"If there's specific resistance to women making movies, I just choose to ignore that as an obstacle for two reasons: I can't change my gender, and I refuse to stop making movies. It's irrelevant who or what directed a movie, the important thing is that you either respond to it or you don't. There should be more women directing; I think there's just not the awareness that it's really possible. It is."
Kathryn Ann Bigelow is the only female director, as of 2017, to have won an Academy Award for direction. Born on the 27th of November, 1951, Bigelow has to her credit fantastic movies like Point Break (an action crime film), Near Dark (a vampire Western horror movie), Strange Days (a science fiction action thriller), The Hurt Locker (a war film), among many others. It was The Hurt Locker for which Bigelow won the Academy Award for Best Picture in 2009. The movie also won the Academy Award for Best Picture and the BAFTA Award for Best Film.
Bigelow is one of the most prominent female directors in the world, and because of this she earned a spot on Time 100 list of the most influential people of the year in 2010.
Some of the other amazing movies directed by Bigelow are The Weight of Water (a mystery thriller), K-19: The Widowmaker (a submarine thriller), Zero Dark Thirty (an action thriller War film), Last Days (a short film), and her recent work Detroit (a period crime drama).
Kathryn Bigelow is also a producer and a writer and has worked in both these capacities for many of her high impact films.
The violence depicted in Bigelow's movie has been criticized by many people. When asked about this, the director says,
"Those of us who work in the arts know that depiction is not endorsement. If it was, no artist would be able to paint inhumane practices, no author could write about them, and no filmmaker could delve into the thorny subjects of our time."
The Set-Up is another short film by Bigelow. It is a 20-minute long deconstruction of violence in film. For the movie, the director asked her two actors to actually beat and bludgeon each other through the entire night. In the movie, while the two men hit each other, the semioticians Sylvère Lotringer and Marshall Blonsky deconstruct the images in a voice-over.
Bigelow's first full-length feature film was The Loveless that came out in 1982. The Loveless is a biker film, which Bigelow co-directed with Monty Montgomery. It was William Dafoe's debut movie. In 1987, Bigelow also worked on a music video called Touched by the Hand of God, a spoof of glam metal imagery.
Blue Steel, Point Break and Strange Days, was a trilogy of action films Bigelow worked on subsequently; a trilogy that brought together her philosophically-inspired alteration of pace and the demands of mainstream movies. This trilogy explored the gendered and racial politics, but at the same time reconsidered and reinvented the rules of action cinema.
Speaking of this, Bigelow says,
"I've spent a fair amount of time thinking about what my aptitude is, and I really think it's to explore and push the medium. It's not about breaking gender roles or genre traditions."
The Hurt Locker
This is the movie that earned Kathyrn Bigelow her Academy Award, and therefore, we need to talk about it. The movie is an American war thriller film that stars Jeremy Renner, Anthony Mackie, Brian Geraghty, Christian Camargo, Ralph Fiennes, David Morse, and Guy Pearce. It was written by Mark Boal, who also wrote the shooting script of Zero Dark Thirty.
The movie covers an Iraq War Explosive Ordnance Disposal team that is attacked mainly by insurgents. It explores the psychological reactions to the stress of combat. It shows that while the stress can be tolerated by most, for some it becomes rather addictive.
While Bigelow was shooting The Hurt Locker in Jordan, she had to live and work through some very extreme elements like a 115-degree temperature. But that did not deter this tough cookie. According to Boal,
"She's (Bigelow) got those Viking genes. I'm serious. They live forever, those people."
Bigelow, The Painter
"My dad used to draw these great cartoon figures. His dream was being a cartoonist, but he never achieved it, and it kind of broke my heart. I think part of my interest in art had to do with his yearning for something he could never have."
You may not be aware of this, but Kathryn Bigelow is an accomplished painter. She attended the San Francisco Art Institute where she explored large-scale abstract expressionism, which later she called, "her canvas of choice".
In an interview to Charlie Rose, Bigelow said that when she moved to New York to take up art at the Whitney independent-study program, that's when she discovered her love for films. She moved "off the canvas into environments and sculpture and performance, until I discovered film."
---
Suggested read: #WonderWomen Vijaya Lakshmi Pandit: A Woman Of Many Firsts
---
That is all we have on today's post on Kathryn Bigelow: The First and Only Woman To Win The Academy for Best Director. Let us know if you enjoyed reading this and if this was helpful. In case we missed out on some more interesting facts about this remarkable artist, please add them in the comment section.
See you again soon with another extraordinary woman who has made history and all of us proud. Until then!
Featured image source: Instagram
Summary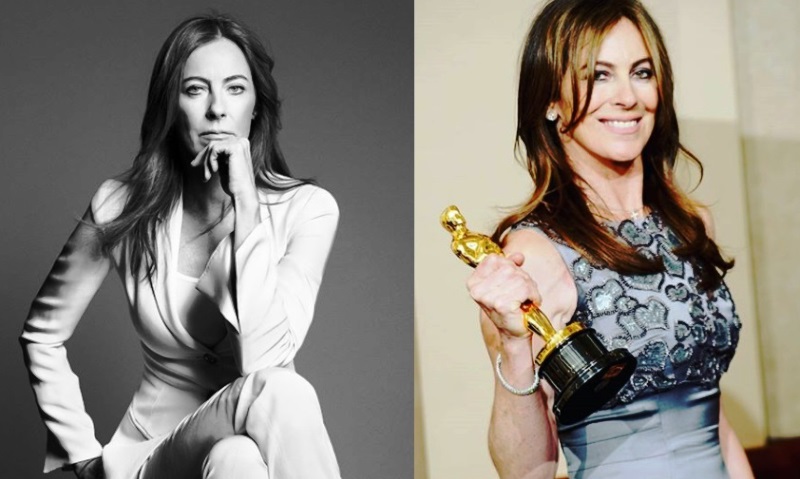 Article Name
#WonderWomen Kathryn Bigelow: The First Female Director To Win The Academy Award
Author
Description
In today's post, we will talk about Kathryn Bigelow, the first and only (as dated) female director to win an Academy Award.