The wait was worth it.
After a kickass trailer with the likes of Kalki Koechlin, Parineeti Chopra, Richa Chadda, Soni Razdan and Pritish Nandy among others promised quite the creative gender-toss ride of a lifetime, we are raving and then, raving some more about the spot-on depiction of sexism in truly-a-man's-world society that Man's World unfolds.
The first two episodes of Y-Films' Man's World are out and we couldn't be more happy. After all, where else would we find a more entertaining and bang-on representation of the most pressing 'what-if-s' that we'd advanced in all 'gender equality' debates- what if men had to manage the pressure at work and at home, what if men had to bear the excruciating pain and discomfort of going about one's life during 'that time of the month,' what if men had to bear the discrimination that comes with being a 'woman,' what if men had to bear the uninvited stares of perverted lechs, what if men were subject to the kind of objectification women are subjected to at the workplace and elsewhere…..in short, what if men had to walk the earth in the shoes of women…
---
Suggested read: 12 things I want my man to know when I'm PMSing
---
Man's World answers all of it- and it is just what the WORLD needs to see.
Here are the 5 most entertaining, yet crucial messages for the It's-A-Man's World we live in —  packed in power-moments from the first two episodes of a series we cannot wait to watch the rest of:
1. Kiran's frustration: From the moment Kiran (our 'hero') rolls his eyes about the front-page headline about making the 'nation safer for women' to the time he goes on to give his female colleague a lesson in 'not cribbing about being female and overburdened with work'- we see the brilliance of the blatant irony blazing through- it's a man's world, OBVIOUSLY and yet, the men in it aren't able to 'appreciate' their privileges and feel that the 'inequality' is out to bite'em! After all, if 'that time of the month' comes around every month, it means women are getting the 'leeway' to go home early and much on popcorn, right? Yea, if the monthly visitor waging war inside you meant that..YES!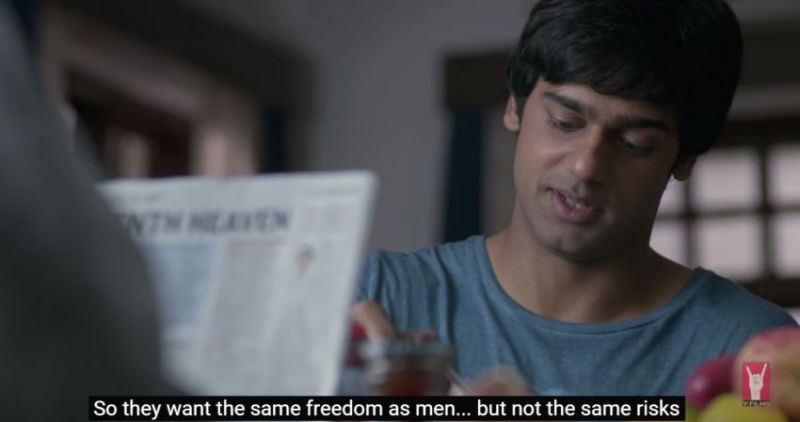 Image source: Youtube
The message- If only they could see the bite-marks Inequality has left on women..
2. Kiran's friend's consolatory speech: After being stood up by a 'friend' Kiran is crushing on, Kiran's friend makes a poor attempt of the 'pyaar ka punchnama' type speech- only to hammer home how in a war between 'chests' and 'breasts,' the breasts always win! Well, yes friend, except that the same breasts get groped every now and then..by people from your faction.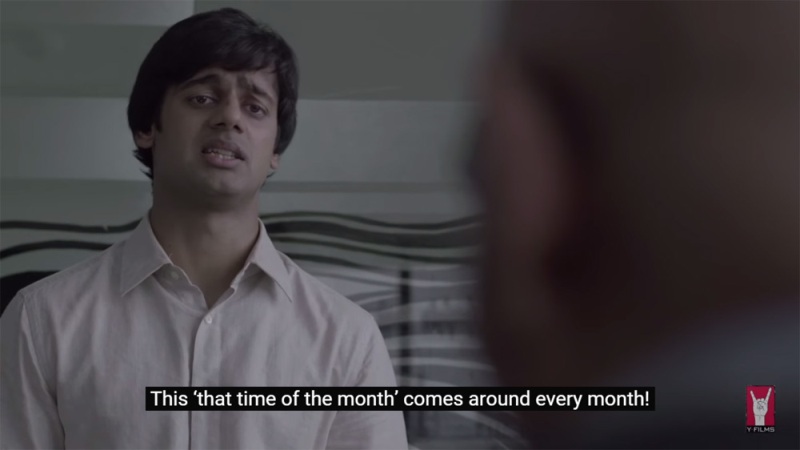 Image source: Youtube
The message- DOUBLE STANDARDS!
3. The 'ghar-ka-drama': When Kiran's innocent wish of swapping roles is heard, the 'problem' of being a female in the world unfolds in hilarious strokes. From the 'Kamli' song playing as 'Kamla' and the multiple messages from his crush being branded as 'despo' to being subject to 'ladka hai, ladke ki tarah reh' in response to an outburst at home, we just begin to see how it must feel to be 'female' in a man's world or now, just the opposite!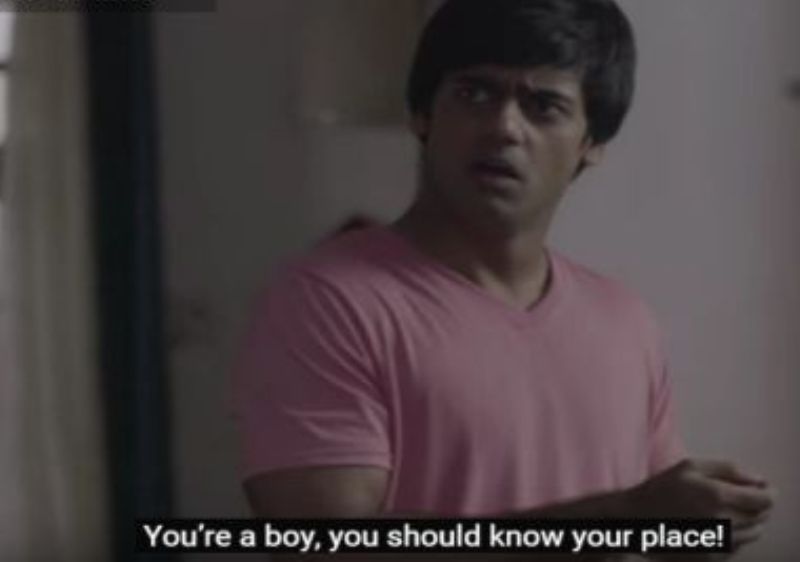 Image source: Youtube
The message: How does the bite feel now?
4. The dawning realization: As soon as Kiran steps out, he is subject to the stares a woman would formerly be subject to, is given the same rude replies that he'd given a woman when she presumed he was out to get her and is, thereafter, offered a seat by a lady! The 'male' passenger alongside tells him he understands his plight coz he is on his 'period' too! And Kiran runs out, realizing what a fool he'd been not being careful about what he wished for!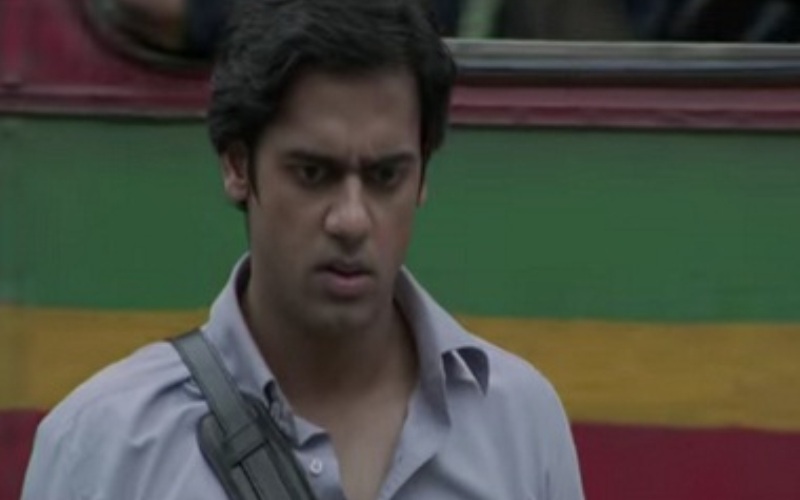 Image Source: Youtube
The message: It is indeed a man's world and stepping anywhere outside of it gets a whole lot uncomfortable, isn't it?
---
Suggested read: 10 casually sexist remarks women are tired of hearing
---
5. And that ultimate shriek: As the reality sinks in, Kiran gets increasingly disturbed until his cramps give way to 'that time of the month!' If only he'd been sensitive to the colleague who'd left early because it was that time of the month..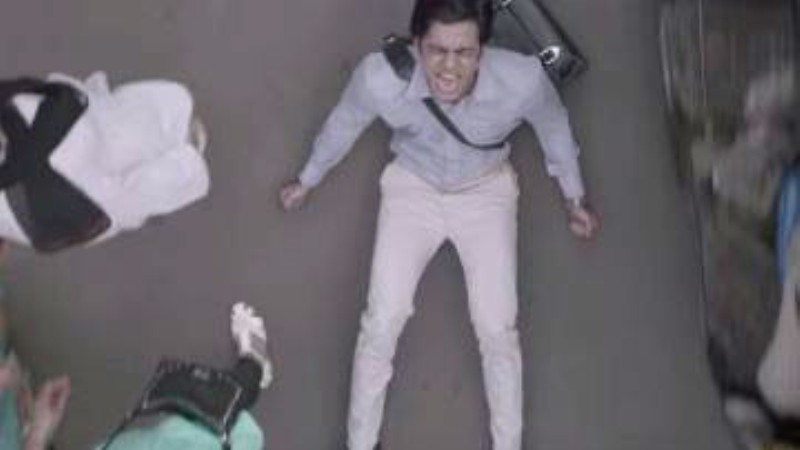 Image source: Youtube
The message: Have the teeth begin to pierce into the flesh yet? Hurts, no?
Here's what the pilot episode has to offer…
Hooked, are you? Wait, there's more from the second episode- when three months have passed and Kiran lives in a 'man's world' that isn't quite theirs':
1. The 'auto-mein-advice': While Kiran gets into an auto that stopped for him while others were waiting, he watches the lady auto-driver adjust her rearview to look at him. As uncomfortable as that is, he, then, receives a call from a friend who advises him about throwing open a few buttons of his shirt, feeling up the arm of his boss and laughing at her jokes really hard so he can get that coveted promotion. Only nobody thinks he must have had the talent for it.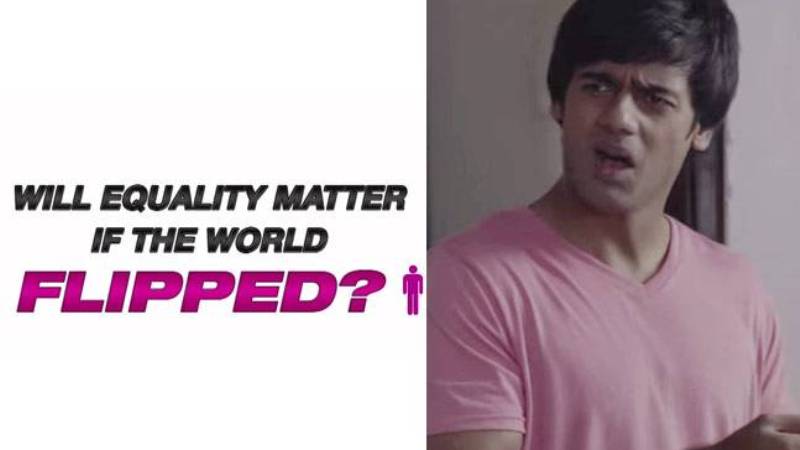 Image source: Youtube
The message: Duh uh, can't you see the sexism!
2. Gayatri ka gaana: Gayatri deems Sahil and other guys as loose and gossips about them. Kiran overhears her and calls her out when Gayatri tells him he'd indeed been out on a trip with the boss to further his career. When Sahil enters, in what are considered 'inappropriate' clothes for office, Kiran confronts him and Sahil (Meiyang Chang) drills home what is, by far, my favorite part of the series. He tells him that haters are only going to see what they want to see and just because he likes to dress in a certain way does not mean that he is incapable of being smart and efficient at his job!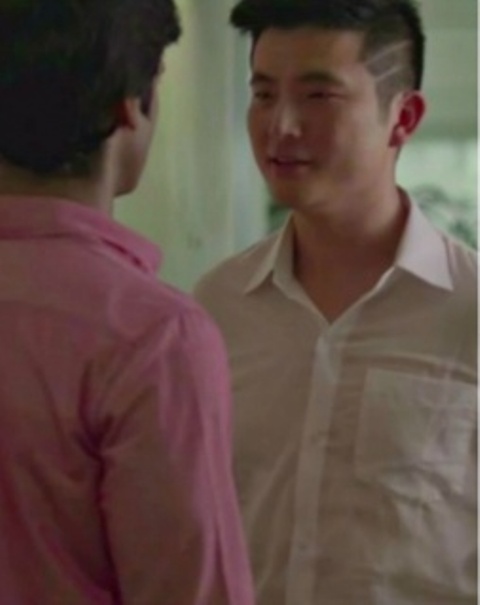 Image source: Youtube
The message: Everything Chang said, peeps! Every single f*cking thing!
3. Boss ki baatein: When Kiran gets the promotion but is told clearly he doesn't have to 'handle the work' but simply 'please his boss,' he happens to reject the position outright. But not before the boss makes a move on him, his contribution is belittled, he is told that being a 'man' shall not quite help with the rigors of this position and therefore, his responsibilities shall be dulty delegated to other 'competent' female members of the staff!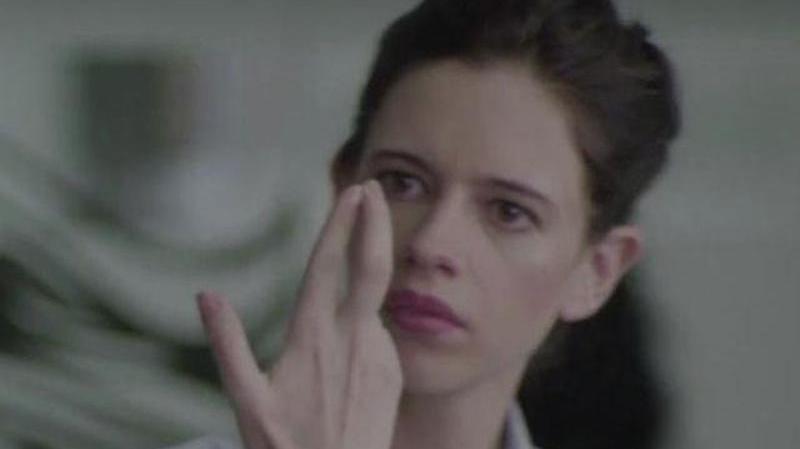 Image source: Youtube
The message: Just the mirror that shows reality in a gender-flip!
4. Kiran wallows in self-pity: When Gayatri calls him out for getting and losing a job that the females in the office had their eye on, Kiran tells her that she isn't going to understand what men go through and she won't- coz she wasn't there- in the boss' cabin! To which comes a reply Kiran has a deja-vu for……
---
Suggested read: 10 things you MUST know before dating a feminist
---
5. And the return slap: Coz didn't he call out another woman for cribbing about the kind of 'workload' she has in her duties as a mother and a professional?
The message: Karma- seems legit, doesn't it?
And here's what Episode 2 of Man's World does…
Wanna say the F-word…? I know right! 😉
P.S. Do not take the 'messages' to heart- that's just the sarcastic vein of Man's World overflowing. The bottomline is: EQUALITY matters!  For one and all!
Featured image source: Youtube
Summary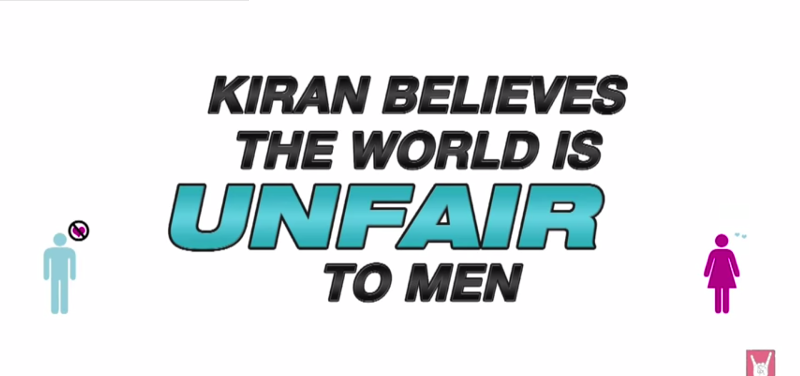 Article Name
10 Best Moments From Y-Films' Man's World That Got It Just Right
Author
Description
Y Films' Man's World has already come out with two episodes and we are so so happy!