A dungaree is a tricky plaything- if you do not know which one goes with your form. But we say, no matter your shape and size, there is a dungaree that will make you rule the trend like the celebs who are giving us major dungaree *feels*
So, without further ado, here's the primer for your body type and the dungaree that will suit you…
1. For your cute little self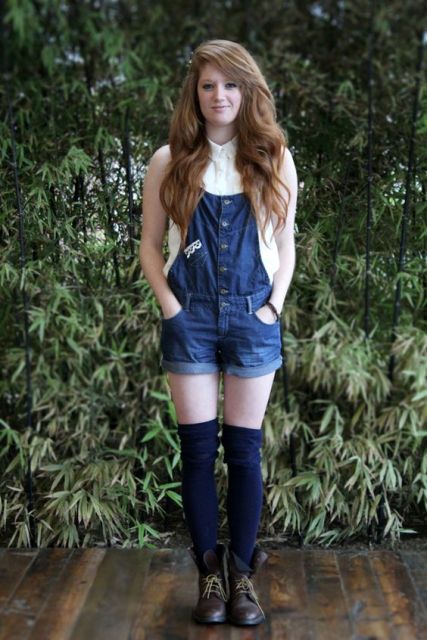 Image source: Pinterest
If you are a short li'l cutie, you could either opt for baggy overalls or pick a short dungaree that bares your legs. Either way, the aim is to allow for the dungaree to sit higher on your waist, putting the denim below in the right position. If the leg lengths are a tad bit off, a roll-up is the new cool as is the one on shorter versions. Deflating the love-hate relationship you have with trousers is easier coz of dungarees because of adjustable straps and the added illusion of a longer form.
2. For the taller lasses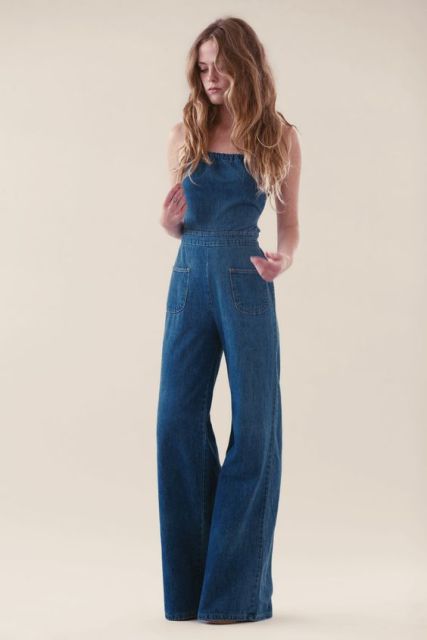 Image source: Pinterest
For those blessed with a long form, going for skinny fits is the wiser option. The idea is to play out the beauteous length of your form and experiment with several styles for attaining that defined silhouette. Either way choose styles that are either long enough for your form or can easily be morphed into distressed denim styles for a cool roll-up if they don't cover your long legs all the way to the bottom.
3. When you are a little busty…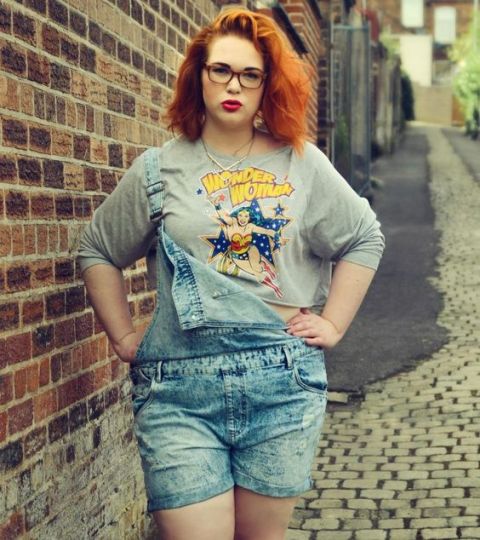 Image source: Pinterest
Even if you are a little fuller on the bosom, that is no reason to keep away from dungarees. Being the wonder woman you are, opt for tailored pieces that are fitted well, have adjustable straps, with a wide chest panel but slimmer legs. If that leaning-toward-bodycon idea horrifies you, you can always offset the sexiness quotient by a striking spring top underneath. There is no reason to shy away from the shorter dungarees either- simply complement the length deprivation with some flare on the top.
4. For the petite pretties…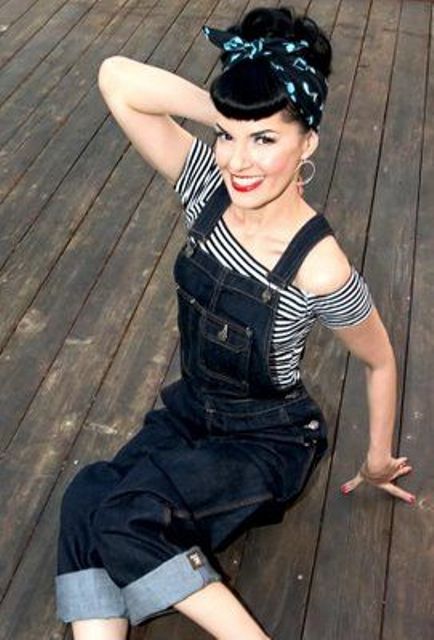 Image source: Pinterest
If you are petite, work out your problem areas with a little bagginess or opt for silhouettes that give you a drop crotch form for added length, a flattering form and play with trends like front zip open. Also, keep your top slim-fitted so that it doesn't look like you are drowning in fabric.  Just see how this outfit gives you the perfect contrast and add a rhythmic flow that highlights your delightfully tiny waist like no other.
---
Suggested read: 12 ways you can wear a slip dress without looking underdressed
---
5. For the apple-shapes lassie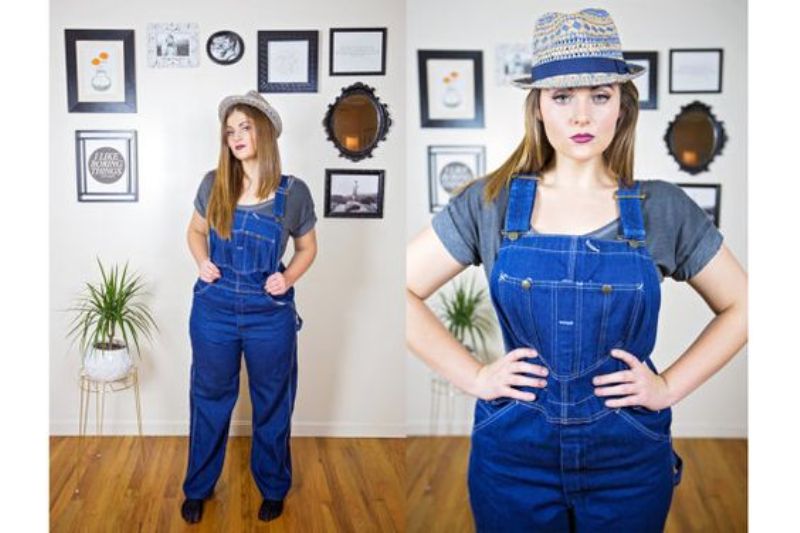 Image source: Pinterest
Jump right into a dungaree and celebrate the way it effortlessly blends with your body, and you're ready to steal all hearts. Opt for slightly loose forms and a wide chest panel.
6. For those with an enviable hourglass figure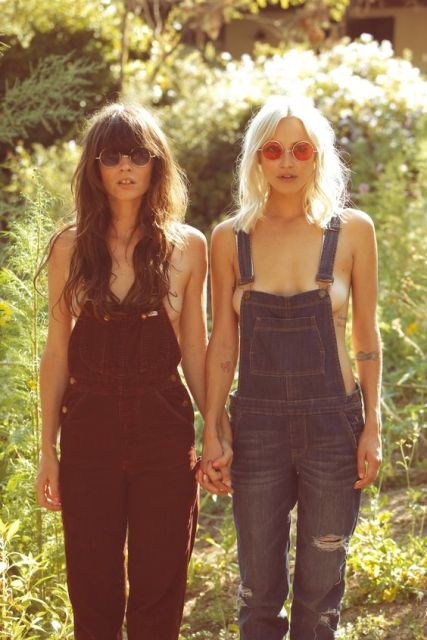 Image source: Pinterest
Need I say more? You can style yourself whichever way suits you. Let your hair down and let the dungaree be the hotness-meter for you. When you style your hourglass figure like this, hearts will skip a beat and your look will take all breathe away.
7. For the moms-to-be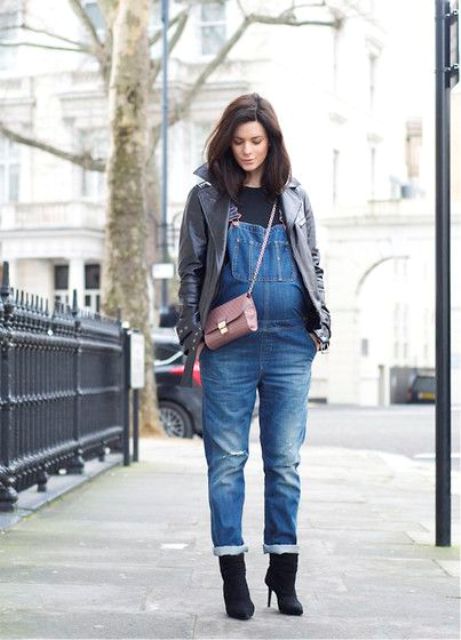 Image source: Pinterest
It's not only super-stylish and an unbeatable choice as a maternity outfit but also lets you breathe carefree with a secured cover of love for your love. Adorably dressed in dungaree, eh, baby bump?
8. For the athletic spirits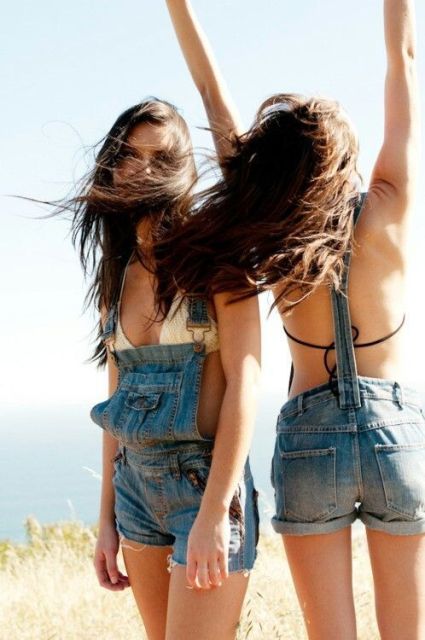 Image source: Pinterest
A look in the mirror with your perfectly sculpted body peeking out from the delightful comfort of dungaree will make the outfit your favorite in no time. Easy and extravagant at the same time, it's definitely the one for you. Any silhouette works. Feel flattered, stay blessed!
For the love of dungaree…
Featured image source: Getty Images

Summary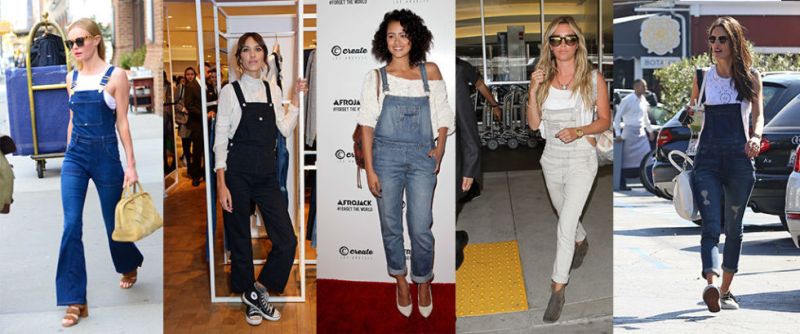 Article Name
You Can Wear A Dungaree No Matter Your Shape
Author
Description
A dungaree is comfy and stylish AF! And so, everybody must have it!