Contouring is the big X on your treasure map of beauty. It is a makeup technique that has taken the world by storm. It gives you the right definition, adds structure to your facial features and makes you look like magic! So, get ready with your victory smile for the times when this new hot look attracts a wonderful volley of compliments your way.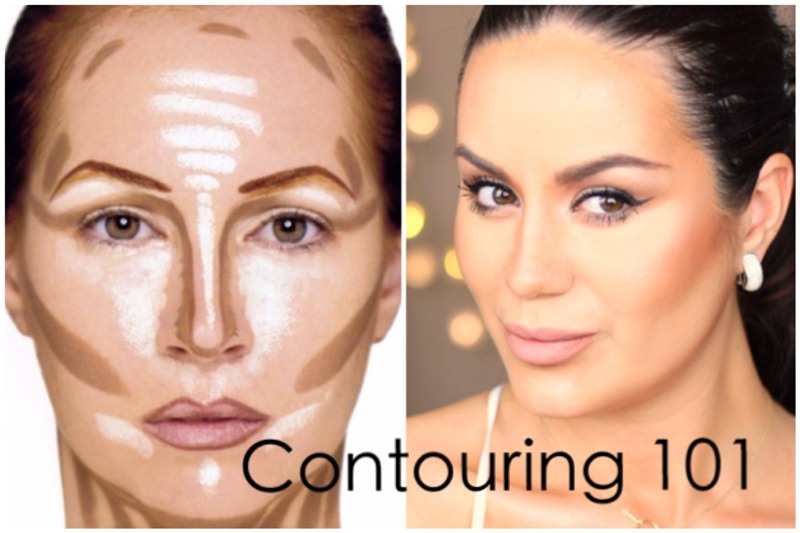 Image source: Youtube
Enjoy with the magic makeup wand of contouring:
1. Choosing the right products for you is the key to perfection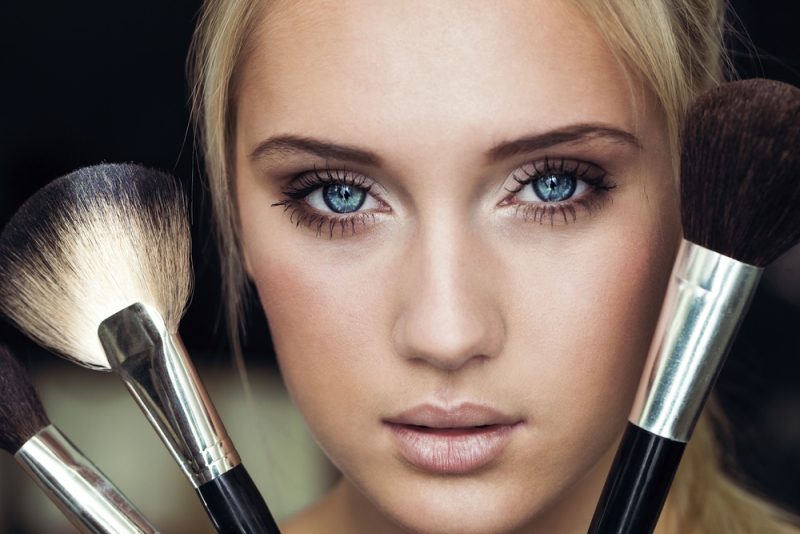 Image source: Pinterest
Contouring is a process that takes a lot of time and uses as many products as strobing. So, it's very important for you to go for the products that are not only remarkable in their effect but also most friendly for your skin.
2. Start with moisturizing
Starting with moisturizing, you prepare your skin for the pampering and layers of products to come, which along with adding a natural glow also shield you from getting your skin turn flaky or dry.
3.  A thorough priming is the next best step
Contouring involves complex application of products and you'd always want your masterpiece to stay the same all day long. Priming makes it possible. It holds your makeup eliminating any need for fretting and fussing.
4. Even out your high points with highlighting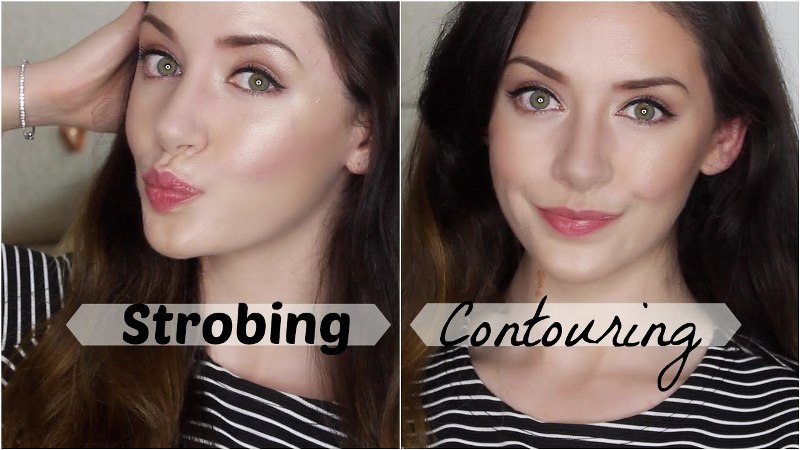 Image source: Youtube
Always use a liquid foundation with a proper brush so you can get an even tone throughout, giving you the perfect canvas to paint on! Mix the foundation with some primer and brighten up the features you wish to highlight – your cheekbones, cupid's bow, center, forehead, under the eye and anything that rocks your boat.
5. Do your lowlights (if that's not the word, It better be!) with a 3 tones darker concealer
Don't panic, you'll see the magic in a while (I promise!) Take the dark tone and cover the areas where you wish to get a defined edge. It's simple really. Just line the areas opposite and adjacent to the highlighted ones and you'll get the flawless contrast And again, please don't freak out, it's actually a slimming trick!
---
Suggested read: Strobing 101: Your step-by-step guide to flawless strobing
---
6. The success of contouring comes from the perfect blending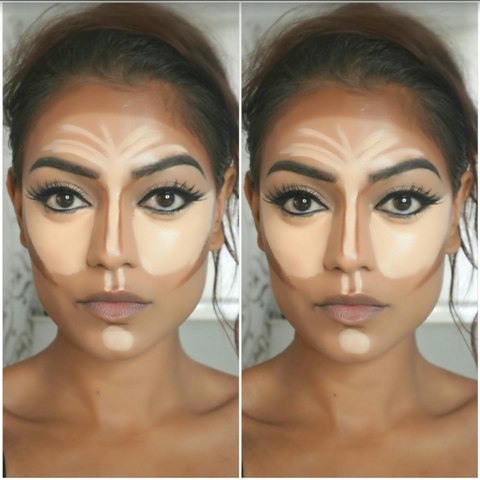 Image source: Youtube
This is where the success of contouring comes in. Take your time, be gentle, and blend all the products together, not forgetting your neck, of course! Using the right brush and blending in the same direction of the application is essential to this step. Do remember: you just have to blend the product and not let it get mixed, okay!
7. Follow the 3-rule with a bronzer to chisel the perfection
You can perfect the light and shade you've got by drawing a 3 on your face with the bronzer brush. It brings out your structure beautifully. And yes, after the cheekbones and eyebrow, do remember to work its wonders above your eyeball as well- it'll give you the big, dreamy Disney-princess eyes you've always dreamt of!
8. Dusting in some translucent powder is a pro tip to remember
Well, after all the work, you'd want the makeup to stay in place, right? Giving your face a protective dusting with a translucent powder with no color can do the trick for you.
9. Finish the contouring with a pop of pretty pink on your cheek
And how can we not add the perfect tints of pink to the look? (Is it some other color for you- go all in!) Give your cheeks the healthy dab of your favorite blush and we're done. Well, almost!
10. Don't forget to tune the complete makeup together
What you have here is a beautiful look but make sure to tune your lip and eye makeup with the look you've landed (yes, yes, the dreamy one!) What I mean is that a little mascara and gloss in touch with the feel of your bronzer is something that will add the final touch of perfection.
Here's a handy guide:
Cheers to your picture-perfect look!
Featured image source: Youtube
Summary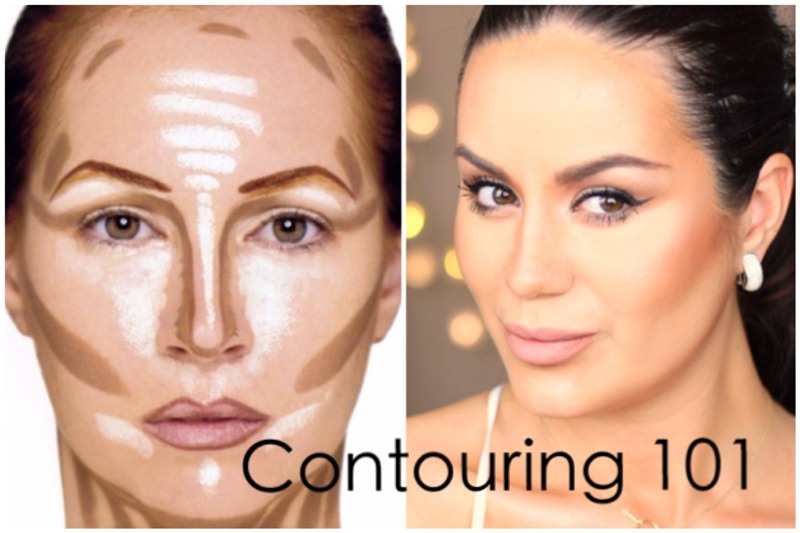 Article Name
Contouring 101: Your DIY Guide To Contouring Right
Author
Description
Contouring 101 is a pretty easy course at NLT!