Because strobing is the new sexy and Kim Kardashian is right behind you, giving you a thumbs-up for the strobing game…
1. Find just the right products for you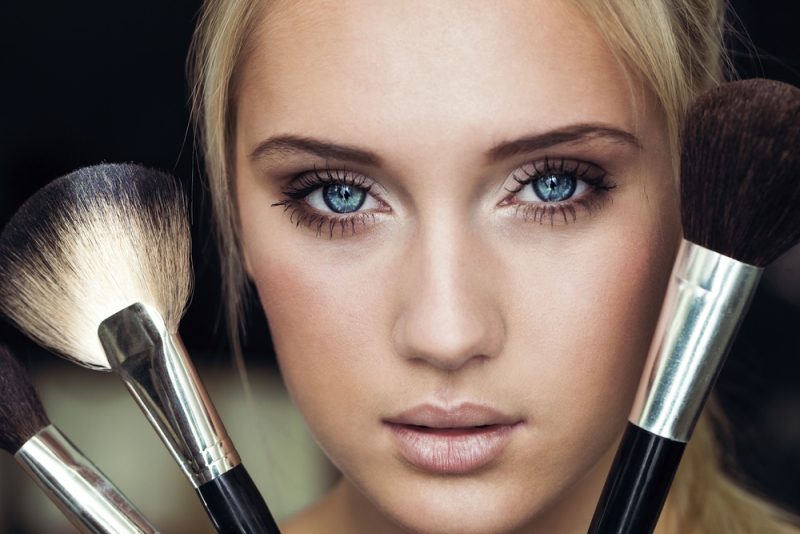 Image source: Pinterest
Strobing is all about making your perfectly-sculpted features come alive with a great highlighter. Progressing with layers and layers of different highlighters on top of each other, strobing uses a lot of products. Which means, you need to be more cautious in choosing just the perfect ones (the highlighters and the different brushes!). Be sure to go for the products that go with your skin tone and are 100% skin-friendly and the very best available!
2. Figure out all your high points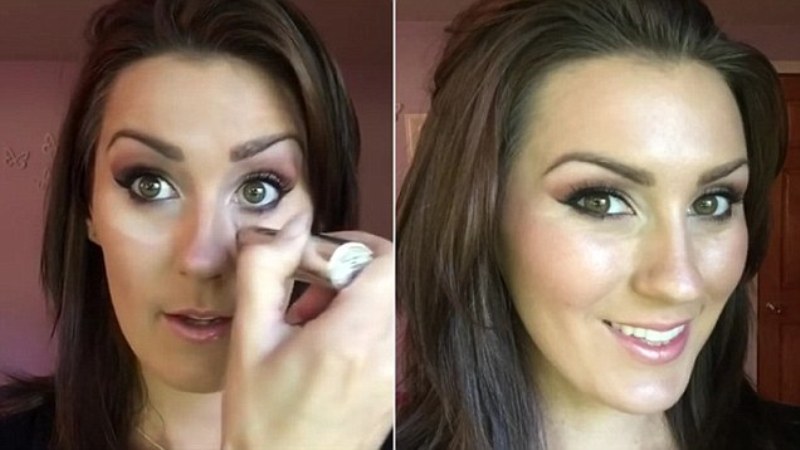 Image source: Pinterest
Do your homework about just the features that can make or break your highlight scheme. Make your to-do list from cheekbones, bridge of nose, above your brow bone, your cupid's bow, the centre of your forehead, and your chin (unless, there's something more, of course!)
3. Start by accentuating all your high points with a basic highlight
Because you'll be using a lot of product, it's always better to use a creamy highlighter as the base, so it can absorb the next layers better. If you don't have a cream based product on its own, mixing a little liquid foundation with your powdered one will keep you on the safe side just fine.
4. Be sure of what areas to leave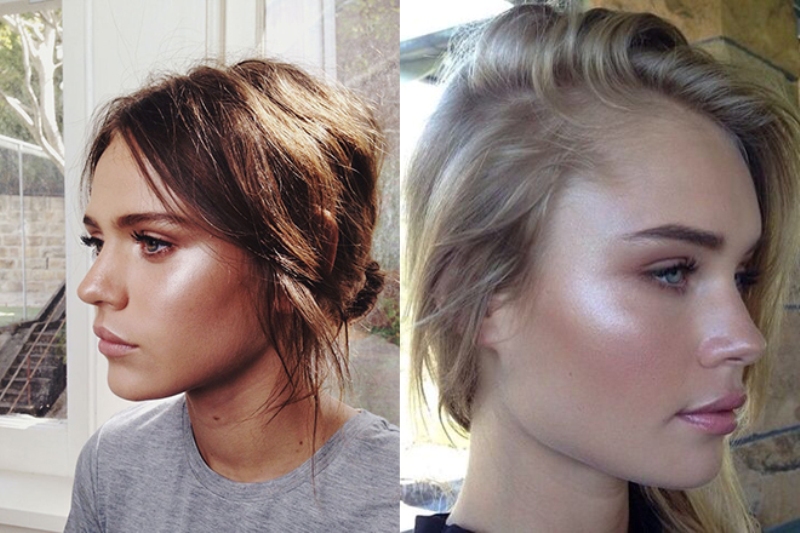 Image source: Pinterest
Again, it's not contouring, which means no dark tones to balance the bright! So, be very sure of what areas to leave. Like, if you want your nose to appear lifted and slim, dab only on the tip and not the complete bridge. If you have anything (like a bump on the nose) that you don't wanna bring forward, no product there.
---
Suggested read: 16 stunning ways we are taking to the metallic makeup trend
---
5. Intensify your high points with a shiny layer of bright
Over all the base highlights, it's time to intensify your highs with a little more glow. Be gentle, take your time, and round off this step with a shiny highlighter so it can surprise you with an angelic radiance on your face.
6. Blend out all the product you want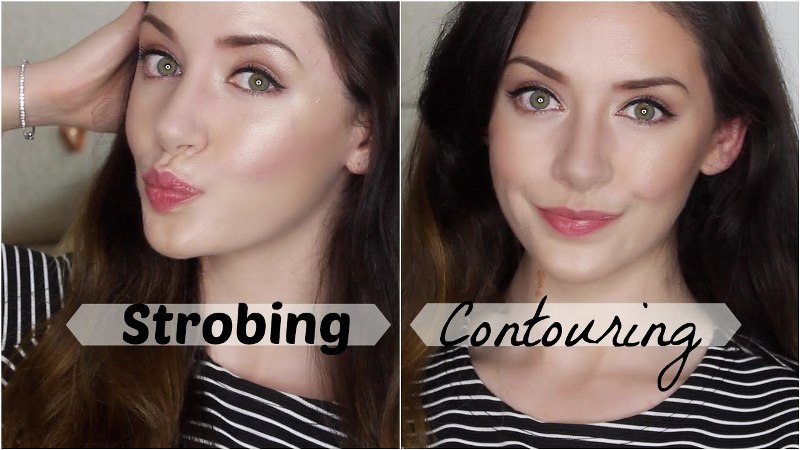 Image source: Youtube
Before moving forward to the final highlighting step, you can blend the product backwards to get the everyday perfect look with a little more natural and even highlights.
7. Put on the final touch of highlighter where you want the most intensity on your face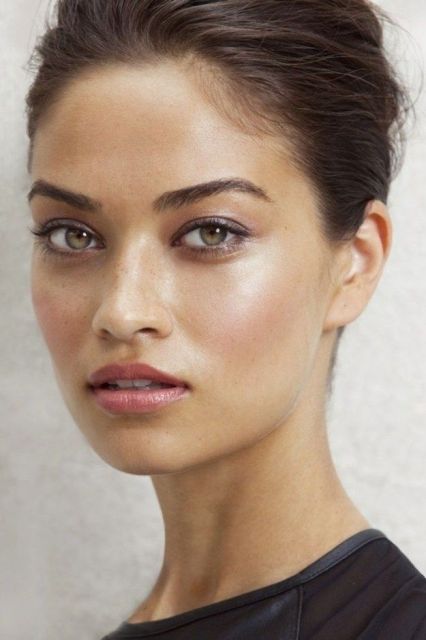 Image source: Pinterest
You need to be very sure about just what parts of your highlighted features to highlight even more. I'd suggest you to go for your cupid's bow (for the perfect pout), the inside of your eye to draw attention to its dreamy shape, a little on the top of your brow and the very top of your cheekbone- that's it!
8. Complete your strobing with a setting spray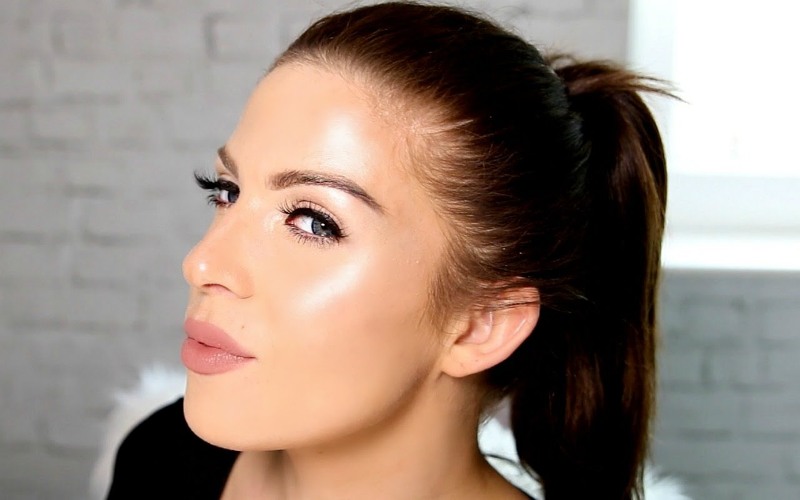 Image source: Youtube
And here comes the magic wand move – take out your favorite setting spray and lock the beautiful highlights right there with a few sprays. Your products will settle in your skin and give you an all day long confidence. And it's done!
Just so you get the strobing perfection right, here's what you need:
Featured image source: Youtube
Summary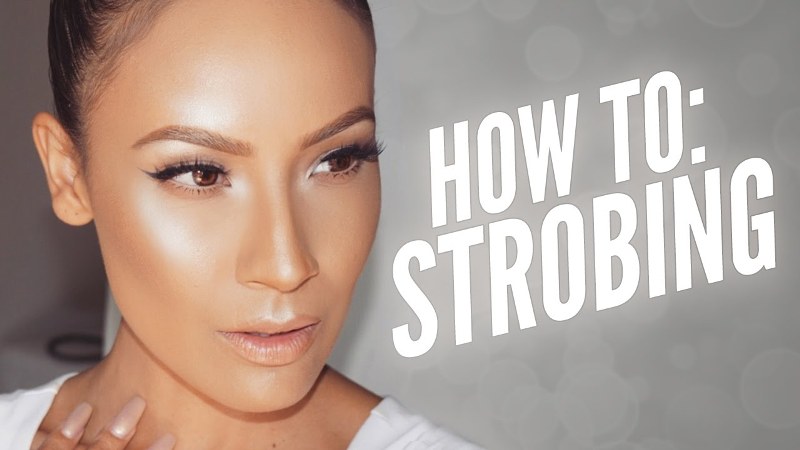 Article Name
Strobing 101: Your Step-By-Step Guide To Flawless Strobing
Author
Description
Today's makeup lecture - Strobing 101!