With the winter rolling right along to welcome spring, it is time to do some wardrobe revamp. There might be a dozen bad pullovers or a few torn scarves that have been relegated to the corners of your wardrobe. Why wait longer when you can simply clean them up now? Unless you throw these outdated stuff out, how would you have space for the brand new clothes in your wardrobe? From funky fashion accessories to stylish clothes, there is an entire world out there waiting to be explored this season. Get going this winter and clean up the passé fashion you have accumulated to welcome the new.
Did we also forget to add that these funky accessories are well within your budget too?
1. A pop colored tote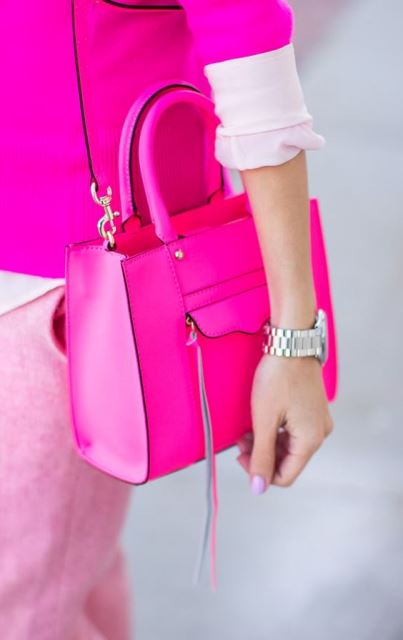 Image source: Pinterest
Forget big brands this season. A good old tote in a bright hue such as lemon or tangerine could be your showstopper accessory. Make sure it comes with a slouch and large compartments. We do not want you carrying a heavily embellished bag. The funk of a pop-hued accessory comes from its very color. These totes are functional and add much value to your look as an accessory. What is more is that these can be paired with any and every dress despite the bright tint. After all, somebody made color blocking a cool trend.
---
Suggested read: The hair accessories I have fallen in love with
---
2. A shiny wallet purse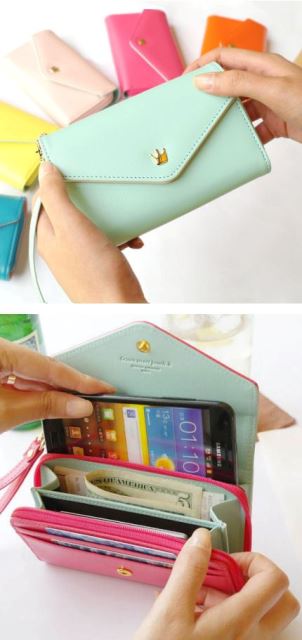 Image source: Pinterest
Stop going the mom-wallet route by sticking to a basic black wallet. Make sure you invest a little money and get a high sheen wallet purse in green or blue, or even pink for that matter. While wallet purses generally stay inside the bag, fashionistas can style these even just by themselves. Try wallets with gold embellishments and some understated bling.
3. Animal print scarves
Image source: Pinterest
Animal prints are now classics. Get them in any form and you are sure going to be branded a diva. These accessories can add a very Hollywood like feel to your overall look. What's more is that a scarf is such a budget yet versatile accessory that you could tie it up just any way and yet rock the deal.
4. Baubles for the ear

Image source: Pinterest
Baubles have always been a retro pick, but of late, these are part of budget and funky accessories lists around the world. Get them in stone with enamel finishes, lacquer style or in pop tints. There is no limit to the variety here. Baubles strike up a chord with any dress type and add instant glam.
5. Tennis socks in abstract prints
Image source: Pinterest
Tennis socks are no longer back-to-school nostalgia. These are practical yet funky accessories that help you keep the cold at bay while also adding some zing to a boring winter ensemble. The tennis socks which work in a funky way as fashion accessories come with bright prints and even text motifs over pop colors. Orange, lime green, blue, yellow—there is a whole lot to explore.
6. Statement neck pieces
Image source: Pinterest
Stop going the blingy way and choose statement neck pieces that flash funk as fashion accessories. Shop on a budget and see how awesome picks you get at the nearby flea market or local mall. The trend this season is to go for rose gold, silver or ash-oxidized metal. Avoid the very shimmery pieces that end up looking too cheap. Make sure that you remember statement neck pieces are called so for a reason. You better not team up anymore jewelry while already flaunting these. Be creative and explore new style ideas to make the most out of the tail end of winter.
7. Wedge boots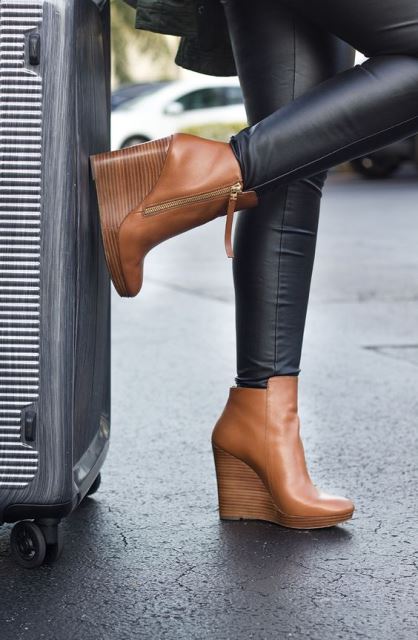 Image source: Pinterest
Wedge heels were in fashion a year ago, but this winter we are going crazy over boots with wedge heels. This adds height while also ensuring a snug fit to the wearer. The boots can be in either nude or tan color this winter. We do not suggest you go for a pair of big branded boots. You could rather use toned down colors and local makes that allow you to flaunt funky fashion accessories on a budget. The only tip to keep in mind here is that wedge boots need oomph and smartness to work well with your clothing. Therefore, you must take care of your posture and gait too.
8. Chunky bracelets
Image source: Pinterest
Yes, these bracelets were the cynosure of a fashionista's eyes, but with time, we relegated them to the bottom heaps of our drawers. On our funky fashion accessories list, these chunky bracelets have made a big comeback. They are bold, big, and work a bang in terms of fashion impression. Try these if you are the super-sexy chick who cares little about trend but her own style!
9. Girly headbands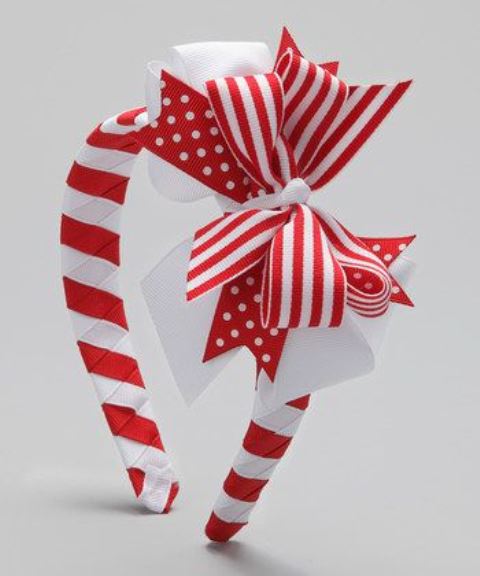 Image source: Pinterest
We so hate the elastic headband, but then we do love the girly, glittery hair bands. Ensure that when you are looking out for a fashion accessory that lends edge to your overall winter look, you pick these headbands that will ensure you look like a million bucks. The idea of wearing girly headbands is that they keep all those tresses away from your eyes and add a zingy chicness to your look.
---
Suggested read: How to accessorize right for formal events
---
10. Muffler stoles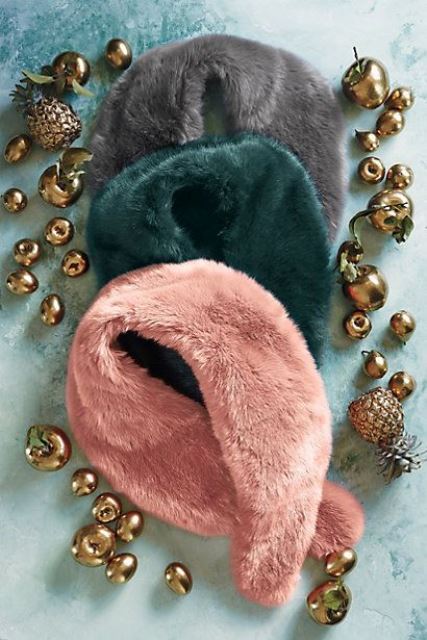 Image source: Pinterest
Mufflers are old-school and too boring for today's day and age! Well then, we have fused the muffler and the stole to create this wonderful fashion accessory that will add an instant peppiness to the most boring of clothes.
The idea remains to shop for funky accessories that suit your taste, your personal style, and your comfort. Of course, you can do all of this by keeping your limited budget in mind as well. What more does a girl want?
Summary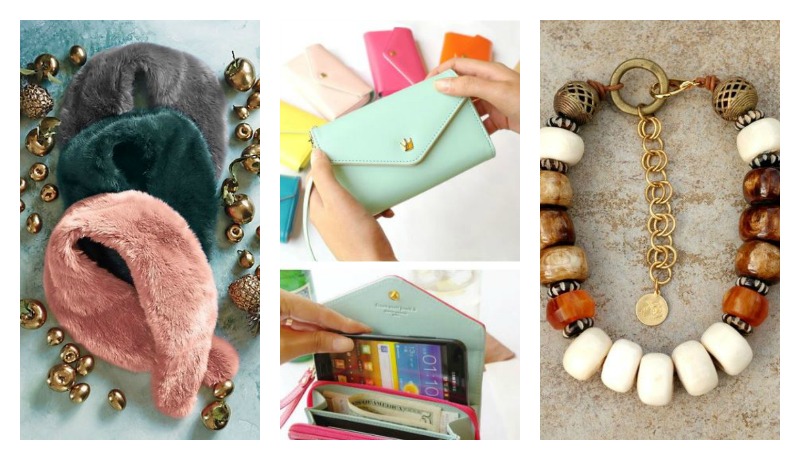 Article Name
10 Budget-friendly Funky Accessories That You Must Grab Now
Author
Description
An ensemble is not complete without complementing accessories. Check out these funky accessories that will take your style quotient through the roof.