How do you wear makeup like you aren't wearing makeup?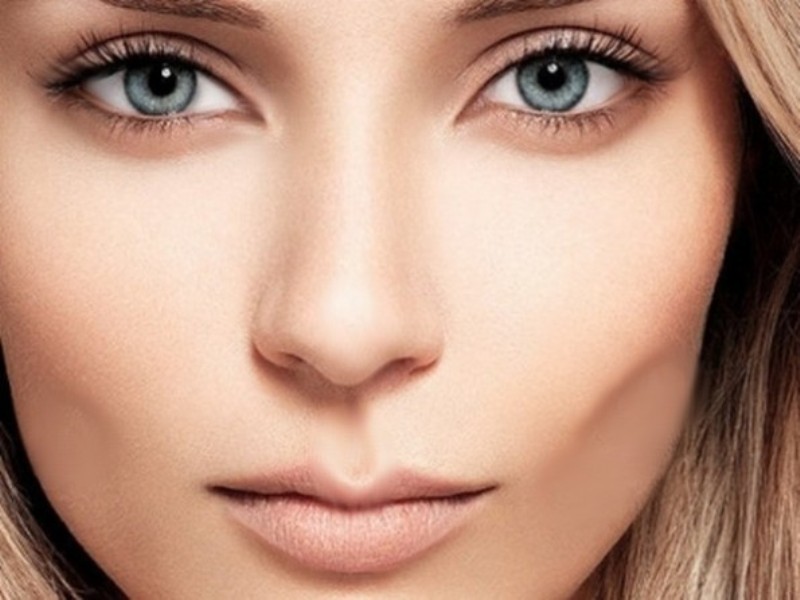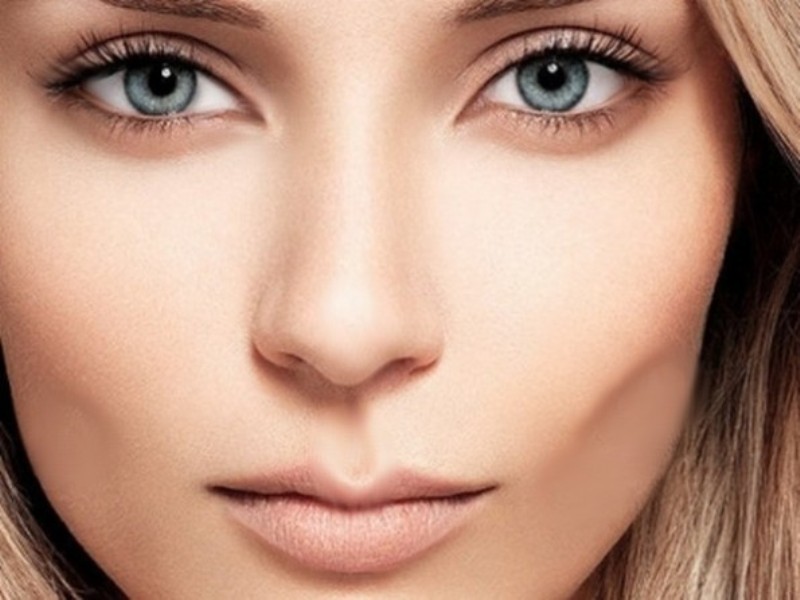 Image source: Pinterest
We have collated a ready-to-use 'barely there' makeup guide on how to get that natural no-makeup look with the help of, yes, you guessed it right- makeup!
---
Suggested read: Which eyebrow shape shall suit your face?
---
The first step in achieving a barely there makeup look is to prep your skin. It is pretty much the canvas you'd be painting your masterpiece on with subtle strokes- so exfoliate, use some cleanser and make sure it glows. A good homemade face mask to flush out all of the toxins making home there isn't rukled out either.

Moisturize that skin with a tinted lotion that also contains ample SPF so your bright face can bounce off the glare of your bright competitor in the sky.

The window to your inner beauty- your eyes need to be primed in too. Just a dab of primer under your eyes, along the brow line and lids and you'd be ready to touch it up with a natural stroke of expert makeup.

The best way to go the no-makeup route is to go sans foundation and trash the heavy makeup look it tags along. Yet, if you do need to use it, you gotta go for foam foundation. It is super lightweight, covers all the blemishes and make you look fresh-faced like you never thought of makeup!

Next in line is concealing those stubborn zits or freckles and here's where your bae concealer comes knocking. So, go on and conceal those imperfections coz a no-makeup look calls for a perfect hand.

Playing up the eyes is never ruled out in the no-makeup look books. Just use a little bit of mascara to draw out your eyes and before you know it, they will be speaking volumes for themselves. What- enhanced lashes!

Eliminate all the sheen out of your face by dabbing and swiping it off with some powder. A few strokes of the powder brush and you'd be beautiful, au naturel…

Define your cheekbones but instead of going the bronzer way, just opt for a darker shade of blush and paint it along the underside of your cheekbones and you'll notice the men going red in love as they see you and the women a wee bit green in envy!

Doing the lips, the barely there makeup way, is easy. Just skip the lipstick and go for the lipstain. While chapstick is the easiest, most handy option that can roll about in your purse if you eat it all (like I do) to amp your lips again, lipgloss is the one that also wraps in some shimmer. Also a tinted one gives a li'l color, still keeps up the natural game on and makes your lips appear brighter and fuller! Win- win!

Last but not the least, since giving a miss on our beloved liners, bright color palettes and bronzers comes hard, a cheat trick that gives us the perfect sun-kissed face with the satisfactory grin of being able to use some beloved item in our vanity box is to go the dust shimmer way. Picking a mineral, matte glitter box in a shade that's closest to your skin tone will weed out the sheen but still add a shine ohh-so-pretty! I know, I know- you're welcome!
Now- go and get that no-makeup look with makeup and well, my no-makeup look makeup tips!
Yes, hon, you are welcome- really!

Featured image source: Google, copyright-free image under Creative Commons License
Summary
Article Name
Barely There Makeup: 10 Easy Steps To Get That Natural No-Makeup Look
Author
Description
Get the no-makeup look with the help of makeup and the NLT-barely there makeup tips! Just READ!