Makeup beautifies you. It adds a special aura of charm and elegance to your natural looks. Some people think makeup is an indispensable part of their daily routine whereas others don't give it much attention. Doing makeup is an easy job once you've gotten the hang of it, but if you are a beginner it may seem to be one heck of an impossible task. What with the plethora of makeup tools and boxes available, you are hardly able to figure out how and when to use which.
Worry no more, if you have recently developed an interest for makeup but don't really know how to go about the whole business. Today, we are here to offer you some golden words of advice that will make you look and feel sexy in no time. With the help of experts, we have made for you a step-by-step makeup routine that will give great makeup tips for beginners out there. So give this a read and then prepare yourself for all the newfound attention you are bound to attract!
1. The complexion factor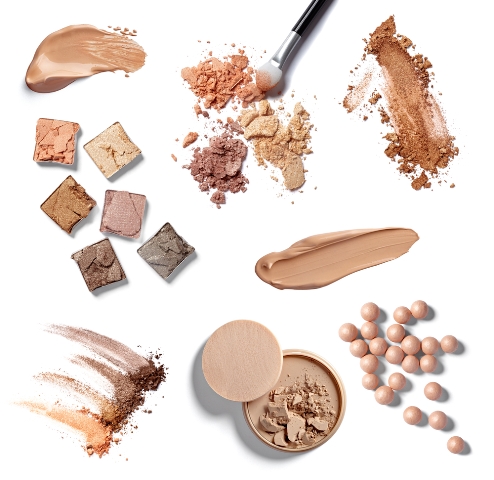 Image source: Shutterstock
Your complexion will determine a lot of things, starting from the shade of your foundation, face powder and so on. Based on the exact tone of your skin color, you have to decide what flaws you would like to hide. After you have determined your skin complexion, go for purchasing moisturizer, face powder, and other makeup articles accordingly.
---
Suggested read: 20 ways you risk unhealthy skin in your 20s
---
2. Choosing the moisturizer
We all know how important moisturizers are in order to have healthy, rejuvenated skin. Simply put, moisturizers are like the food for your skin. Thus, they play an important part in your makeup routine, since you begin the makeup routine for your face with them. There are separate moisturizers available for various types of skin – either oily, dry, or a combination type. While buying your moisturizer, remember your skin type. Foundations can also be used instead of moisturizers.
3. Concealers are a must
Among all the makeup tips for beginners, this one is neglected by most. Concealers are the best to hide any flaws on your face like those stubborn dark circles or acne marks.
4. Next comes face powder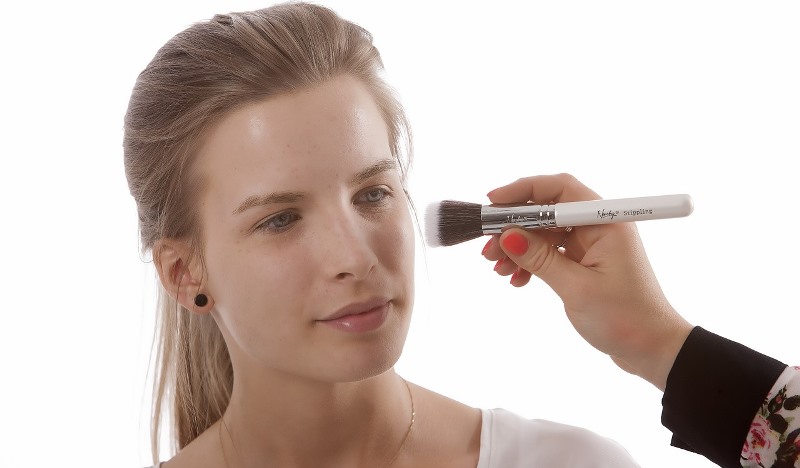 Image source: Shutterstock
Take a soft powder puff and apply face powder all over your face in a circular movement. This will set your concealer and moisturizer.
5. Apply eye shadow
Image source: Pixabay, under Creative Commons License
Next you should start the step-by-step eye makeup routine by first applying a neutral shade of eye shadow such as aubergine or taupe. You may just use your finger or a round brush and swipe across your eyelid.
6. A tip for eye shadows
Do you adore the look that multiple eye shadows applied delicately by experts gives you? If you want to try out that style, we have advice that will make your job a lot easier. The most difficult thing to decide when you are applying more than one color is which colors will suit the best if and when used together. The greatest solution for this problem is getting yourself a natural palette. These eye shadow palettes are available in any makeup store and you will find that all of the colors in these palettes correspond with one another. Sometimes these shadows are even specifically labeled to indicate which area the colors need to be applied to. This is one of the most important eye makeup tips for beginners.
7. Try the eyeliner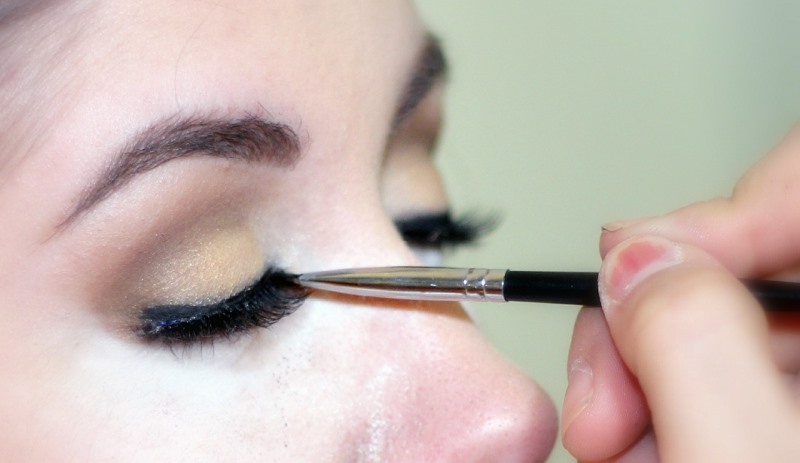 Image source: Pixabay, under Creative Commons License
Since you are a beginner, we suggest you use a black pencil and apply a thin stroke on your upper lash, instead of going for the wet eyeliners.
8. Curl your lashes
To curl your eyelashes you have to take a lash curler and put it at the very baseline of your upper lashes. Then just press and wait for five seconds.
9. Apply the mascara
Apply mascara on both the upper and lower lashes with the wand. One coat of mascara should do the trick.
10. Make yourself blush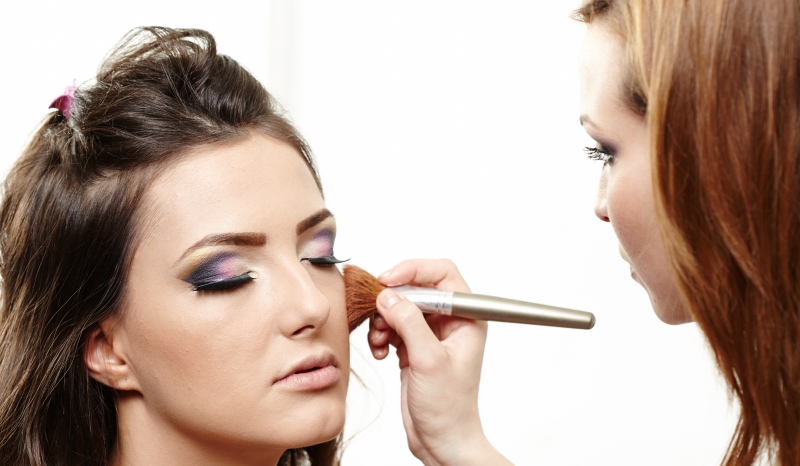 Image source: Shutterstock
Take your blush and move it upwards from the apple of your cheeks towards the temple. Cream blushes are great as they give off a natural glow and blend in easily instead of powder ones.
11. Time for lipstick or lip gloss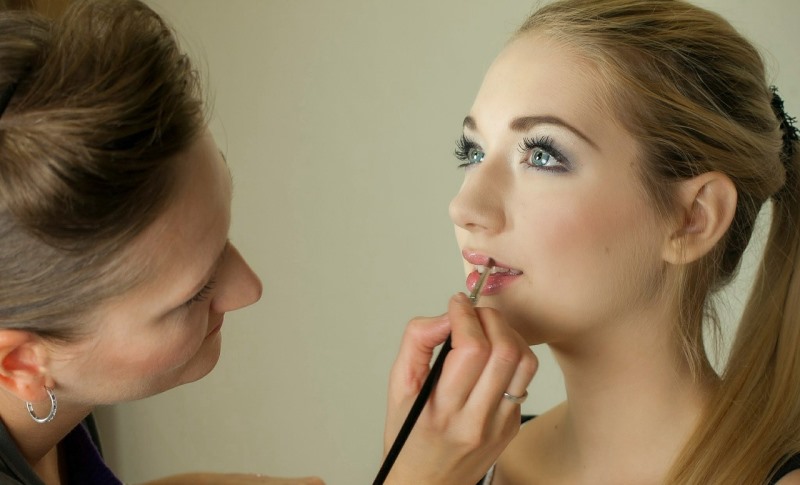 Image source: Pixabay, under Creative Commons License
This is the easiest step for every beginner and thus gives you a lot of room for experimenting. Just pucker your lips and run the tube of lipstick or lip gloss evenly over your lips.
12. Never over do your makeup
If you are a beginner, you may not be too sure about what amount of makeup to use on your face. Until you have gained expertise, try and use only as little makeup as is necessary. If you overdo your makeup by accident, you might not end up looking very pleasant. In the beginning, just stick to giving yourself a neutral look, as this will gradually help you gain confidence in applying makeup. Once you have attained perfection with practice, however, you can go for a much more elaborate makeup session.
---
Suggested read: How to remove makeup with things available in your kitchen
---
13. Go for safe makeup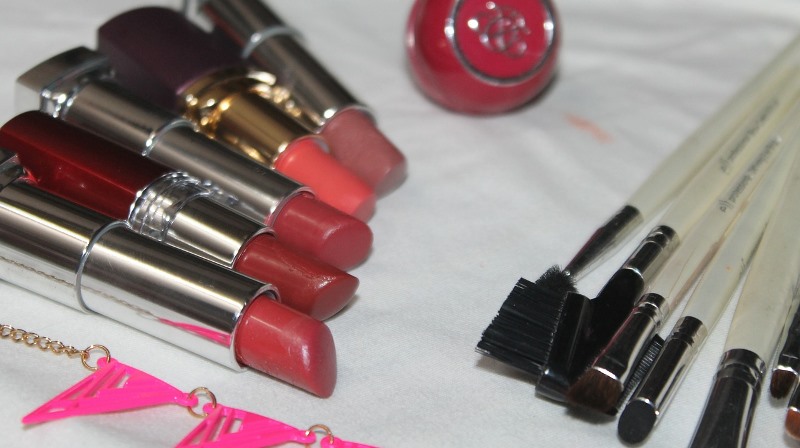 Image source: Pixabay, under Creative Commons License
If you are a beginner and don't know which makeup would suit you and which wouldn't, we suggest that you go for a safe option. Moreover, you should be even safer if you have extra sensitive skin and get rashes upon using makeup products. But worry not, that does not mean you cannot use makeup products on your face any more. It is quite possible to have an allergic reaction if your skin is sensitive. So, in order to be safe rather than sorry, we suggest that you use makeup products that are labeled as 'hypoallergenic.' These products are tested to work great on sensitive skin.
Featured image source: Pixabay, under Creative Commons License
Summary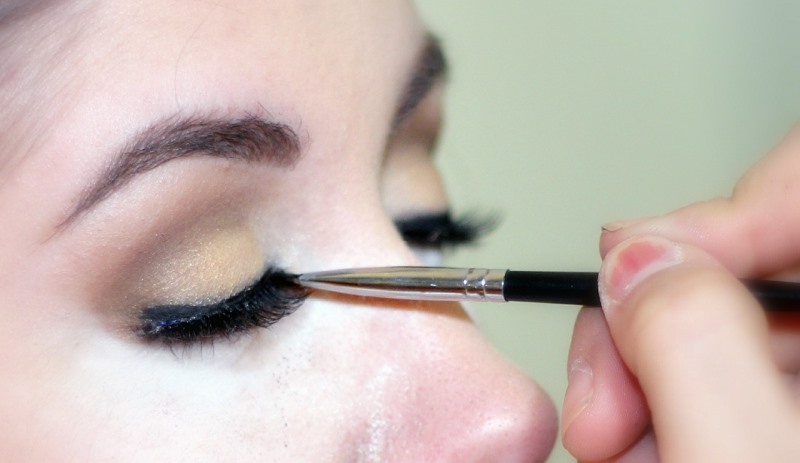 Article Name
#InstaSexy: 10 Makeup Tips For Beginners
Author
Description
Clueless about how to go about applying makeup? Worry not for here we have 10 best makeup tips for beginners that will take you from a novice to an expert!