Contrary to popular opinion, dark lipsticks are a thing of all times and all seasons, and you can rock it, irrespective of whether it is fall or night-time. It is a versatile object that you absolutely have to have in your makeup kit, for when you are feeling extra sexy, and want to glam up your look, without trying too hard. If you are worried about picking the right lipstick for yourself, don't worry because we have compiled a list of the best dark lipsticks that you absolutely must have.
Before we start with our list, here are a of couple things you should keep in mind before you embark on your dark lipstick shopping adventure.
---
Suggested read: The Ultimate Step-By-Step Guide On How To Apply Lip Gloss
---
Dark lipstick tends to draw attention to itself because of its bold color. Therefore, it is best to wear it on its own, without adding extra things like lip gloss on top of your lipstick. Also, if you are planning to rock a dark lip during the day, make sure that you have minimal eye makeup and a little BB cream on your face, without going over the top with other components of your makeup. Once you have these basic pointers in place, you can check out some of the best dark lipsticks, that can make you look like a goddess in any situation or occasion!
1. NARS Pure Matte Lipstick- Volga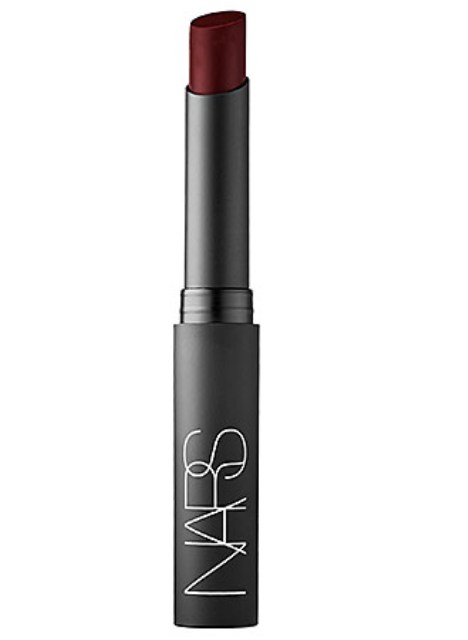 Image source: Sephora
This super saturated, and ultra pigmented lip color from NARS is the perfect vampy plum shade that you need in your makeup kit. NARS's Pure Matte Lipstick range is lauded for its long-lasting and smooth formula, and the packaging and structure of the lipstick ensures easy application.
2. Bite Beauty Amuse Bouche Lipstick- Whiskey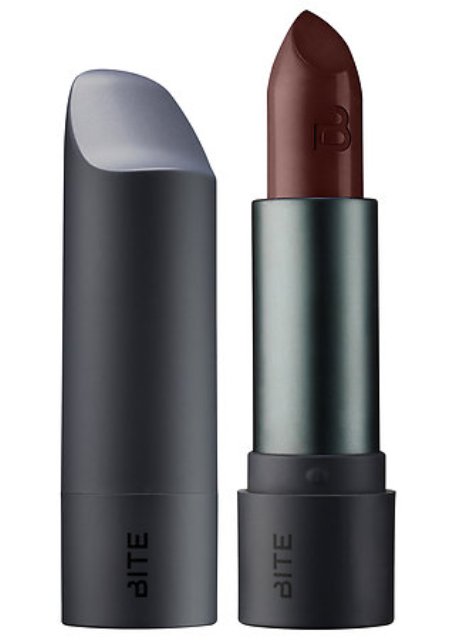 Image source: Sephora
Bite Beauty has some of the most glamorous lip colors, with incredible pigmentation and a formula that lasts for hours on your lips. This daytime/night-time transition lipstick is perfect because of the mahogany color that it comes in, with vibrant red undertones, suitable for all skin tones. The lipstick in itself is a part of a wonderful collection, with several other shades giving it tough competition because of their versatility.
3. Kat Von D Everlasting Liquid Lipsticks- Echo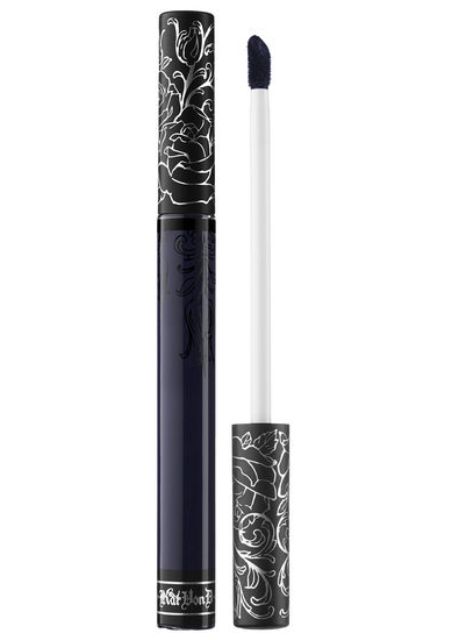 Image source: Kat Von D Beauty
This gorgeous midnight blue shade is the perfect dark lipstick you need for when you are feeling the party on a weekend. It is unique, it is eye-catching, and as the name suggests- it is everlasting, meaning you won't have to run away for a touch up every once in a while. It has a real matte finish, that can be glammed up with a little highlighter, or left as it is.
4. Anastasia Beverly Hills Liquid Lipstick- Requiem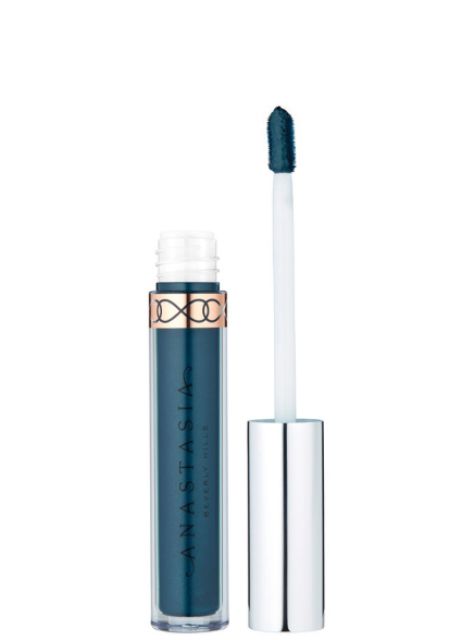 Image source: Anastasia Beverly Hills
A list of best dark lipsticks that you must have would not usually include a bright metallic teal, but in this case, it is imperative that you have a shade that is as sexy and as unique as this one. Dark lipstick very often looks too goth to be fashionable, which is why a metallic teal is exactly what you need to look sexy and fashionable and unique and classy. The wand of the liquid lipstick allows for a precise application, and the formula is rich and lasts forever!
5. Colour Pop Ultra Matte Lip- Mamacita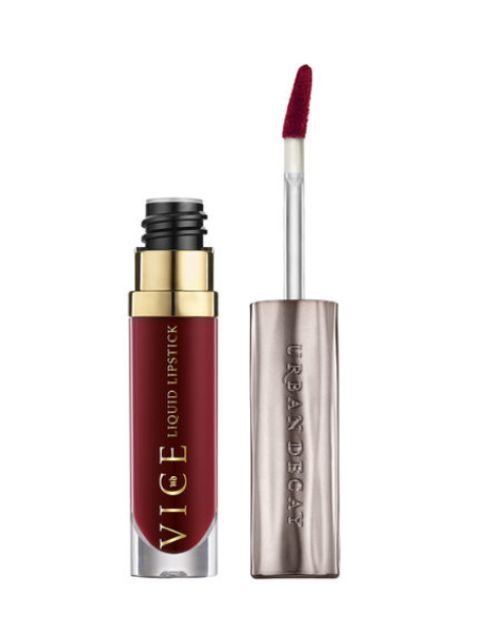 Image source: Colour Pop
Colour Pop is one of the cheapest and most popular lipstick, and people literally swear on these. The lipsticks come in a million shades, but if you are looking for the perfect dark lipstick, then you have got to check out Mamacita, a rich, deep burgundy shade which is perfect for your party needs. The shade is festive and classy and has a gorgeous velvet matte finish, with a rich, hydrating formula.
6. Smashbox Always On Liquid Lipstick- Bawse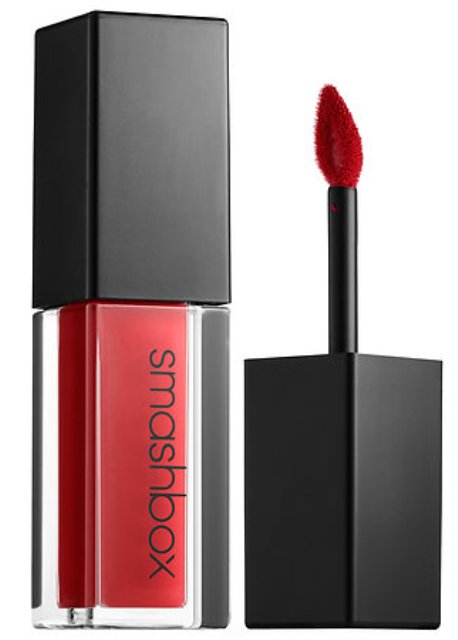 Image source: Smashbox Cosmetics 
Even though this a little on the brighter side, it still counts as a brilliant dark lip look, especially if you have lighter skin tone, and appropriately, this shade is called Bawse, because that is what it makes you look like, frankly. It is a deep red, with yellow undertones that makes it a bright, striking shade that you are bound to catch your fair share of attention with.
---
Suggested read: Dark Lips Don't Care! A Step-By-Step Guide On How To Apply Lipstick On Dark Lips
---
7. Laura Mercier Velour Lovers Lip Colour- Cocoa Pout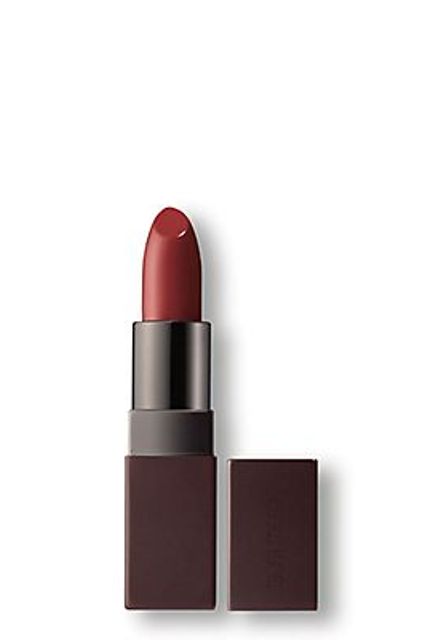 Image source: Laura Mercier
The Velour Lovers Lip Colour collection from Laura Mercier packs in some high-performance in one tiny stick. The lipstick is enriched with mango butter, with its super hydrating properties and the rich pigment allows for a gorgeous finish with only one application. The shade is a mellow chocolate brown, which is dark enough for you to rock the shade practically anywhere without looking out of place.
8. Stila Stay All Day Liquid Lipsticks- Chianti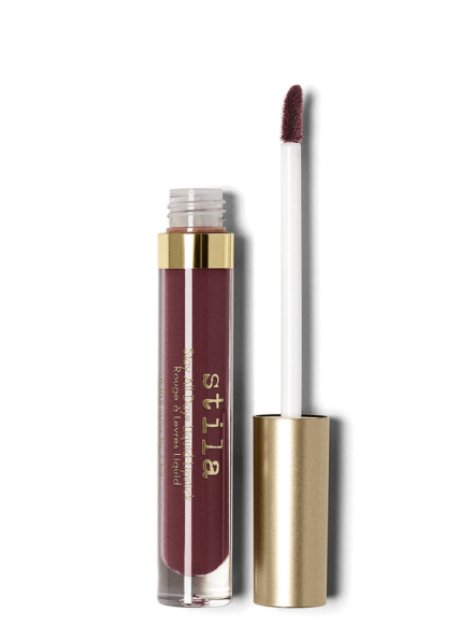 Image source: Stila Cosmetics
You can't really do without a dependable plum shade in your makeup kit. It is affordable, has raving reviews and is literally guaranteed to stay all day because of the easy to apply formula, that dries in a matter of seconds after you apply it. However, despite all of this, it also keeps your lips hydrated, and doesn't fade or require touch ups. It is also the kind of dependable plum color that you could pull off with ease no matter what the occasion.
9. Kylie Cosmetics Lip Kit- Vixen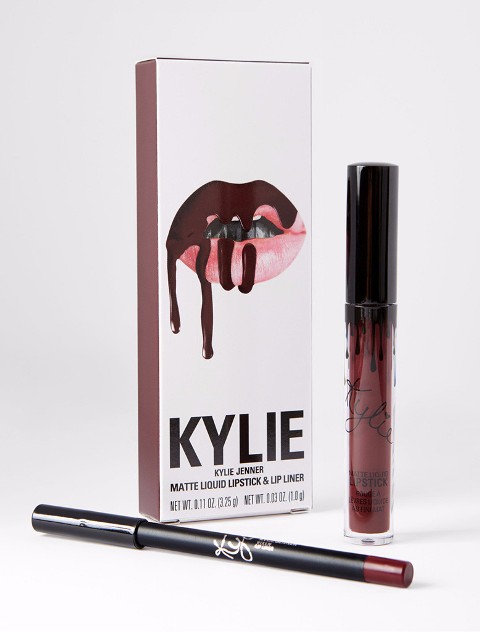 Image source: Kylie Cosmetics
Kylie has created some of the best lipsticks out there, and her lip kits are certainly giving a number of other lipsticks out there tough competition. Even though not many are dark lipsticks, Vixen is an exception, with a darkened, vampy plum shade that is bound to take your breath away. The kit also comes with a lip liner of the same shade for a more intense look for your lips, when you are planning to make a statement with your lipstick.
10. Sephora Collection Cream Lip Stain- Blackberry Sorbet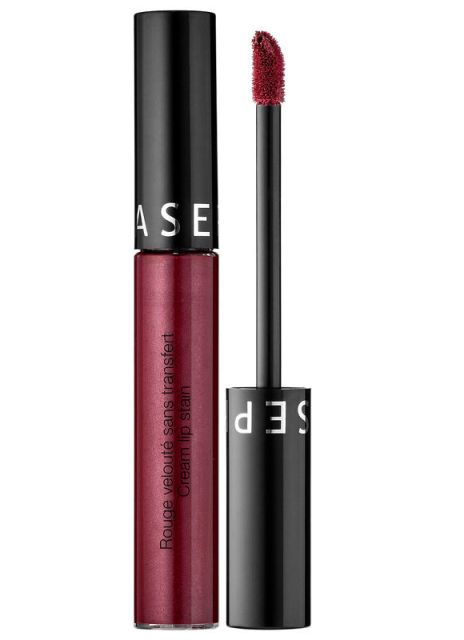 Image source: Sephora
This deep plum lip shade is the perfect color for when you want to look cute but elegant. If you are just starting out with dark lipsticks, then this is the perfect color to start your experiment with, because it is not too bold, while at the same time, exciting. It has a non-sticky formula which is long-lasting, with a slightly shimmery finish and a gorgeous formula that hydrates and soothes your lip as well!
11. NYX Pin-Up Pout Lipsticks- Savage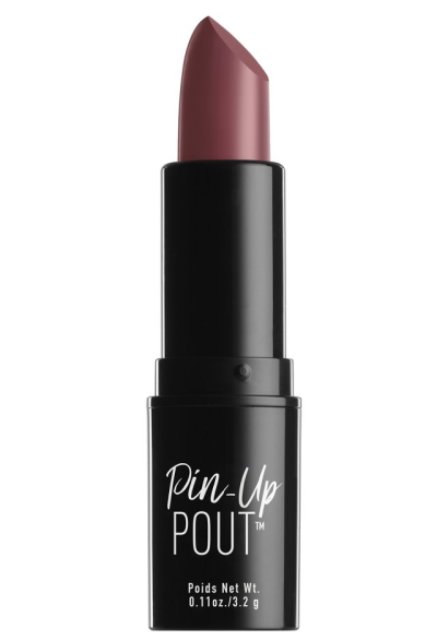 Image source: NYX Cosmetics
This gorgeous shade of brown is truly the brown you can't do without, when you are looking to rock that bold, dark lip. The formula is super creamy and applies super smoothly and has a super hydrating finish, with just the slightest hint of gloss, which adds texture and dimension to your lip color. The shade is also a deep, rich brown, which is both classy and wild, and has the ability to be the focal point of your entire makeup.
12. Jeffree Star Velour Liwuid Lipstick- Weirdo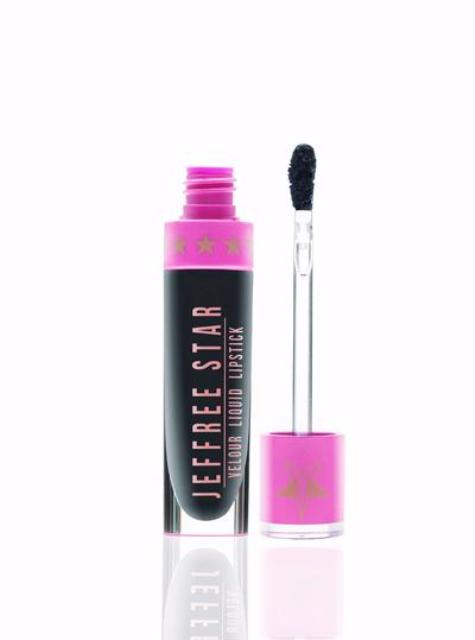 Image source: Jeffree Star Cosmetics
Even though the definition of dark lipstick has moved way past black lipstick, you still cant do without a black lipstick when you are talking about going dark with your lip tints, and what better option to go with, other than Jeffree Star? Even though he has a number of super amazing dark lip colors, Weirdo is a special, smooth kind of black that somehow no other cosmetic company has managed to recreate. The application is smooth and easy and doesn't stain at all. It is an intense, black shade which leaves you looking classy, but not like you went back to your goth phase from eighth grade.
13. Revlon Super Lustrous Lipstick- Black Cherry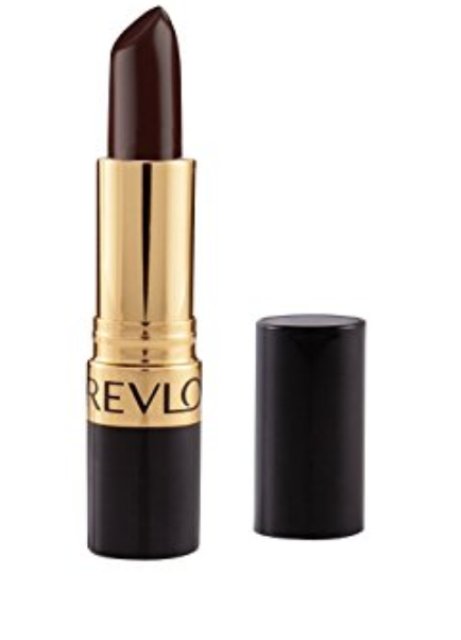 Image source: Revlon
A dark red lipstick like this could make any of your outfits look super glam. Revlon's line of Super Lustrous Lipsticks has an incredibly moisturizing formula, and the color is to die for. The shade has mellow brown undertones, making it a versatile choice for multiple outfits and occasions. The formula is creamy, yet long lasting, ensuring that there is no strain on your lips when you are applying it. It is the very definition of a dark lip that you can sport, no matter where and when you choose to sport it.
---
Suggested read: A Step-By-Step Guide On How To Wear Matte Lipstick Like A Diva
---
Dark lipsticks can be worn at any time of the day, contrary to what people want you to believe, the trick is to find a dark lipstick that is just perfect for you, which you can go back to and depend on for every occasion, so that you have the confidence to pull it off, and be unique! Even though these are only some of the best dark lipsticks out there, you can cruise through all the other brands that offer shades in dark hues, and go with the one that speaks to your inner makeup goddess!
Feature image source: Instagram
Summary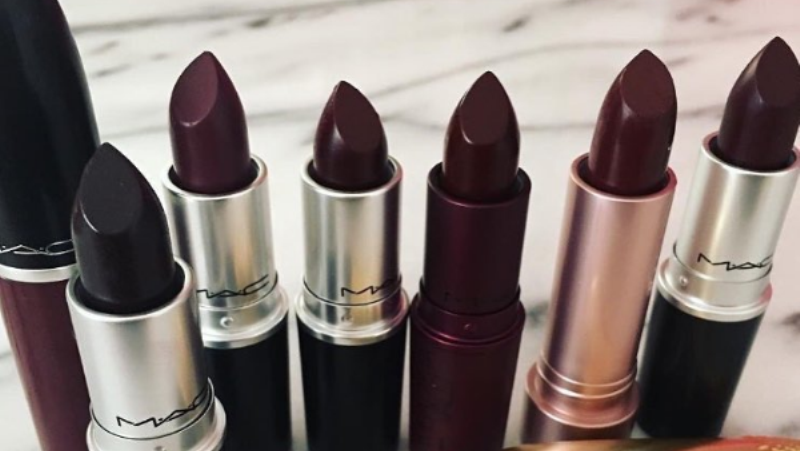 Article Name
13 Best Dark Lipsticks For All Occasions You MUST Own
Author
Description
Sporting a dark lipstick is now easy as pie! We've rounded up a list of the best dark lipsticks so that you can step out any time looking like a total diva!