Get ready to get some goosebumps folks, as soon-to-follow are some of the most weird (and creepy) relationships from all around the world. Ready?
1. Biological brother and sister – TOGETHER!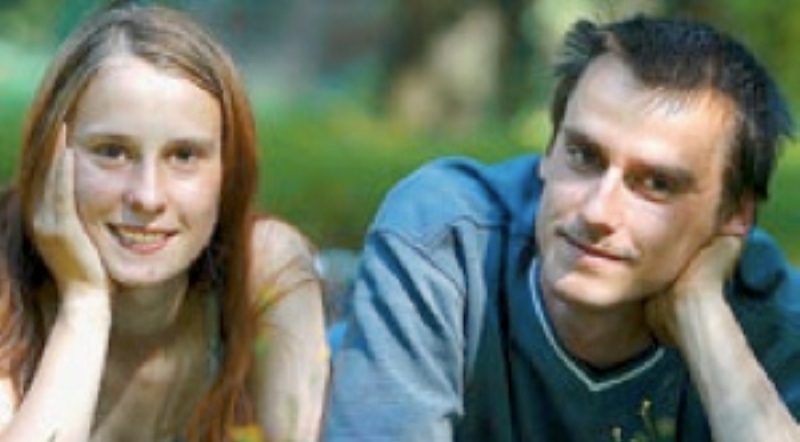 Image source: listverse
Patrick Stuebing and Susan Karolewski form Leipzig are biologically related, have been in a RELATIONSHIP since 2001, and have had four children as well. They were legally charged for incest and Patrick has even served a two-year sentence for the criminal offence. But you know what they say, if love is a crime, you are willing to do the time!
2. We've found the wife of Berlin Wall (what?!)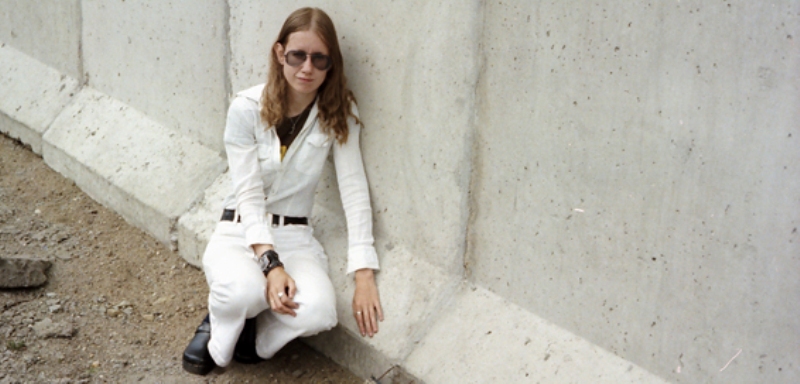 Image source: toptenz
Eija-Riitta Berliner-Mauer, now over fifty, has been married to the Berlin Wall (yes- the wall) for over thirty years now. She fell for 'him' at the age of seven and started pursuing her crush ever since. Still a virgin amongst the people, she is said to have been diagnosed for a condition known as Objectum Sexuality. Okay then…
---
Suggested read: Sexual orientations you MUST know about in today's day and age
---
3. Complexity gone extreme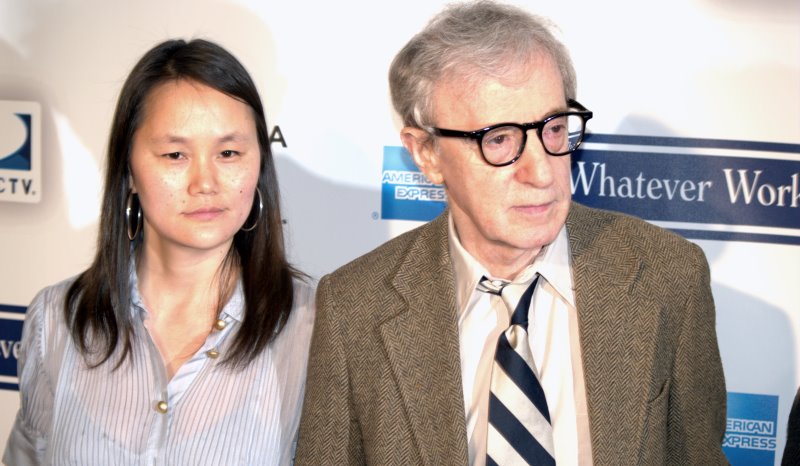 Image source: Google, copyright-free image under Creative Commons License
When Mia Farrow got married to Andre Previn, they adopted Soon-Yi, 8, but when Soon-Yi turned 10, Mia started an affair with Woody Allen. After twelve years, she found Allen and 22-year-old Soon-Yi's naked photographs, proving the incestuous nature of their relationship and ended her relationship (brokenhearted, of course). Today Allen and Soon-Yi live with their two adopted children. WTF!
4. The long term relationship ride with a Volkswagen Beetle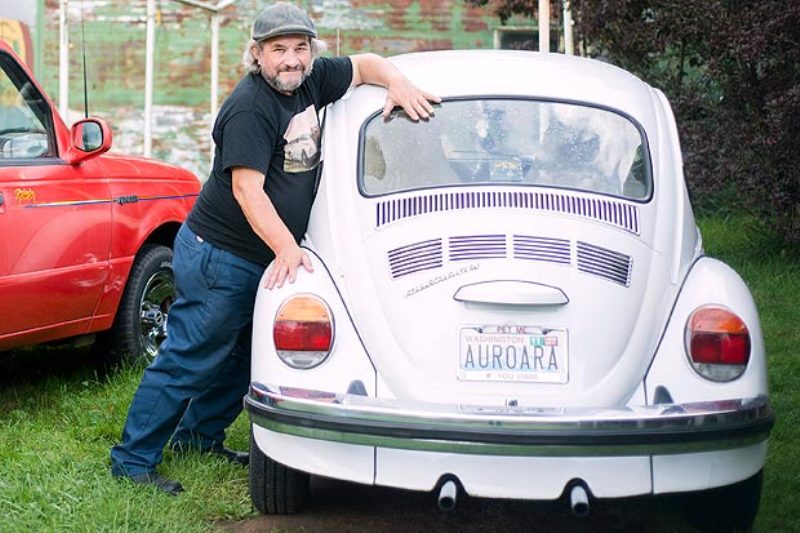 Image source: thesun
Currently in a relationship with his 'girlfriend', VANILLA (a Volkswagen Beetle), Edward Smith avers he's perfectly fine and is simply attracted to vehicles instead of women. Over fifty-seven today, he's made love to many of them (the helicopter from the Airwolf being his most intense sexual partner ever). Envious-much or mad-much?
5. Death couldn't take away his love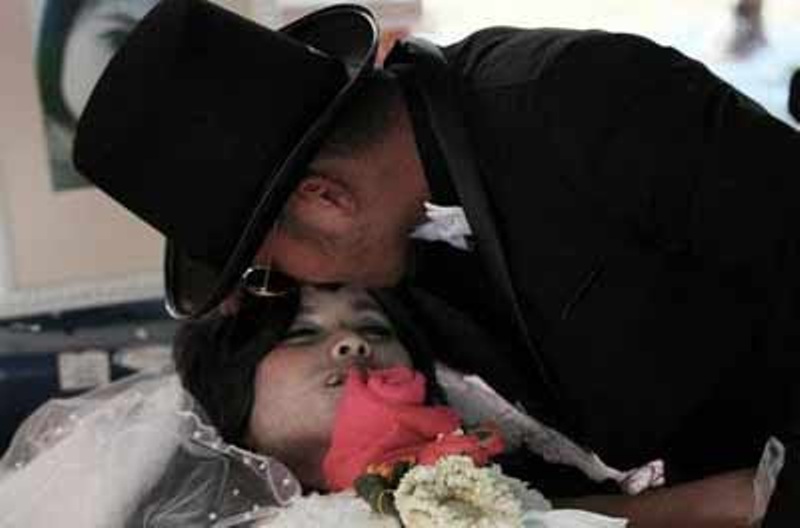 Image source: theunusualfacts
Chadil Deffy, a Thai guy, dated Sarinya Kamsook for a long period of ten years, but couldn't muster the courage to pop the big question. Sadly, for him (and all of us now) she got killed in a road accident in 2012 and that's when this guy decided to marry her. Breaks your heart, doesn't it?
---
Suggested read: Weirdest sex records of all time
---
6. And again, Death couldn't take away her love (either!)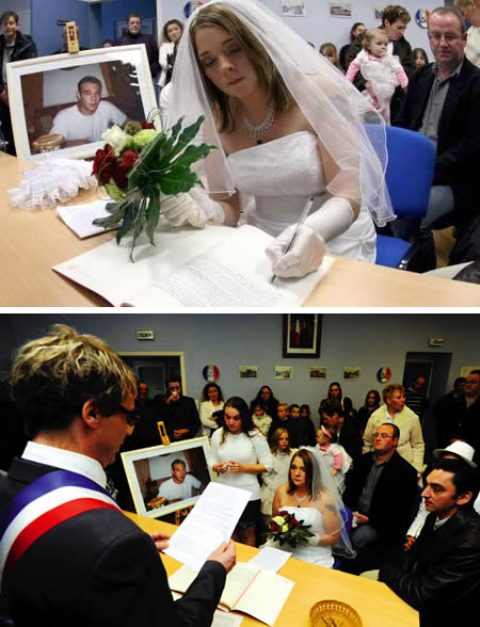 Image source: oddee
Johnathan George, Magali Jaskiewicz's husband to-be, got killed in a motorcycle accident just two days before their wedding. The bride-to-be, unwilling to give up on her love, got into a posthumous marriage with the dead groom.And surprisingly, there's a French civil code that even bestowed a legal blessing upon the lovers. Hah- law knows love!
7. And the Hi-Fi system gets married too (when will you? Ha!)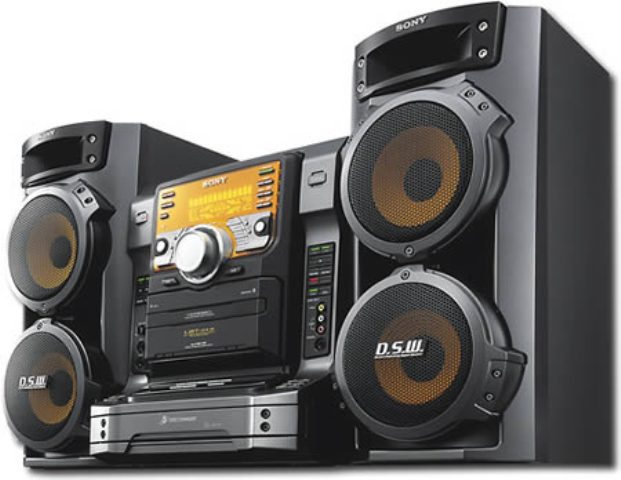 Image source: oddee
A member of British Objectum Sexual community, Emma (name changed) is diagnosed to have been suffering from a condition called Asperger's syndrome, which has got her fixed upon hi-fis and radios. She is in a functioning relationship with a hi-fi system called Jake, makes love to 'him' twice a day and repairs 'him' with all her love.
8. The love for video game characters gone extreme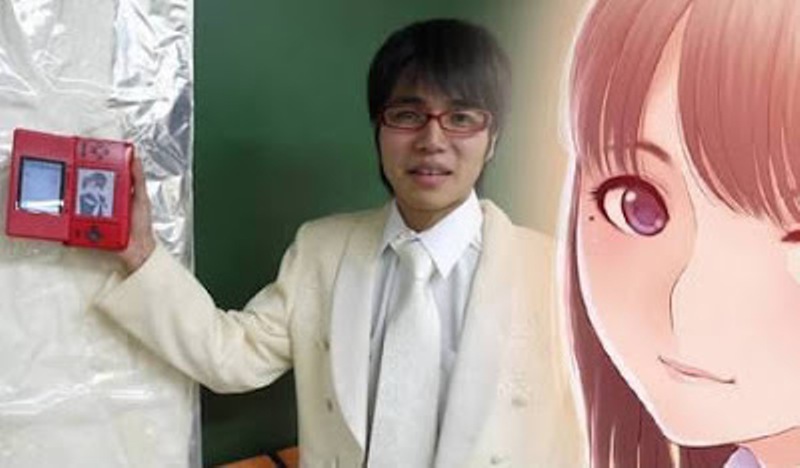 Image source: theunusualfacts
Popular as Sal9000, this Japanese man married a character of 'Love Plus,' the Nintendo DS video game, in a sweet legal ceremony in Guam. The name of the bride is Nene Anegasaki and currently lives with him in the Nintendo DSi LL/XL. A little sad, don't you think?
9. And then a truck took off with 'his' bride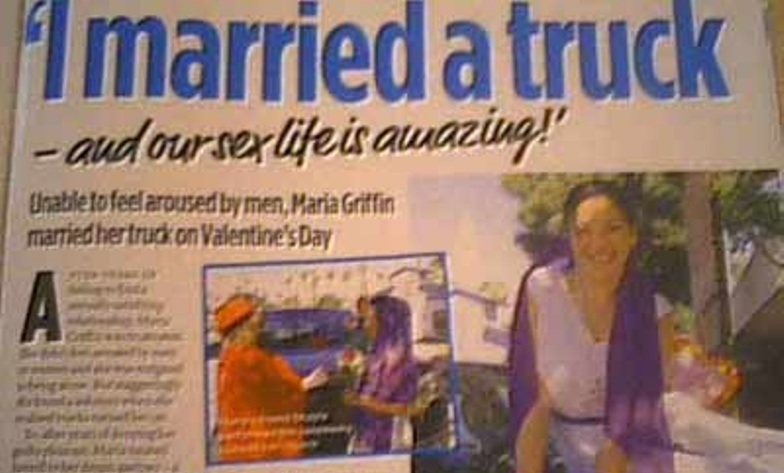 Image source: theunusualfacts
Unable to get her big O from the real men of the world, San Bernadino's Maria Griffin realized that thinking of the Chrysler Building could give her a climax. Fond of Ford trucks in particular, she got married to one in a ceremony and even went to a campsite for the honeymoon!
10. Love from History: Nero and Sporus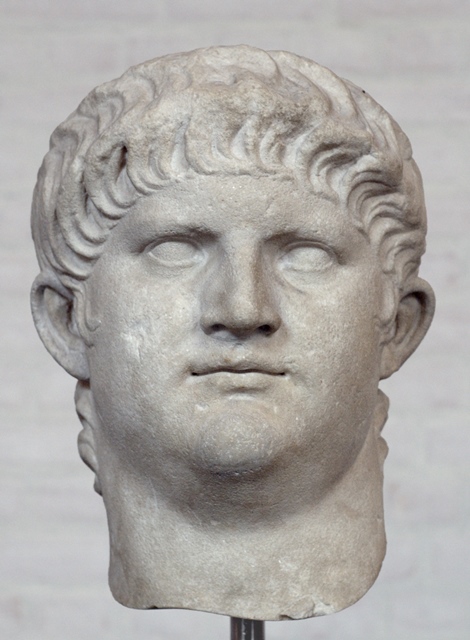 Image source: Google, copyright-free image under Creative Commons License
After falling in love with a boy named Sporus, Emperor Nero actually castrated him to try and make him a woman (yikes!). They got married as per the usual rituals of a wedding ceremony but lived as a wedded couple wherein Sporus was called upon to be Nero's beloved wife!
How mysterious are the ways in which love functions (malfunctions?!)!
Featured image source: theunusualfacts
Summary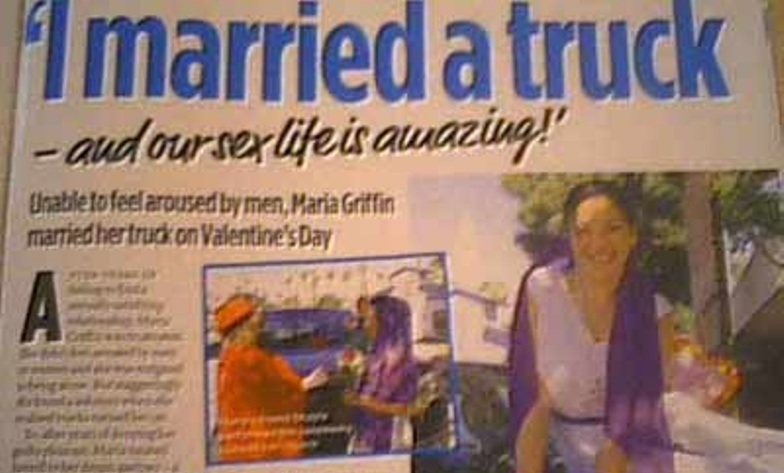 Article Name
#WTF 10 Most Bizarre Relationships From Around The World
Author
Description
Coz some relationships are WEIRD AF!