Handbags are a darling accessory that most women swear by. Ever since you are little girls, you have had an addiction for the perfect handbag that enriches your fashion quotient. Yes, handbags are every woman's love and they just cannot do without these. From the sequined clutches to the bejeweled box clutches, there is a lot of variety out there. The best handbags, though, come in red.
Red handbags are fascinating and they actually add that much-needed spark to the dullest of outfits. Every woman can vouch for the fact of owning at least one red handbag in her lifetime. From totes to the birdie totes, and even to the branded red handbags, women have had a tendency to grab the brightest and the best.
Check out the top 10 red handbags that MUST find a place of honor in your wardrobe at any point in time.
1. Prada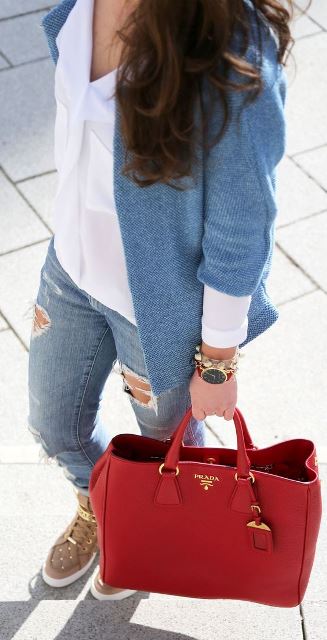 Image source: Pinterest
Since the time the movie The Devil Wears Prada hit the screens, we have come to associate the brand with a snobbish sense of fashion. However, the red handbags that Prada designs are chic and ultra-downtown in appeal. Very classy, uber spacey, and gorgeous, this toned red handbag is a must-have in your accessories closet. With lots of space to throw in all your knickknacks and feminine essentials, along with the golden logo shining bright, this is an awesome pick to carry to a business meeting or a shopping jaunt during the day! It can be accessorized with formal skirt suits or even with a casual jacket and denims.
---
Suggested read: Top 10 sunglasses styles men can flaunt in 2016
---
2. Michael Kors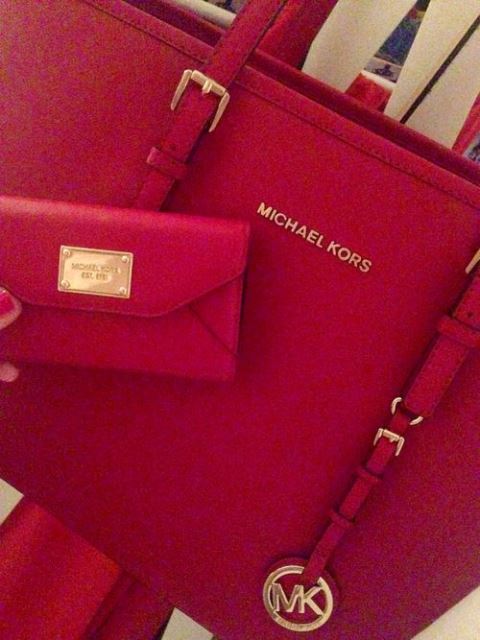 Image source: Pinterest
Got a business-cum-leisure trip on your calendar? Or are you a believer in power dressing? This Michael Kors handbag in red is the best pick among fashion accessories for you then. This gels well with any and every style of formal dressing. We are partial to teaming this red handbag with a black skirt suit. The black and red contrast plays up a seductress-like appeal that makes heads turn effortlessly.
3. Louis Vuitton

Image source: Pinterest
When it comes to chic dressing in high end brands, Louis Vuitton is the best. Add drama to your day look with this awesome handbag in red. In addition, make sure your makeup is dominated by nothing by a bright red lip tint. Over the top yet refined, this red handbag is a classic. Contrast with black or grey. From body suits to lace jumpsuits, this bag teams well with a whole lot of outfits.
4. Marc Jacobs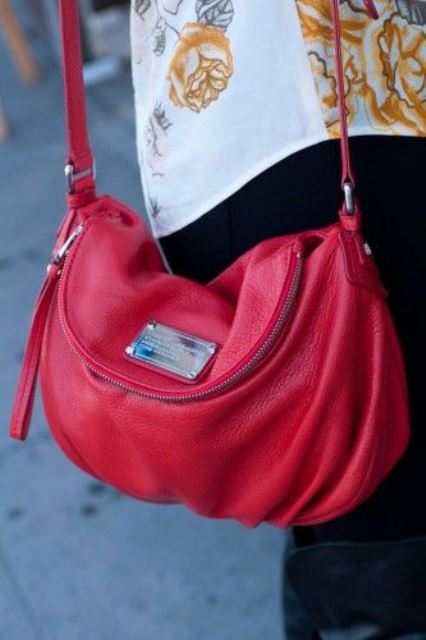 Image source: Pinterest
This Marc Jacobs sling bag is not the usual stiff deal you get in the sling category. Pure leather and ultra-casual, this red handbag is ideal for a prom night or some post-graduation fun. Sure, the price is over the top, but then, it is an investment that will last you a lifetime. Best teamed with casual loose shirts and black pants, or florals in pastel shades.
5. Birkin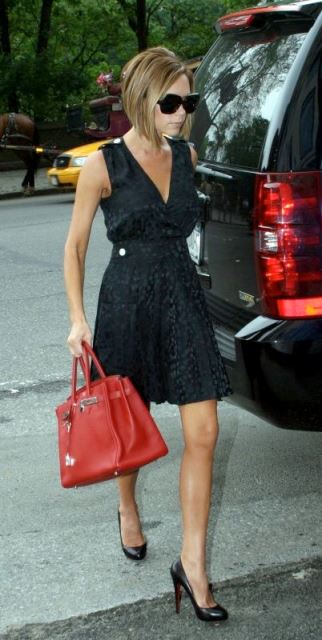 Image source: Pinterest
Add a splash of color to the little black dress with the perfect red bag. This is a Birkin and we are sure anything from the brand and in red—at that—can add a sexy appeal to the plainest of dresses. We are partial to black versus red in terms of fashion but then, with a Birkin in two weave, you could ace the Victoria Beckham look at a dinner date.
6. Ferragamo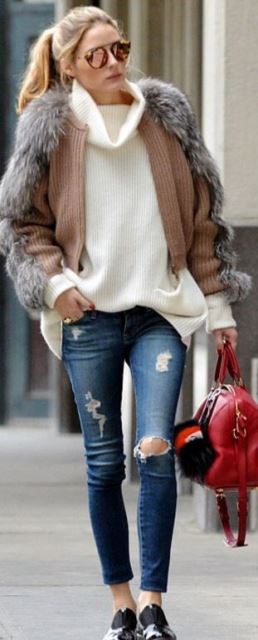 Image source: Pinterest
A brand that not many dare to carry for fear that it is too elegant for casual tastes, Ferragamo, surprises the casual fashion lover with this red satchel. Take it out on a shopping trip, a brunch or even to an office broad meeting. The red handbag can be a loyal companion for a lot of outings. Best teamed with denims and causal sweaters, this is also a must-have because of the way it allows you to simply stack up hordes within.
7. Tory Burch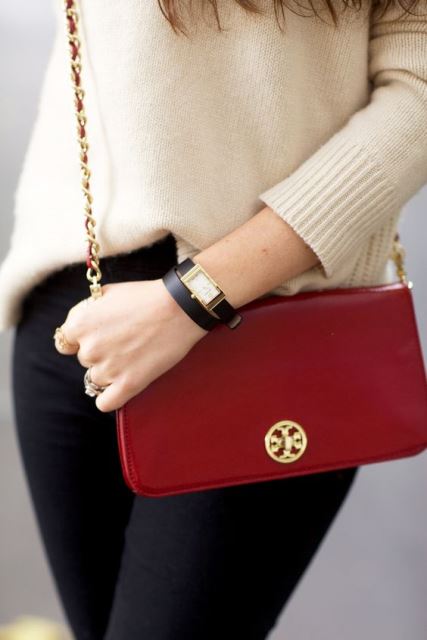 Image source: Pinterest
Trust Tory Burch to always surprise you! While this red handbag is very basic, the embellished cross sling is awesome. Very muted yet bright enough for a dinner night, this Burch creation is perfect for girls who do not love dressing up much. Understated yet powerful—that is a daring combo in any pick among fashion accessories.
8. Rebecca Minkoff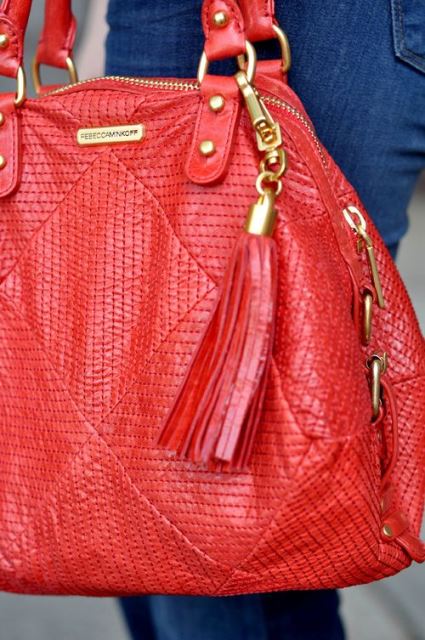 Image source: Pinterest
Croc skin leather, fringe embellishments, glossy finish, and dotted body pattern—what is not to like? The fiery red shade is ideal to carry around all through the year to events that are formal as well as casual. Carry this Rebecca Minkoff to very formal events such as family church service to make a fashion splash. The way the logo shows upfront makes us tick it as one of must-have red handbags.
---
Suggested read: 8 essential tips to style yourself for a winter date
---
9. GUESS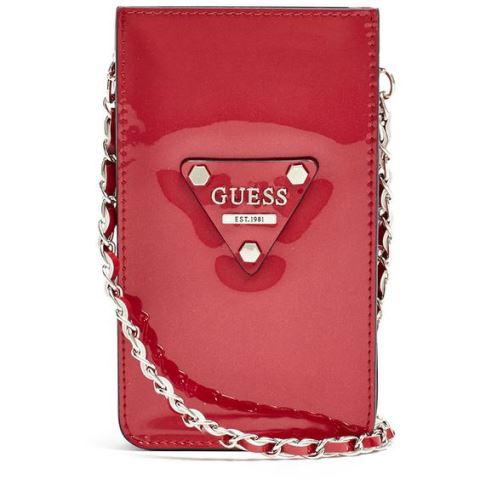 Image source: Pinterest
The single flap cover, the high-gloss finish, and the logo embellishment tune up to create an awesome effect that is best matched with anything monotone! This GUESS handbag is perfect for night outs or day events such as bridal showers!
10. Chanel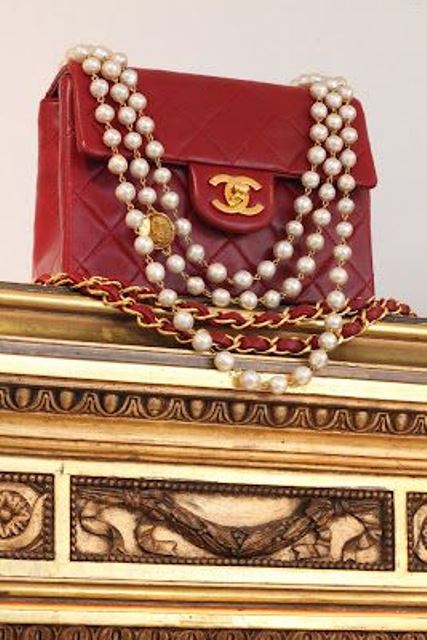 Image source: Pinterest
Nothing screams vintage than this red handbag from Chanel. In a quilted design and basic seductress red with pearl hand straps, this Chanel bag is a wonder. With an Edwardian feel clubbed with warm Indian royalty fashion vibes, this is a must-have bag that you dare not miss out on! Wonder where you could carry this? Well, anywhere, provided the area is safe and there is no chance this could be stolen!
Girls, go grab at least a few of these red handbags NOW. You never know where you could see somebody else strutting about with one of these hotties! Paint the town red as it goes green with envy.
Summary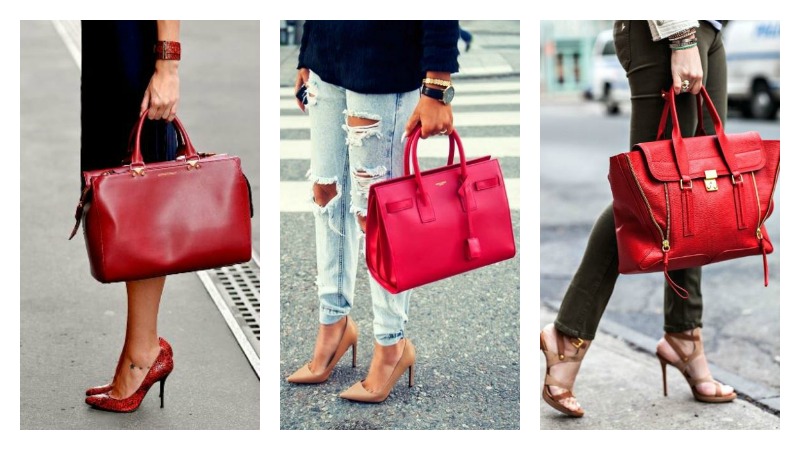 Article Name
10 Must-have Red Handbags That Will Turn Your Girlfriends Green With Envy
Author
Description
Red handbags can add a splash of color to any outfit you deign to wear, and there's no woman on this planet who wouldn't envy these must-have bags! ;)