Everyone wants it and loves it, but no one admits to it. Because, well, anything that people might like will be tabooed by the hypocritical society that we live in. But maybe, just maybe, they will give it a little more acceptance in our society after they hear some of these amazing reasons to have sex. Not only the society, but even the lifestyle that people follow leaves them with no time to indulge in sex regularly. Couples who've been together for long, tend to move to the 'let's just have dinner, cuddle up, and sleep' phase. That, my friend, is a wrong move.
You need to have regular sex to keep your relationship alive and sexy! It improves the bond with your loved one apart from giving you so many more benefits – both emotionally and physically. Of course, no one needs a reason to have sex but the following are just what you need to hear if you're not getting enough action between the sheets.
---
Suggested read: 10 brilliant reasons why makeup sex is seriously sexy
---
1. It's a stress buster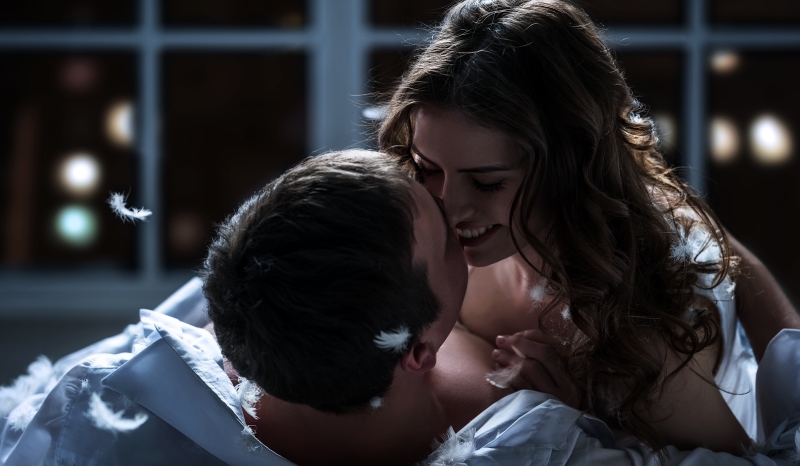 Image source: Shutterstock
You know those evenings when you get back from work and your head is exploding with all the day's work and the other things in life, then look no further than a nice massage followed by intimate lovemaking. The body releases oxytocin, dopamine, and endorphins, which will take you to another level of happiness. All the crazy stress will disappear and your smile will be back. What more can you ask for?
2. It's equal to a work out
If at all you've had any action in your life, then you'll know that sex is not all play. It involves hard work, and without it, you ain't going to get any of the promised pleasures of this much-loved activity. The breathing rate increases and the calories burn. It is known to help increase your stamina and reduce weight. But only if you do it regularly – at least thrice a week. So add this to your regular workout routine! It's definitely more exciting than running on a treadmill. 😉
3. The best painkiller you can find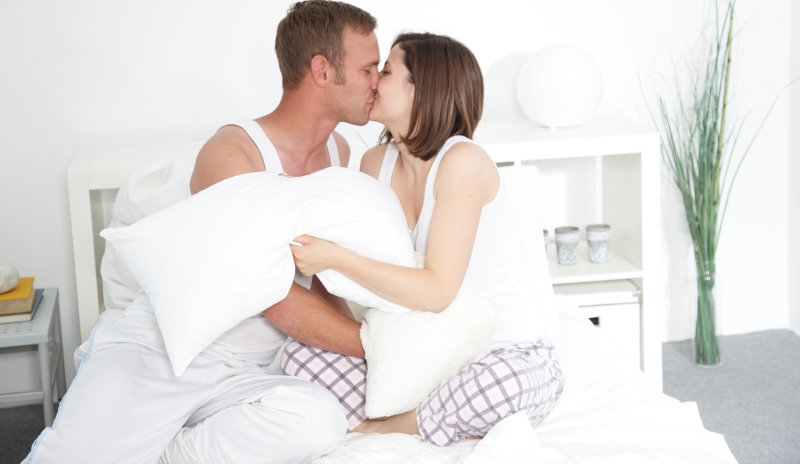 Image source: Shutterstock
When your headache just won't go, getting physically intimate with your special one is just what you need. Of course, they'll have to do most of the work, but that works for you, right? It's better than all those pain relief pills that come with a hundred different side effects. Laughter might be a great medicine, but nothing beats sex when it comes to pain – both mental and physical. Now if your loved one ever complains about a migraine, you know what you have to do.
4. Say hello to painless periods
Ladies, this one is for you! If you didn't have enough reasons to have sex already, this one will definitely make you pounce on him. According to various studies, frequent sex, even if it is just once a week will make your menstrual cycle regular along with lesser cramps. Yes, you read that right. No more of those painful cramps!
5. Prostate cancer risks drown
Image source: Pixabay, under Creative Commons License
This in particular, is for all the men out there. Frequent sex, if studies are to be believed – reduce the risk of prostate cancer and heart attacks. According to a study published in the American Medical Association journal, the more a man ejaculates, the lower chances he has of getting cancer. Cancer = 0 : Sex = 1. And if studies are to be believed, the chances of a man dying from a heart attack reduces by half if they climax at least twice a week. Pretty cool, huh?
---
Suggested read: Is sex among the things that get better with age?
---
6. Peaceful nights
Yes, the hard work does pay off! Sexual climax is at the top of the list when it comes to pleasure. It takes you to a different world altogether. This feeling is because of what is called oxytocin that is released during a climax. It makes you happy and puts you to sleep. So, if insomnia has been troubling you or if something has been keeping you awake, you know exactly what to do. It's obviously way better than any sleep-inducing pills, eh?
7. Your immune system loves it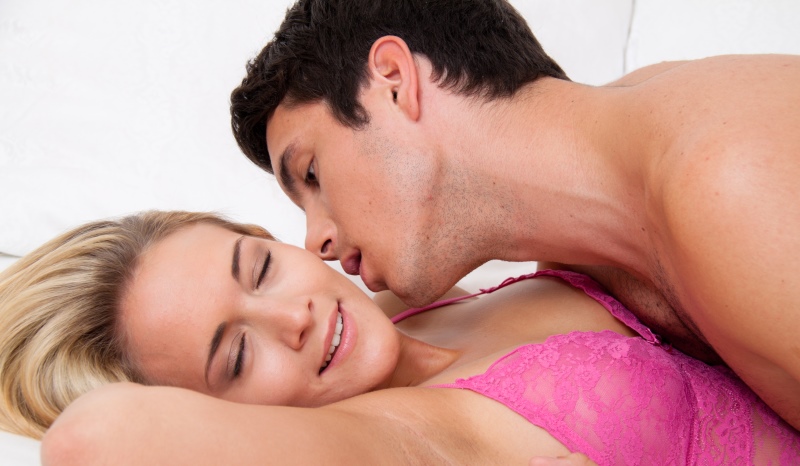 Image source: Shutterstock
Oh yes, be it mental or physical health – sex is the way to go! When you are at it, antigens like immunoglobulin A are released in the body. These help in fighting the common cold and flu. It's just simple math – the amount you climax is directly proportional to the amount of antigens released. It also reduces blood pressure! In other words, the more the orgasms, the healthier you'll stay. Fighting all those bacteria and viruses just got a little more fun!
8. You'll cut down on the years
Yes. Yes. Yes! Sex does make you look younger! There's a reason why they say you glow after a raunchy romp in the bed. The estrogen level goes up and that makes your skin and hair happy. All you have to do is have sex about three times in a week, and you're going to look at least 7 to 12 years younger than you actually are. It is also known to increase your lifespan. Living more and living young; what more incentive do you need?
9. Keeps the relationship going strong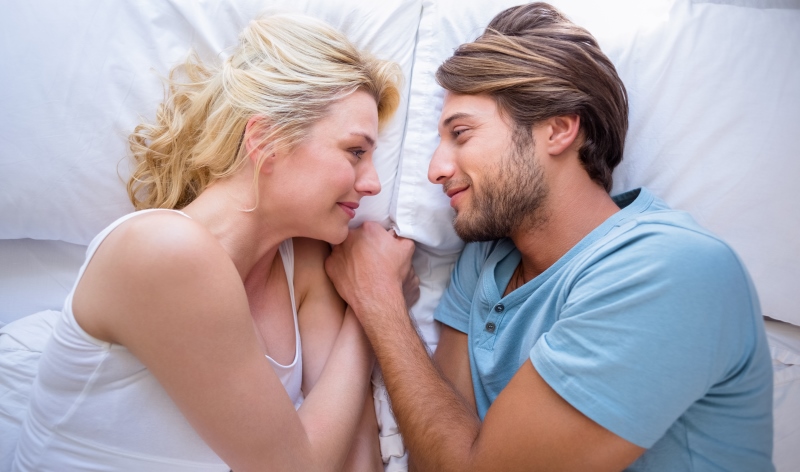 Image source: Shutterstock
The physical intimacy with your better half is a very important part of the relationship. It's something that you can't share with anyone else, which makes it even more special. While you're at it, both of you are communicating about what you like and what you don't like. This brings you closer. It just can't get any more intimate than this. The connection you have inside the bedroom will reflect when you're outside as well. It's like a metaphor for the rest of your relationship.
10. A boost in self-confidence
Having that power to turn someone on sexually and expressing how much you want them is something that is an instant confidence booster. To do this, you need to be comfortable with how you look and what you want. Once you're over the embarrassment and shyness of getting physical with your significant other, you'll feel good. Sex releases endorphins that make you feel calm and secure. When you feel that good in the bedroom, you're bound to have an improved self-esteem in other areas of your life too!
---
Suggested read: Sexless marriage – the problem and the fix
---
Yes, plenty of ailments can be either prevented or cured if you have regular sex. Honestly, there is nothing to feel shy about. Everyone is doing it. It's a very natural need and you should be giving time to it just like you do with your food. It's fun, healthy, and it makes everyone involved happy. And, now that you know a bunch of other reasons as to why sex is important, you don't get to make any more excuses.
Ditch the movie after work and go have some sex instead. If you like hitting the bed early, get some action early in the morning. After all, who wouldn't love to get some in the morning? Or surprise your spouse with their favorite dinner and wine before you hit the sack and get the games started. Experiment. Experiment. Experiment. There are no downsides to having sex. And with all these reasons to have sex, you can do it every day! Just dim the lights and let the night begin. Cheers!
Featured image source: Shutterstock
Summary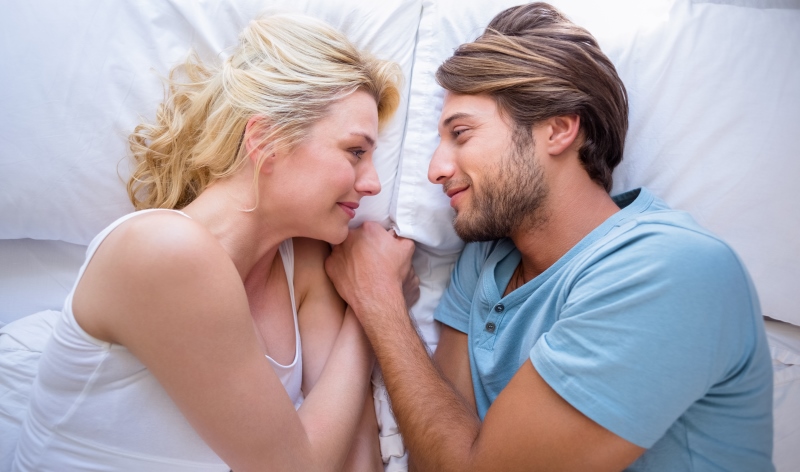 Article Name
10 Reasons To Have Sex More Often Than You Currently Do
Author
Description
Did you know that having sex is actually beneficial for your mental and physical health? Check out some more legit reasons to have sex more often! ;)