Yes, that other woman – your husband's mistress – who doesn't give it away 'for free' is not seducing your husband. He is seeking her out from amongst advertisements for upscale escorts, posts for 'some play' and those brothels where making sugar daddies get off by the minute is a way of life. And whilst most are being brought in with wads of green, there are some who are willingly stepping into the ambit of your husband's 'extra-marital space' by a choice. Your husbands have sought them out too, at bars and business meetings and they have complied. No, they aren't homewreckers but their minds have miscalculated the risks involved. They have their own hazards to deal with and they aren't any less severe than the infidelity you are finding out about, now. They aren't in it for the money but they don't get any emotional intimacy either. They are usually left with no leg to stand on and their feelings don't seem to matter. Your husband gets 'home' to you while they are left, crippled to even shed tears because nobody would kiss them away. The plight of these women is worse because they are being treated like unfeeling f**k-machines by men who only care about the actual 'f**k.'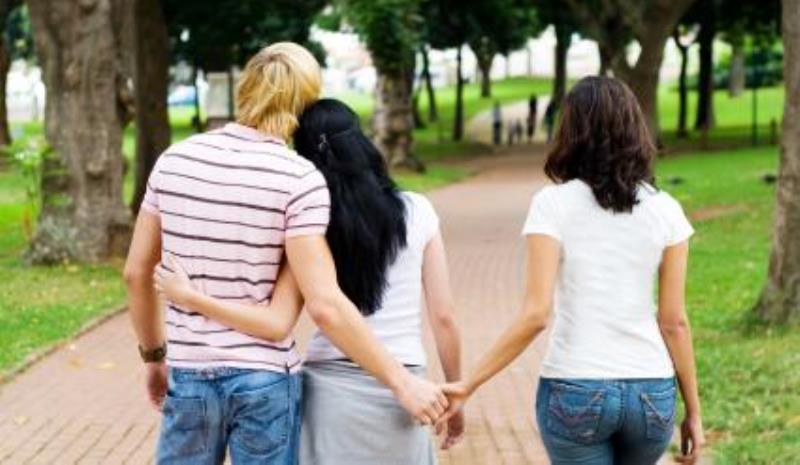 Wives, shocking revelation much??
Hold your breath coz there are some more terrible truths you must gulp down along with that lump that seems to be fighting to force its way down your throat right now. Here are the top ten truths your husband's mistress wants you to know:
1. Biology defeats monogamy, for most men
He shall definitely build a nest and settle down with who he deems the best candidate for a wife, life companion, and mother to his kids but he will seek out the fun, vivacious, overtly sexual mistress for 'some on the side.'
---
Suggested read: Here are 10 easy ways to keep the romance alive after childbirth
---
2. Your marriage has become an asexual friendship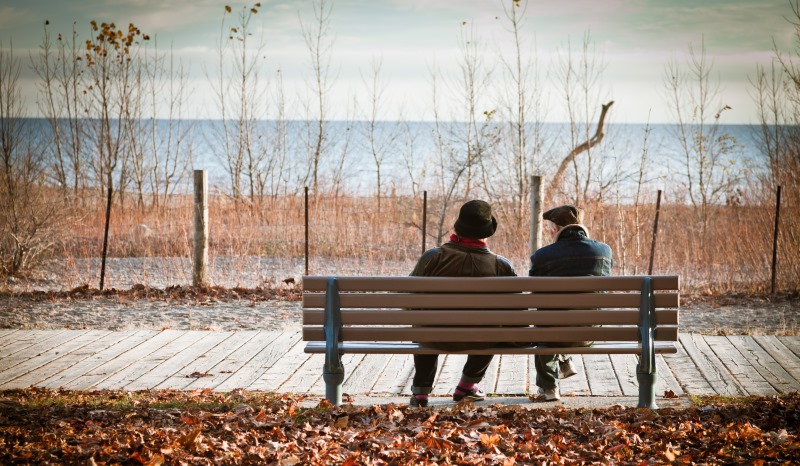 Image source: Google, copyright-free image under Creative Commons License
He would much rather bang the brains out of a mistress who'd moan for him, blow for him or even be a submissive to him than engage in routine missionary with you, in a quiet way so as not to wake the kids in the next room. The frustration at your loss of interest in physical intimacy and what it used to be like is then directed to rock the boat with a willing and participating mistress.
3. This arrangement fuels his Madonna-prostitute complex
The mother to his kids cannot be the prostitute he wants in bed. His desire is for an insatiable wanton who'd bring the passion of those hot and heavy early days into the bedroom in trebled, perhaps quadrupled doses. And let's be honest, you are not 'her' but his mistress definitely is.
4. He gets 'things' he does not and cannot get from you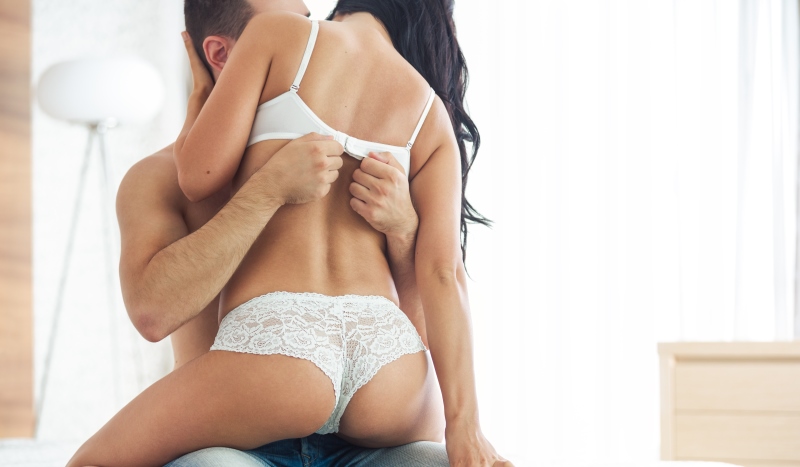 Image source: Shutterstock
The experimentation has been out the window for far too long now. And he isn't bothered very much. Because he is asking his side chick for sexual favors that he is too chicken/disinterested/uncomfortable to ask you for. She entertains his hunger for oral, rough-ies, quickies, orgies, threesomes, role-play, and even BDSM!!
---
Suggested read: 10 titillating movies to get you in the mood for love
---
5. He wants to have his cake and eat it too
You can blame the patriarchal order for this one. He loves you because he'd choose 'you' every day after he is done with his mistress. But he is also the 'alpha male' who is by virtue of his anatomy, 'entitled' to the pleasures his heart so desires. He, therefore, plays around and more often than not gets away with it.
6. He gets off on the thrill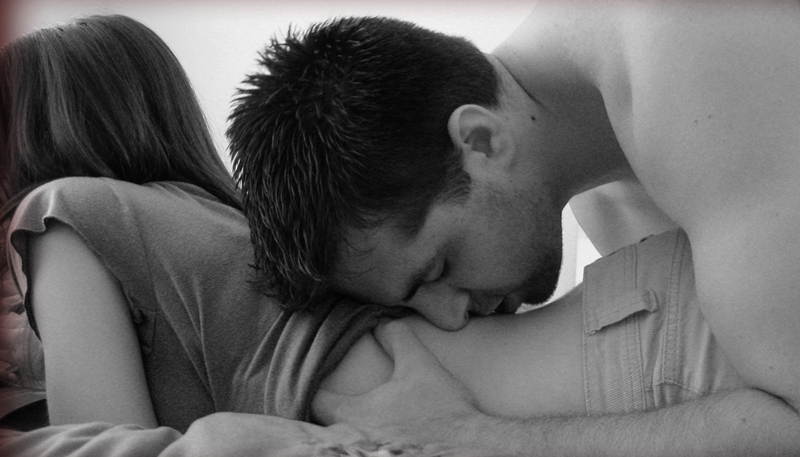 Image source: Google, copyright-free image under Creative Commons License
The risk involved in the 'affair' makes his member feel a tad bit extra cocky. Flirting with disaster, pushing the limits of his previous exploit, and playing with some ticking risk-bombs give him an adrenaline boost like no other dope. This thrill makes the whole affair even more exciting for him.
7. He will never be the same again
He will return to you each night and he will tell you he loves you but it will not be the same. The mistress may well be left 'alone' at the end of the tryst when the 'thrill' and 'passion' ebb, but your 'husband' will never completely be 'your' husband again.
---
Suggested read: Setting boundaries in an addictive relationship
---
8. He is channeling his id's call for pleasures in excess in this direction
If gambling, drug addiction or alcoholism are a part of his history, he may be channeling his id's call for seeking excessive pleasures in the mistress' direction. This might be as addictive for him and may induce codependency.
9. He gets to be in control
Image source: Youtube
By supporting his mistress (howsoever much), he gets to play the savior. The 'no strings attached' arrangement for physical intimacy works out well for him. He finds it symbiotic as it overturns any unequal power dynamic that may be at 'play' at home with you and gets to live his 'power-play' fantasy with the 'playing' he is paying for.
10. 'Less investment, more return' keeps him coming back
Whether he is doling out cash for this arrangement or the mistress is seeing him for pure fun, he is engaged in an hourly temp job that gives him a satisfaction that the benefits-loaded, well-insured full-time job at home does not. The mistress is his fantasy fulfillment and/or emotional support when you are slacking on those. As such, he keeps returning for more until of course, you threaten to fire him!!
---
Suggested read: Signs that your husband wants to make love with you tonight
---
Each of the above truths translate into a maxim you can use to prevent your man from straying. Here they are:
1. Keep yourself healthy and sexy for him. If a home-cooked meal can satiate his hunger, he would not be looking for an all-you-can-eat buffet outside.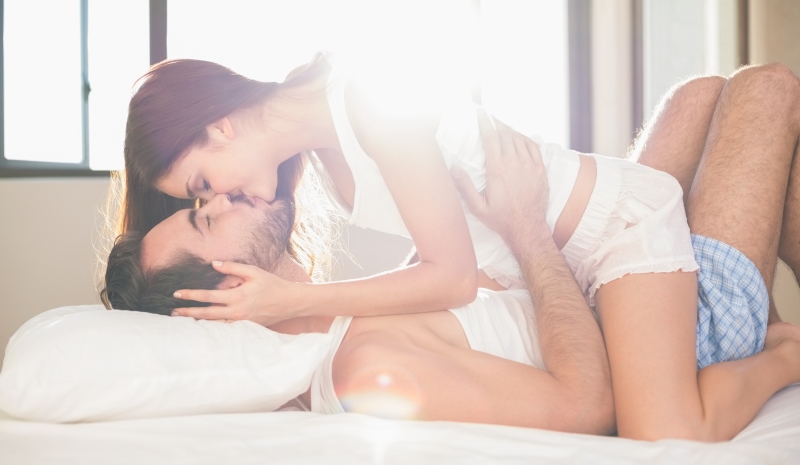 Image source: Shutterstock
2. Do not let the passion ebb. Work, children, and family responsibilities will be ever-present. Advancing them as excuses for physical intimacy to fall on the wayside is to invite infidelity for a hide-and-seek game.
---
Suggested read: Telltale signs that your husband is not interested in you anymore
---
3. Be both Madonna and his prostitute to him. Prove it consistently and often. Add surprises too. He will dig it.
4. Keep challenging yourself in the bedroom. Experiment often and experiment enough. Be willing to outdo the 'routine,' even if it means stripping for him whilst he stuffs ten dollar bills into your G-string.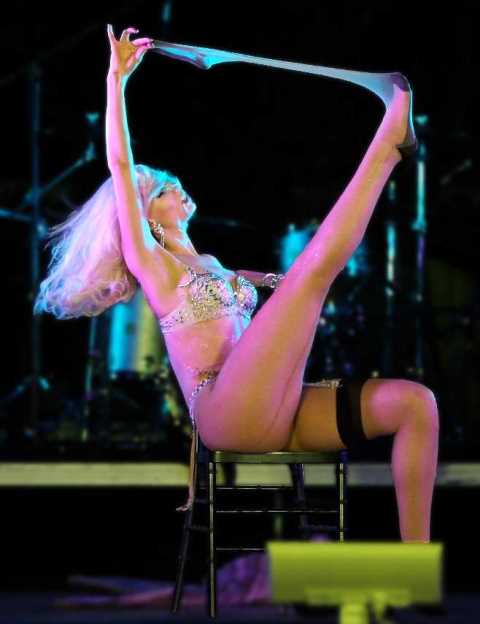 Image source: Google, copyright-free image under Creative Commons License
5. Spice up your love life. Get away with him somewhere and play a game – the game of roles. Be the stranger who seduces him for a raunchy night of ravishing romps. And he shall never be a rover!!
6. If you do 5, the thrill will come on its own and maybe he will too!! (all puns intentional) 😉
7. Does not apply.
---
Suggested read: Here's how to set boundaries in a codependent relationship
---
8. Use 'love' to exhort him to be a better person. Use professional help for him to get rid of his addiction/dependency.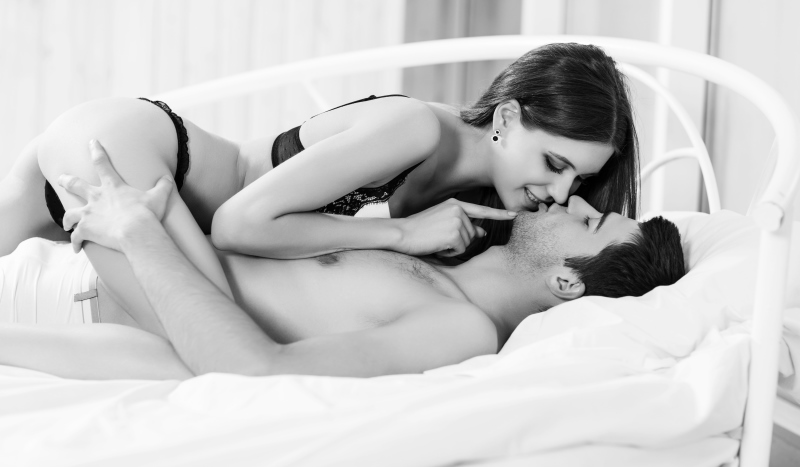 Image source: Shutterstock
9. Do not deploy a unilateral power flow at home. Know that the man of the house needs to feel 'in power' as much as he makes you feel like the center of the household. Even out the power dynamic. Balance is key. And yes, in the bedroom too. After all, handing him the reins will be as much fun as you as taking charge – coz either way it will be sizzling lovemaking filling your insides!
10. If you take all the lessons in here seriously, he will only 'come' to you. In you, too!
---
Suggested read: 5 simple tips to save your relationship from taking a nosedive
---
At the end of the day, you are still the 'main wanton' in his life whose five-second call is enough for him to cancel on the proposed meeting with the mistress. You are the home he has built and the home he shall inevitably return to. The mistress is only a hobby he forgets as easily as the fact that no matter the price tag (actual or otherwise), they aren't unfeeling f**k machines. And while that certainly is unsettling, a woman should not be made into a 'mistress' at all.
So, go ahead and avert the possibility. Coz you are a woman too!
Featured image source: Google, copyright-free image under Creative Commons License
Summary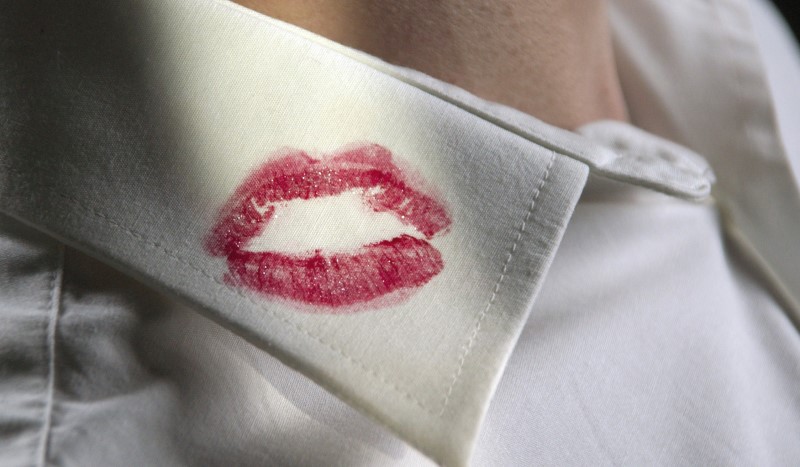 Article Name
10 terrible truths your husband's mistress wants you to know
Author
Description
If your husband is straying, you are partially to blame. Here are 10 truths your husband's mistress wants you to know.