When it comes to timeless trends, block heels have zero competition. So, without further ado, let's dive deep into the trendiest picks that NLT guarantees shall add life to any outfit.
Bring the block heels on:
1. The magic of length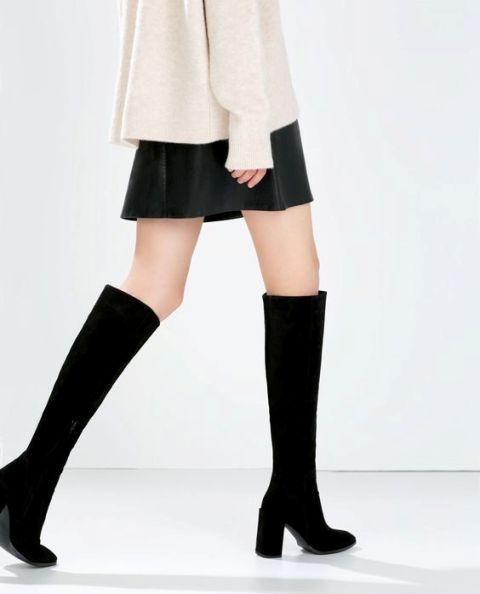 Image source: Pinterest
Summer's set in and it's about time to bring out those short-short skirts and hot pants out of the closet. These knee-length block heels shall notch up the oomph quotient by leaps and bounds- and the temperature shall be soaring like never before!
2. The evergreen fashion of animal prints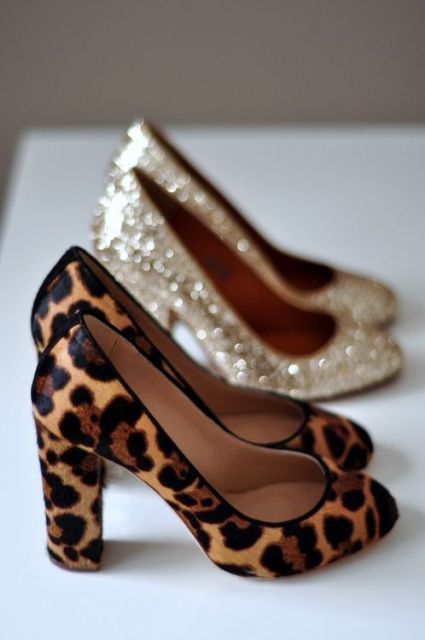 Image source: Pinterest
Animals prints have been a huge fad since a long time and they are just not ready to go off the fashion charts. Sexy and wild in the appeal, block heels like these are just what you need to perfect your look for the parties and outshine all others.
3. The classic leather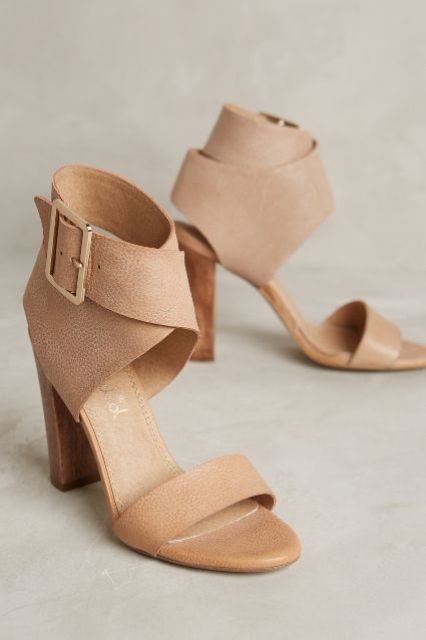 Image source: Pinterest
Talking about the trends that are stubborn enough to stay put in your wardrobes forever (and also because you will wear'em over and over), leather block heels are the ones that are beyond perfect for both classy casual and awesome party looks. Smoking hot with their timeless perfection, they are a must have for you.
4. Feminine elegance on heels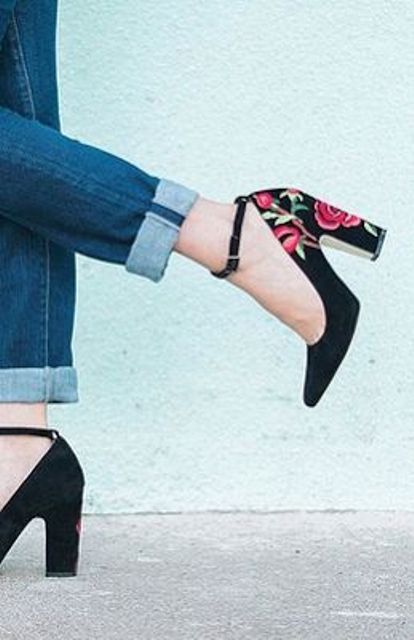 Image source: Pinterest
Graceful and unforgettable in impact, heels like these promise to bring your sweet female side out to play. They fight off any discomfort from standing for long hours and keep you comfy and matchlessly irresistible!
5. The awesome heels with a metallic touch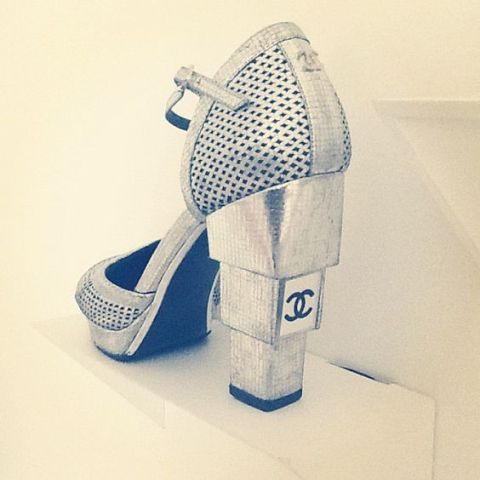 Image source: Pinterest
These are the heels you can win and rule the world with. The great metallic finish and crazy cool design make them a perfect choice for a bash and all other special celebrations calling out to let your hair down. You can steal any show with footwear as great as these.
---
Suggested read: Top 16 shoes spotted on the runway in 2015
---
6. Walk on shining crystals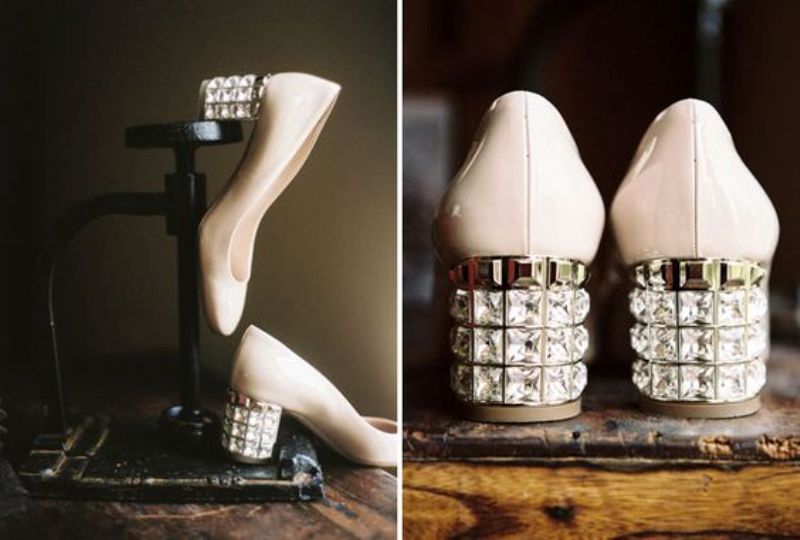 Image source: Pinterest
Just the heels that can make all the hearts bow down to you, you simply just can't resist these! Perfected with the magic of keeping you comfortable, they lock in the fairy-tale magic and chip in a sophisticated design to make you stand out with an elegant impact.
7. Bright palette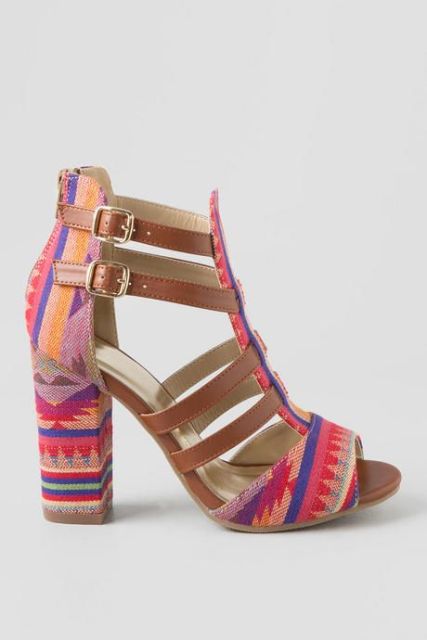 Image source: Pinterest
Peppy, chirpy and packed with 100% girly goodness, these are the block heels that can brighten up your day like no other. The flawless design and the bright hues shape them just right to go with the many cute outfits you own.
8. The classic white
Image source: Pinterest
Any woman wardrobe is incomplete without a fine pair of heels that are a go-to option. Pure-white block heels like these offer you just that along with a style, comfort, and matchless confidence that serves as the perfect recipe to ace all your looks from the everyday awesome to the pretty professional. (Go get these now!)
9. Something different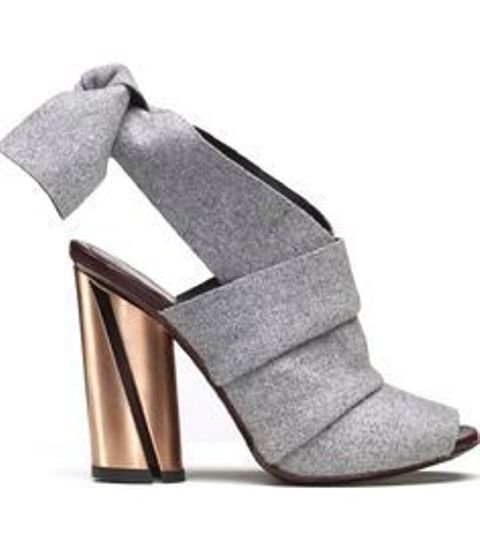 Image source: Pinterest
What's a fashion footwear collection without something a little edgy? With the smoky grace of grey and the unique functional design, these heels are sure to become your all-time favorites in no time. Efficient in keeping you stylishly comfortable, these greatly reliable for a long-long day block heels are both cool and all-occasion perfect at the same time!
10. The barely there sexy!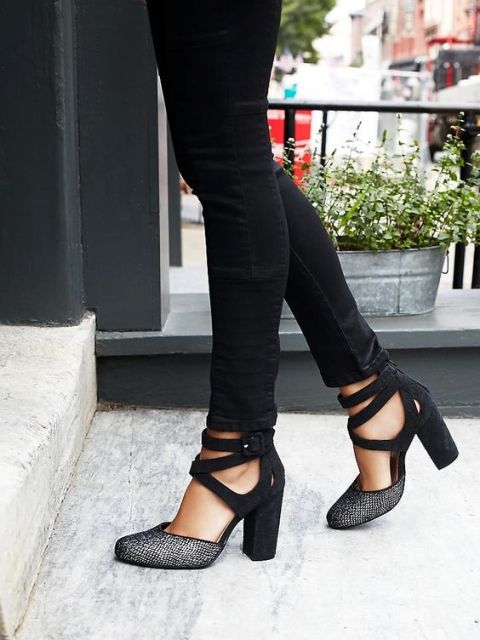 Image source: Pinterest
Just the right pair for your hot outfits to add sizzle to the party with, these sleek block heels give you the beyond-perfect combination of tempting style and all the comfort and confident balance you need to get ready for the awaiting volley of shots.
Now I guess you're biting your nails trying to decide which one to get first, aren't you? Great! (That's the thing I was planning for in the first place, cheers!)
Featured image source: shushushops
Summary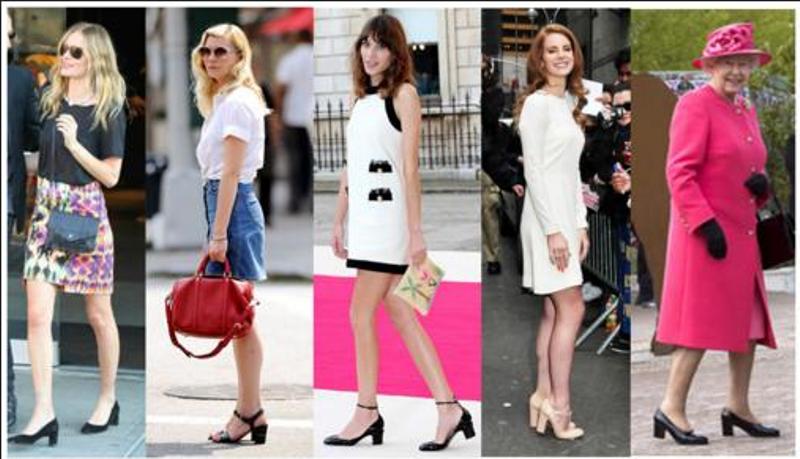 Article Name
10 Sexy Block Heels That Will Add Life To Any Outfit
Author
Description
Block the space in your wardrobe with these block heels NOW!