Spring time is here and it is time to put away those heavy fur boots and willies and UGGs, and to bring out the strappy sandals that you had so resentfully had to put away to protect your feet from getting frostbite.
Here are 10 spring shoes that will ensure that your feet, too, celebrate the spirit of spring, without burning a hole in your pocket:
1. Beaded rhinestone sandals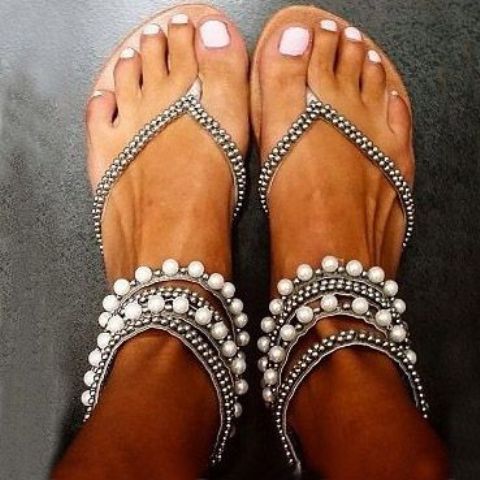 Image source: Pinterest
This beaded beauty looks like something a famous celebrity would wear to a famous music festival, if you know what I mean. However, you can get a pair of these beautiful rhinestone sandals for yourself, and up your street style game by a million points.
Get it here
---
Suggested read: The 10 must-have shoes in every girl's closet
---
2. Spring floral flats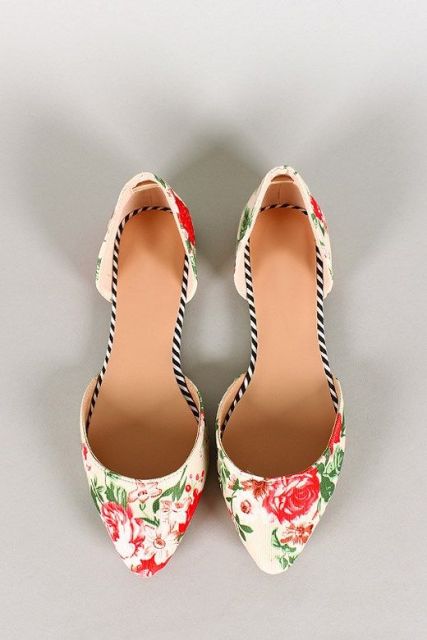 Image source: Pinterest
If you are celebrating spring, then you can't help but add flowers to your shoes, and what better way to do it rather than by adding adorable spring florals to your flats, such as in this one, which can go with pretty much every single outfit.
Get it here
3. Strappy mint sandals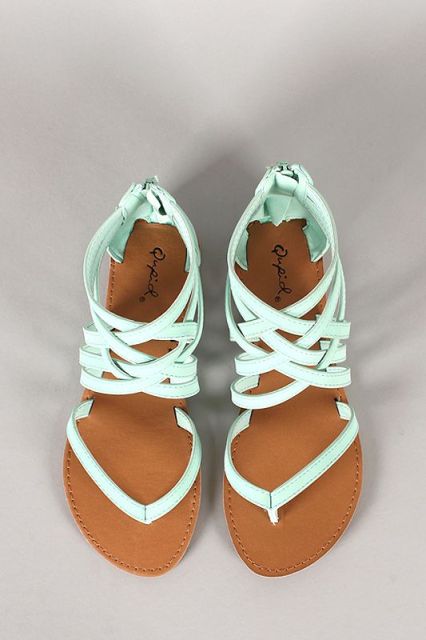 Image source: Pinterest
This is another pair of sandals in cool mint which is bound to look fabulous with all your outfits. The shoes are unique because they are on the verge of becoming gladiators, but because of their bunched up form, they add a lot of extra charm to your sandals.
Get it here
4. Buckled red 3.5 inch heels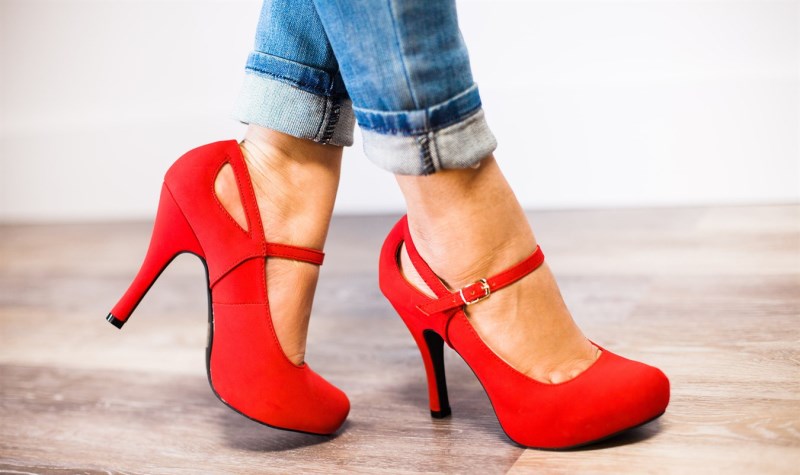 Image source: Pinterest
These shoes look like they would be a misfit in any other season other than spring. When you wear them, they look like the cutest pair of red heels with a comfortable heel size of 3.5 inches and an adjustable strap for extra comfort, and then you have the most gorgeous floral sole detail.
Get it here
5. Rain forest print wedges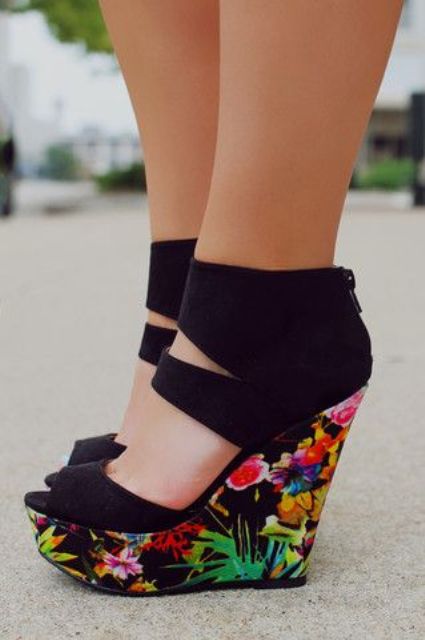 Image source: Pinterest
Honestly though, where are you going to get heels this pretty for this cheap? With sexy velveteen straps topping the extra floral rain forest style wedges, these shoes are deserve to belong to your collection.
Get it here
6. Full black high suede pumps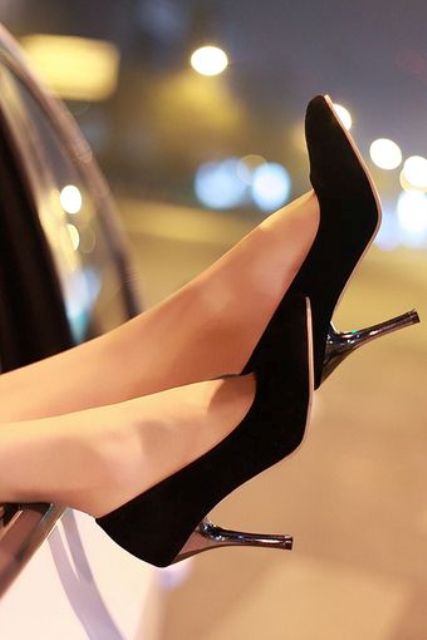 Image source: Pinterest
Spring is the time when you can dress your feet sexy, without worrying about feeling too hot or too cold or looking too over-the-top. For that pose, you can check out these black suede pumps, with a metallic finish on the heels, which make it an absolutely stunning buy.
Get it here
7. Custom made Nike running shoes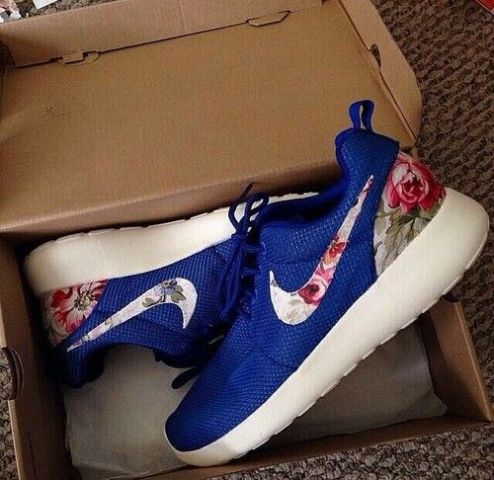 Image source: Pinterest
Spring is also the time when you put on your running shoes and finally get rid of the lethargy that had prevented you from running throughout the cold season, so why not invest in a pair of appropriate running shoes, perfect for spring? Bonus: they come in a variety of sexy colors as well.
Get it here
8. What's spring without a little glitter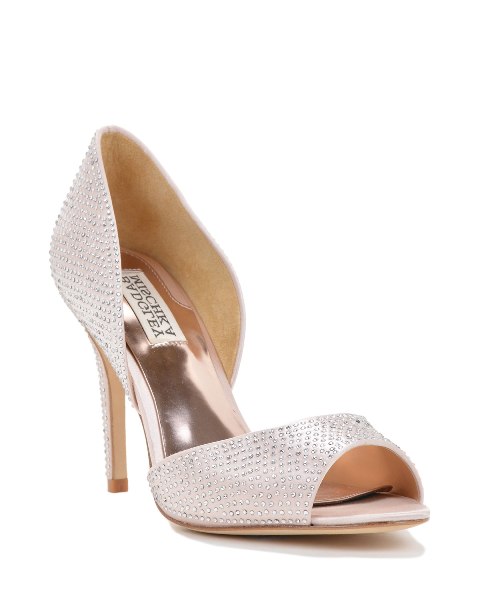 Image source: Pinterest
Spring is definitely incomplete without a little bit of glitter thrown into your outfit, especially if you think flowers are too obvious a choice for your footwear. Although these stunning shoes with studded crystals are a little bit on the steep side, they are every bit worth your money.
Get it here
9. Coral and navy ballerina flats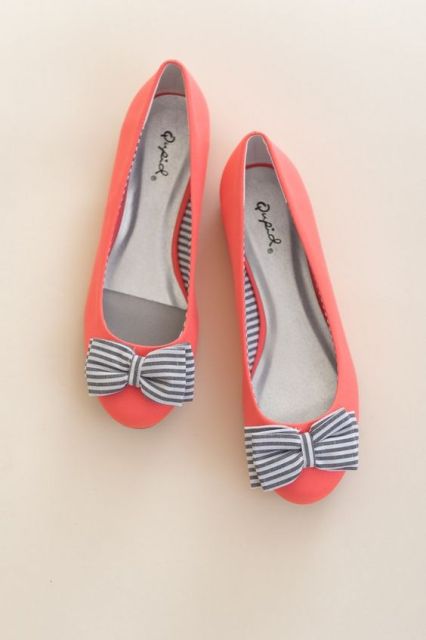 Image source: Pinterest
No shoe could be more perfect for your spring outings, than this beautiful pair of ballerina flats in fun coral and adorable navy stripes on the soles and the bow detail.
Get it here
---
Suggested read: Top 16 shoes spotted on the runway in 2015
---
10. Dainty floral pumps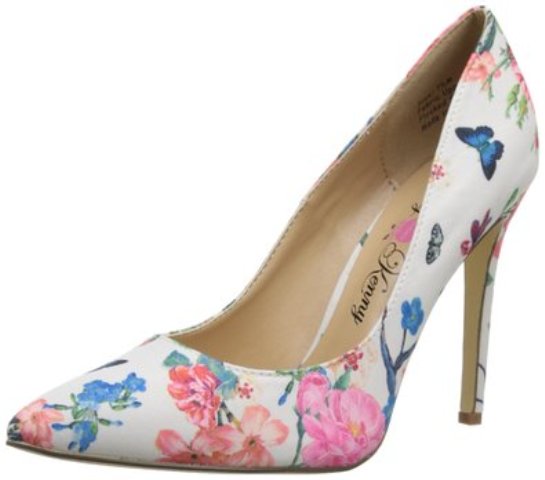 Image source: Pinterest
No matter what you say, you can't deny that florals look awesome during spring and summer months. These dainty little white pumps with floral motifs are perfect for the season.
Get it here
Which of these spring shoes are you coveting?
Featured image source: toovia
Summary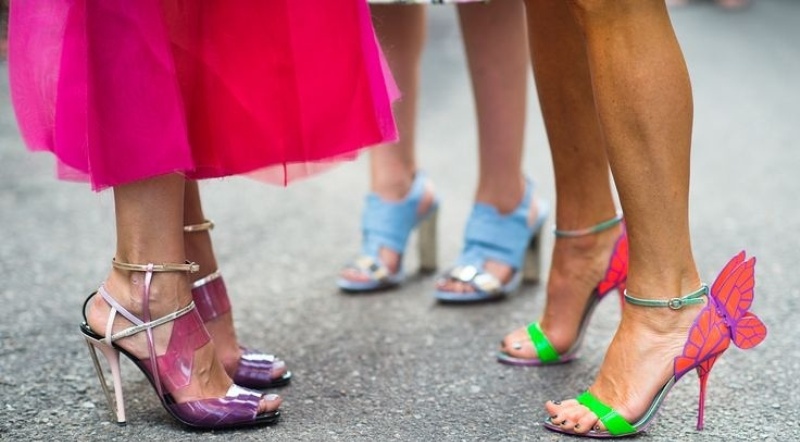 Article Name
10 Spring Shoes So Cheap They Will Put A Spring In Your Step
Author
Description
Because spring shoes are meant to put a spring in your steppity-step! ;)