Plaids are usually associated with more sober seasons like winter and especially fall. However, we are all about breaking the rules of fashion and creating new ones, which is why we have compiled for you 10 stunning ways in which you can sport plaid outfits, even in the sunny season. The trick is not to limit plaid to your clothes only, but to make full use of your accessories to sport this style.
1. Street style pro in a plaid midi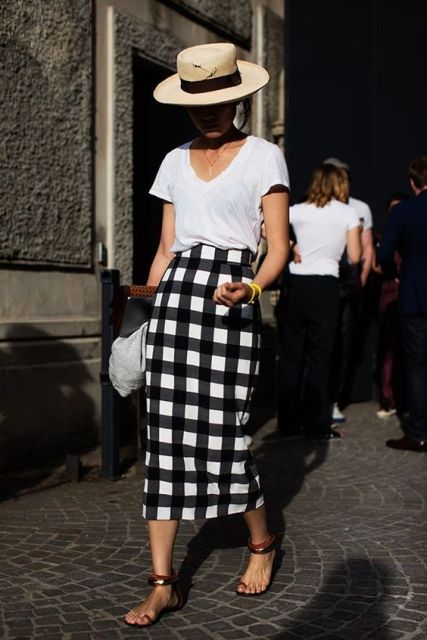 Image source: Pinterest
Even though plaid shirts are eternally a fashion favorite, you can boost your street style game by wearing plaid in the form of a fitted midi skirt in monochrome checkers to make you look like a celeb with a sunhat.
2. Scarf it up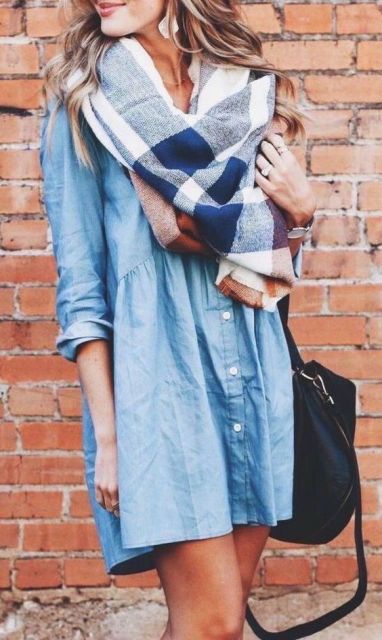 Image source: Pinterest
Another cool way in which you can sport plaids in summer is by wearing a plaid scarf with a simple sundress or a shift dress, which will accessorize your outfit beautifully, and let you sport plaid at the same time.
3. Plaid sun dress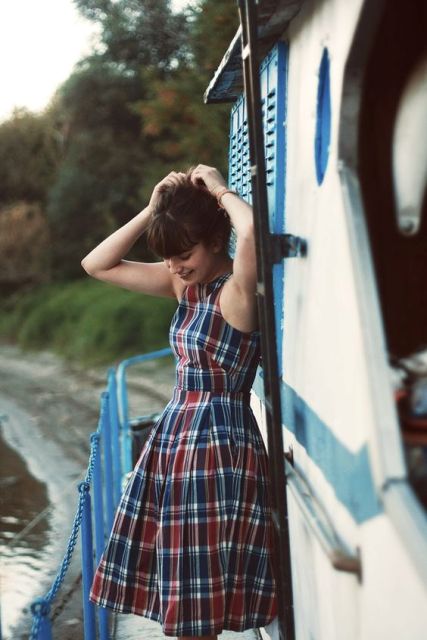 Image source: Pinterest
Plaid dresses are highly underrated, which is why you should take advantage of the summer season to create a plaid dress, which not only looks super cute on all body types, but this A-line creation also doesn't require to go for added accessorizing.
4. Your quintessential summer suit in plaid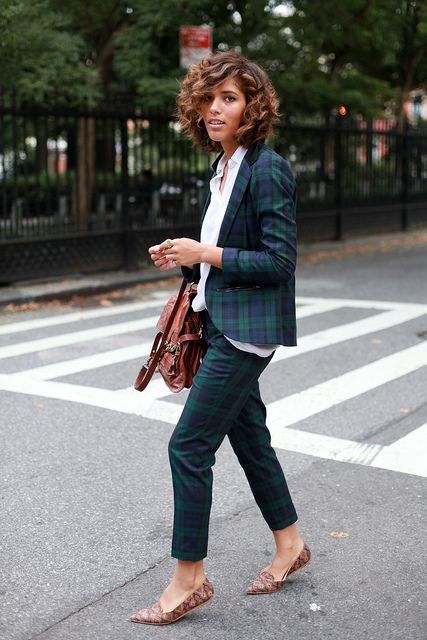 Image source: Pinterest
Admittedly, wearing a suit as part of your formals is a badass fashion choice in itself. When you choose to get your summer suit done in plaid and ditch the plain old boring linen, yourself a look worthy of a fashion icon.
5. Denim and plaid formals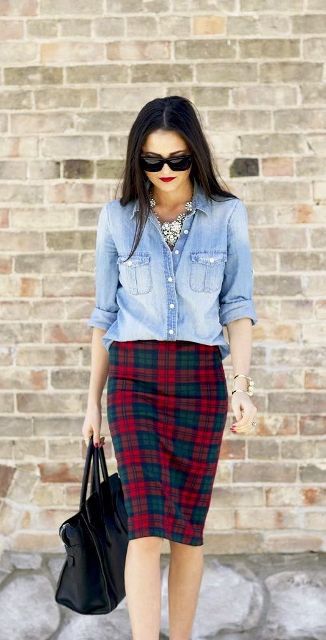 Image source: Pinterest
When you think of formals, denim and plaids are the last kinds of fabrics on your mind. However, in order to stand out, you have to think out of the box, which makes this formal outfit a complete winner in terms of style and uniqueness.
---
Suggested read: 15 stunning looks from Cannes 2016 that took our breath away
---
6. Plaid on plaid summer style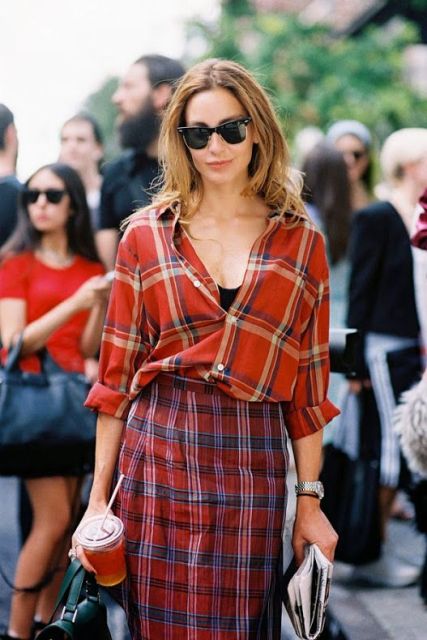 Image source: Pinterest
If you are fond of plaid (which I am sure you are otherwise you wouldn't be reading this) then why don't go all out with your style statement, by pairing a plaid midi pencil skirt with a casual plaid button down, to create a look worthy of fashion week street style.
7. Crop tops and plaid wrap-around skirt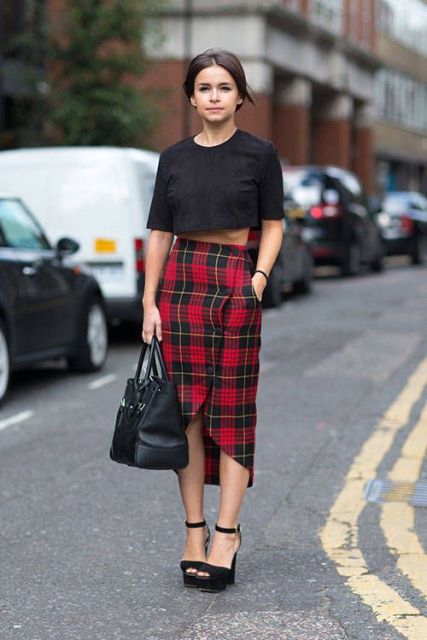 Image source: Pinterest
Crop tops are making a major comeback on the fashion scene, so there is no reason why you shouldn't pair your favourite crop top with a wrap-around plaid skirt, which is a stunning, yet unique look.
8. Plaid shoes for legit, all occasions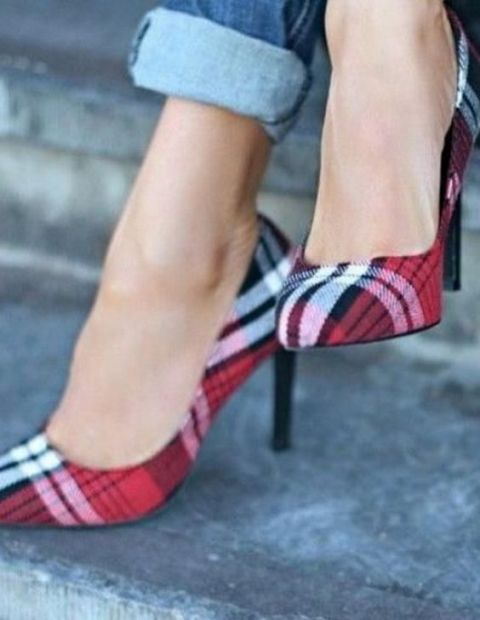 Image source: Pinterest
Like I said, you do not have to restrict plaid to your clothes only in order to showcase your love for it. One cool way of sporting plaid on your person during summer is by getting a pair of pretty stilettos like these, which will pretty much go with all your wardrobe choices.
9. Plaid peplum top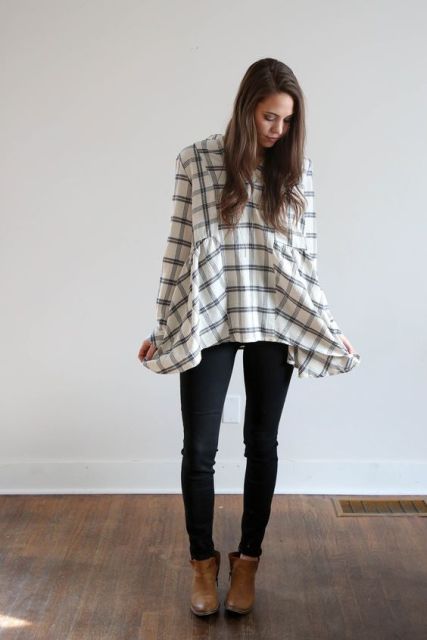 Image source: Pinterest
If you are not willing to sport the plain plaid shirt and get the lumberjack look, you can introduce a more feminine touch with a peplum top with asymmetrical stitches in plaid and wear them with a pair of simple leggings.
10. Plaid bags for your essentials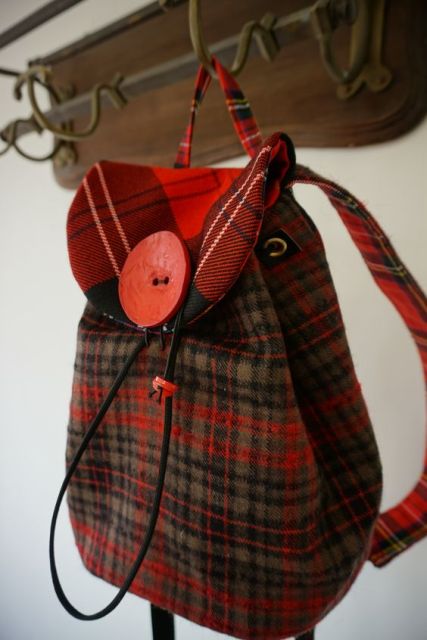 Image source: Pinterest
We've already covered how you can sport plaid by wearing shoes with a plaid print on it. However, you can take things to the next level this summer by sporting plaid bags, which come in all shapes, sizes and patterns. This cute little back pack is perfect for a casual summer's day out.
The trick to wearing plaid outfits this summer, is by making bold fashion choices and not being afraid of showcasing your love for this ever-popular trend.
Summary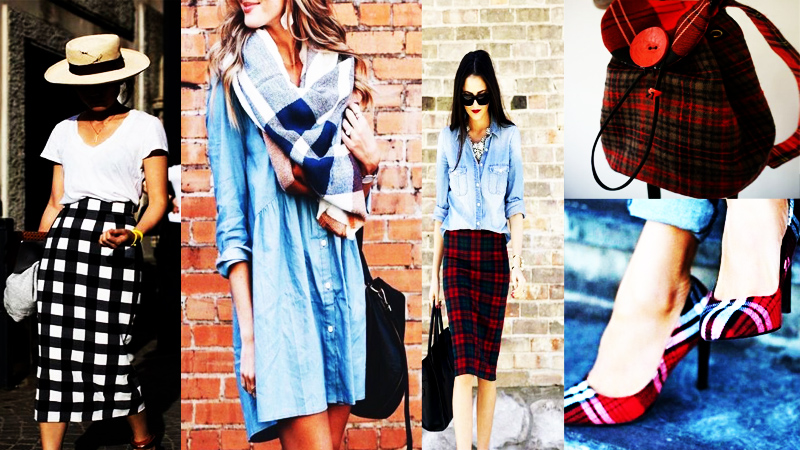 Article Name
10 Stunning Ways In Which You Can Rock Plaid Outfits This Summer
Author
Description
Plaid outfits are more wintery but since winter's taking too long to come, let's break a few fashion rules! What can a girl do? ;)