There's something about red lips that makes it the perfect pout every makeup junkie wants to master. While most people will tell you that there's a particular shade of red that's suitable for your skin and the other shades just won't cut it for you, I don't believe that! If there's one thing I know about makeup, it's this – makeup has no rules and you have the freedom to do it whatever way you want!
Having said that, not many women know how to wear red lipstick. It's not as simple as putting on a red lipstick at the last minute and then taking off for the night. Red lips usually call for a lot of preparation unlike other lighter shades, which makes it kind of time consuming, but one look at the final look, and you'll know it was totally worth the effort.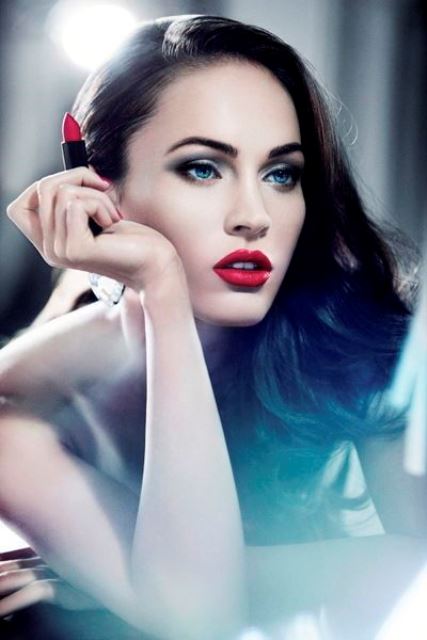 Image source: Pinterest
Red lipsticks can take your ensemble from basic to oh-so-chic in just the amount of time it takes for you to put it on. Red lips work with any outfit in any season. As long as you feel comfortable, wear any shade of lipstick you please. You dress up for yourself and you don't owe an explanation to anybody, girls!
---
Suggested read: How to choose the right lipstick for your skin tone
---
How to wear red lipstick
You decide your identity, not your neighbor or that aunt of yours who's a master at giving unsolicited advice. A lot can go wrong when you're trying to wear a red lip though. So once you're sure you want to go for a red lipstick with the outfit of your choice, here are some steps to follow to ensure you look your best.
1. Know which color works for you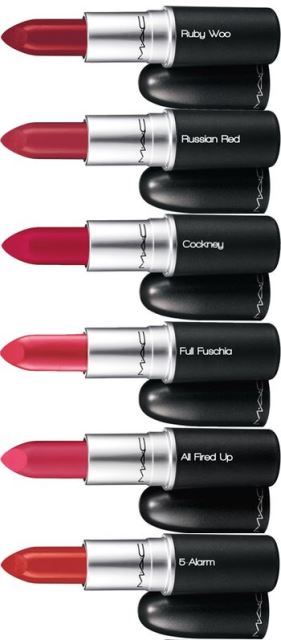 Image source: Pinterest
Red lipsticks are available in a wide variety of shades, from orange reds to pink reds to red with hues of blue in it. When you go lipstick shopping, try these out on the back of your hand and see if you like the idea of this color on your lips. Deep reds have blue hues in them, perfect for a bold pout, and orange reds are fun as well. Plus, you can always wear a red lipstick in different ways. Apply less pressure for a more natural look, put some color only on the center part of your lips and smudge with your fingers towards the corners to make it more daytime appropriate, or wear it dark and edgy. The choice is yours!
2. Exfoliate your lips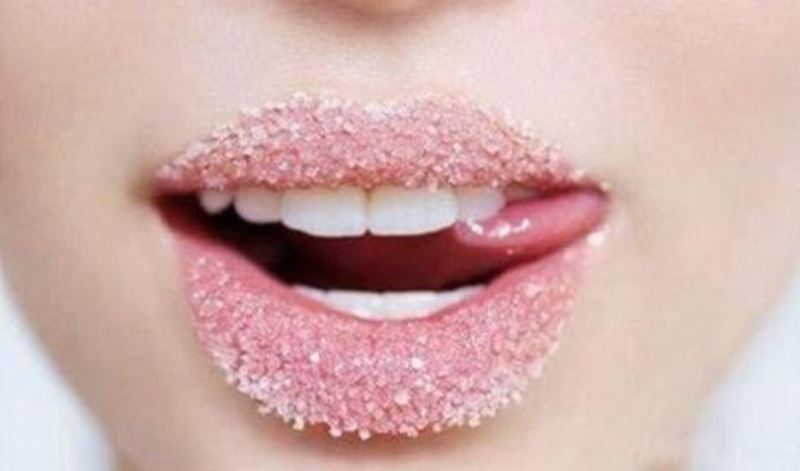 Image source: Pinterest
Nothing looks worse than red lips that are all dried out. With summer here, your lips need moisturizing just as much as the rest of your skin. Make a scrub at home if you don't own one already. Just add some sugar to a spoon of olive oil or honey, and you're good to go! Lightly rub it on your lips for a couple of minutes and wash it off. This removes all the dead skin from your lips, making them soft and supple.
3. Use a lip balm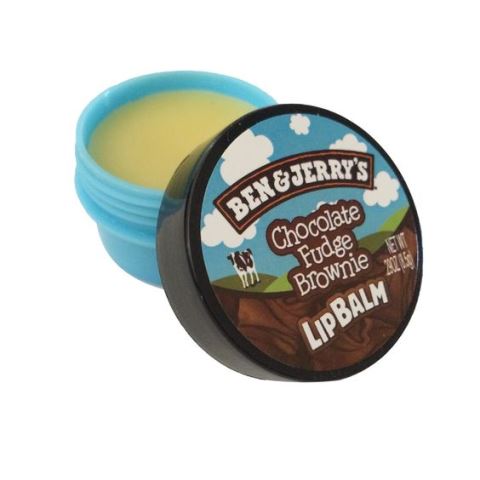 Image source: Pinterest
Once you exfoliate your lips, rub a natural lip balm like Vaseline on them. This step is very important to give your lips some necessary moisture. Put some lip balm on before you get to your makeup and remove the excess lip balm right before you apply your lip liner. This makes sure that the color is evenly applied on your lips, and removing excess lip balm makes your lipstick last way longer too.
4. Neutralize the redness on your face if you must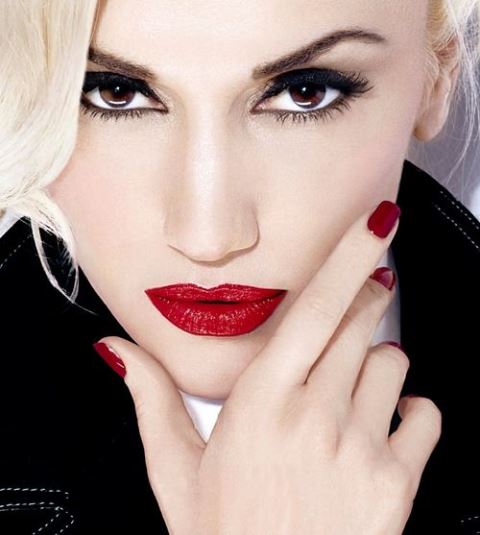 Image source: Pinterest
Red lipsticks tend to bring out the redness on your face, even if it's just in a few places. So you can choose to neutralize the redness with a concealer or a foundation. Mac's Studio Fix powder usually does it for me. It's a powder formula, which makes it perfect for the summer if you have oily skin like I do. Make sure you get a concealer that perfectly matches your skin tone as well. It's best to go to a store and ask them to suggest something that matches your skin tone instead of buying it online.
---
Suggested read: Amazing facts about your beloved lipstick
---
5. Use matte lipsticks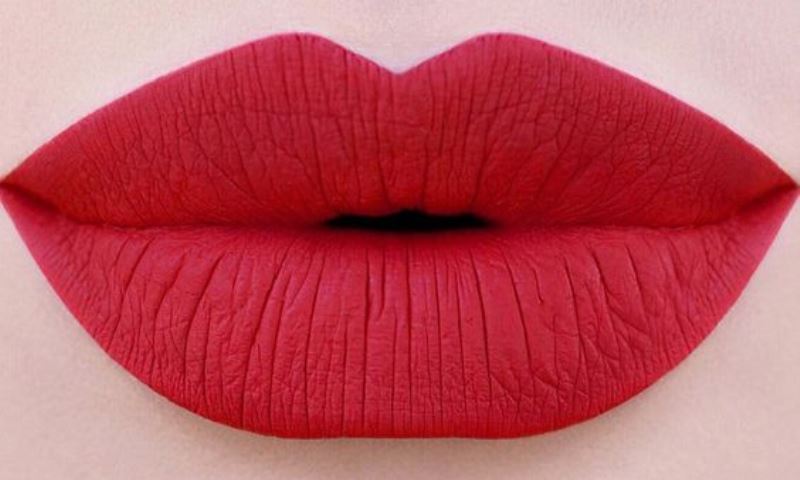 Image source: Pinterest
I love using matte lipsticks because I like how matte makeup looks on my face. Besides, I have very oily skin so there's always a risk of my lipstick bleeding. Matte formulas like Ruby Woo from Mac or liquid lipsticks work really well and they almost never bleed. What more can one want from a red lipstick?
6. Use concealer around your lips
Image source: Pinterest
This trick works wonders to make your pout stand out and also keeps your lipstick locked in place. Use some concealer around your lips and make sure to merge it with the rest of your makeup so it doesn't stand out weirdly. Pay special attention to the center of your lips. Don't forget the bottom center and the top 'v' of your lip. This will make your lips pop when done right!
7. Use a lip liner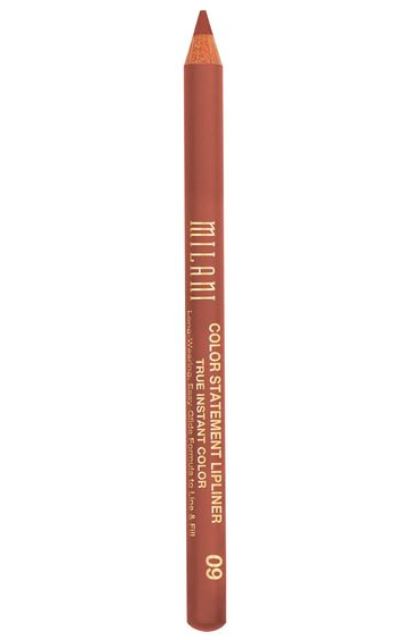 Image source: Pinterest
Ladies, you have no idea how much of a difference this one product can make for your red pout. Don't underestimate the power of a lip liner. Line your lips with a nude lip liner because you might not have one in the same shade as that of your lipstick. Lip liners make your lipstick last way longer than they would otherwise, and also keep your lipstick from bleeding. Use the lip liner on your lip line and fill it in to make your lips smoother. You can fill your lips all the way in with the lip liner or just around the edges.
8. Apply your lipstick evenly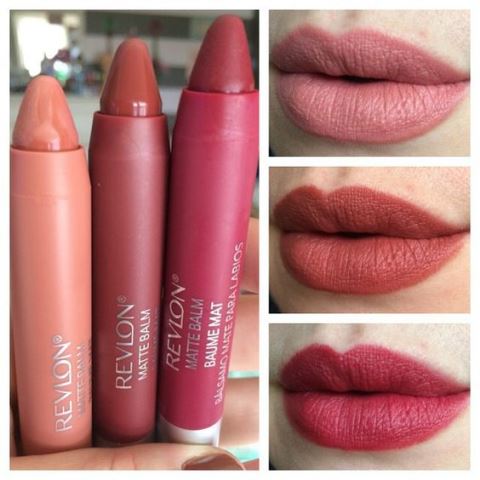 Image source: Pinterest
Start applying your lipstick evenly to your lips whether you're using a brush or the lipstick directly. Apply enough pressure to get the color right all over and be very careful around the edges. Use the pointed corner of your lipstick to go over the corners of your lips and use a wet wipe to clean the edges in case it goes outside the lines a bit.
9. Cover your lips with a tissue before applying the second coat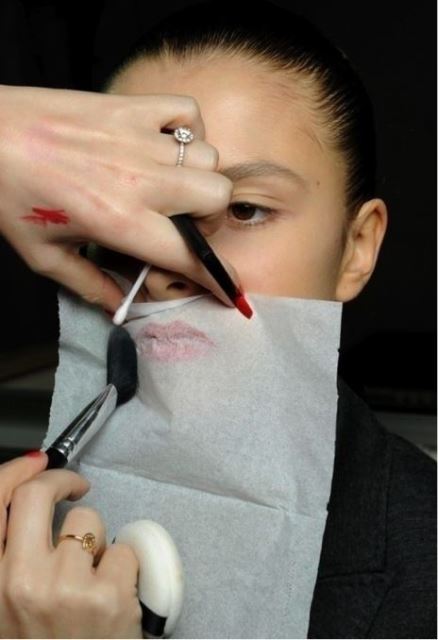 Image source: Pinterest
To make your lipstick last longer, dab a tissue paper lightly over your lips and then dab it between your lips to remove the excess from inside your lips so it doesn't touch your teeth. Now, go over your lips a second time with the red lipstick carefully and cover any spot that you previously missed. This makes your lipstick last way longer than it would otherwise. Make sure you smile while applying the second layer, because this will cover all the cracks in your lips while making sure that your lipstick is absolutely even.
Be careful when you're using liquid lipsticks because usually one coat is enough for most of them. Don't use too much, and go slow. Open the bottle and remove the excess product from the tip of the brush. Start from the center of your lip and go very slowly toward the corners. Also, keep in mind that some liquid lipsticks start looking grainy when you apply a second coat. So you might want to be careful with that. Be sure to not buy fake products because quite a few of them fall apart once they are on your lips.
---
Suggested read: How to effectively remove stubborn lipstick stains
---
10. Wear it with what you please and when you please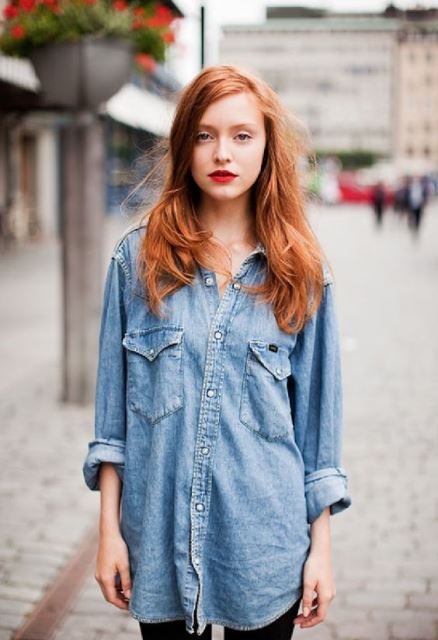 Image source: Pinterest
There's no fixed rule to what you should pair your red lips with. Keep your makeup minimal or do your eyes as well. If you like the way you look after going all out on your makeup, then do it! If you want to keep the rest of your makeup minimal, just apply some mascara to your eyes and thicken your eyebrows by combing them and you're all set in the makeup department.
I love pairing red lips with causal outfits and don't reserve them only for candle light dinners and parties. Now that you know how to wear red lipstick, just wear it when you please and you're ready to take on the world!
What makes you stand out in a red lipstick is your confidence and the way you carry yourself. What you wear is not important. Whether it's an LBD or crop top and shorts, red lipsticks look good with it all. No matter your skin tone, wear what you please and don't listen to anyone who puts you down!
Summary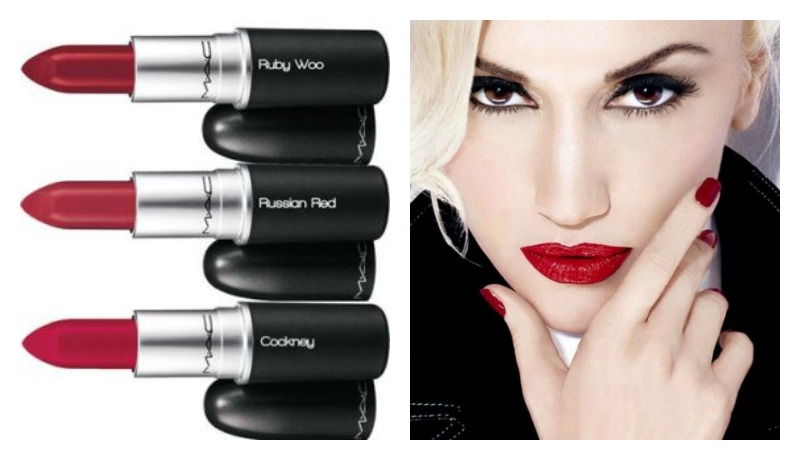 Article Name
10 Vital Tips On How To Wear Red Lipstick
Author
Description
So you love wearing lipstick, but don't know how to wear red lipstick? Don't worry, we've got you covered.