It is what gives the finishing touch to great makeup and it is also what saves the day for you when there's no time to do anything else. You might not understand even the M of makeup, but when it comes to days when you need that extra bit of glamor, you definitely have that one magical lip color that you turn to. The right one can bring the diva in you alive, while the wrong shade can be a disaster that you will want to forget. Additionally, it's not like we can buy ten shades at once, hoping at least one might work! These tiny little sticks of magic can be very expensive, you see.
So, how do you pick the right shade of lipstick? Have you ever walked into a store and seen the close to a million shades and felt hopeless? Well, almost everyone has been there and done that. But there are so many nice colors out there! It mostly depends on the color of your skin and also the undertone of the lipstick. But maybe you don't understand what goes well with your skin tone and what doesn't. So, how to choose the right lipstick? As overwhelming as that sounds, this is not all that difficult.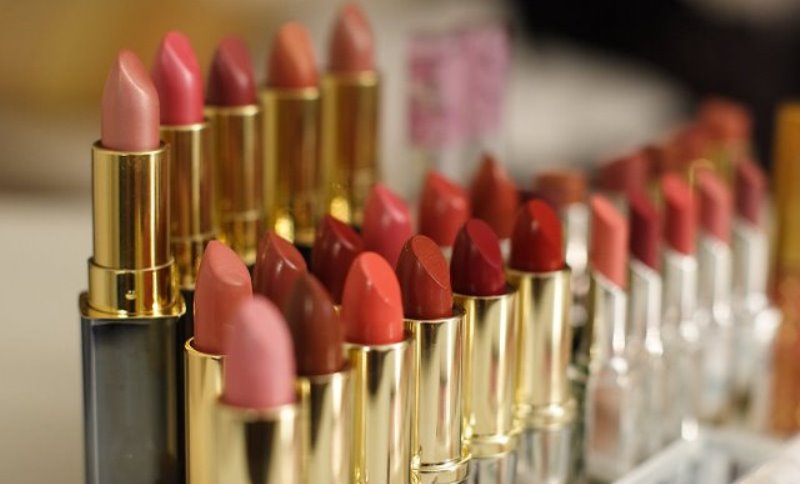 Image source: Google, copyright-free image under Creative Commons License
---
Suggested read: There is a perfect RED lipstick for your skin tone
---
First, get the basics right. You need to identify your skin's undertone before you jump to which shades will suit you. Everyone's skin has an undertone – warm or cool. If you've ever tried to edit a picture on your phone, you might have come across the option of making it warmer or cooler. You can thank the human skin for those effects! If you haven't figured it out already, a yellow undertone is warmer while a pink one is cooler. Take a close look at the veins on your inner wrist. If they're green, then you have a warmer undertone and if they're blue, then you have a cooler undertone. If you have both green and blue, then you're one of the lucky ones who are neutral – almost every color will suit you.
But knowing your undertone is not enough; you will pick your lipstick shades based on your skin tone as well. The basic skin tones are light, medium/olive, and dark skin types. Light skin types are generally pale and burn quite easily. The olive/medium types tan easily, while the dark type doesn't get sunburnt. In addition to the undertone and skin tone, the right shade also depends on your natural lip color.
For a light skin tone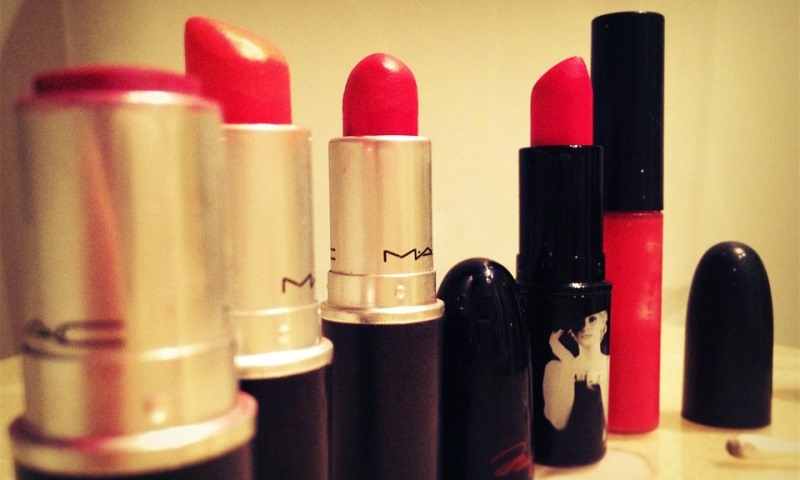 Image source: Pixabay, under Creative Commons License
The best thing about a fair skin tone is that the bold red and deep colors blend really well. It helps you play up your makeup and looks fantastic if done right. If you have a cool undertone, opt for deep plum red, berry, and wine reds and pinks with blue undertones. You will need to stay away from orange-reds, pale browns, hot pinks, and any other shade with yellow undertones because they will overpower your complexion. If you have a warm undertone, then the trick is to avoid lip shades with cooler undertones so that there's no clash. You'll look great in cappuccino, caramels, and browns with a hint of gold or bronze shimmer.
For a light olive skin tone
People with this skin tone generally tend to get away with the whole undertone thing because either might suit them. If you belong to this skin tone type, then I'd suggest that you go for deep reds, blue-reds, deep pinks, brownish reds, caramel, or medium and coffee browns to highlight your lips to the fullest. Just don't go for shades that are too bright and bold or too light, and you'll do just fine.
For an olive skin tone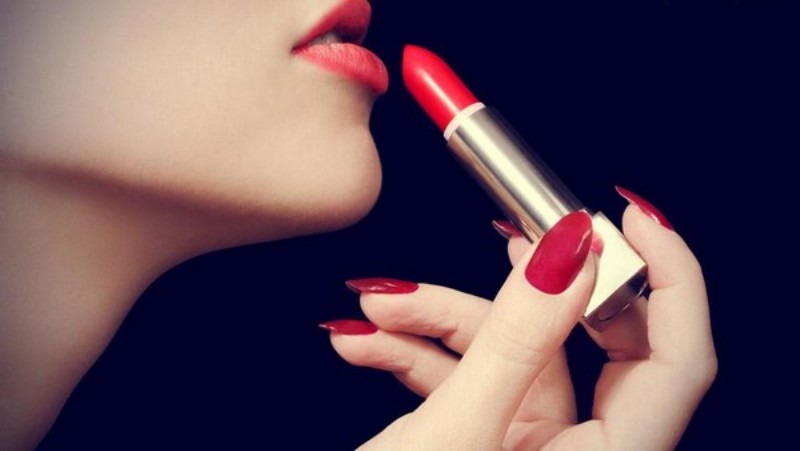 Image source: Google, copyright-free image under Creative Commons License
Unlike the lighter version of your skin tone, you need to stay away from mauves, pale pinks, orange-reds, and pink reds. Instead, opt for dark berry shades or deeper shades of brown and red, as these will complement your skin tone best.
---
Suggested read: How to make your lips look fuller – cheat codes for plump lips
---
For a medium/brown skin tone
Pastel shades, orange, and pinks that are too light or cool will spell disaster for you. Now that you know what you have to stay away from, here is what you can opt for – brown reds, berry pinks, rose, and medium plums with yellow undertones.
For a dark skin tone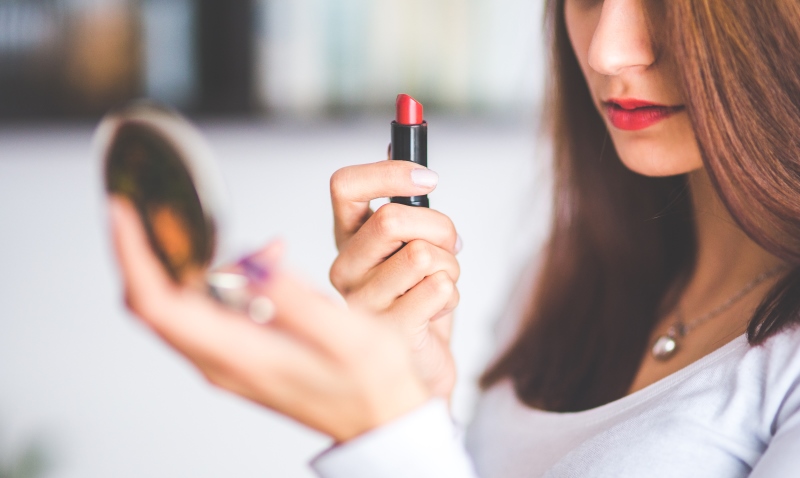 Image source: Google, copyright-free image under Creative Commons License
You need to keep away from the orange, pinks, and any pastel colors out there. Choose deeper shades instead. Deep plums, wine reds, raisin, coffee brown, deep rose, mahogany (reddish brown shades), and reds with blue undertones will all look great on you. Just remember, pastel colors are an absolute no-no.
Now that you know how to choose a lipstick color for your respective skin tone, there are certain other things that you need to keep in mind. The mentioned shades will obviously help you choose the right lip color for your skin tone, but at the end of the day it all boils down to trial and error. Some shades will suit you and some will not. The best way to test the compatibility of the shade is to use a cotton swab and swipe the shade onto your fingertips instead of your hand. This will give you a better idea of how the color will look on you. But this is only if the respective company does not have a tester lipstick that you can actually apply on your lips – that's the best way to be sure! If not, there are always cheaper brands available on the market. Pick the shade you want to test out and apply it for a few days. If you like it, then you can go ahead and buy the actual lipstick.
When you're thinking of how to choose the right lipstick, you also need to keep in mind your natural lip color; especially if you're opting for a light or nude palette. In fact, I'd suggest you use a nude color that is closer to your lip shade for your everyday use. You can keep the bright and deep colors for when you need to look your fabulous best. Just remember to pick a nude color that is about two shades darker than your actual lip color.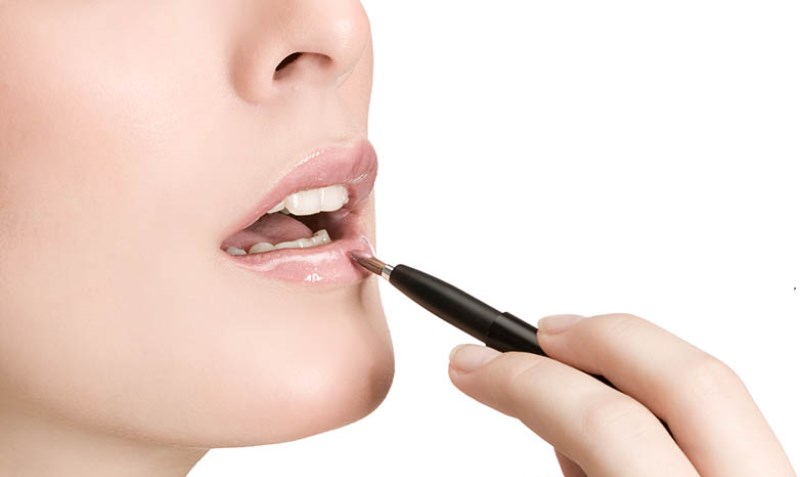 Image source: Google, copyright-free image under Creative Commons License
---
Suggested read: 10 amazingly easy tips to get pink, kissable lips
---
Also, avoid too much shimmer and shades that are based in blue or black colors. They'll age you instantly! Don't bother with a liner because honestly, you don't need it. If you want to make your lips look fuller, then go for lighter shades because the dark ones make them appear smaller. And, when you apply the lipstick, start at the center and just smudge it out toward the borders for a softer and finer finish. To make your lipstick last long longer, blot it! Apply the lipstick and blot on a tissue to create a base for the lip color. Then apply the second coat to create the shine and finish you want.
Apart from that, a regular lip care routine is a must. Make sure you exfoliate your lips at least once a week and use the balm regularly. And, drink lots of water of course, and you'll be good to go! How to choose the right lipstick comes with a set of dos and don'ts and is quite a task. But there are always exceptions to the rules. So, go ahead and try out as many colors as you want, because if you feel good about it, you'll look good too!
Featured image source: Pixabay, under Creative Commons License
Summary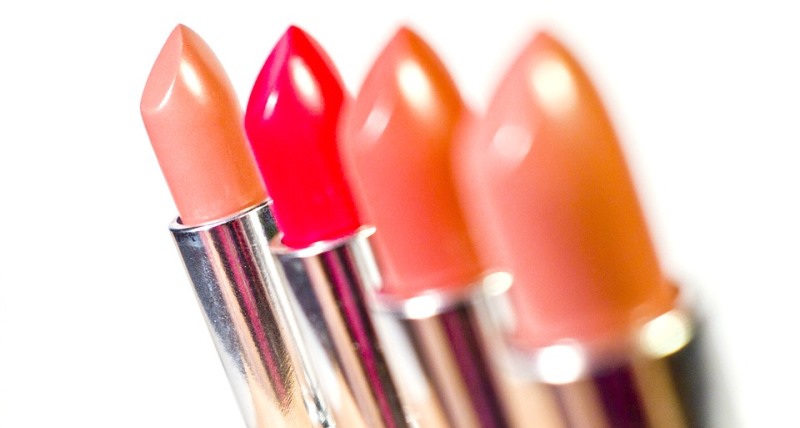 Article Name
How To Choose The Right Lipstick For Your Skin Tone
Author
Description
Berry red, Deep plum, Coral, Rose, Mauve and a million other shades of lip color. Here's how to choose the right lipstick for your skin tone.