Lining your lips like a pro is a major challenge for every makeup junkie. But once you master that your lip game will be, *wait for it* legendary! Yes, I am on a HIMYM roll, but let's focus on the lips, right now! A guide on how to line your lips is ESSENTIAL because it can help you with
Enhancing the wear of your lippie
Avoiding color feathering or bleeding
Providing volume to your lips
Emphasizing or concealing lip features
---
Suggested read: The beau idéal guide on how to fake plump lips like Kylie Jenner's
---
So, are we going to skim through the rest of this ultimate guide on how to line your lips like a diva, or not? Hell, yes!
Getting started
1. Exfoliate the lips
An exfoliating balm or scrub is available in every beauty store. But if you don't want to invest in one, you can use your moisturizing lip balm to gently scrub your lips using a soft toothbrush.
However, according to some experts, exfoliating the lips can result in small tears in the lip skin, which in the long run, makes the lips dry and chapped.
Exfoliation is recommended for lips that are flaky, since scrubbing makes them smooth, quickly.
2. Pamper those lips with a rich moisturizer
Before swiping that lipstick, you MUST apply a light moisturizer, but make certain you don't use a balm that is too waxy, since it has to sink into your lips and not sit on them.
Applying a smooth lip liner is going to be difficult if your lips are too chapped, and that makes moisturizing absolutely necessary. Also, if you do not want your lips to crack this winter, you should get yourself a moisturizing balm.
After applying the balm, wait for about 20 minutes for the moisturizer to dry. If you are running late, wait for at least 5 minutes (put on your earrings or do your hair again!) before bathing your lips in that favorite lip shade of yours.
3. Prime the lips
A primer is something most makeup professionals recommend, but you can give it a pass if you want. However, putting on a primer will lend your lips a smoothness like never before. Also, it locks the lip shade, making the color stay longer.
If you are planning to wear a lipstick, then consider applying a lip liner on the entire lip, as this bolts the lip hue for a longer while.  You can also use a concealer instead of a primer. A foundation is also a good alternative. These, specially, come in handy when you are trying optical makeup, that is, you are either trying to make your lips look bigger or smaller in size.
4. Cherry-picking the right lip liner color
The color of your lip liner depends on what you are expecting of it. If you are in the mood for that sultry red lip stick, go for a bold red liner. But if you intend to go au naturel, pick that muted or soft pink liner.
Before using your lip liner, sharpen it to draw a defined line. If your lip liner is dull, the nib will be closer to the wood, and so, it might scratch your lips.
Also, according to some people, sharpening the lip liner before using it also helps you get rid of the bacteria. A trick that can help you sharpen your pencil better: Keep your liner in the freezer 30 minutes before you use it. This way, you can avert the tip from breaking off when you apply it.
Before you draw your lip line, use it once on the back of your hand, so that when you apply it on the lips, the line is smooth.
---
Suggested read: Top 10 lip colors perfect for the boardroom diva in you
---
Go for the kill
Trace your natural lip line
Open your mouth slightly to part your lips. This way, you can race the natural lip line better. Sticking to the natural lip line is recommended by many makeup artists since exaggeratedly drawn lip lines look unnatural. Start at the center top and bottom of your lip and then work toward the corners.
You can also draw your natural lip line by first making an X on your cupid's bow, and then trace the edges of your lips. Draw the entire lip line only if you are planning to wear a lipstick.
If there are any creases on your lips, trace it with the lip line. This will stop the lipstick from bleeding.
Go for light and short strokes
Light, short strokes allow you to trace a precise line in one swift and smooth movement. It gets too hard if the liner tugs at your lips. To avoid this, rub the tip up by rolling it in between you thumb and index finger.
Complete the lip look
Giving the finishing touch totally depends on what kind of a look you are intending to carry. If you want a nude lip look, blend the lip liner into your lips and then follow up with a sheer lip gloss. Use a nude lip liner and draw your natural line, after which, you need to softly buff out the line into the middle of your lips.
But if you want to put on a lip color, fill your lips with the liner before you apply the lipstick.
Douse your lips in your favorite lip tint
Start at the center of the lips, and then work outwards, when applying a lipstick. If you want a lighter application, you can use a lip brush instead of applying the color directly from the tube.
If you want to drench the lips in color, you need to dab on a couple of layers to get the desired volume.
Refine the lip line
Once you trace out your natural lip line, and fill in your lips with a perfect shade, you will hate cleaning up and balancing out the lip line. But you must! Use a moisturizer or a makeup remover for the same. Remove from the edges first with a cotton swab or a tissue. Now to refine the line, trace only over the required areas, and then blend in the color, gently, using a lip brush.
Apply a foundation around your lips
If you are donning that dramatic oxblood lip color or any other bold lip shade, this tip will work wonders for you. Vibrant shades usually leave stains around our lip edges. But if you apply foundation around your lips, you can avert the color from bleeding out to the face.
Use a brush to apply the foundation. You can even use a concealer powder instead of liquid foundation.
Set the lip look
Before walking out of that door, dab your lips lightly with a tissue or do the classic "mmm" by rubbing the lips together. This will set your lip color, in case of uneven application.
Invest in the right lip tools
1. Lip liner
Get yourself a good quality lip liner, which almost all makeup stores keep. But before you buy one, you need to be sure of what it is you want. Try the product at the back of your hand, before purchasing it. A good quality liner is one that is very smooth and helps trace lip lines, effortlessly. Do not go for lip liners which are chalky or lustrous or brittle.
2. Pick the right colors
Usually, makeup buffs have identical lip liners for every lipstick shade they own. But if you want to invest in just one lip liner that will blend in with all lipstick hues, go for a nude one.
If you are a makeup beginner, your closet of lip liners needs a stick of nude lip liners and a red and a pink one.
3. Lip liner sharpener
A lip liner stick that twists up and comes in a plastic case, is the best option, but if you don't have that, you need a sharpener, similar to what we use for crayons. This is essential, and I have already explained to you why a sharp lip liner is a pre-requisite to drawing lip lines that look like a goddess'. You can get a good quality sharpener for just 10 dollars. So invest in one, immediately.
---
Suggested read: Which lip moisturizing products we are stocking up for happy lips this winter
---
4. Tissue papers
Hence this is something most people ignore, but having a tissue paper or a cotton swab in your purse, saves you at times when you need to clean up the messy lip lines. While cleaning up after the night's over, put a little bit of a moisturizing lotion on the cotton pad, and gently rub on the lips to clean it while taking your makeup off.
5. Lip balm
The importance of moisturizing the skin is not overrated. And the same is true when it comes to the lips. To stop the lip liner from drying out, moisturize your lips 20 minutes before drawing the lines. This also helps avert the liner from looking crumbly, and sinking into the lip cracks. Go for a lip balm that sinks into the lips, and isn't too goopy, since the latter will make it tough for you to put on the liner and even the lip shade.
6. Lip primer
According to experts, applying a lip primer before using anything on the lips helps lengthen the life of the lip color as well as the liner, on your lips. A foundation or concealer may be used as viable alternatives.
That's all we have today on our post on how to line your lips to look like a makeup goddess. Was this guide helpful? Rant and rave in the comments!
For more on makeup trends, tutorials and fads, sign up for our daily newsletter today! Bye until next time!
Featured image source: Pinterest 
Summary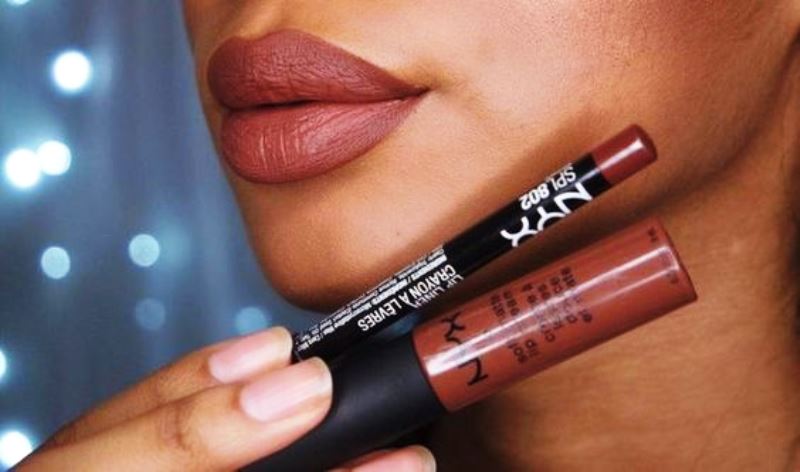 Article Name
The Ultimate Guide On How To Line Your Lips To Look Like The Diva You Are
Author
Description
The way you line your lips, 'shapes' how the lip look turn out. With this guide on how to line your lips, get ahead of the other gals in the lip game!