Shahrukh Khan- the name needs no introduction. However, there is a reason that they say 'uneasy is the head that wears the crown.' While all of us know just how well-deserved the title of king is for Shahrukh, not many among the audiences let him breathe easy when he delivers a box office dud. C'mon folks, let's cut him some slack, shall we?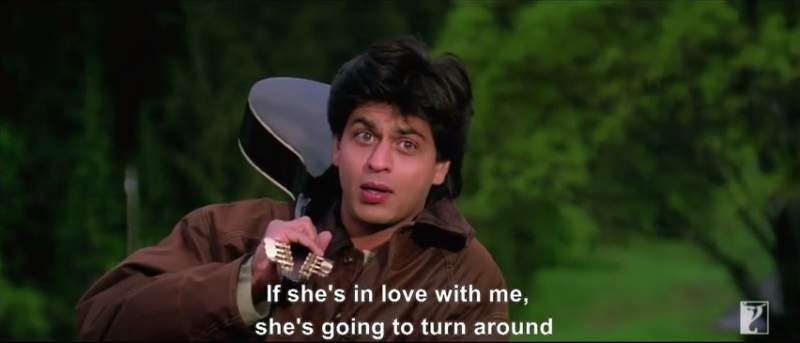 Image source: Youtube
He has proved he is the undisputed king of Bollywood, the king of romance and well, a man who isn't just the proud owner of enviable acting chops, but some REAL wit, humor and sass too. Guess that royal attitude becomes him. So- what if he delivered some box office disasters- they still had SRK in them- and that is alone enough to raise the standard of any frame. Don't believe me?
---
Suggested read: 7 most underrated Shahrukh Khan movies you MUST watch today
---
Check out some disastrous movies Shahrukh Khan has been a part of where the only thing that probably held audiences in their place for three hours was King Khan's presence itself..what- the man has an undeniable charm..
1. Hum Tumhare Hain Sanam
Well, the trope was an over-used one- a jealous lover and husband whose jealousy drives him to the extreme. But had this one gone to anybody else, you wouldn't feel how dangerous jealousy could get! Bad story- but good acting. Shahrukh, you can breathe life into any character, really!
2. Shakti
I remember crying while watching this movie. No, not because it was so emotional- because that was two and a half hours of my life I was never getting back. Seriously, I wanted to climb into the screen and rip all the characters apart- that is until SRK came along- with that ohh-so-sexy entry to Ishq Kameena. And no matter how troubling that fratricidal mess got after that, I knew where to look!
3. Ra.One
Now- you gotta give the man this one. He says he did it for his kids. And despite the most terrible, terrible execution of an idea as awful as the execution itself, we loved Chammak Challo and the cribby scientist guy and the cute-sie G-One. Didn't we? Plus, Kareena Kapoor thrown in too- saving grace, folks!
4. Koyla
Yes, they didn't even let him speak here. But don't you see- despite the awful script and the fact that he was mute for more than half the length of the movie, we sat and watched- coz he kept us glued. That's King Khan for you!
5. Maya Memsaab
Okay- we had some biggies here- Farooq Shaikh, Raj Babbar along with Deepa Sahi and Shahrukh Khan. And it was bound to fail- coz hey, an extramarital affair?!? Who were we kidding? And in 1993- when the world was gorging on Rajshri movies..but when you are talking of the man who did Oh Darling Ye Hai India the same year he gave us the biggest hit of Bollywood ever- Dilwale Dulhania Le Jayenge, you gotta give it to him just for the bold step!
---
Suggested read: 12 times King Khan made us go all fuzzy as a true family man
---
6. Ram Jaane
Let's just say Darr was GOOD and this one created 'darr' about such movies. Sorry SRK and Juhi- we just couldn't find the freshness of Raju Ban Gaya Gentleman here or the intense crazed romance of Darr here. All we found was a waste of two extremely talented actors who could have done much better had the script been so. But King Khan- you did the best you could..
7. Asoka
Okay, I don't care what you say about this period film. But Shahrukh was fantastic in the movie. As was Kareena Kapoor. Period. Okay no- fun fact- had this movie been a hit if Aishwarya had accepted Kareena's role? #JustAsking
8. Paheli
YES, this was lame. But if you have given Salman Khan's Kick such love (?!?), then, let's just agree that SRK did a much, much better job of this imaginative project. It was shortlisted for an international film festival, remember?
9. Duplicate
Yes, a double role especially after a role more than double trouble with Sonali Bendre in English Babu Desi Mem had cost him dearly. But hey, we are talking of the man who taught us 'haar ke jeetne wale ko baazigar kehte hain.'
10. One 2 Ka 4
The premise was interesting, but executed really poorly. And you can't blame Shahrukh for that. I swooned when Shahrukh smiled and looked at Juhi in Khamoshiyan gungunane lagi. <ohh-God-save-me>
---
Suggested read: 15 Shahrukh Khan songs that made us weak in the knees!
---
We don't blame you O King, we blame the scripts- you did really well for what was given you!
P.S. Yes, we have kicked out Guddu, Chahat, English Babu Desi Mem, O Darling Ye Hai India, Trimurti, Zamaana Deewaana, Yeh Lamhe Judaai Ke, Dulha Mil Gaya, Kaal, and Josh– they were REAL disasters. But so many of them were during the early phase of his career- and you know what a b*tch life in Mumbai can be. A man's gotta do what he's gotta do.. 😛
And well, the mistakes later- well, we love him anyway! :*
Featured image source: Google, copyright-free image under Creative Commons License
Summary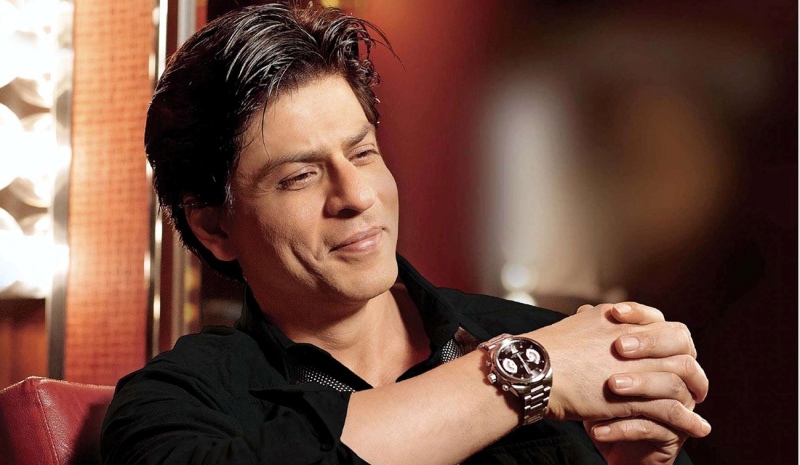 Article Name
10 Worst Shahrukh Khan Movies Where The Only Thing Watchable Was His King-Sized Charisma
Author
Description
Shahrukh Khan- bas naam hi kaafi hai... but he has done a few terrible movies over the years. Take a look at some of the worst Shahrukh Khan movies.