A wedding is the culmination of meticulous planning and countless days of dreaming of the absolutely charmed life you'll lead with your newlywed husband and live happily ever after! Sigh! How dreamy does that sound! Granted that real life will burst this bubble sooner than later, but there's nothing wrong with dreaming the ideal and perfect future, is there.
And a bride wants everything to be just so on her wedding day, with not a detail out of place. Among the major things at a wedding, the wedding cake figures at the top of the list, mostly after the bride's wedding gown and other bridal paraphernalia. But what if your beautifully hand crafted wedding cake was ruined at your reception? Gasp! The horror!
Image source: Laura Cox
That is exactly what happened during the reception of Joe Cox and wife, Laura Cox, at their July wedding. Or so the bride thought. <evil grin>
See, Joe, like any other groom-to-be, kept out of Laura's hair while she was planning the wedding. So, with ample time on his hands, Joe decided to play a prank on Laura, which just might go down in history as the cruelest prank played on a bride.
---
Suggested read: Tide To Go ad: spoof in support of same-sex marriage
---
Speaking to Buzzfeed news, Joe, a UK resident, said he first got the idea of playing the prank on Laura when the couple was choosing a cake for their wedding.
"I liked the first one so she chose the second one," he said. "So I thought 'I'll put my own twist on it whilst working away and have time on my hands.'"
In came actors dressed as waiters, from a local company called James Entertainments, to help Joe pull off the elaborate prank.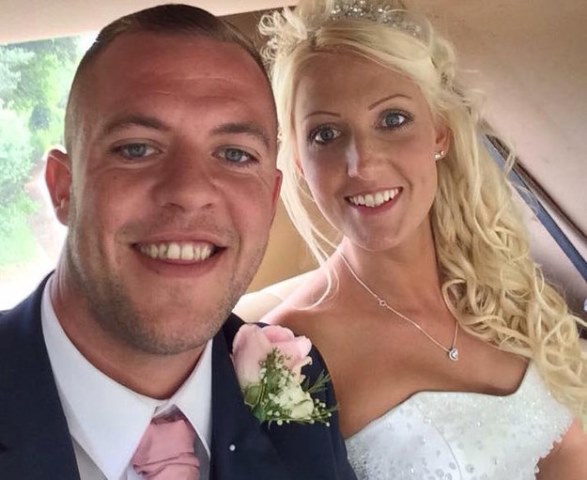 Image source: Laura Cox
During the reception, one of these 'waiters,' brought out the cake into the hall, with every guest admiring the gorgeous four-tier wedding cake. But before he could place the cake carefully at its intended spot, another waiter, who was clearly angry, confronted him and shoved him aside. Gasp! This made the cake-carrying waiter to drop the four-tier cake!
Of course, the bride, Laura, was utterly distressed and was all set to give the two waiters a piece of her mind for ruining her wedding day.
Speaking about Laura's freaked out reaction, Joe said,
"She was gobsmacked and thought her day was ruined, [and our] guests were stunned."
However, when Joe explained to an obviously shocked Laura that the real cake was intact, she was relieved. Joe went on to explain that he'd in fact built a replica of the original cake as a stand-in for his prank.
This bride took the prank her husband pulled sportingly, and was very 'pleased' with the prank, and thought it was totally hilarious. "We still laugh about it today," Joe said.
Check out the video of the prank here:
What is the cruelest prank you've ever pulled on your significant other? Did they take it as sportingly as Laura did? Tell us in the comments below.
Featured image source: Laura Cox
Summary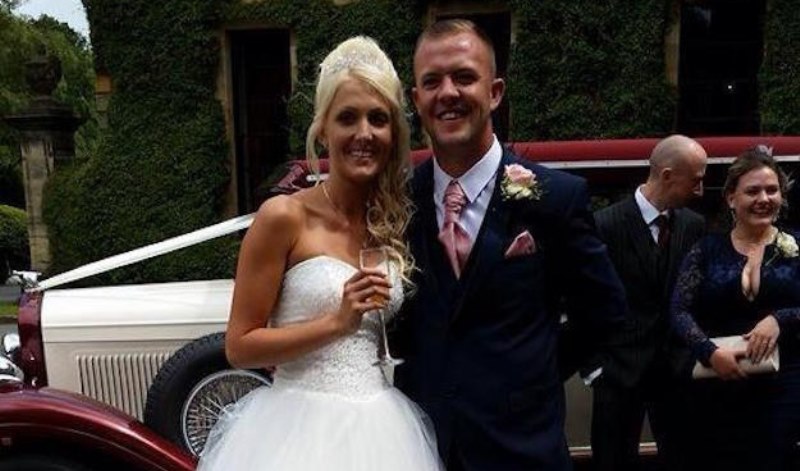 Article Name
Groom Pulled Most Shocking Prank On Bride Involving Wedding Cake
Author
Description
A groom in UK played a shocking prank on bride on their wedding day, which involved the gorgeous four-tier wedding cake. Check it out.