Ditzy ponytail? Yes, the hairdo which is all set to be your new hair fixation! It isn't only effortless (and painlessness follows!), but also a trend all celebs are crushing on! Think Khloe Kardashian and Chrissy Teigen!
But before we nosedive into this caprice, let's find out a little about the person behind it! Jen Atkin, the Kardashian hair guru, popularized this five-step (?) coiffure for the Hollywood hair clique. Don't fret. We will discuss the steps and also share a tutorial video with thou!!
The chucks for this fuss-free fizzy hairdo are:
A dry shampoo (Try Ouai, Atkin's new hair product line)
A hair elastic
Hair (Duh!!!!)
Though I think the name isn't appropriate (who cares!), the hairdo is super rad! Basically, all you need to do to achieve the ditzy ponytail is to tie your hair as high-up as possible. I remember doing that since the day I discovered a hair band! Now tug and pull and dude, you have made it! If you aren't a high pony aficionada, let me break it down for you. Step 1: Like I told ya, tie your hair into a high ponytail. And trust me this is the only step. But as Atkin is promoting her Ouai line, she's added 4 more steps which basically deal with using her hair products! If you are still feeling ditzy about it (????) then here's the tutorial!
1. Khloe Kardashian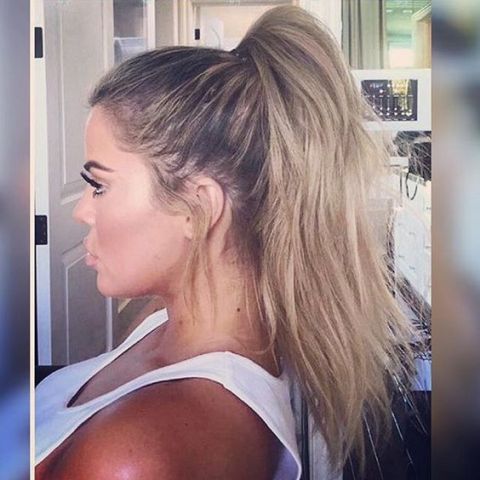 Image source: Pinterest
The "bobble head", as she calls herself, had to be on this list considering that she was the first one Atkin tried the hairstyle on!
2. Chrissy Teigen
Image source: Pinterest
Chrissy Teigen, the mommy-to-be, pulls it off very well! She looks so genteel and yet so hip with the curled ditzy ponytail!
---
Suggested read: 12 stylish haircuts you HAVE to try in 2016
---
3. JLo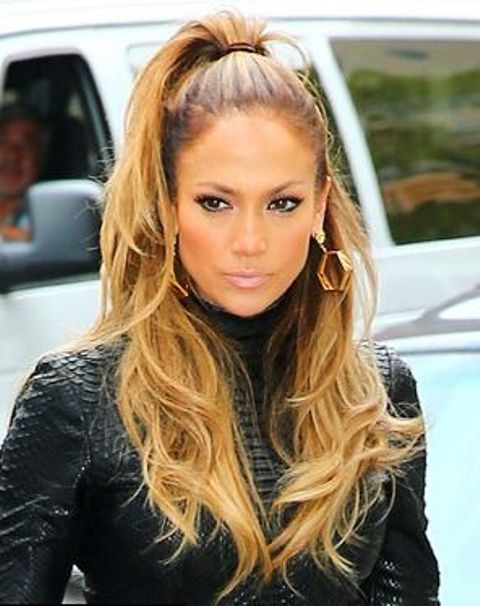 Image source: Pinterest
Can you imagine any fashion trend that JLo hasn't been a part of? Then how did you expect the ditzy ponytail to escape her!!
4. Beyoncé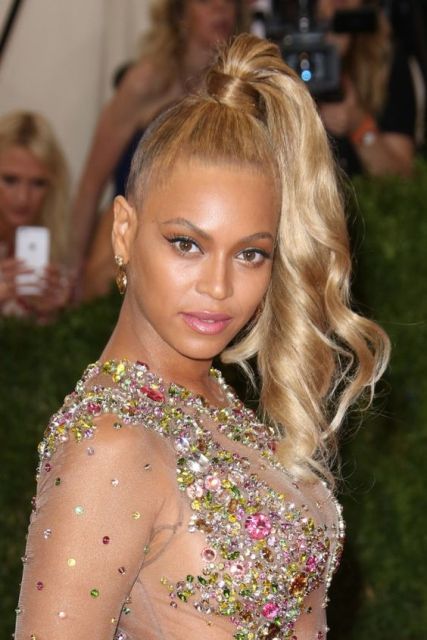 Image source: Pinterest
Okay so when you glance upon this picture that has Beyoncé in it, her hair is obviously not the first thing your eyes would be drawn to! Once you have got over the hundreds of deliberately placed crystals on this costume, saving her from sheer nudity (?!) you might appreciate her hair which is tied into a ditzy ponytail! 😉
5. Gigi Hadid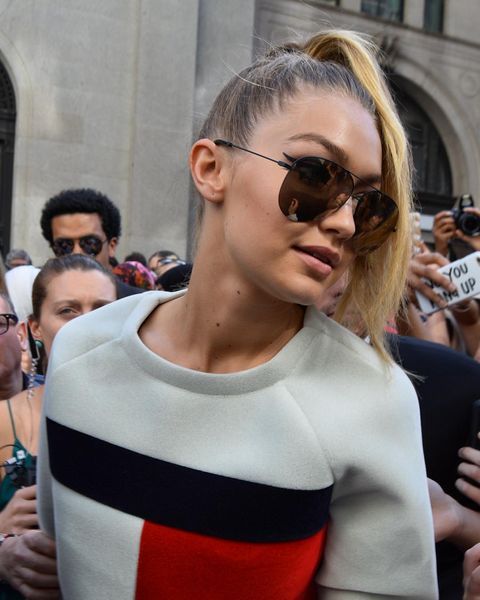 Image source: Pinterest
Hadid being the ultimate (hair) style diva has been the face for the ditzy hair!
6. Kendall Jenner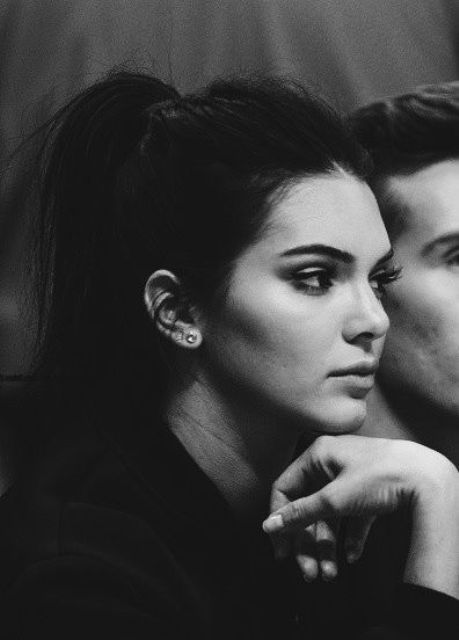 Image source: Pinterest
Hadid and Jenner have even posted pictures on Insta as the ditzy hair sisters!! BFF goals, anyone?!
7. Cara Delevingne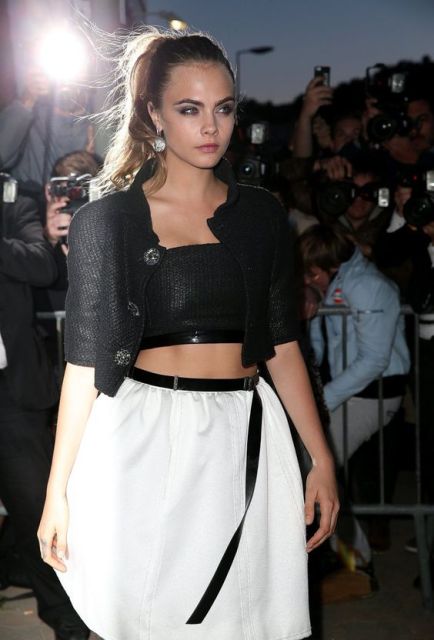 Image source: Pinterest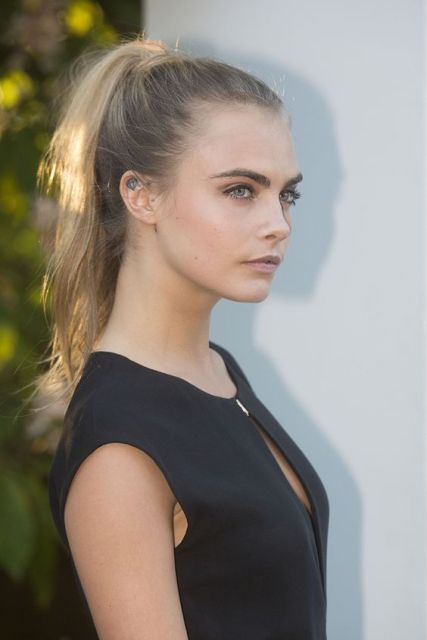 Image source: Pinterest
If there is one celeb who is going nuts over this hairdo, it is Delevingne! But why not? The coiffure has become her!
8. Selena Gomez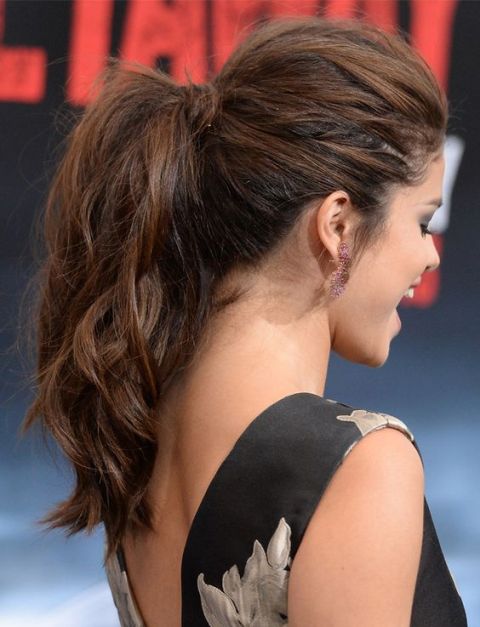 Image source: Pinterest
Selena Gomez's ditzy hair at the Getaway LA premiere was red carpet appropriate! With the textbook consistency and lift at the crown, she, skilfully, avoided walking into the bedhead territory. For the waves, you will have to tease the hair at the crown and curl it with an iron. Lastly, spray using a dry shampoo before you gather the hair up into a pony!
9. Ariana Grande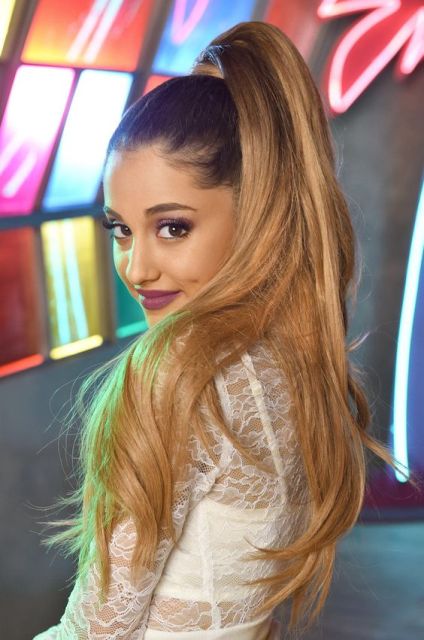 Image source: Pinterest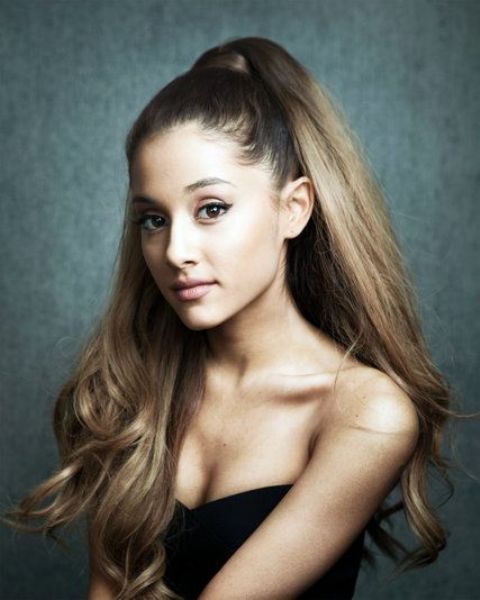 Image source: Pinterest
With this air, the young pop icon strikes a perfect balance between cute and sultry. Way to go, girl!
10. Natalie Dormer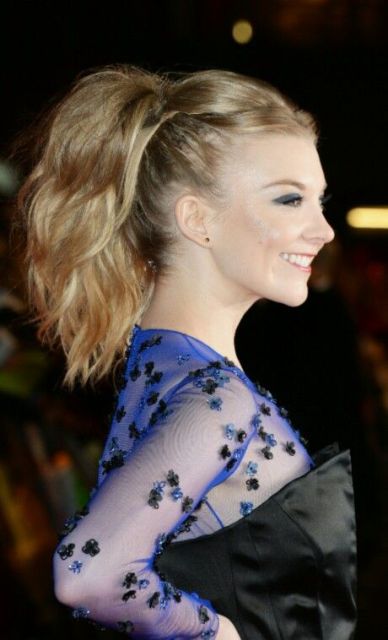 Image source: Pinterest
Don't you think Margaery Tyrell's game for a hunt with this look?!!
---
Suggested read: Everything you need to know about maintaining your curly tresses
---
11. Saoirse Ronan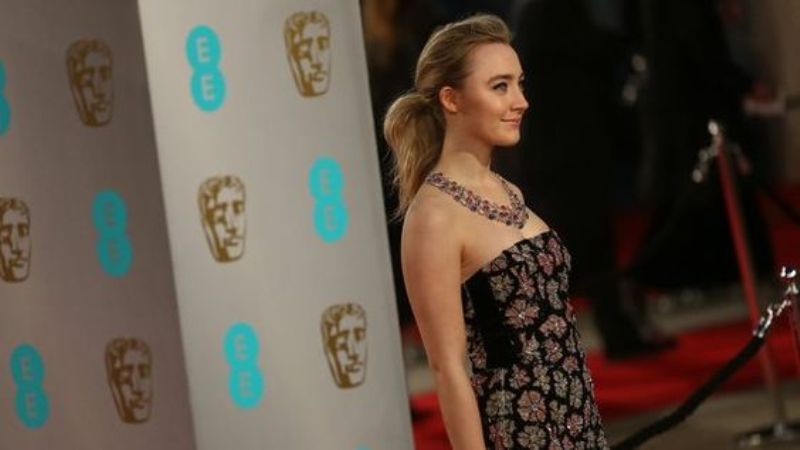 Image source: Pinterest
Saoirse Ronan sported the ditzy ponytail at the BAFTA red carpet this year. And oh! Boy wasn't that a spectacle!
12. Rihanna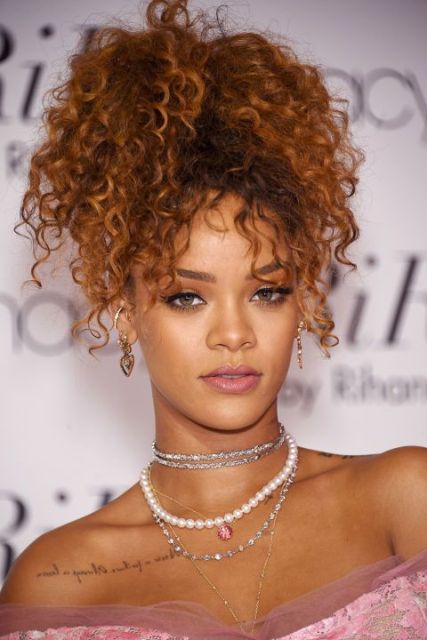 Image source: Pinterest
You can't sing, you can't dance, but who cares, you can ditzy hair it like Rihanna! 😉
To fluff it up, you can back-brush using a detangling wide-teeth comb.
Easy peasy?! So what's stopping you from doing this, huh?! Try your hands on it nowww.
Featured image source: Pinterest
Summary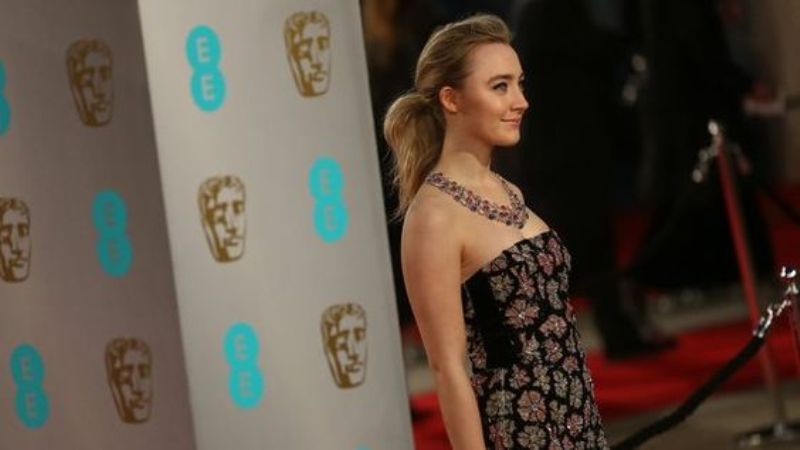 Article Name
12 Celebs Who Have Us Hooked To The Ditzy Ponytail
Author
Description
This summer, wear the ditzy ponytail like you were born with it!