Making friends with makeup isn't an easy thing to do. But you can't really be out with a buddy you'd do well to be your ally than fighting with all the time, right? Just so you get your frenemical relationship with makeup right, we thought we'd give you something to kick out the peeking dust-bunnies from your beauty kit, dig up the real friends hiding under the hundreds of tools you have in there and tell you how to use them! So, here we  go…
And oh, it slipped our minds, but we are only talking makeup brushes today:
1. Foundation brush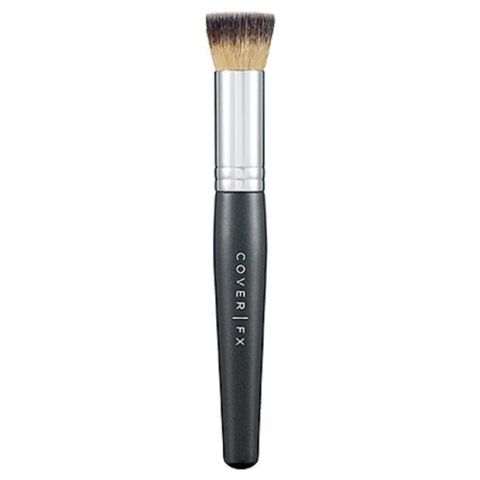 Image source: Pinterest
All geared for the first move, as it were, this baby swoops in right after you have cleaned your face with some wipes. You use this brush to smooth cream or liquid foundation for a blotch-free application. Alternatively, you could also use this one to pat on your under-eye concealer.
---
Suggested read: How to copy Kim Kardashian's beauty routine using all drugstore products
---
2. Beauty blender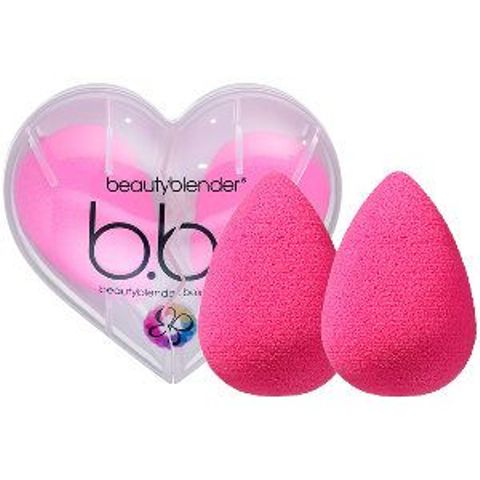 Image source: Pinterest
Not really a brush, these sponges are a heaven-sent for your beauty arsenal. While the broad sides of the sponges can apply foundation and cream brush while smoothening the product, the tip can reach out to the tricky areas (creases around the nose and eye area) to blend the concealer, layer blushes and cream bronzers. Alternatively, these blenders can also blend harsh makeup lines for a flawless look and remove excess products.
3. Powder brush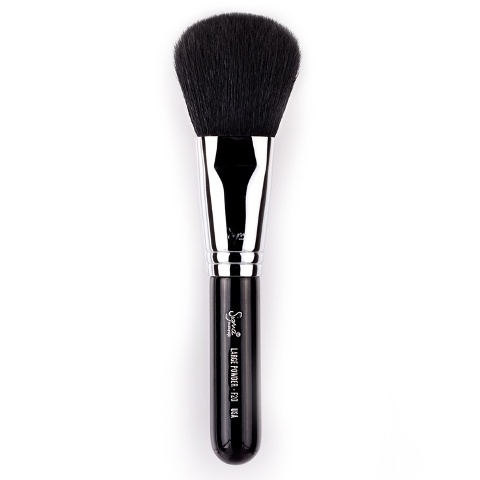 Image source: Pinterest
This large, fluffy brush is used to diffuse loose powder, apply bronzer and even out the application on the face. Swirling it on the product and doing a wash-down on the cheeks, forehead, down the nose and the chin should do the trick.
4. Angled blusher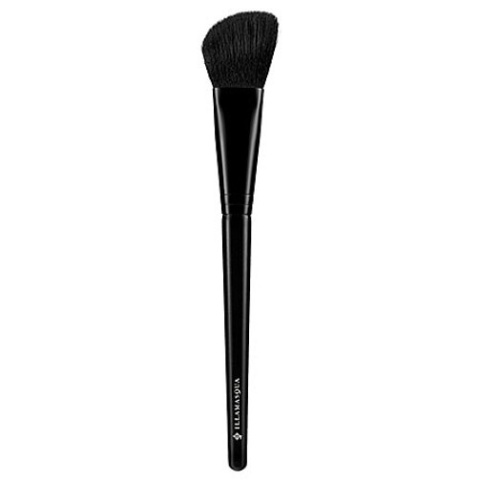 Image source: Pinterest
This essential brush in your kit has slanted bristles that makes it easier to apply products like contour powder, blush, bronzer etc to your cheekbones. Also, the lightest sweep over the product helps keep the deposit minimal and aligns your look as close to your natural contour as possible.
5. Concealer brush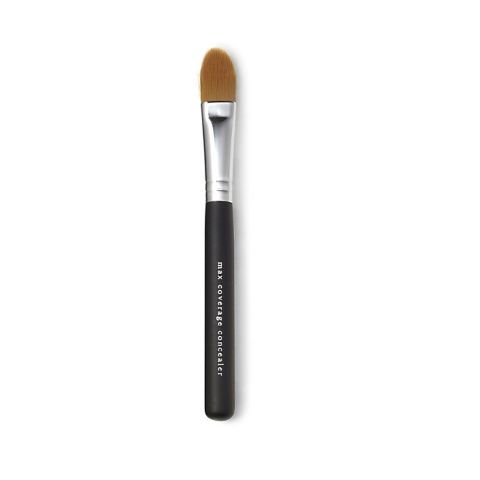 Image source: Pinterest
A synthetic brush is your best bet here. Perfectly gliding into all the nooks and crannies of your face, this one shall even out the concealer application in all the areas that need cautious coverage. Also, this little tool comes in real handy when cleaning up messy lipstick edges!
6. All over eye shadow brush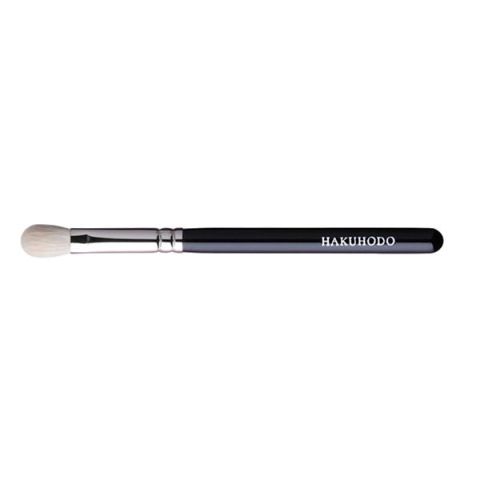 Image source: Pinterest
This brush is helpful for the even application of powder as well as cream shadows.
7. Blending brush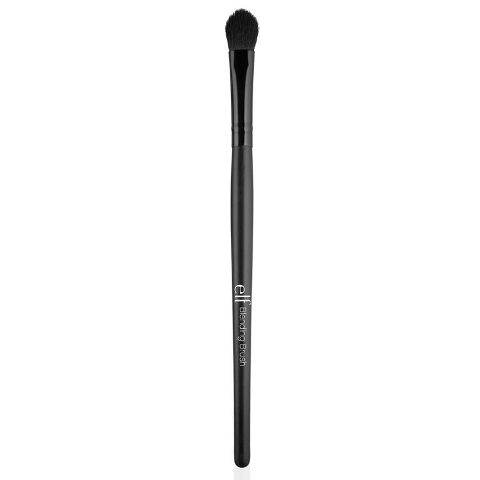 Image source: Pinterest
This brush, a hot favorite of makeup artists, is essential for softening any harsh lines from the eye makeup and is perfectly suited for blending, evening out the wash of color on the crease of the eyes. Pro tip: you could also use this baby to blend highlighter on your cheek bones, brow bones and cupid's bow.
8. Smudge brush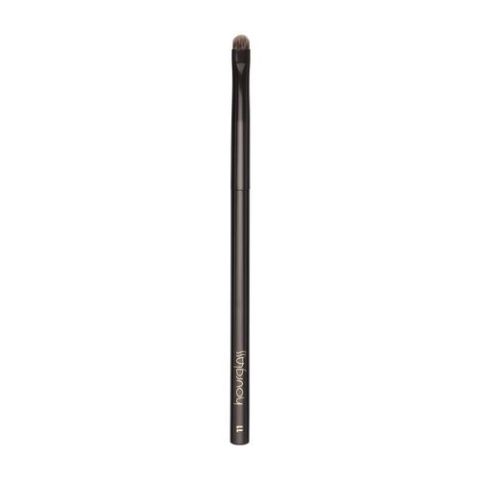 Image source: Pinterest
A staple for that smokey, sultry, slept-in look, this brush helps infuse the product right into the lash line for a seamless look. The application involves applying liner at the root of the lashes and then, softening it out for smooth smudging.
9. Angled liner brush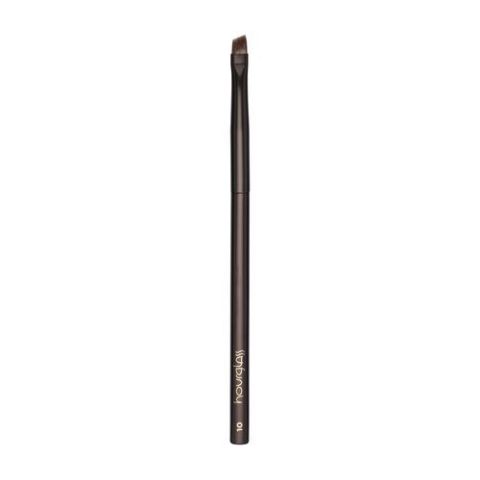 Image source: Pinterest
Used to apply liner (gel or liquid) for that perfect winged/cat look, this one works in various ways. While the cat look is a primary use derived out of this baby, it can also be used for application of kohl as well as filling out sparse eyebrows with brow powder. Another popular hack is to achieve a strong eyeliner look using eye shadow by dipping the brush in water before applying.
10. Lash/brow comb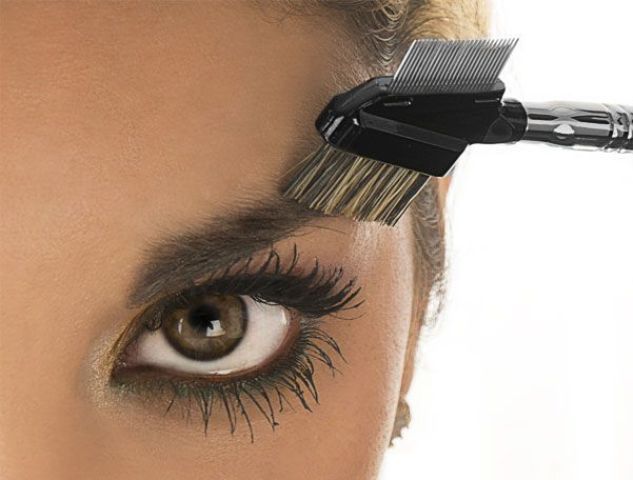 Image source: Pinterest
This dual purpose brush/comb is used to tame the unruly brows and lashes. Oftentimes, application of brow powder and mascara tends to get brow hair and lashes to be clumped together. This ninja comes in real handy for the de-clumping in an easy, breezy and non-messy manner!
11. Domed eye shadow brush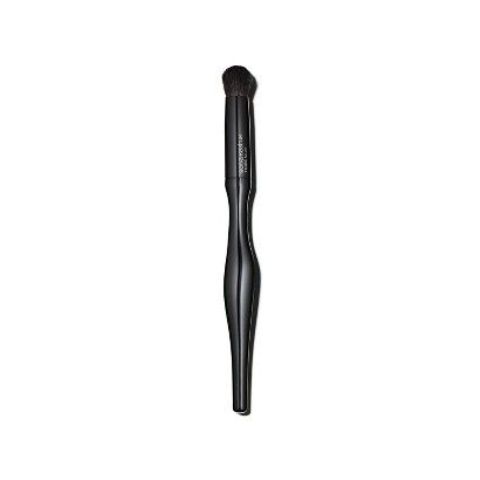 Image source: Pinterest
This one is your go-to brush for a stronger eye statement. Unlike the blending brush that creates a smoothened, washed-out look, this one helps in applying bold colors to the upper and lower lids. In case, your inner eye is giving you a tough time or you need to attain the party-ready shimmery look, you know who to call!
---
Suggested read: 12 essential beauty secrets from Victoria's Secret Angels
---
12. Fan brush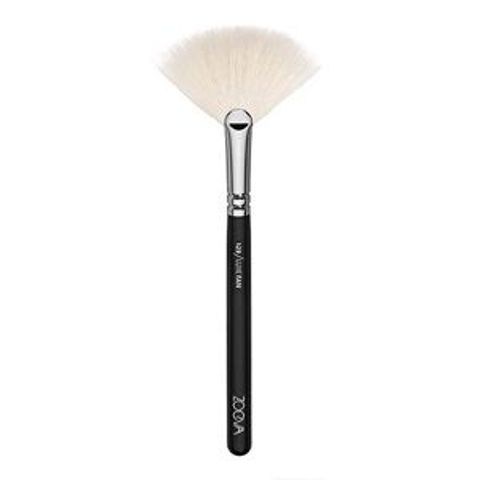 Image source: Pinterest
Usually chosen to clear out extra makeup, this one can also be used for gentle application of powders, a no-makeup mascara application and de-clumping eyelashes.
And we are baes, right, makeup brushes? 😀
Featured image source: Pinterest
Summary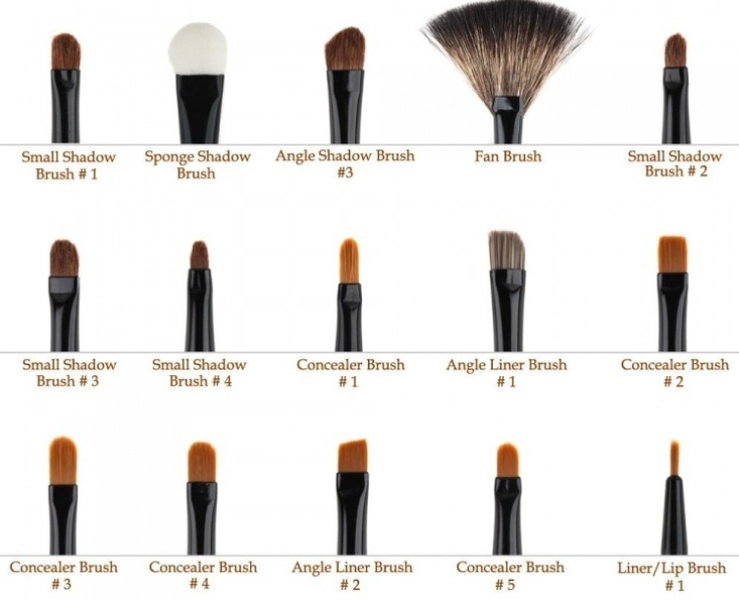 Article Name
12 Makeup Brushes You Need, And Their Use
Author
Description
Because some makeup brushes in your kitty are your baes! :)