With the Pantone Color shifting gears from Rose Quartz and Serenity to Greenery in the New Year, there's little doubt in our mind that the quiet, pale palette of pastels is going to do anything save keep to its 'quiet' self for another 365 odd days. What's more is that we believe these soft, springy hues are going to be hotter and better on the beauty scene this season, allowing us to whisper color into our skin anywhich way we want! YES, our beauty forecast says pastel makeup is going to be huge this year and NO, it isn't going to look dated.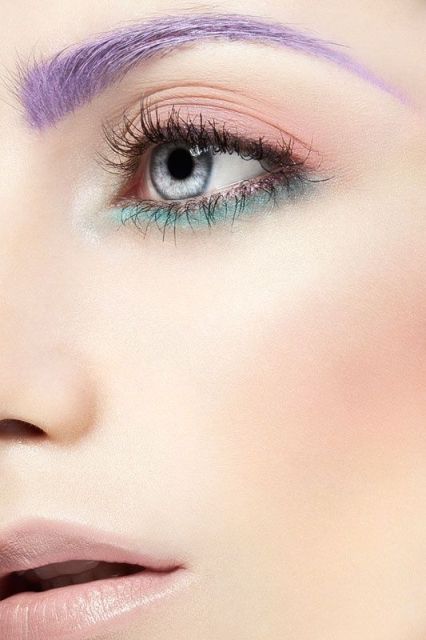 Image source: Tumblr
The pastel makeup scene is brimming with exciting possibilities, waiting to turn pastel perfection into a stunning range of NEW beauty looks to flaunt in the New Year. And if you, even for a moment there, thought that the pastel makeup palette was just a pale, sweet cliché, let this piece be a lesson to you- as you watch pretty pastels transform into power pastels by creating an incredible array of looks ranging from subtly sweet to fiercely feminine (yes, pastels can do that) and everything in-between!
---
Suggested read: Which eyebrow shape shall suit your face?
---
What to do?
As contrarian as it may sound, just like with every makeup look under the sun, it is easy to go wrong with pastels. One wrong move and you could end up looking like a tween. After all, weren't pastels all about Easter egg-hunts, cotton candy and playing dress-up? But subtract the childhood memories and add our NLT-approved pastel makeup range and suddenly, pastels seem oh-so-grown up, chic and exciting. But having the right products in your vanity isn't going to cut it, right? You must know how to wear pastels- so you can look everything from pretty to edgy and even, sexy! Here are some of the most coveted tricks NOT in the book:
The most important step in using pastel makeup is the pre-pastel prep. Have a clean canvas (fresh face) and allow your foundation to work double duty as primer and allow it to set in before going in for the color coat. This helps you to achieve the color payoff you want and allow the makeup to last longer
You need to remember the basics- a moisturizer and a refreshing face spray spritz go a long way in ready-ing you for the makeup
Pick colors that complement your peepers. For instance, hazel eyes are best suited for soft lilacs, blue eyes team well with pinks and oranges, brown eyes are apt for blues and greens while plums and burnt yellows complement green eyes perfectly
When using pastel makeup, allow your face to be fresh and softly set. Heavy makeup tricks like contouring or the use of bronzers or highlighters is actively discouraged. Instead, go for lightweight tinted moisturizers for a flawless finish
Black eyeliner is a almost always a no with pastel makeup. However, it is important to add definition to your eyes to avoid looking washed out. Make sure to use a draker shade of liner from your shadow to define your lash line and go for a luscious coat of mascara
Using a brow-gel on neatly-done brows shall help you draw focus to your eye makeup
Keeping it simple but smart with color selection is key to getting pastel makeup right
Since most pastels work on matte formulas, it is advisable to use add depth and dimension by using translucent highlighters on select regions- for instance, from the inner to the outer corner of the lid contour
Blush and lip colors should be kept light and sheer in order to keep the look soft and diffused (in most cases)
For darker skin tones, adding a layer of foundation on the lid along with a sheer white eyeshadow layer can help create a base for the actual makeup and intensify it to make it pop
Pairing a pastel hue with a brighter shade from the family helps draw focus and lend the whole look a dash of sophistication
For a more modern feel, it is possible to play up pastel hues with complementary shades or monochromatic combinations
The shade of blush shall define your application area. If you are opting for pinks or reds, you may want to stick closer to the apple of the cheek while anything in the peach-orange family should go to the high point of your cheekbone. Shades like pastel yellow can add dimension to the highest point of your cheekbone or highlight any part you want a soft emphasis on
Pairing pastels with metallics has a dazzling effect- and the key is to experiment with diverse looks to befit your individual needs
Do not give bronzers and illuminators a complete miss- you should learn to work that sunkissed glow and vitality into your pastel makeup schema
Where to start?
We know you are 'so over' winter and cannot wait to brighten up your look (and mood) by adding a burst of color into your makeup options. We scoured the shelves for the prettiest in the pastel kingdom and found a treasure a-waiting. From eye-popping polishes to vibrant blushes, we got'em all stacked under one roof so you won't have to look elsewhere. From the Smashbox Photo Finish Hydrating Primer (a lightweight non-greasy, non-shiny formula that protects your skin from dryness) to the TopShop Lips In Saint (that gives you a to-die-for nude pout with just a tinge of pink), we have just the products you need to put a 'spring' in your step:
For the eyes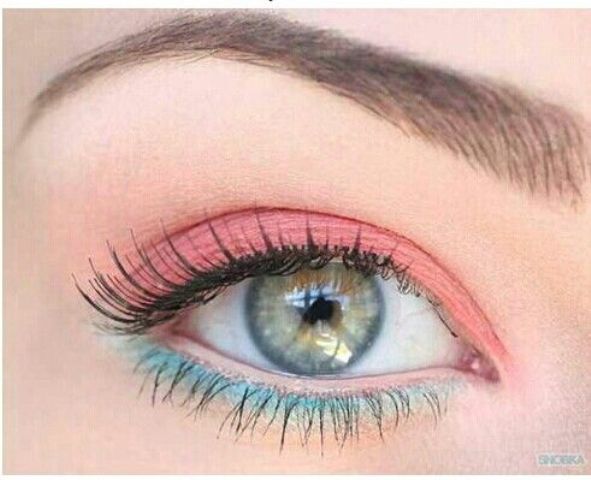 Image source: Pinterest/Sortrashion
Try the Clinique Chubby Stick Shadow Tint For Eyes In Plush Periwinkle for lids that stand out. The spring-ready hue is perfect for those times when a single swoop with minimal all-over makeup is going to cut the deal. If you wish to opt for vibrant, edgy hues, sweeping a Giorgio Armani Eye Tint (in colors like jade) or a Smashbox Pure Pigment Gel Liner (in lilac and other related hues) can work wonders. Paul & Joe Beauté Eye Glosses can add a wash of color with just a hint of sparkle while Bobbi Brown Shimmer Wash EyeShadow can give you the shimmery lids that were all over the catwalks this season.
A product like the Maybelline Color Tattoo Leather in Vintage Plum can give you the smoky eye effect you wished to carry over from the cold season and a matte eyeshadow palette like the Nars Single Eyeshadow in D. Gorgeous, or  Revlon ColorStay ShadowLinks eye shadow in Purple can diffuse the creamy shadow edges to deliver a smooth, buffed out, neat flinish. A white eyeliner can look instantly badass if you know how to carry it on your skin tone. While it shall instantly pop out on a deep skin tone, a fair-skinned woman should diffuse its washed out effect by pairing it with a warm matte bronzer. The NYX Slide On Waterproof pencil in Pure White makes for an excellent choice. If you want to get pretty without guilt pangs, opt for the vegan yet gorgeous pigments from Bodyography to get eyes that never lie.
---
Suggested read: Why you need to get rid of your old makeup – NOW!
---
For the lips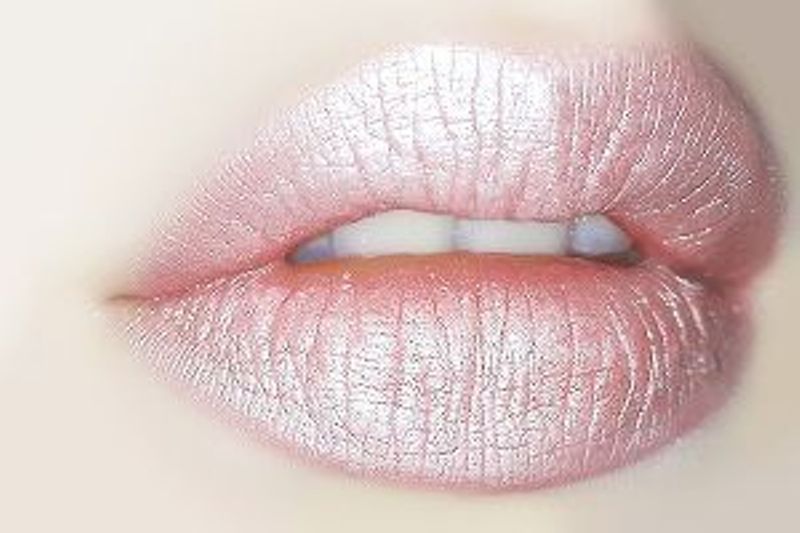 Image source: Pinterest/ellopiageenos
Do your pout justice by picking a TopShop Lips In Saint color from TopShop's incredible range. Of course, matte formulas aren't as forgiving as gloss ones but they more than makeup for it in the long-lasting department. You could also check out the luxurious range at Tom Ford, with more than 50 creamy shades in a gamut that contains everything from classic reds to stellar nudes. Alexander, a soft pink shade with just a touch of shimmer, currently rules our charts. Of course, if you aren't a matte maven, you could go for a glossy formula like the stunning peachy Jane Iredale Pure Gloss that not only renders an all-natural finish for your pucker but is packed with nourishing ingredients like moringa butter and orange peel wax so that your lips remain smooth and hydrated with each application. If you do not want much color on your lips, go for a lip oil that leaves just a smidge of color on your pucker and makes them smell incredible. Ysl Volupté Tint-In-Oil In I Rose You makes a strong case with a silky smooth texture, just the pretty rose stain you want and a fragrance that flatters.
For the nails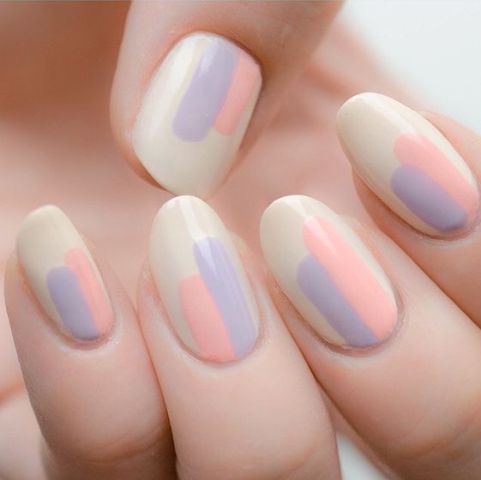 Image source: Pinterest/Gracie G
Scoop up Ciaté's creamy Ice Cream Collection that comes in a range of delicious shades like Make It Better Fudge and Double Bubblegum along with 3D decals for a yummy splatter on your nails. If these still leave you craving for more, add a soft touch to your nails with soft shades from Tenoverten, Pritu NYC's Coyote Willow or swipe edgy, vibrant hues from Deborah Lippmann or Smith&Cult. You could also try Rimmel London's updated collection of pastel nailpaints, especially the Heart Velvet collection.
For the face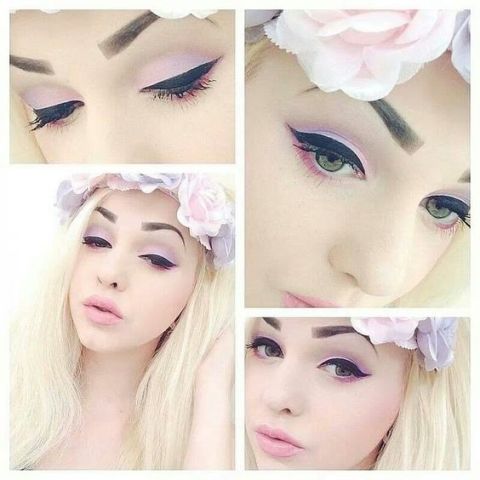 Image source: Pinterest/Manic Panic
If you want just a hint of sheen, a cream bronzer, like Chanel Soleil Tan de Chanel Bronzing Makeup Base will get you there. For full-on glow, go with a shimmery liquid bronzer, like Giorgio Armani Maestro Liquid Summer Bronzer. The NYX Spring Fling Palette is loaded with all the ammo you need to play up your peepers and cheeks for looks-that-kill. Makeup Forever has a dust powder range that gives your skin a dewy shine while Sephora's Pastel Color Adapt Blush invites spring onto your cheeks. Givenchy infuses four pastel shades into its powder for smooth, matte skin without the chalky look of traditional powders while the iconic Parisian brand Chanel has a camelia-imprinted blush  that combines mauve and peach for a multi-dimensional pink
---
Suggested read: 10 quick makeup ideas for the workaholic woman
---
The NLT pastel makeup palette lookbook
The nippy season is slowly, but definitely, bidding adieu and with that- it's time to retire the darker, saturated hues of the 'moody' season for the soft, dreamy colors of spring. But don't fret just yet only because we are breaking out the pastels right away. Swapping the bold tones of the cold season with tender, delicate shades does not mean that your makeup cannot make a bold statement. There are a number of ways in which you can use everything on the pastel palette from cotton-candy pink, mint green,  and robin's egg-blue to lilacs, peaches and corals to create edgy hits of color on the beauty front. Whether you wish to be the dreamiest damsel humanity's ever laid eyes on or discount nothing of the seductiveness of the classic red lip, even as you choose these muted seasonal shades- we will unveil the prettiest of pastel possibilities in ways you never dreamt possible. Check out the winning looks from the pastel makeup palette on our pages: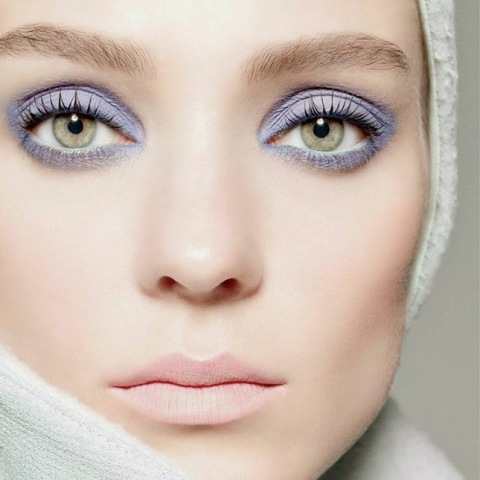 Image source: Pinterest/brit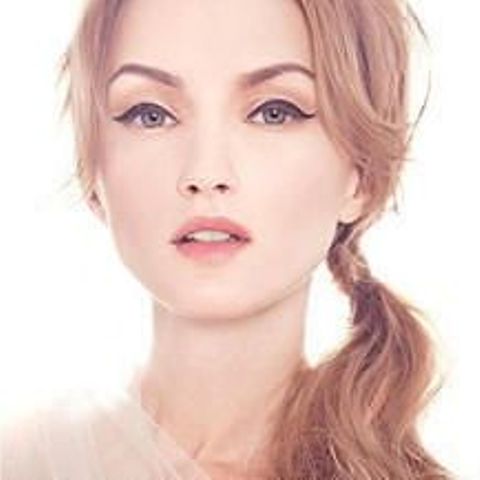 Image source: Pinterest/CrushBeauty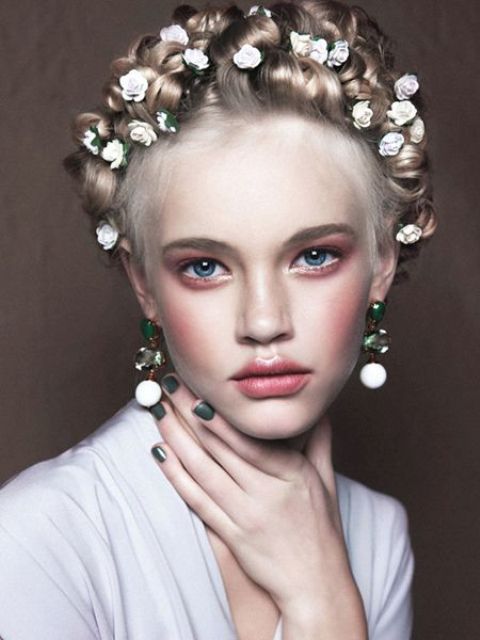 Image source: Pinterest/Flickr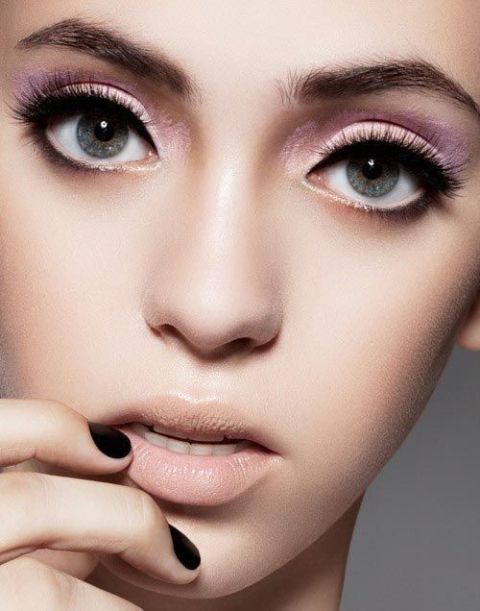 Image source: Pinterest/glambistro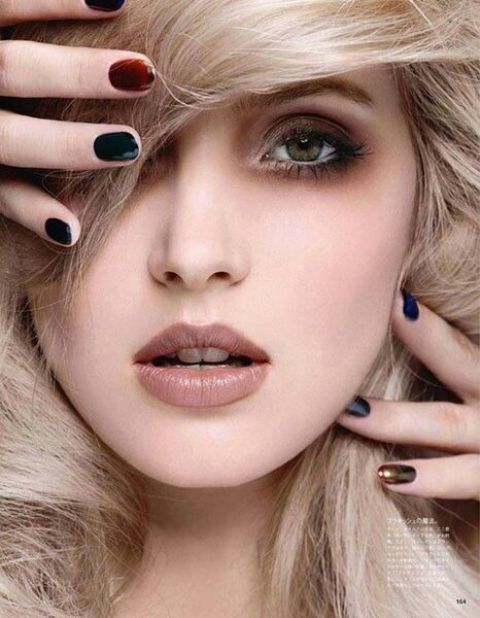 Image source: Pinterest/7beautytips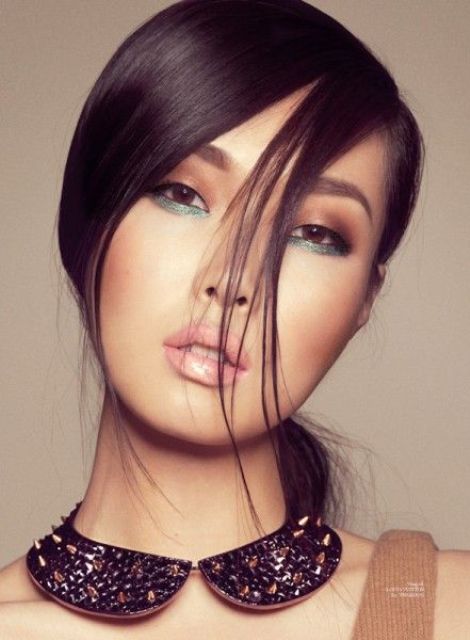 Image source: Pinterest/fashiongonerogue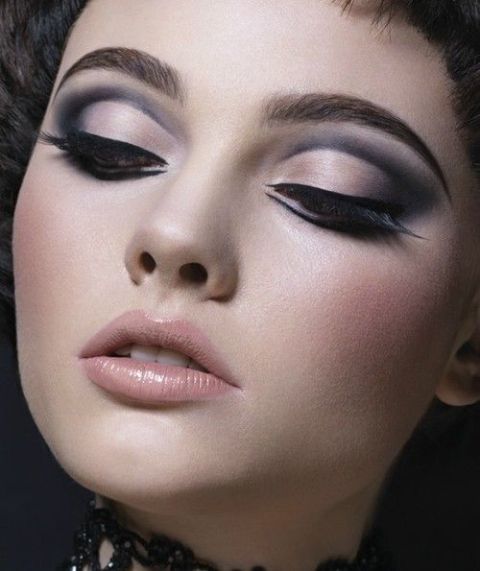 Image source: Pinterest/indulgy
Image source: Pinterest/Tumblr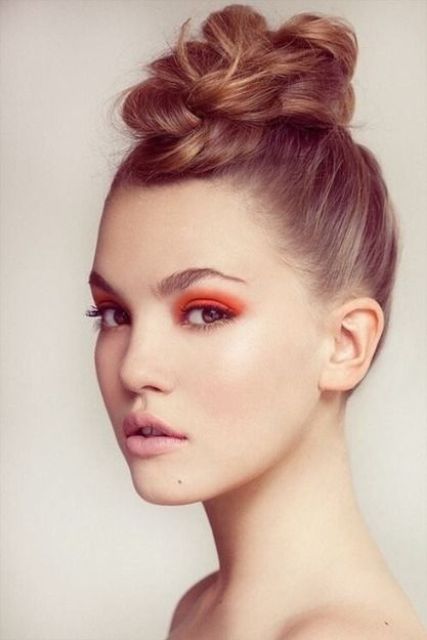 Image source: Pinterest/bloom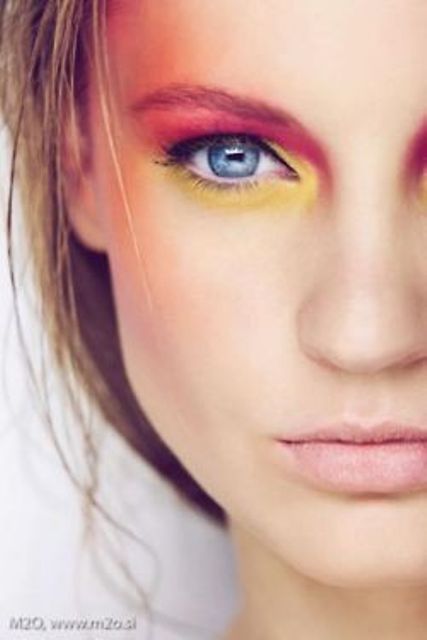 Image source: Pinterest/SkinOwl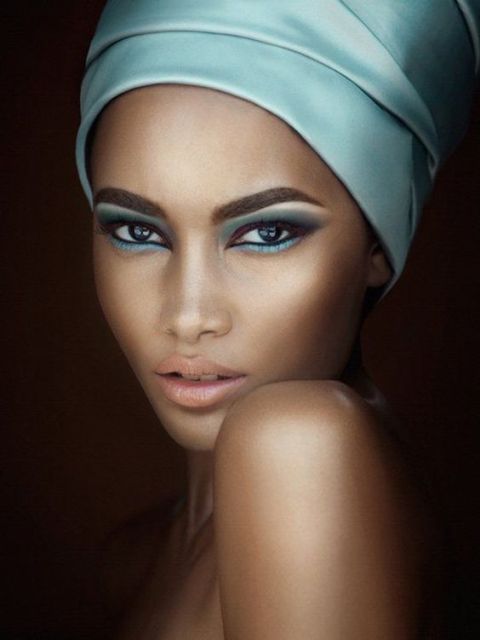 Image source: Pinterest/Parana Novias
Image source: Tumblr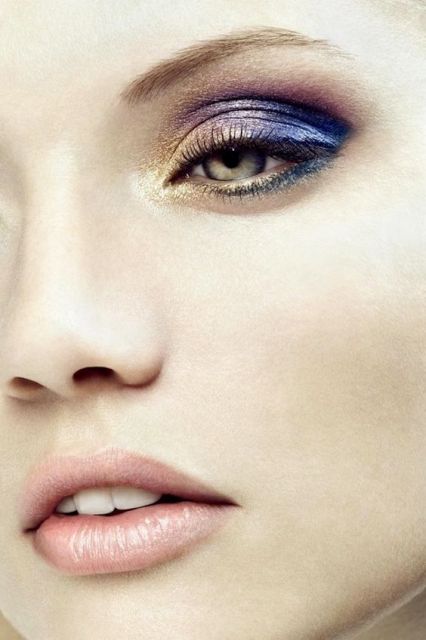 Image source: Youtube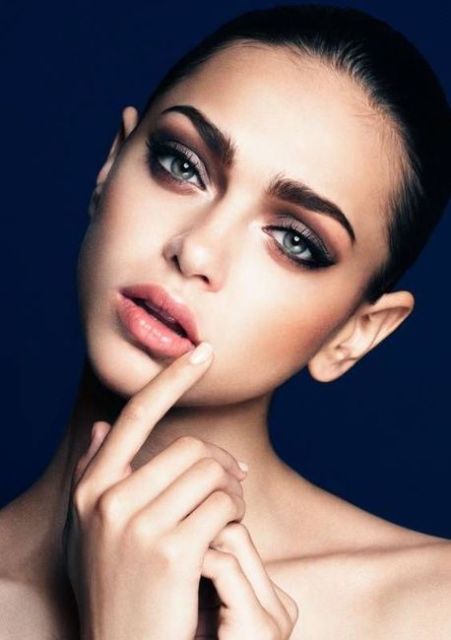 Image source: Tumblr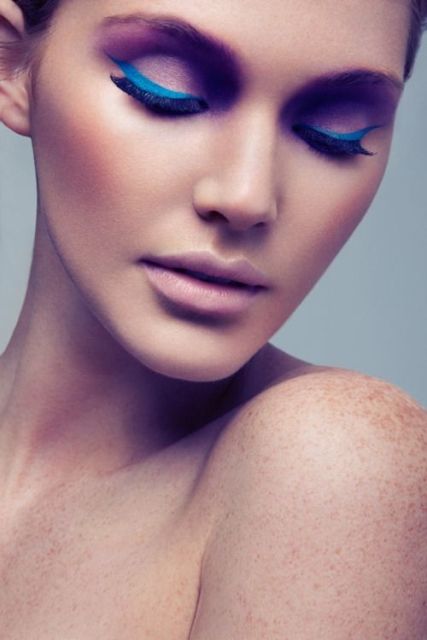 Image source: Flickr
Go all in, gal!
 Featured image source: Pinterest
Summary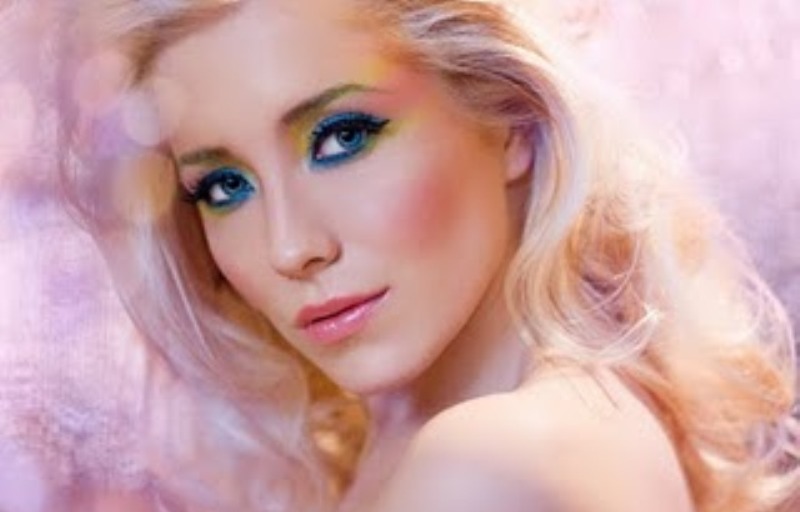 Article Name
All About Pastel Makeup (And More): The NEW Beauty Looks To Wear In The New Year
Author
Description
Because the pastel makeup palette can be more than pretty!