Think royalty, think beauty, elegance and every other adjective you can to describe beauty. Like them or hate them, but you'll have to agree that they know their stuff when it comes to looking flawlessly beautiful. They look their best (well, they kind of have to!); but looking that good all the time obviously needs some extra effort and beauty secrets. Look at their pictures and their various appearances, and you're just going to want to keep looking.
---
Suggested read: 10 MUST-know winter skin care tips to keep your skin glowing
---
They obviously have a few tricks up their sleeves or those crowns and delicate tiaras wouldn't have looked oh-so-pretty on them. Here are beauty secrets from 8 royals from across the world. You might want to take a look at what they did; just don't try all of them! If you want to know why I'm saying this, then you might want to continue with the reading.
1. Mary Antoinette
Image source: Google, copyright-free image under Creative Commons License
The Queen of France is bound to have had some natural beauty secrets as the reason behind the beauty that she was known to be. Her signature face mask is something that is still used by women today. All you have to do is take two teaspoons of cognac, 1/3rd cup of dry milk powder, one egg white, and the juice of one lemon. Mix it all up and apply that on your face and you'll know why she was known for being so beautiful. Skin tightening, repairing, and cleansing, all at one go!
2. Queen Elizabeth II
Image source: Google, copyright-free image under Creative Commons License
Crazy about lipsticks? Well, you obviously can't beat the Queen at it! Known to be one of the most beautiful women of her time, Queen Elizabeth II was in love with lip colors. Clarins topped her list, and I'm sure she had reasons enough for that, but what's more interesting is that she came up with her own lipstick shade; a very rare one at that! The Balmoral Lipstick, a name from her Scottish country home, was a shade created by the Queen herself. It's a soft red-blue hue that matched her coronation robes at the 1952 ceremony.
3. Queen Elizabeth I
Image source: Google, copyright-free image under Creative Commons License
Pale skin and big foreheads were all the rage in the Elizabethan era and the Queen had her own royal beauty secrets to ensure she achieved the much coveted look. Cosmetics on a general basis were not considered good because they were believed to block good energy. Ironically, they turned to harmful substances like lead and arsenic for that pale look. The Queen even wore white makeup to keep up to her image of being the 'Virgin Queen.' Ceruse (a mixture of lead and vinegar) was also very famous around this time for the same reason. Of course, they didn't know that it was poisonous back then. Also, to get the exaggerated forehead look, women of the time had their hairlines plucked.Ouch! Talk about 'beauty comes at a price!'
---
Suggested read: 10 essential tips for daily skin care routine before and after your workout
---
4. Queen Victoria
Image source: Google, copyright-free image under Creative Commons License
You know how your feet smell when you take off those socks after wearing them for an entire day? Don't crinkle your nose in disgust yet, because wearing gloves causes the same problem! The sweat accumulates and causes that same rotten smell. But not when the gloves are being worn by the monarch of Britain. She kept her gloves perfumed with the deliciously smelling rose oil to keep the horrible smell away! Now you know what to do if you ever have to don those gloves for longer than you possibly can!
5. Grace Kelly, Princess of Monaco
Image source: Google, copyright-free image under Creative Commons License
An actress-turned-royal, this beauty believed that hand cream is the best thing to ever have happened. According to her, hands are the easiest way to reveal a person's age. And it is true! Forgetting to moisturize your hands shouldn't be something you should be doing. Hands are bound to get rough overtime, and you can't blame age for it! You have to take care of them yourselves! So follow the princess-advice and apply that hand cream religiously! I'm going to stock up on those too! It's one of those beauty secrets you knew already, but have to follow religiously.
6. Princess Diana
Image source: Getty Images
Everybody's favorite princess was a classic example of just how good the simple old mascara looks. She never appeared in public without having it on. The trick is to… well, there is no trick really. All she did was apply the mascara properly and by that, I mean, she covered the roots of her lashes as well! She also cut back on drinking so that she can give her skin all the attention that it needed. And if that wasn't enough, she was careful about never wearing a blue-colored eyeliner, because blue eyes should stay away from blue shadow and pencil. At least now you know what not to do if you have blue eyes!
---
Suggested read: 20 ways you risk unhealthy skin in your 20s
---
7. Kate Middleton, the Duchess of Cambridge
Image source: Flickr
This woman had the whole world with their jaws dropped when she married into royalty. As beautiful as she is, she definitely has some royal beauty secrets that the rest of us would love to get our hands on! But you'll surprised to know that her most basic and mandatory beauty secret is to keep herself moisturized with her favorite and simple Nivea Soft Moisturizing Creme (yes, you read that right). Who would have thought that the Duchess of Cambridge will use something we have access to? She also has another remedy to keep wrinkles away; just two words – Rosehip Oil. It's just that simple!
8. Princess Marie-Olympia of Greece
Image source: Getty Images
This 18-year-old already has it all with being the daughter of the Crown Princess Marie-Chantal of Greece. She's got the looks and the attitude of the perfect princess, but what she's really known for is how good she smells. Like, all the time! No one can possibly smell nice all the time, but I guess princesses are an exception. But her simple secret to making everyone drool is Amazing Grace by Philosophy cream. No, it's not a perfume. So, she manages to smell good and take care of that gorgeous skin at the same time!
Now, you know what to do and what not to do. So, go ahead and do what you can to take care of yourself!
Featured image source: Google, copyright-free image under Creative Commons License
Summary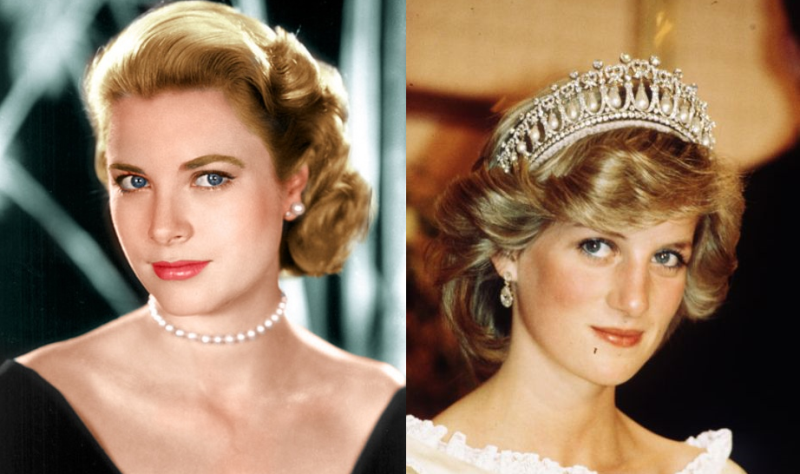 Article Name
12 Royal Beauty Secrets For Flawless Skin
Author
Description
If you wondered how the royals looked so wow-worthy, here are their beauty secrets. Wait, take the NLT pass! ;)