For those of us who like to look good without spending several ticks of the clock behind a gorgeous smile on a gorgeous face, makeup hacks are a boon. But in a world where the makeup hacks seem to be flooding every webpage, where do you find a definitive list for the lazy lassies who want the RESULTS without the work.
That's right- here at NLT! Behold some lazy girl makeup hacks that will make you fall in love:
1. Ditch the full layer of foundation with precise concealers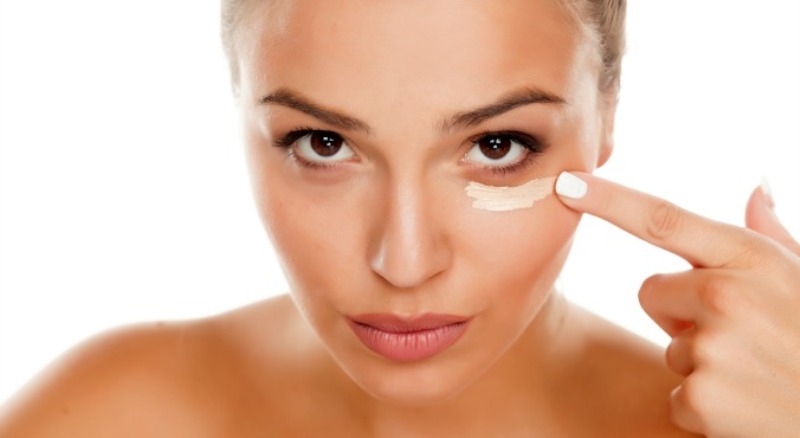 Image source: theglow
Get the instant even tone by concealing only the spots, marks, and shadows with the concealer matching your skin tone.
2. The 2-in-1 sponge magic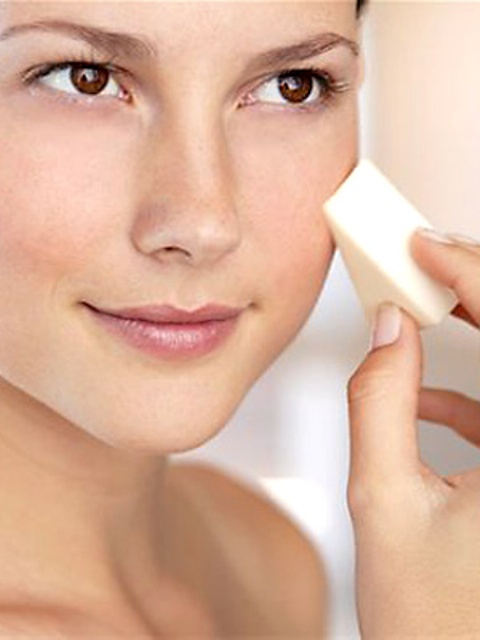 Image source: confusedsandals
If you add some primer on your damp sponge, you can get an instant even tone along with a supple, moisturized skin all day long.
---
Suggested read: 10 easy eye makeup hacks for the truly lazy girls
---
3. Wipe last day's eye makeup completely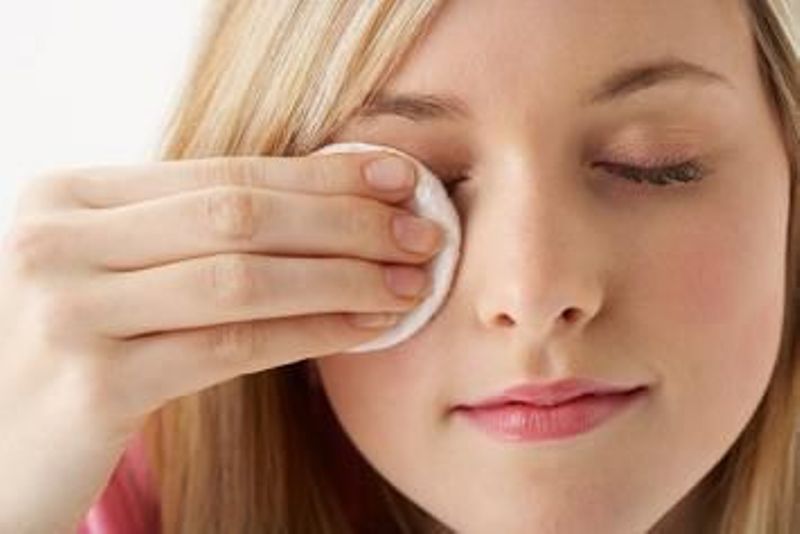 Image source: royaltimes
With the help of an oil-based makeup remover, you can remove all the eye makeup nicely to wake up fresh as new the next morning.
4. Save the traces of finishing powder with a sponge trick
For no traces, finish your makeup by applying the powder with a slightly wet sponge. This shall help you achieve a seamless look.
5. Steal the fresh look with a little blush
A slight sweep of blush on your lids and cheeks leaves you with a healthy and fresh-looking face.  After all, who doesn't like to look flower-fresh?
6. Replace your primer with eyeliner for the long-lasting eye shadow
Using a black liner for a smoky look and taupe for neutral one, make your shadow stay on nice and long.
7. The 'C' highlight for the cute face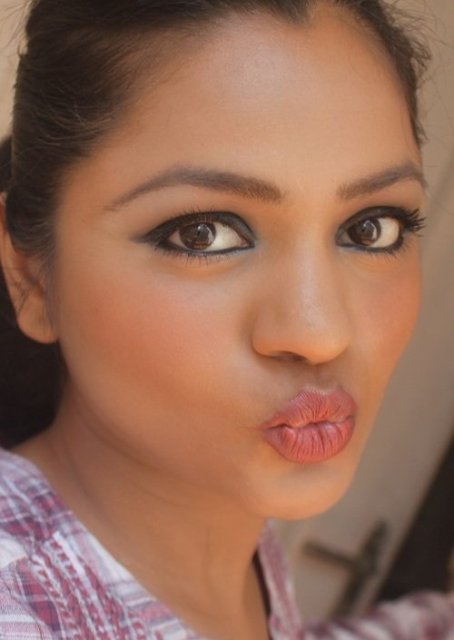 Image source: wisheshe
Applying a subtle highlighter on your cheekbones in 'C' shape is the sure trick to a perfect IT-look.
8. Concealing the right way
Concealing your under eye areas with a red tint concealer followed by a yellow tint concealer fixes the dark shadows best and gives your cheeks a fuller look.
9. Conceal the flatness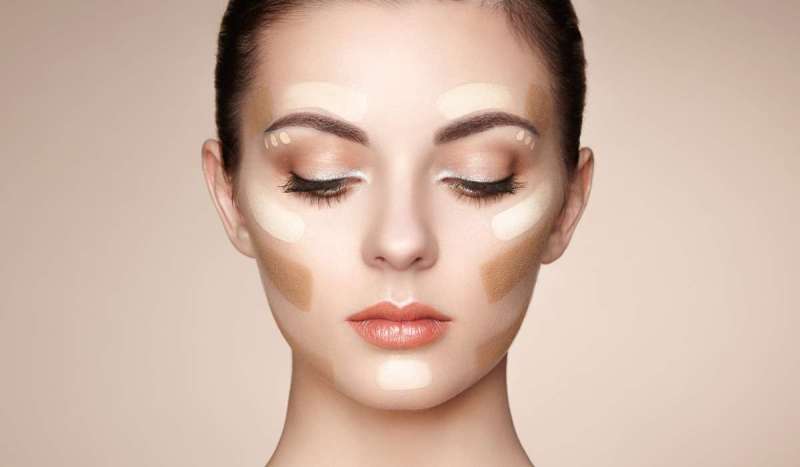 Image source: beautyheaven
Using a red tint in a triangular application and topping it with a yellow one will work wonders as the perfect brightening trick for flat cheeks.
10. Look wide awake with curled eyelashes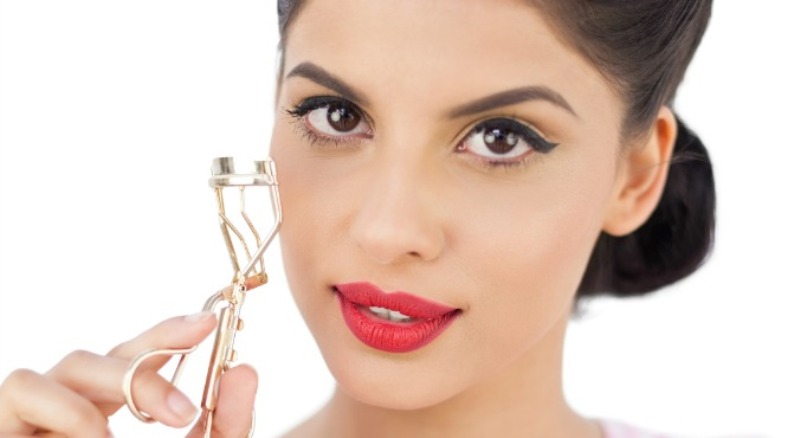 Image source: theglow
Curling your lashes is the easiest makeup-free way for the wide awake look. Plus, the flutter! <wink>
11. Extract the magical smoky eye look with your fingers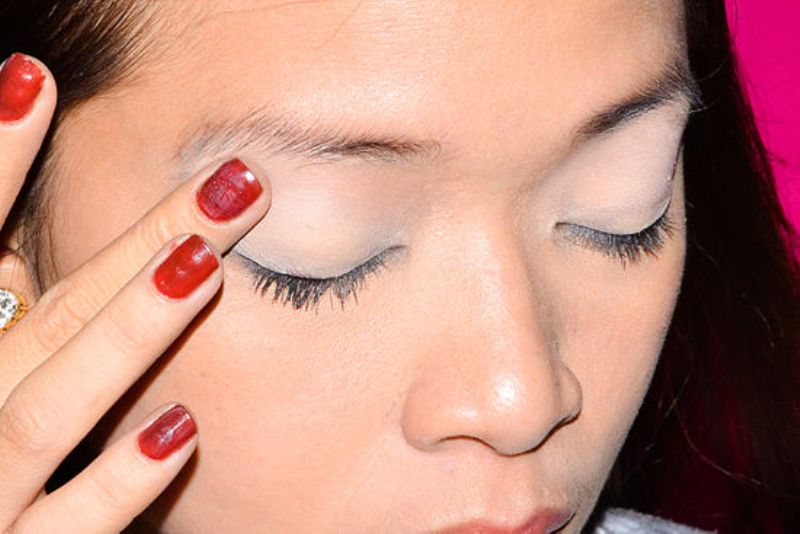 Image source: beautyhows
Your fingers not only help apply the product better but perfect the smoky effect by blending the product with their lines as well.
12. Ace contouring with a check mark on your cheek
Applying the product in a check sign from your cheeks to your ears gets you the perfectly sculpted face.
13. Let disposable mascara wands give you fuller brows
A slight flip with the mascara wand sets your brows in no time.
14. Use the shadow to find the spots to conceal
You can find all the dark areas to conceal by tilting your chin before the mirror.
15. Transform your favorite shiny lip color into matte with translucent powder
A gentle tap of translucent powder with a brush turns your glossy lipstick to matte in a blink.
16. Line the inner rim of your lower lash with a nude color for a magnetic effect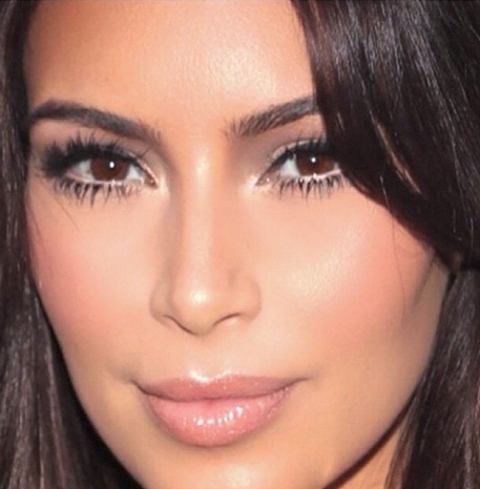 Image source: Pinterest
The peachy perfection will cancel the redness of your eye, giving you a morning fresh look that will make heads turn.
17. When in a rush or out of selection, keep a go-to shade that colors your lips, eyes, and cheeks in one sweep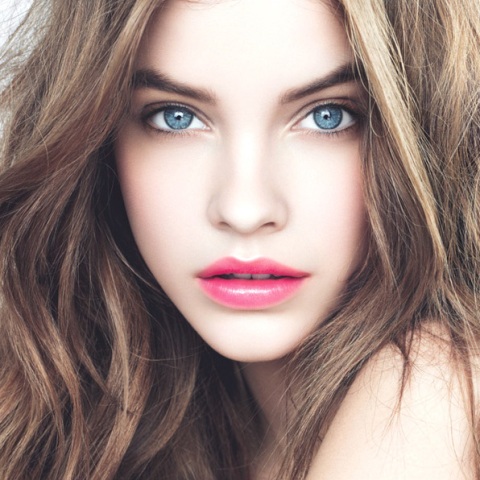 Image source: lorealparisusa
A range of berry colors can justify your lips, cheeks, and eyes all right!
18. Fill your eyebrows to get the perfect shape with tweezing
Filling your eyebrows before tweezing keeps you from over plucking and brings out the exact shape.
---
Suggested read: 10 easy steps to get that natural no-natural look
---
19. Add volume to your hair with dry shampoo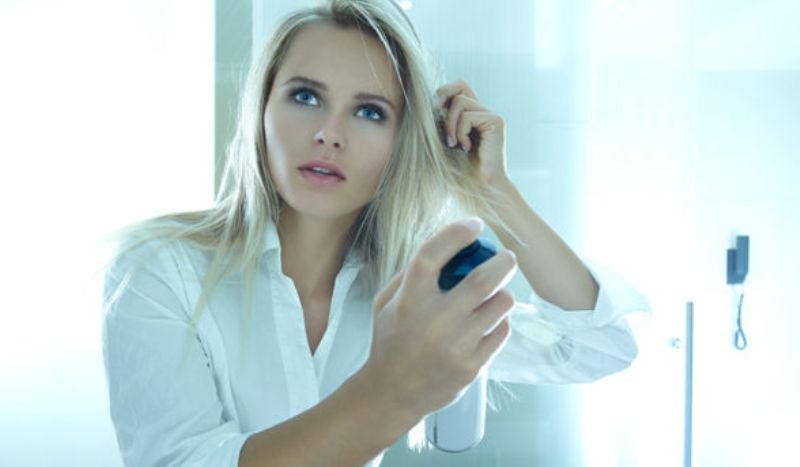 Image source: thebeautytips
Along with cancelling the oil in your hair, applying dry shampoo in the roots adds a 'wow' volume as well.
20. Hide your hair growth with a hair shadow matching your dye
Hair shadows balance the contrast of the dye and natural color, keeping your hair safe and beautiful before the next coloring session.
21. Fix the rogue flyaways with a hairspray that's alcohol-free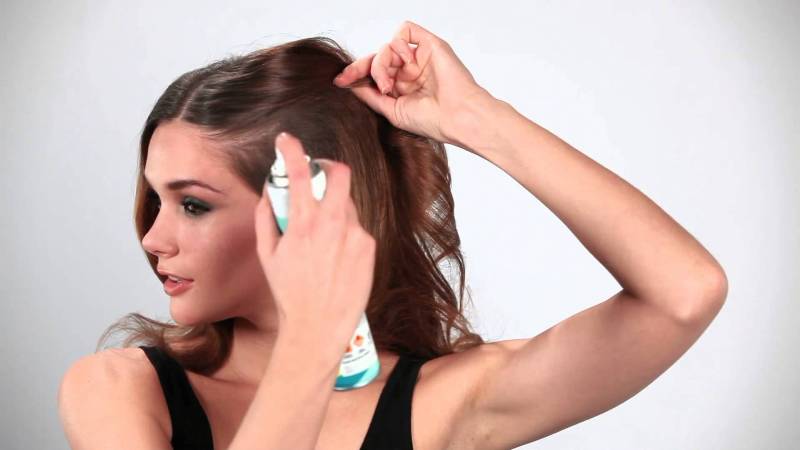 Image source: thebeautytonic
With a few alcohol-free sprays, you can fight the frizz and tidy your flyaways by blending them with the rest of your hair.
With these tricks on your tips, you can look your beautiful best all the time. Yes, you are ALWAYS welcome!
Featured image source: theglow
Summary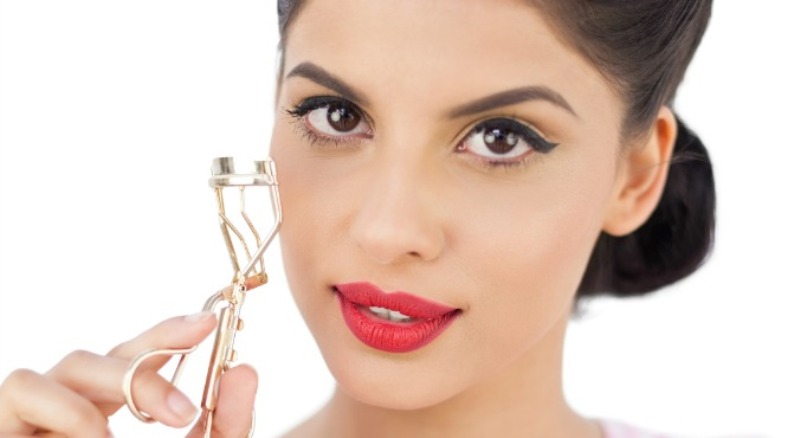 Article Name
21 Amazing Makeup Hacks All Lazy Girls Will Love
Author
Description
Makeup hacks are like cheat sheets to pass the look-gorgeous test without the hard work! COOL, right? ;)