Fashion is not just about clothes or accessories. It is about looking good, hip, and presentable! Now that you have scoured those webpages with blown up photographs of airbrushed celebs and watched so many chick flicks, you surely must have understood the joys of having perfect makeup. The one big misconception to steer clear of here is that makeup is not just about applying the best of the line products. Makeup is about enhancing your natural beauty and lending it an extra edge! What makes your makeup regimen a wow factor is how many makeup must-haves you stock.
As a woman in your 20s, you need to figure out the makeup must-haves that should be your lifeguards – always!
---
Suggested read: 16 stunning ways we are taking to the metallic makeup trend
---
1. Primer
Image source: Pinterest
We suggest that you invest in a high-end one for the face primer category. We are not sure what the best brand in your region would be but going for studio brands for a good primer will be better than investing in a low-end one. The face primer is essentially a layer below the foundation that goes on to prevent the caked up look after you are all dolled up. The primer acts like a thin layer of skin that protects that real epidermis against any damage. The best face primer will be one that is apt for your skin tone and type.
2. Face mist
Image source: Pinterest
Not many of you might be aware of a face mist. Yes, some salons do use it after plucking your eyebrows, but then, this is not the only purpose of a superb face mist. You need a face mist to seal your makeup. Therefore, this is the last thing out of the makeup sack. After you are done with applying the blush or the powder, simply spray some mist from a distance. This will automatically dry up since the skin will drink all the moisture up! The best face mists come sans any chemicals or allergens. However, do check the composition on the label to avoid unnecessary skin breakouts post application!
3. Eye shadow palette
Image source: Pinterest
You might have thought that eye shadow is all too out there, but wait – once you hit your mid-20s, you will realize the value of having eyes that look well made up! Your biggest challenge to rock the eye shadow is to practice the application process properly. Now, before you deviate too far, note that a matte palette of eye shadow makes it to this list of makeup must-haves for the women in their 20s. Gloss and shimmer are best left for stage events while their matte counterpart can be easily worn anywhere – even to the boardroom, we promise!
4. Lip tints
Image source: Pinterest
Move on from the lipstick. Yes, the lipstick is handy and a must-have, but for your 20s, lip tints are the next big thing. Learn how to fill in your lips using the lip tint applicator, and bid goodbye to the worry of having bleeding lip color ever again!
5. Makeup brush set
Image source: Pinterest
Are you still using the box set makeup brushes that come with your makeup products? You need to grow up. Use premium makeup brushes so that not a strand sheds itself to damage your perfectly neat look. We know the price tags could be hefty, but then, this is an investment that basically needs one installment for at least half a decade!
6. Eyebrow kit
Image source: Pinterest
We sure do not pay ample attention to the eyebrows! The eyebrows are frames to our eyes and therefore, deserve to be taken care of. Besides trimming and plucking them, make sure you pamper them with a massage. The eyebrow kit will have the right gel for massage as well as the right pencil to make these brows prominent for a party!
7. Skin serum
Image source: Pinterest
Much like serum for the hair, skin serum works wonders by moisturizing the skin from its deepest layers. This is a must-have for daily use, and will help you appear fresh despite having no heavy foundation on!
8. Hairspray
Image source: Pinterest
Hold your hairstyle in place with hairspray. You need to make yourself presentable and appear classy instead of flaunting a bad hair round the year!
9. Water-based foundation
Image source: Pinterest
Stop wearing those silicon-based foundations. Check the label and make an informed choice by picking one that is water-based. The biggest bonus is that your skin is not harmed in any way and the makeup lasts longer than you can imagine!
10. Nail top coat
Image source: Pinterest
Sure, you have an awesome nail polish collection. But then, did you forget to get a top cot? This means you will have chipped off paint the very next day while having no time to fix the same. Welcome the top cot into your life, to bid goodbye to these essentially irksome issues!
11. Jet black eyeliner
Image source: Pinterest
Forget the aqua or the blue liners. Sure, these are chic and haute but then, jet black needs no further praise. It is a must-have simply because it is BLACK!
---
Suggested read: 22 makeup rules that are worth breaking
---
12. Nude pout liner
Image source: Pinterest
Do not forget to ditch the same pink lip liner you combine with all shades. Get a nude lip liner to frame a perfect pout. Yes, we call it the perfect pout liner!
Now that you have access to our list of makeup must-haves for your 20s, go ahead and shop for these right away! After all, you are not 20 forever!
Have we missed any other makeup must-have? Tell us in the comments below.
Featured immage source: Pixabay, under Creative Commons License
Summary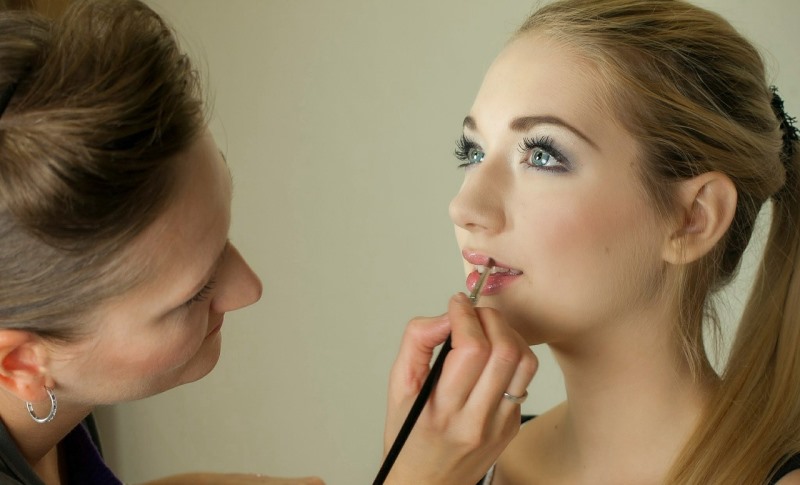 Article Name
12 Makeup Must-haves Every 20-something Woman Needs To Invest In
Author
Description
Whether you apply makeup every day or not, you MUST invest in these makeup must-haves. After all, you only live once!