If I were a makeup cop, I'd arrest more people guilty of committing eyeliner crime than any else. Now, I don't mean to scare you but between you and me, I think you can safely admit that this is one product that most people go really wrong with, really fast.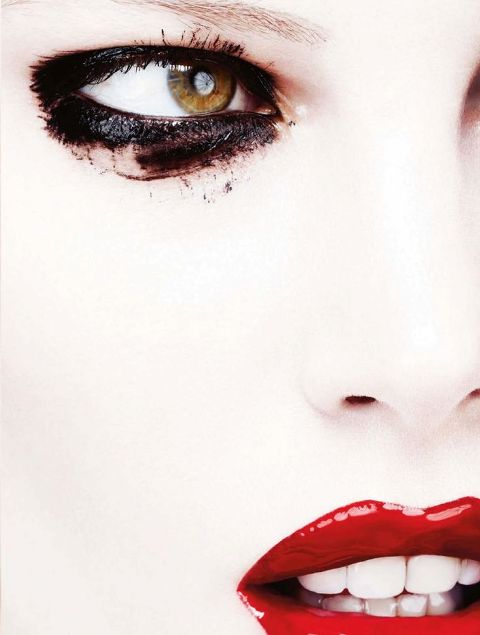 Image source: Pinterest
From creating raccoon eyes by applying too much liner to displaying an amateur hand by drawing uneven lines, there is so much of eyeliner crime being committed everywhere that I am afraid I am soon going to have shortage of space in my makeup jail.
And yet, the product sits atop every favorite makeup checklist- because it elongates your eye shape, adds definition to your eyes and makes them look bigger, brighter and alert!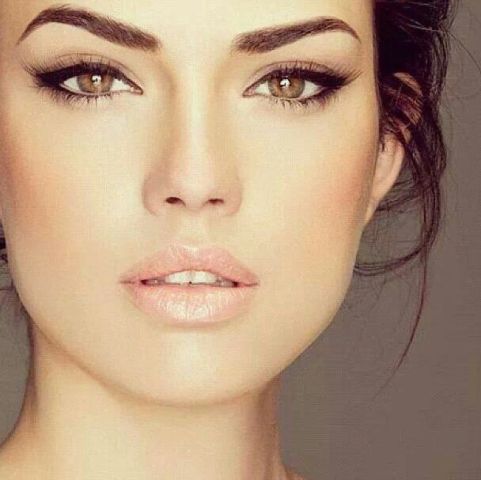 Image source: Pinterest
So, how does one use it in a foolproof way so as to avoid being arrested? By avoiding these most common eyeliner mistakes and doing 'it' the right way:
---
Suggested read: Top 10 celebs who rocked the winged liner in 2015
---
1. Leaving a gap between your lash line and eyeliner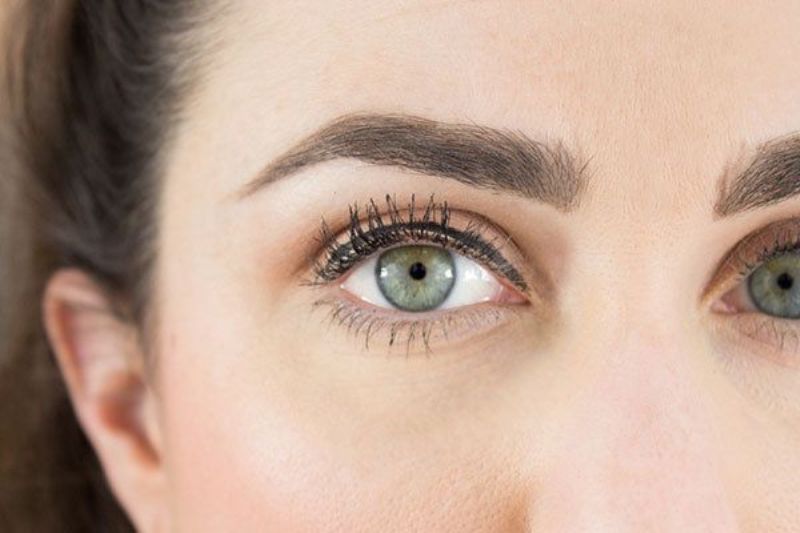 Image source: Pinterest
If you can see any part of your skin peeking through, you have goofed it up. The best way to ensure that you do not leave out any space between your lash line and liner is to wiggle your liner directly on your lash line. In fact, experts recommend that you lift your upper lid and do a tight lining underneath. This shall enhance your overall look and make your lashes look more lush and bright. Another primary requisite to ensure that you do not have a gap between your lash line and liner is to not look straight into the mirror. This causes gaps, crooked lines and sloppiness. Looking down into a mirror ensures that you apply liner as close to the lash line as possible.
2. Lining both your lash lines wrong

Image source: Pinterest
While lining your lower lash line without doing the top is a grave offence doomed to third-degree in my books, lining both lash lines is trespassing too. Equal distribution of liner on both lines makes eyes look smaller while lining the upper lash line when avoiding the lower lash entirely immediately makes your eyes stand out. If lining the lower lash line is important, we recommend that you wiggle in the waterline of the outer part of your lower lash line or go for an extremely thin line.
3. Using liquid liner for your lower lash line
Too dramatic for the lower line, liquid liner is best suited for creating a winged/cat look for your upper lash line. The lower lash line should only be lined in soft pencil or dark eye shadow.
4. You are skipping the nude/white pencil
Image source: Pinterest
You often pick a brown or black liner on the lower lash line and think you are done. However, not lining the waterline of your lower lash line in nude (more natural) or white tends to mess up the dynamic of applying an eyeliner and makes your eyes look smaller. Using a nude or white liner on the lower lash line makes your eyes look bigger and more awake.
5. Not using a sharp pencil liner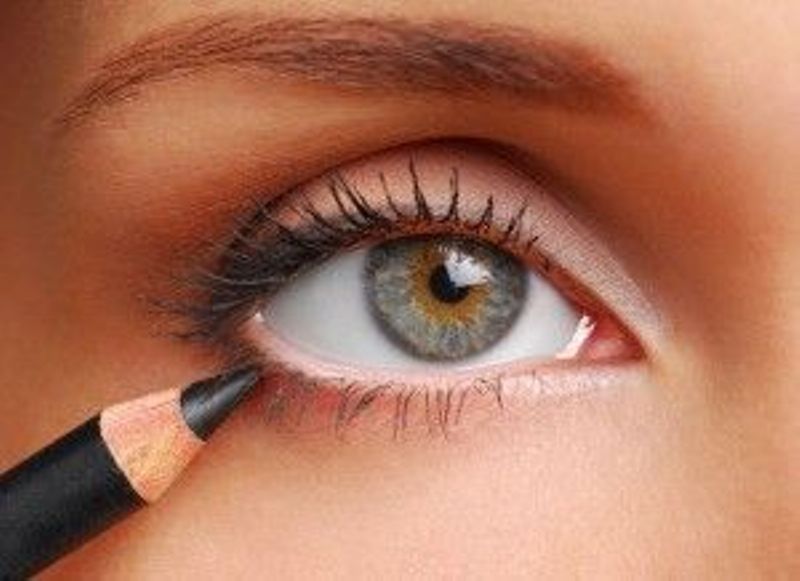 Image source: Pinterest
If you are one of those people who only sharpen your pencil when it comes down to the nub, it ain't no surprise that your makeup looks like some sloppy version of did-it-in-the-dark business! Experts recommend sharpening a liner each time you use it for pointed application and a well-defined, neat look.
6. Pulling on your eyes while applying liner
You always tend to pull on your eye while applying liner. DON'T DO IT. The skin around your eyes is super sensitive and it ages quickly, especially when you're pulling on it like that. It can change the way the skin around your eyes looks. Get used to applying eyeliner without pulling the skin flat by putting a mirror lower and looking down while applying.
7. Using a dry pencil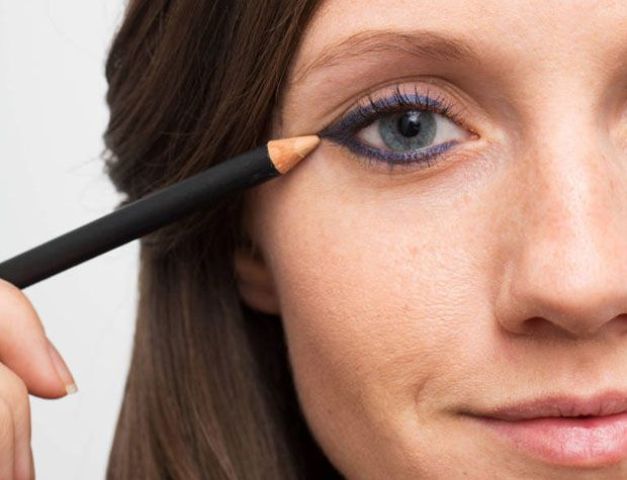 Image source: Pinterest
Dry pencil can hurt, pull at the skin, leave skid marks and irritate your eyes on use. To avoid it, we recommend that you use a creamy pencil.
8. Sticking to one kind of liner
If you are using one liner for all your purposes, you are going wrong with the basics. While a pencil liner works well for an easy, breezy, subtle everyday look, a liquid liner is apt for creating a winged/cat look for some revved up drama. Gel liners, on the other hand, take the glam game several notches higher and infuse a lot more drama into your look.
9. You are curling your lashes after eyeliner application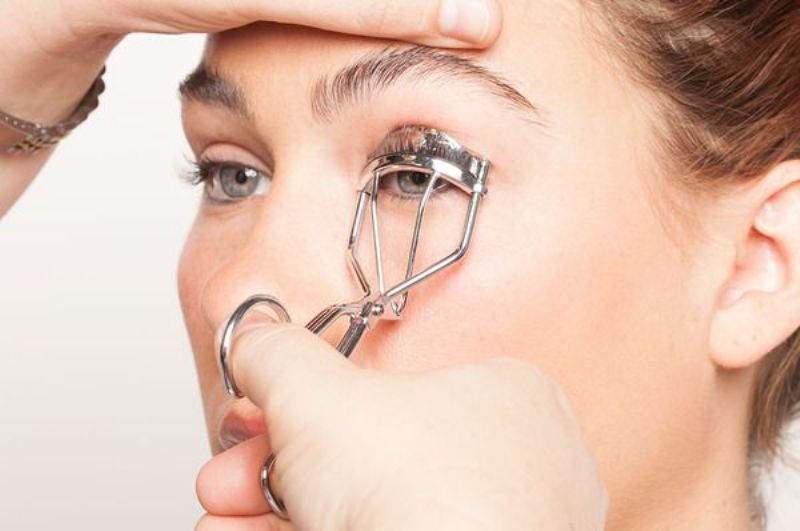 Image source: Pinterest
Curling your lashes after applying eyeliner removes the liner that's closest to your lashes, leaving that gap which is equally criminal in the makeup Bible. Curl your lashes first and then, apply eyeliner.
---
Suggested read: 10 easy eye makeup hacks for the truly lazy girls
---
10. You are doing nothing to prevent smudging
If you simply put on your liner, hoping for the best- you are forgetting the prep work it takes to make it stay. For a long-lasting line, an eye makeup primer is absolutely essential. Applying a primer before using a liner and using a tiny brush to powder the area in a matching shade will hold the makeup in place.
Now, if you follow the mandate issued, I might release you from my makeup jail on account of good behavior. I am kinda more for rehabilitative justice than retributive- so look through these again, learn and get civil with the eyeliner. It can be your bae!
Featured image source: Pinterest
Summary

Article Name
10 Eyeliner Mistakes You Are Making, And How To Avoid Them
Author
Description
If I were a makeup cop, I'd arrest more people guilty of committing eyeliner mistakes than anything else! :P