Rules are meant to be broken or so they say. When it comes to makeup rules and trends that come and go, we never tire of keeping abreast of the latest updates- be it overthrowing some old classic tricks of the trade or simply, improvising upon the makeup rulebook to bring new-er, better versions of makeup rules in place.
Either way, it's been long enough for some peeps to have lived with makeup rules that have long turned stale. Here are the rules you must break NOW:
1. Brushes are the best tools for you
Image source: Pinterest
Though most of the artists prefer using brushes for getting a fine finish, relying on spray gets you an even finer finish and sometimes, a dabble with fingers is a welcome option.
---
Suggested read: 10 easy eye makeup hacks for the truly lazy girls
---
2. Wear makeup from the family of your skin tone
For times when you want to step out of the subtle monotony, pairing a cool ice blue eye with a warm ochre tone can perfect your look with an outstanding sizzle.
3. Blush is just for the apples of your cheeks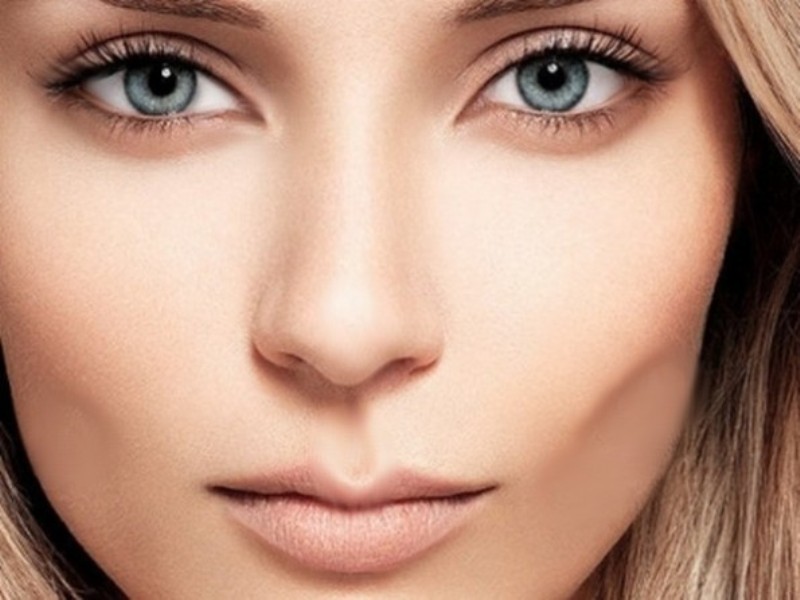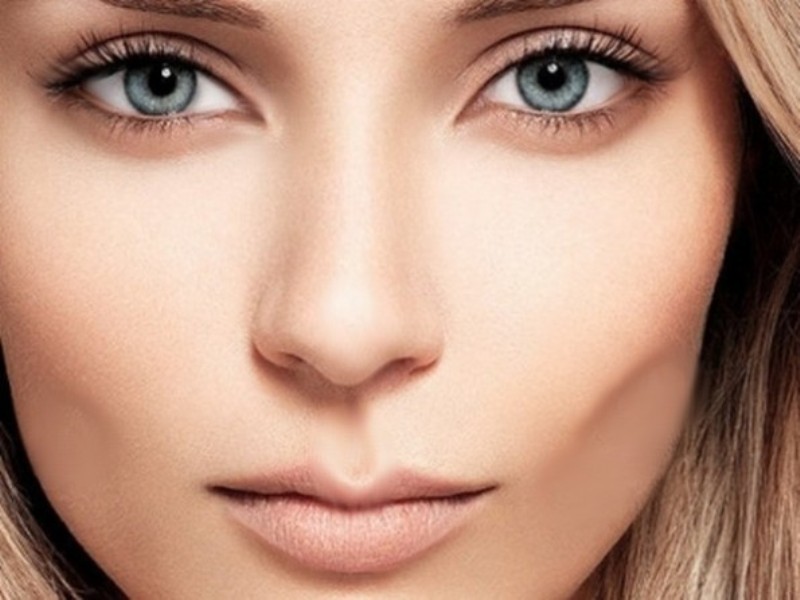 Image source: Pinterest
Along with the cheeks, a little touch on the forehead and the bridge of the nose works wonders as well.
4. Hairspray is meant just for your hair
Try fixing your brows with a little spray on a toothbrush and you'll see how well it works.
5. The foundation on your face should match the color of your neck as well
NO! They are of different color naturally and all you need to do is blend the foundation so there's no visible line in between.
6. Flaunt matching hair and eyebrow color
Says who? Whatever your hair color maybe, a varying definition around your eye always looks more attractive. Think of the blonds and you'll know what we are saying!
7. It's always face after the eye
Image source: Pixabay, under Creative Commons License
This one's true- albeit partially. I'd suggest you to start the eye makeup after applying a nice layer of translucent powder on the face first.
8. The wonders of bronzer should be limited to your face
Just apply it on your perfectly sculpted abs once and you'll get the answer.
9. Mixing metals is a no-no
Not when you wish to stand out! Using gold and silver together can give you a matchless ultramodern look.
10. Lipstick on cheeks = a sticky mess
Gone are the days! The effect of great glossy moisturizing lip colors can beat that powder blush now.
11. When filling in the brows – trace the natural shape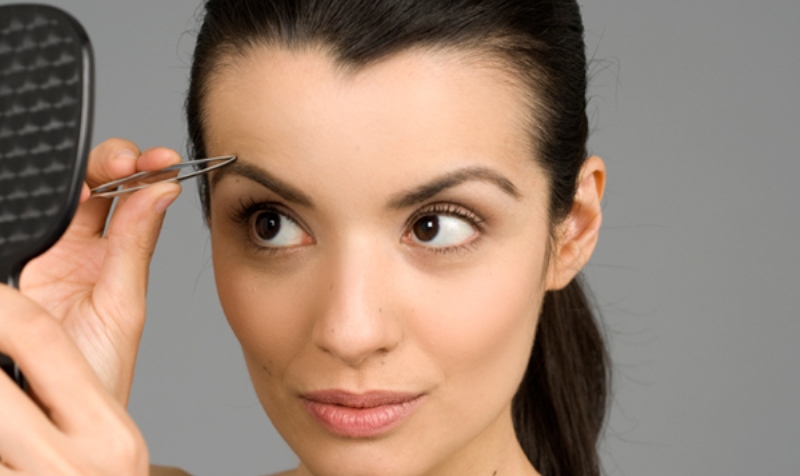 Image source: Google, copyright-free image under Creative Commons License
Experimenting can add an exciting dimension to your face – so, don't hold back.
12. The products for men are ONLY for men
Don't believe it! There are so many moisturizers, toners, and aging serums that are for men but work equally well on the female skin.
13. Color coordinating your nails and lips (eye shadow, blush, and what not!) is the way to go
Reality check – not anymore! Experimenting with color is in and it's a must-try hit.
14. Lip liner should line only the inside of your lips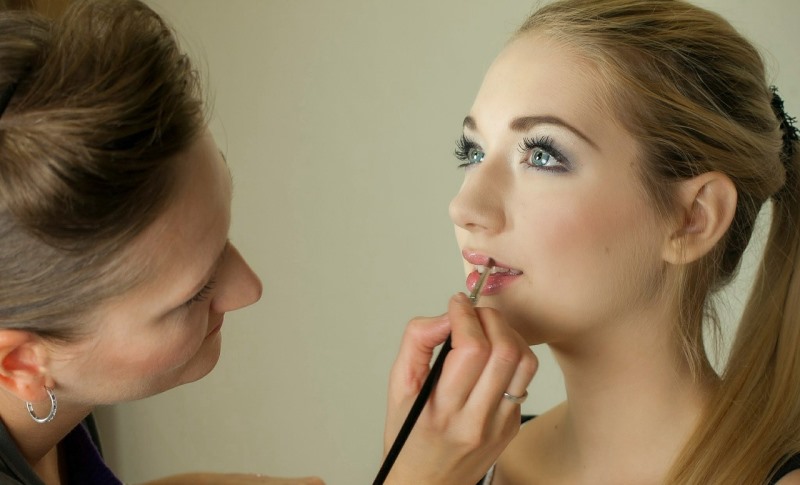 Image source: Pixabay, under Creative Commons License
You can not only use it outside the lip line, but make your lips small/big, wider, fuller and just perfect.
15. You should always take makeup off before going to bed
Usually yes, but if it's hot smoky that you're aiming for, sleep with the black on your eyes and you'll wake up with the perfect touch.
16. Always style your hair when freshly washed
Hair, after about two days of wash, not only yields better to styling but also holds the style longer and better.
17. Step in concealer first and foundation later
At most times, it's only after applying the foundation that you find the real places where you need the concealing magic – so, just forget this!
18. White line is how you brighten up your eye
Well, it's not the only one! Nude works even better!
19. Coat only on dry mascara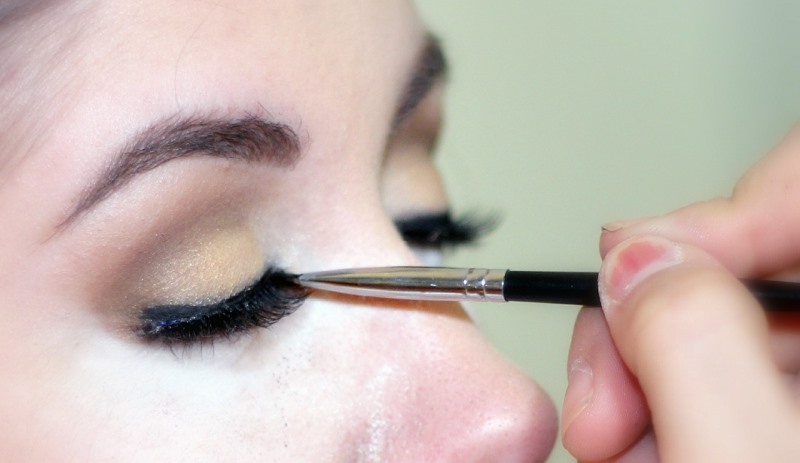 Image source: Pixabay, under Creative Commons License
The application of coat depends on the effect you wish for – dry lashes give a set look while applying on still wet lashes gets a more natural and fluid appearance.
20. Color pair you mani-pedi!
Says who! With the great nail art designs and funk style ruling the trend charts, this rule has no ground at all.
---
Suggested read: 10 easy steps to get that natural no-natural look
---
21. Primer is where your makeup starts from
No, it's not! It can get you a great smooth skin, but for everyday makeup, moisturizer works just fine, especially when you have got dry skin!
22. Makeup makes you beautiful
Image source: Shutterstock
This is nothing but an unfair misconception. The only thing makeup does is accentuate the beautiful you!
So, don't let any makeup rule hold you back from looking your fabulous self and loving it, cheers!
Featured image source: Shutterstock
Summary
Article Name
Don't Believe What They Say: 22 Makeup Rules That Are Worth Breaking
Author
Description
In the world of makeup rules, you gotta break a handful to rule!