Ever since I was a teenager, I remember spending my relatively free-r weekend afternoons spent lazing on the couch, my earphones glued to my ear, with the songs of Adele blaring in- causing me to reflect on life and all the LOVE it brings us. Adele seems to have kept me company on my journey from the first innocent, naive head-over-heels tripping to the naughty crushes, the one true love, the first heartbreak to even, the moving-on bits! Somehow, with each phase in my love-life- with one person or the next or even, beyond people- I have picked up a few invaluable love lessons from Adele and the soothing, calming, even healing potion it she pours in through the ears. And I thought I should share them with you…
1. Love is unconditional
My favorite lyrics: '
I will always love you' from Love Song
It feels like you've found yourself in him, so you'll love him no matter what. You believe it's going to be forever and you have absolutely no conditions attached to that. Even if it means that he isn't in your life anymore, you'd still carry him in your heart, his love pumping through your veins and oozing out as emotions a wee bit from the corner of your eyes and a wee bit from the sighs that dot your song!
2. Love is precious
My favorite lyrics:
'I could make you happy make your dreams come true
Nothing that I wouldn't do
Go to the end of the Earth for you
To make you feel my love'
from Make You Feel My Love
Because there simply isn't anything you wouldn't do for the one you love.
---
Suggested read: The most misunderstood love songs ever…
---
3. Love is blind (if only you knew…)
My favorite lyrics:
'But there's a side to you that I never knew, never knew,
All the things you'd say, they were never true, never true'
from Set Fire To The Rain
The moment you realize that nothing lasts forever- and somehow, just somehow, that's the worst and the best thing you could ever know!
4. When you know you can't turn back time
My favorite lyrics:
'But I don't want to carry on like everything is fine
The longer we ignore it all the more that we will fight'
from Love You in The Dark
We have all wanted to desperately cling to the last few shards of happy memories that make one smile at the thought of what was and cry at the thought of what shall never be!
5. The spell of love is…short-lived. You got to keep doing the trick to keep the magic on…and that, often, isn't as easy as flicking the wand. It's hard work. And not everybody is up for it.
My favorite lyrics:
'Forgive me first love, but I'm tired. I need away, to feel again.'
from First Love
Coz you do need 'AWAY' to feel again.
6. The rush of love is crazy
My favorite lyrics:
'You said I'm crazy, If I'm, I'm crazy for you'
from Crazy For You
Because what is love, if not crazy, right?
7. Love IS a leap of faith…
My favorite lyrics:
'You'll never know if you never try
to forget your past and simply be mine'
from One And Only
Coz there are times when someone comes along who will fill in the wounds from your past for a healthier, happier future! You just gotta make the choice!
8. Love can be selfish (coz we definitely are!)
My favorite lyrics:
'But if I can't have you the way I want you
I don't want you at all'
from That's It, I Quit, I'm Moving On
But this once, you're no more the naïve girl blinded by her pink illusions.You could see it for what it was, and just didn't have the courage to embrace another time when hopes will be shattered and love will come crashing down.
9. Love isn't forever (Nothing is!)
My favorite lyrics:
'But like everything I've ever known, you disappear one day
So I spend my whole life hiding my heart away'
from Hiding My Heart
If only hiding away your heart could stash away the pain! But isn't the wound the place where the light enters?
10. Loving is the only thing we can do- love is beyond our control
My favorite lyrics:
'Cause I can't make you love me if you don't
You can't make your heart feel something that it won't'
from I Can't Make You Love Me.
The only part you can control in love is the loving you do…
---
Suggested read: 15 unrequited love songs that made our hearts ache
---
11. The loss in love hurts real bad
My favorite lyrics:
'Don't you remember
The reason you loved me before,
Baby, please remember me once more'
from Don't You Remember
H.E.A.R.T.A.C.H.E
12. Love never dies
My favorite lyrics:
'I had hoped you'd see my face and that you'd be reminded that for me it isn't over'
from Someone Like You
All love remains…
What other love lessons have you learnt from Adele's songs? Tell us in the comments below.
Featured image source: hookedoneverything
Summary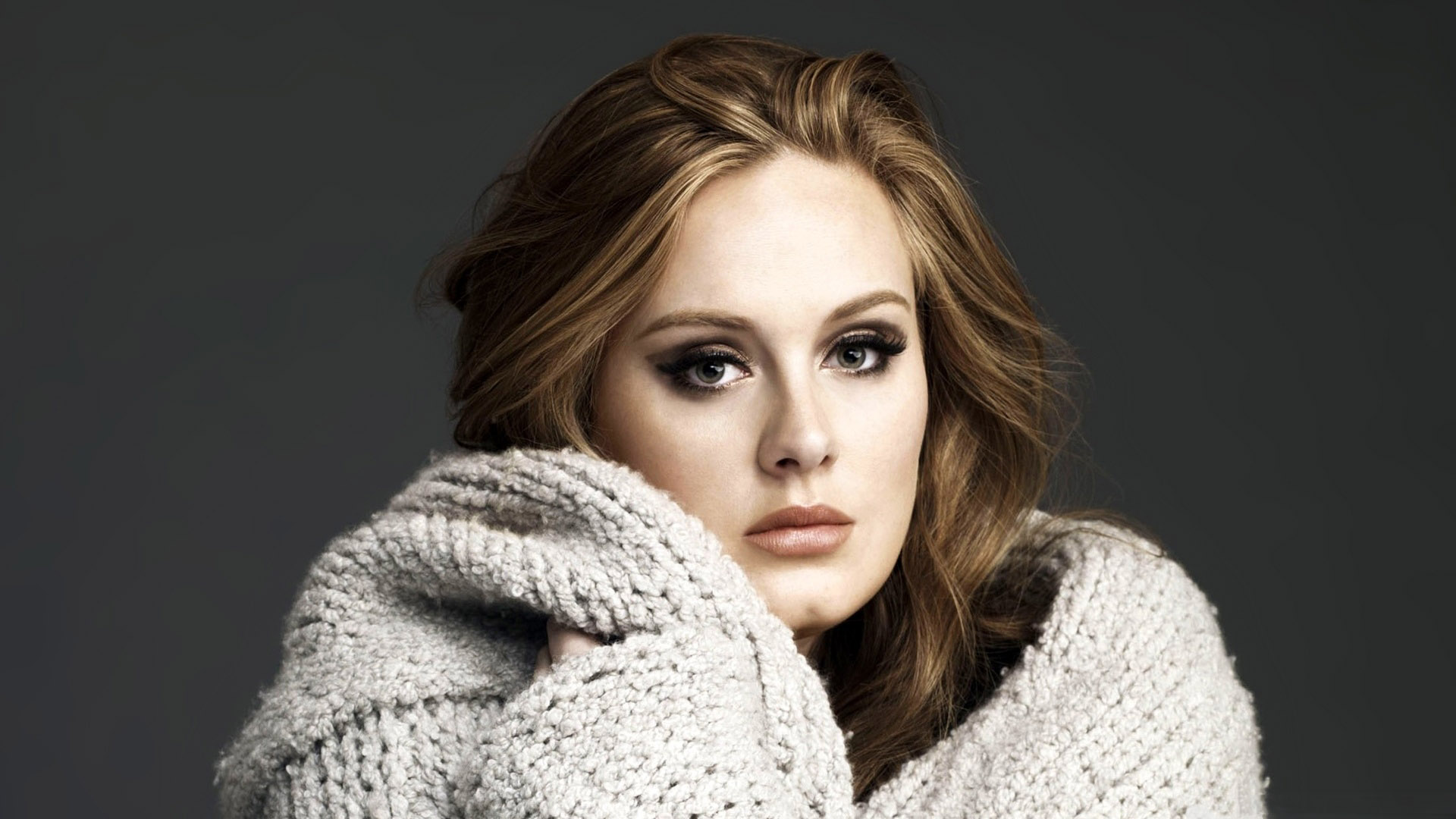 Article Name
In Love With Adele: 12 REAL Love Lessons I Learnt From Adele's Songs
Author
Description
Adele has been with me through all things L.O.V.E. Here are the love lessons I learnt from her songs...