Salman Khan is one among the 3,60,00,000 Gods worshipped in the country. It is but li'l surprise, then, that the entire country send out countless wishes to him on his 50th birthday- one of which may include being blessed with a wife. While we at NLT are more than pleased to join in, we cannot help but recall how bhai has always been dubious about his marital intentions. In fact, he has evaded the question on witty wings, sarcastic rollers and even vague crutches- coz being the BHAI he is, he can pull off a Batman-esque escape on  just about anything. And we still wouldn't love him any less. Here are our top 12 picks for each time he has dodged the marriage question, dabbang style:
1. When he tried to get away by stating the obvious…
When bhai was asked whether when he wanted to "double" on the 9th season of Bigg Boss (which is titled "Double Trouble"), he evaded the question by referring to his own movies. He said that he had already doubled since Maine Pyaar Kiya and now he wants to triple for Sultan.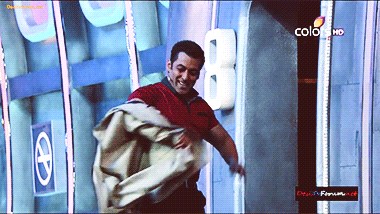 Image source: lovielimes
Well played, Mr. Chulbul Pandey. Well played.. <claps>
---
Suggested read: Salman Khan says, "Marriage is not for a lifetime"!
---
2. When he shrugged it off by referring to the epidemic that has latched onto marriage universally…
When another reporter at the same conference couldn't take the cue (oh, reporter), he invited this one from bhai. When asked the same question AGAIN, Salman simply snapped with a 'temporary ya permanent' remark!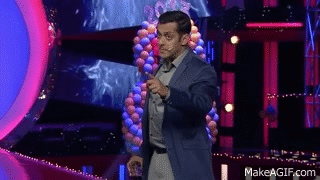 Image source: makeagif
Now answer that Mr. smartypants reporter! 😛
3. When he made us all wish he finds LOVE…real soon…
Bhai went into emo mode when he stated that he does not believe in love and that care and respect are not what love is supposed to be. According to Salman, love is what attracts someone to another even if that person is not nice. For him, the word is need and very few people have the same amount of need for each other.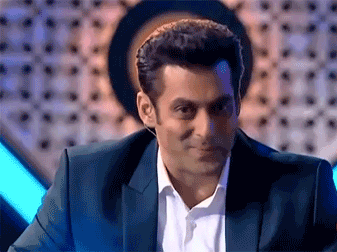 Image source: koimoi
And even though Bhai's logic may have been faulty, did anyone just see that glimpse of an old love in some corner of bhai's eye? <raises hand>
4. When he decided to turn philosopher, albeit pseudo…
When Salman was asked about his intentions to marry, he said "Marriage is cancelled and love is back" – a claim that evinces why love will reign over all types of institutionalised partnerships but works on a faulty presumption that marriage must necessarily be divorced from love.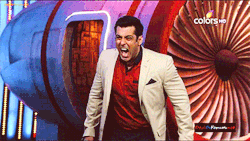 Image source: Tumblr
Salman, a marriage might make you believe otherwise.. 😉
5. By letting the nation in on why he is single…
When asked whether he was open to the idea of an arranged marriage, he averred that he is open to the idea of arranged marriages – it is just that he has never received a proposal. If anyone does send him one, then he would consider it.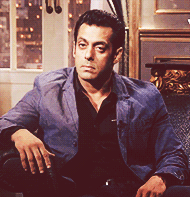 Image source: Tumblr
Girls, I hope you are listening! You know what to do.. 😉
6. When he almost got married because he did not want to act with other actors…
Bhai has his priorities straight. He would rather do the unthinkable – yes, give up his legendary bachelor status rather than act in a movie with Shahrukh Khan and Aamir Khan. In an interview given in 2015, Salman was given a choice between getting married and starring in a film with the other two Khans. He promptly chose the first.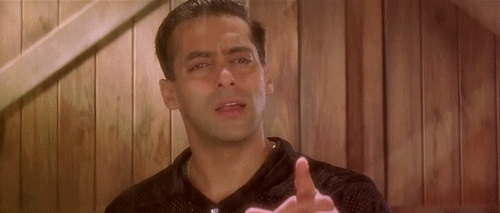 Image source: Tumblr
Umm, hope that's changing soon- we want BOTH! <puppy eyes>
---
Suggested read: Salman, Shahrukh, and Aamir In ONE movie!
---
7. When he came so close… and pulled back…
Salman Khan apparently wanted to tie the knot on his parents' wedding anniversary, November 18, back in the year 1999. Interestingly, close friends Salman and filmmaker Sajid Nadiadwala were to wed on the same day. While talking to Midday, Sajid said that the two have been friends for more than 20 years and in 1999, they had decided to get married, which unfortunately didn't pan out. Sajid, however, didn't divulge which of his girlfriends Salman almost married on that day!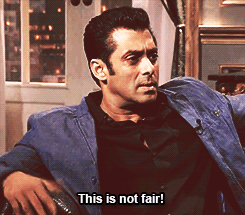 Image source: india-forums
Just imagine- if that would have come to be… <are you thinking what I am>
8. By using clever wordplay…
When film critic Rajeev Masand tried to test Salman by asking him whether he wanted to 'run away and get married,' Salman was rather unperturbed and wittily replied that he would get married and then run away.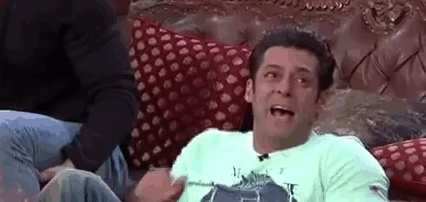 Image source: Tumblr
Haha, all married men just became a fan, bhai.. <if they weren't so already>
9. When he turned the tables on the paparazzi by laughing off what seemed to be their own doing…
Salman was once asked if he had a secret marriage. He immediately replied that he had never been good at hiding secrets, especially when you [the reporters] are so good at digging them up.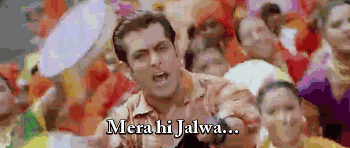 Image source: Tumblr
Checkmate, my friend. Checkmate.
10. When he adopted the sanskaari way of life
Salman must be given credit for the various ways in which he avoids the marriage question. Once he was quoted to be saying that "Marriages are not for lifetime now. Times have changed. It is about 'temporary shaadi' (wedding) now."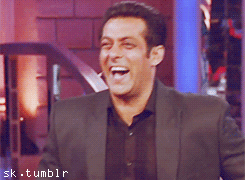 Image source: Tumblr
Dodge the bullet and blame all the PREM-shit Barjatya and Aloknath have been feeding you! Pure genius! 😉
11. By going for the direct slap…
This is the simplest way Bhai has evaded the lethal M-question. He has said that he does not really care about his marriage (at least not as much as the rest of the country) and that he will marry when he feels like it, and he doesn't have any further plans in mind. He said "Yesterday I said I am okay with an arranged marriage and today I am not okay; day after I will have another answer…"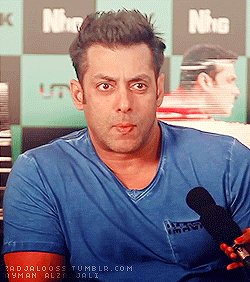 Image source: india-forums
Knowing bhai, he will never declare the correct answer until the day of his marriage!
12. Because he is saving himself for 'The One'
This is the most hilarious one out of them all. On the last season of Koffee With Karan, bhai admitted that he has never had a girlfriend  in his entire life. Forgetting the fact that his breakup with Aishwarya and relationship with Katrina has been the focus of much public speculation that he himself hinted at in earlier seasons of the same show, he decides to go for outright denial and gives himself the tag of a 50 year old virgin!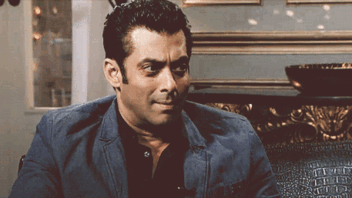 Image source: indiatimes
Well, let's just say we don't believe you bhai on that one, but we love you..
---
Suggested read: 6 reasons why Salman Bhai has the biggest heart in Bollywood
---
Plus, BONUS POINT: When bhai turned down the proposal from a girl the entire nation wishes they could be with…
…let's just leave the man with one single wish…
Happy Birthday, Salman…may you always be HAPPY- in singlehood or otherwise..
😉 :*
Featured image source: Google, copyright-free image under Creative Commons License
Summary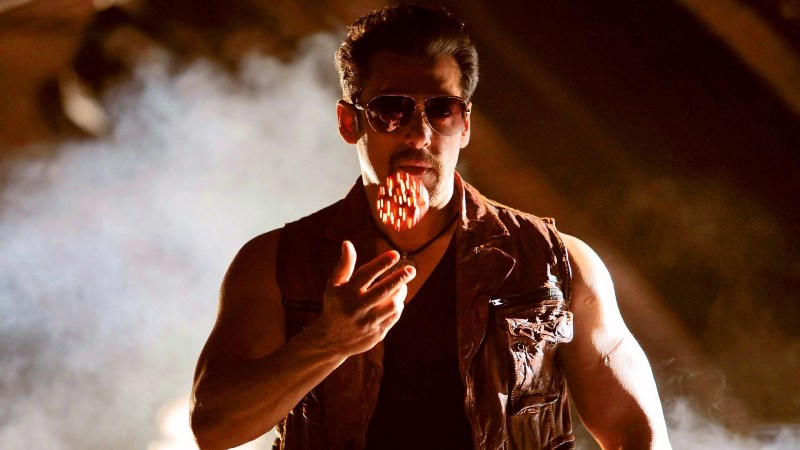 Article Name
12 Times Salman Khan Dodged The SHAADI Question, And Still Won Us All
Author
Description
Because Salman Khan and his marriage are a matter of national importance... ;)