When it comes to the (very long) list of the ladies we'd give anything to have as our BFFs, Jennifer Aniston is one of the divas who has been ruling at the top since decades! She's a star so many of the girls look up to for fashion goals and right when we are talking about the indelible mark she's left on all our hearts, we just cannot forget how she's always tressed to impress. Her luscious locks are always styled in trendsetting dos that turn into favorites in no time. So, I've got you fourteen of the most fantastic hairstyles that she's flaunted with effortless ease, exclusive only to her person. Get ready to make these Jennifer Aniston hairstyles your very own!
1. A classic updo #BlondMagic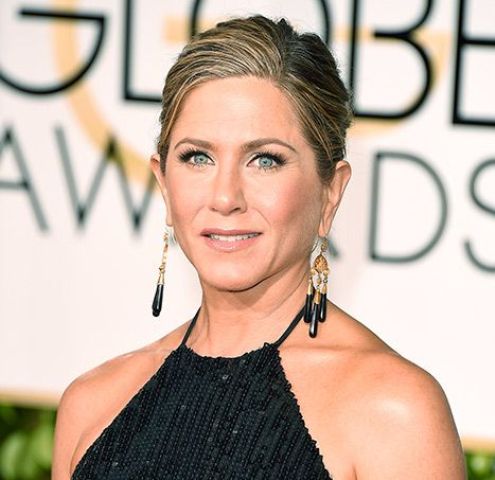 Image source: Pinterest
Easy to do and hard to not fall for, this is how Jennifer Aniston teaches you to stand out like no other.
2. A confident and sexy bob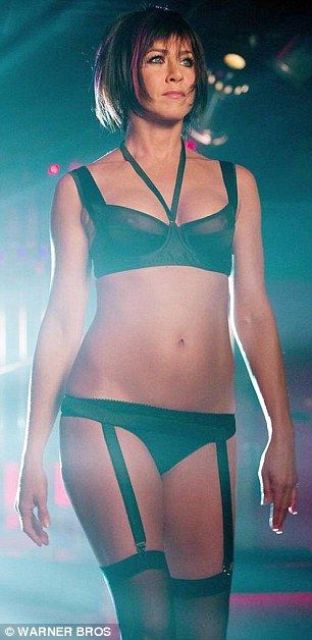 Image source: Warner Bros
Whoa! Suiting her tall and finely sculpted frame just perfectly, there's no other hairstyle that could have brought out the bold appeal of the look better than this one.
3. The playful one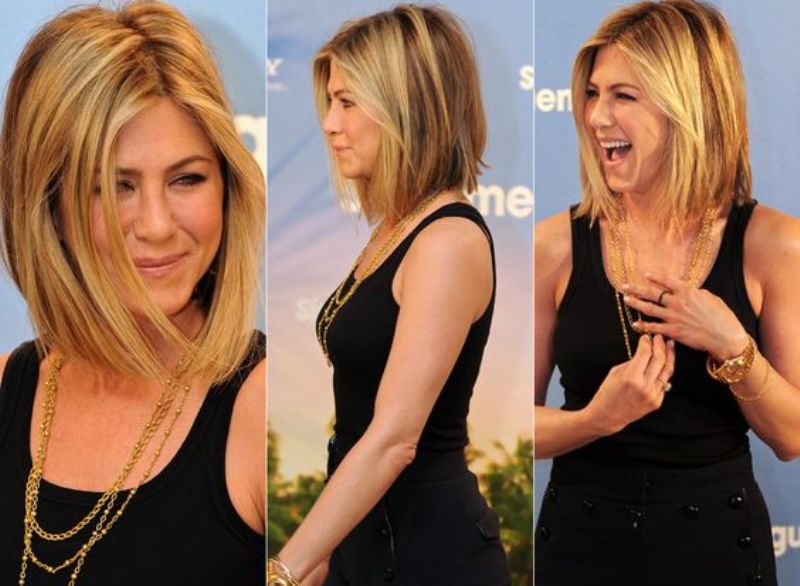 Image source: Pinterest
A girl next door hairstyle, it is accentuating her lean face with an ease hard to beat. It is comfortable, easy to look good in, and looks simply fabulous on her!
4. The beach perfect curls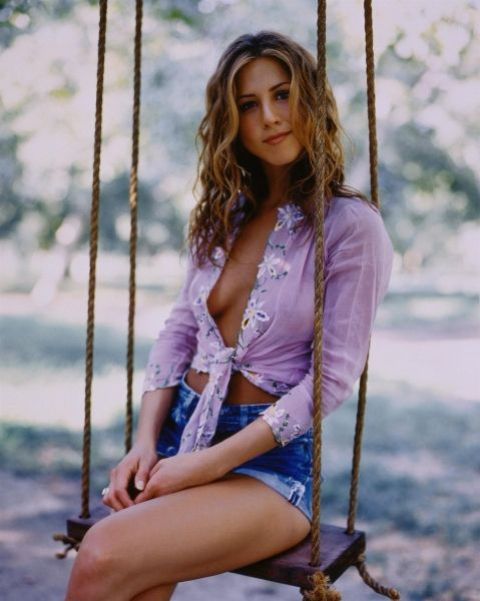 Image source: Pinterest
When you plan a day out in the sun, this is how you wear the fun. Cool and adorably cute at the same time – it's just picture-perfect!
5. The cute trend of the 2000s – "the Rachel"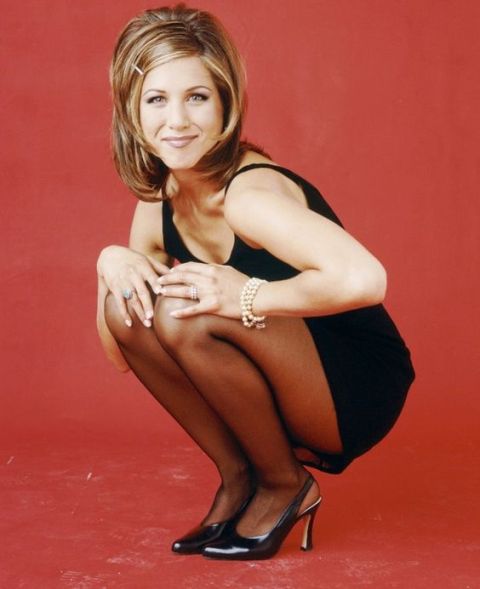 Image source: Pinterest
From the time when cute was the sexy thing, this exciting hairstyle with inside curled blades and neatly pinned front tresses makes your nostalgic fashion train take a turn.
6. The college girl braid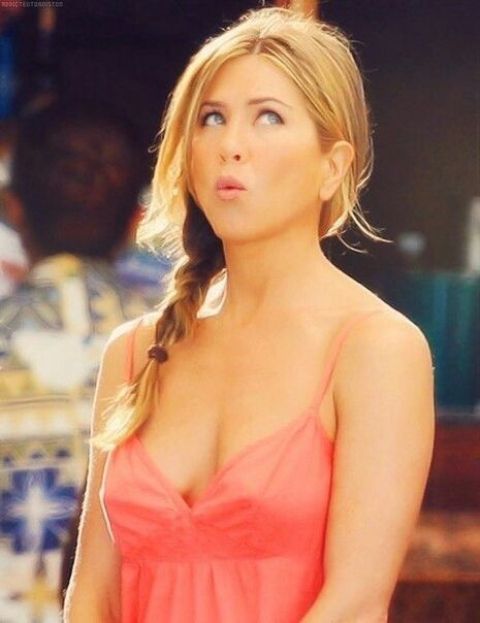 Image source: Pinterest
Epic and timeless in its own delightful way, this one-sided lazy braid hairstyle looks extraordinary on her.
7. A perfect sizzling look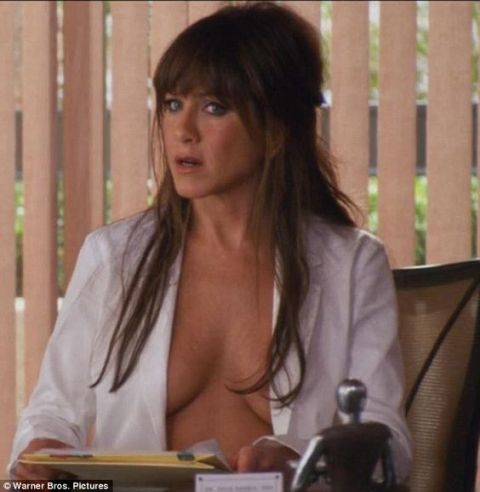 Image source: Warner Bros
With no words to express the thrill it makes the viewers experience, this hairstyle looks vintage perfect on her getup.
---
Suggested read: 10 times Jennifer Aniston gave us major fashion goals
---
8. The lavish length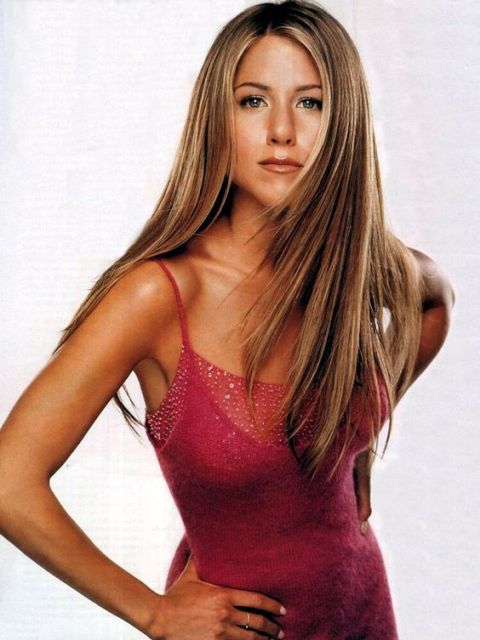 Image source: Pinterest
A trend that's here to stay – the smooth and nicely straightened length of hair is looking ravishing on her confident person.
9. A hairstyle that makes the brain go crazy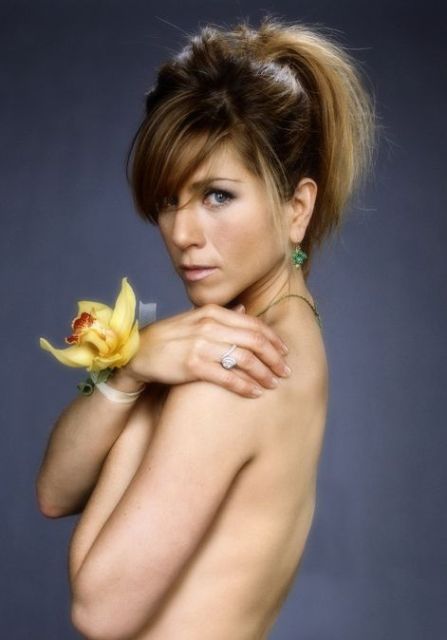 Image source: Pinterest
Comfy, cute and HOT- all at the same time. Can it BE any better? 😉
10. The sizzling stripper perfect sweaty locks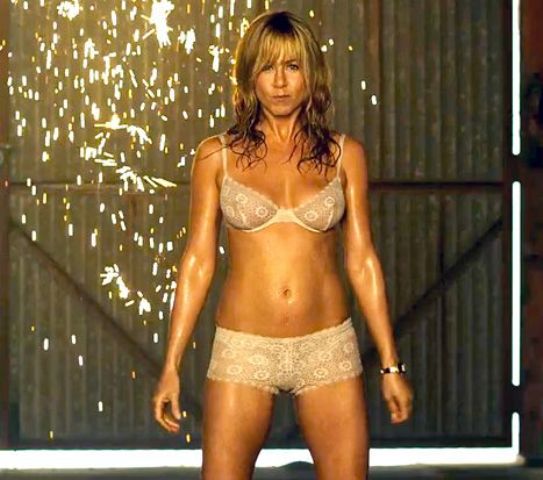 Image source: Pinterest
That's how you nail a sexy look and make it hard for the spectators to breathe – beyond perfect in its collar bone level length and catchy in its sweaty locks look, it's an unforgettable Jennifer Aniston quintessential!
11. The naughtiness of blonde streaks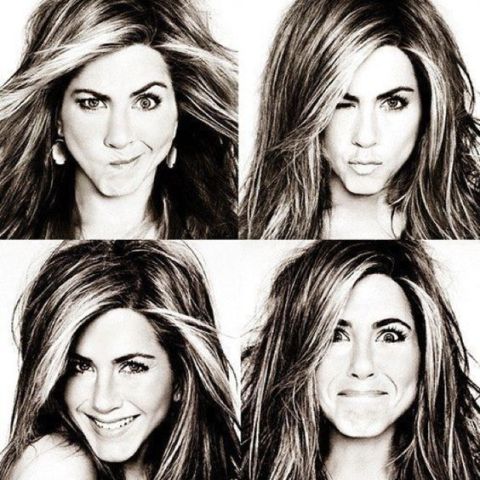 Image source: Pinterest
When the natural spectrum breaks the lavish monotony of the blonde color, this is the wonderful effect you can achieve. And with Jennie's irresistible camera presence – it's a style that we'll go for (anytime!)
12. The peek-a-boo side braid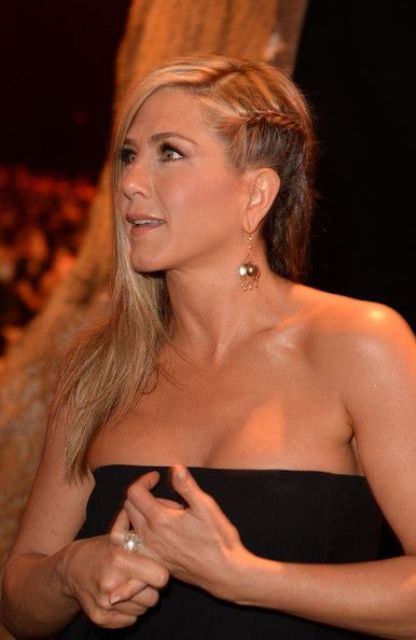 Image source: Pinterest
A little different from what this remarkable actress usually glam-ups in, but impactful nonetheless, this one-sided delicate braid style is a hit.
13. The pretty ponytail for the special premieres
Image source: Pinterest
Unfailing in the sense of fresh comfort that it suggests, who could've worn this style so confidently on the carpet better than your favorite Aniston?
14. The rogue 'lazy morning' hair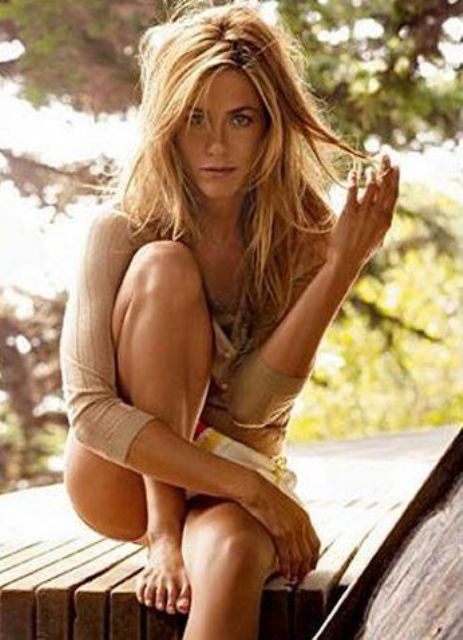 Image source: Pinterest
Here's my personal favorite and a hairstyle that we can all happily support every day, this ruffled hot hair look is definitely going to be our 'Hair goal #1' for sure!
Was it a to-die for list of Jennifer Aniston hairstyles or what? Coming from an adorable person like her, how could it not be!
Featured image source: Pinterest
Summary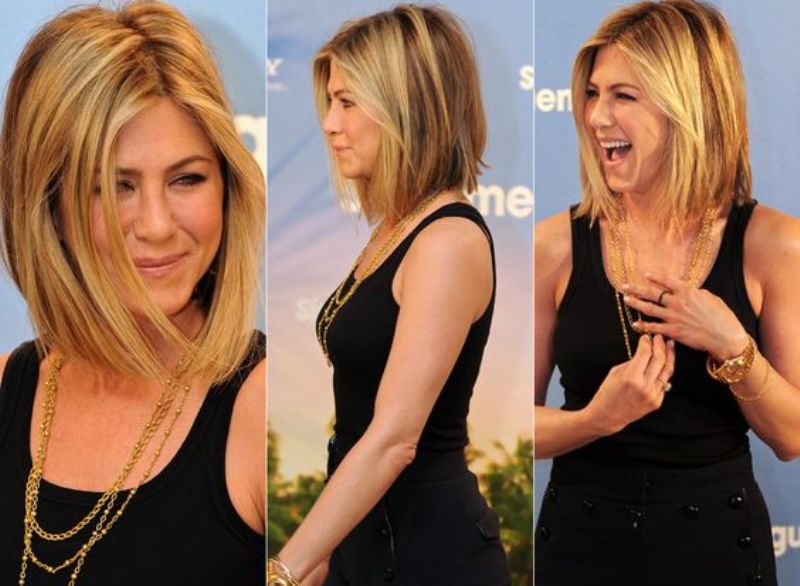 Article Name
#HairGoals 14 Iconic Jennifer Aniston Hairstyles We Are Dying To Recreate
Author
Description
Because when you are scrolling through celeb lookbooks, Jennifer Aniston hairstyles take a helluva lot of space- for GOOD reason!