Most men don't even bother about the kind of fragrance they use. Either their girlfriends buy it for them or they just pick one up randomly. But that's not how it should be. Of course, the woman in your life might not have a terrible choice, but when it comes to fragrances, it'll be a smarter thing to just get what you like. You're not wearing the fragrance to appease your partner or the people around you. It's for you. The kind of person you are and the fragrance you use is very important because to some extent the fragrance reflects you and your personality.
So, build your own signature scent. What describes you the best? The happy beach smell, the fruity one, or is it the amazing ocean-like one? Besides, you can't smell the same at all times. The fragrance you wear at a cocktail party and the one you wear to your boardroom meeting will obviously be different. So, you should have at least three different fragrances.
---
Suggested read: The ultimate guide to different types of men's suits
---
Here is a compiled list of the best fragrances for men, so make your choices. Just make sure that the fragrances play to your strengths and make a statement about you. Here we go.
1. Bleu De Chanel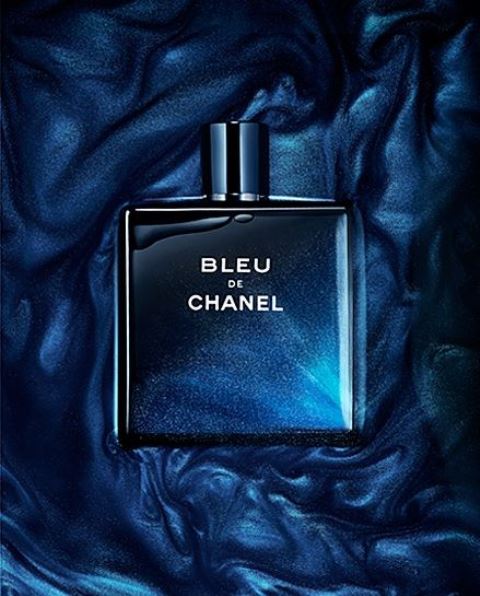 Image source: Pinterest
This fragrance has a traditional woody aroma with a hint of exotic ingredients in it. It is not too overpowering with just the right amount of peppermint, sandalwood, citrus, and vetiver. It is one of those must-have fragrances for your special occasions. It's luxurious, crisp, and seductive – perfect for you when you're spending time with your significant other.
2. Gucci Guilty Black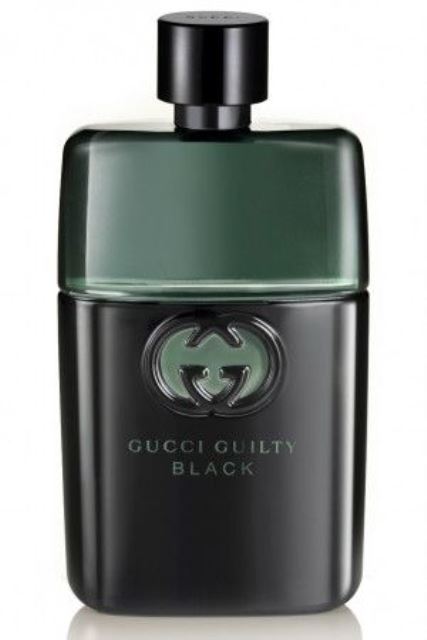 Image source: Pinterest
This fragrance from Gucci is exceptionally luxurious. It is for the men who like living their life on the edge – the risk takers and the adventure lovers. If this sounds like you, then this is what you want to invest in. The patchouli herb along with cedar, sandalwood, and an addition of amber notes combine to give you an earthy and manly feel. It has been designed especially for you, so don't miss out on it!
3. Versace Man Eau Fraiche by Gianni Versace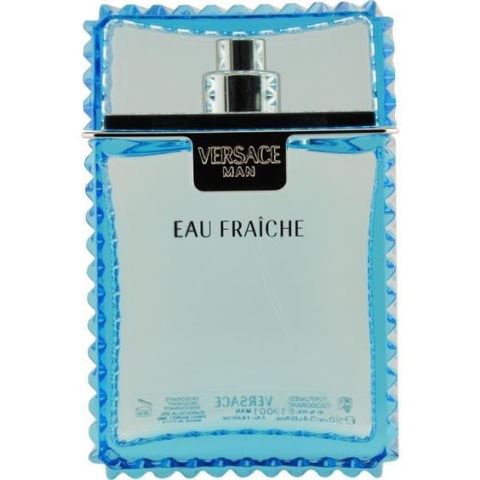 Image source: Pinterest
This amazing fragrance from Gianni Versace is summer magic captured in a lovely bottle. It is a bit of this and that. It has a fresh aquatic scent to it along with a hint of spice. It has a complex and mysterious appeal to it that makes you feel sexy. It is perfect for all your casual events like brunches, dates and the like.
4. Artisan by John Varvatos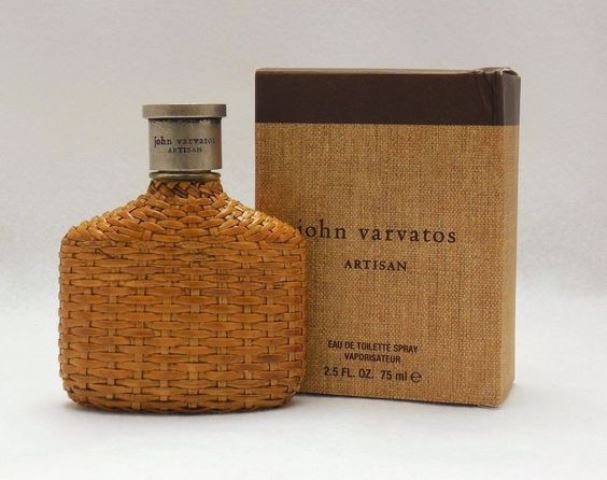 Image source: Pinterest
A classic fragrance, this is just the kind of must-have essence you need in your wardrobe. If the hand-woven flask hasn't sold you already, the smell of the exotic Indian murraya blended with a dash of Mexican winter oranges and Spanish marjoram will definitely get you. It is perfect for an outdoorsy you who'll love a bit of nature's scent that is delicate, yet deeply enticing and powerful.
5. Bleecker Street by Bond no. 9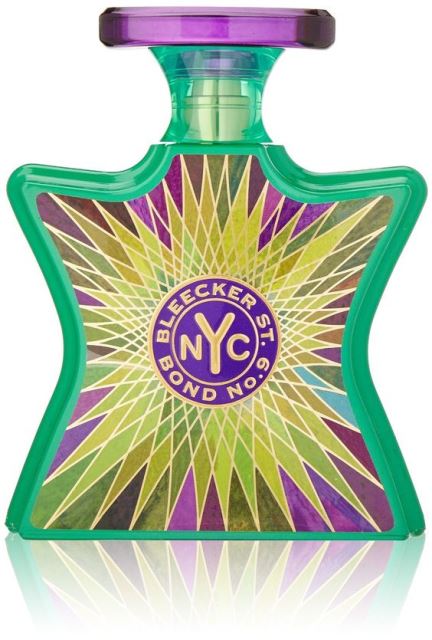 Image source: Pinterest
A mix of thyme, citrus, cinnamon, and cedarwood that settle well with the vanilla and patchouli, is the perfect work fragrance for you. It lasts all day long and smells too delicious to be ignored by anyone. It projects the metrosexual man of this age, more the reason for you to get it and make your presence felt.
6. Le Male by Jean Paul Gaultier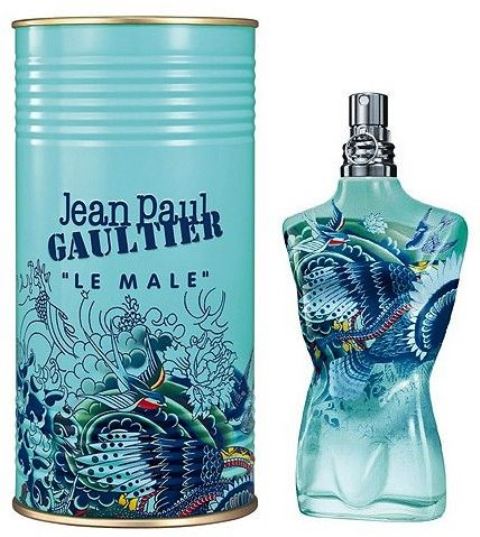 Image source: Pinterest
A male fragrance from Jean Paul Gaultier is just something a little too exciting to be missed out on. It is a bittersweet contrast of grapefruit, sparkling pink pepper, warm vanilla, and a sensual amber musk that gives you the perfect bad boy feel when you're with your significant other. If you like intense, then this is one of the best fragrances for men out there.
7. Boss no. 6 by Hugo Boss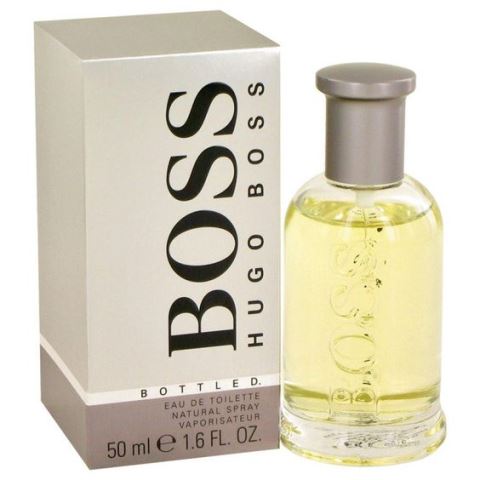 Image source: Pinterest
This delight from Hugo Boss combines the good old scent of the outdoors with that of patchouli and a good deal of musk. Although Hugo Boss has far too many amazing fragrances for men, this one stands out because of its perfect mix of the classic masculine earthy smell and sensual delight. It is definitely something that you shouldn't be missing out on.
---
Suggested read: 10 styling tips for men to pull off the perfect first date outfit
---
8. Eternity by Calvin Klein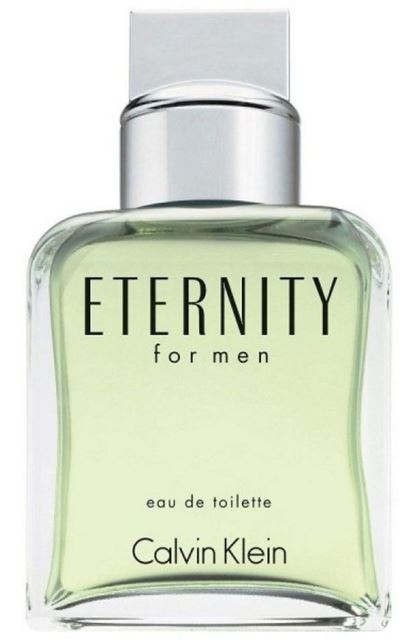 Image source: Pinterest
Looking for a classic that will never go out of style? Well then, Eternity from Calvin Klein is the best bet for you. With a winning combination of sweet aroma and masculine scents, this is all you need to complete your outfit when you're heading out for a date with your love. It is seductive and unusual, perfect for that edge you're looking for. It is one of the best CK creations out there, and is definitely one of the keepers.
9. Aventus by Creed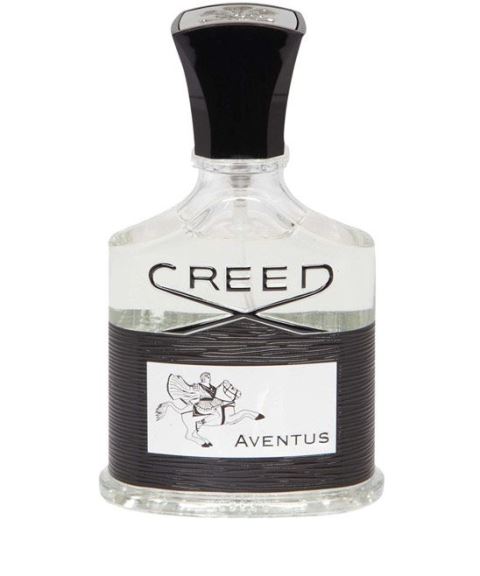 Image source: Pinterest
One of the best fragrance houses to exist, Creed has hit bull's eye with this one. A distinctive yet a sensual scent, it is a mix of a delicious apple-smell mixed with currants and pineapple. There is also a hint of some smoky jasmine and vanilla in the background that come together and leaps at you. It is one of those scents that you can rely on for all your casual events.
10. Velvet Bergamot Fragrance by Dolce & Gabbana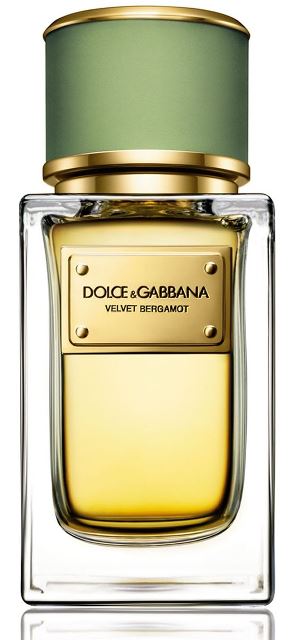 Image source: Pinterest
Who doesn't love some classic Dolce & Gabbana? This delightful fragrance has exotic rich notes of vetiver and ambrette seed that leave you with an essence of the Sicilian summer. This smell will give you what many others miss out on – a perfect balance between sweet and sexy. This really does hit all the right notes with this one.
11. 'Luna Rossa' Cologne by Prada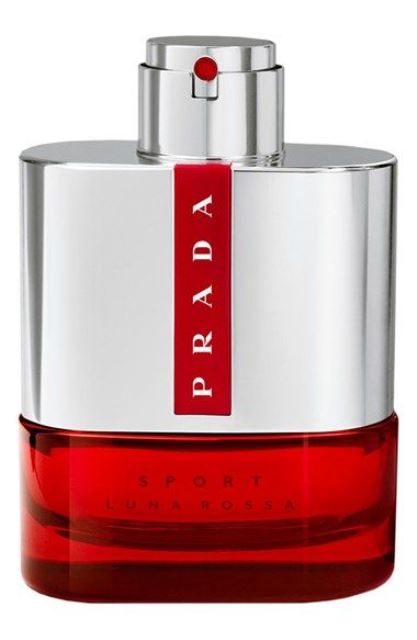 Image source: Pinterest
Prada screams luxury and this creation screams perfection! It has notes of lavender, wood, and amber along with notes of spearmint and sage. It's outdoorsy, peaceful, and masculine, which is much more than what you could ask for when you're looking for the perfect fragrance. This is an all-occasion scent that you can rely on in case you're not sure of what to indulge in.
12. Homme by David Beckham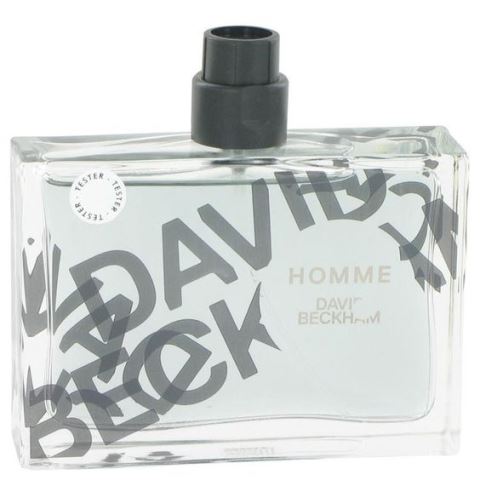 Image source: Pinterest
David Beckham is known for his smart and sexy style which he incorporates into this alluring fragrance. It screams Beckham like nothing else with its fresh, woodsy tones that will give you the athletic yet sexy beast kind of a feel. The mix of citrus, pine, cashmere wood, and leather along with a dash of a mahogany and skin musk makes it one of the best fragrances for men.
13. Acqua di Gio by Giorgio Armani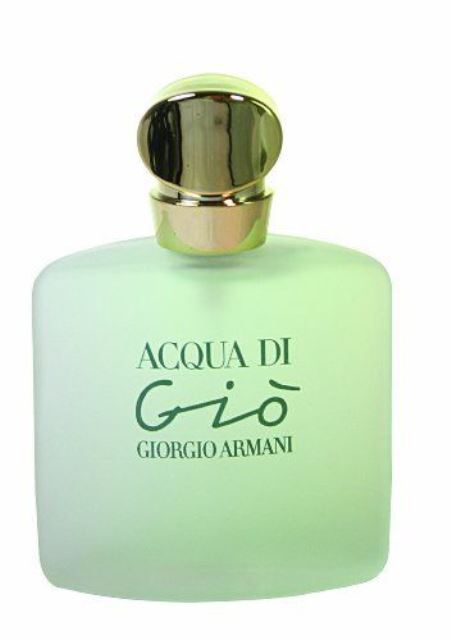 Image source: Pinterest
You can never go wrong with an Armani fragrance, and Acqua di Gio happens to be one of their best scents. It has everything you want – a light masculine scent which is neither too sharp nor very spicy. It is one of those familiar smells that'll put you and everybody around you at ease and make you feel confident. It is perfect for all your casual outings and dates.
14. Guess Seductive Homme Blue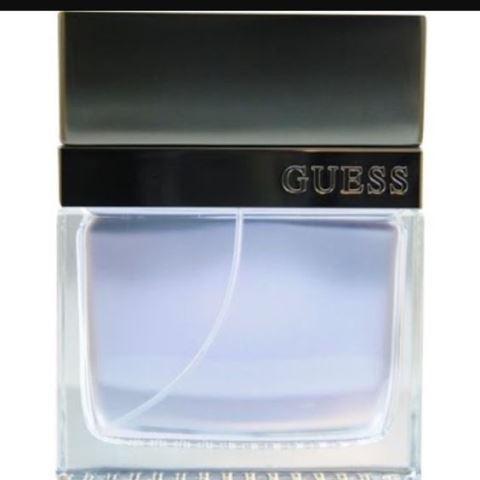 Image source: Pinterest
This crisp fragrance gives off woody and musky mix along with a dash of black pepper. In other words, this classic by Guess will up your masculinity level like nothing else. It isn't named 'seductive' for nothing, you know? Put some on for that date, she'll fall in love with it on you for sure. I know I'd be close to my date if he had some of this on.
15. Ralph Lauren Big Pony Red #2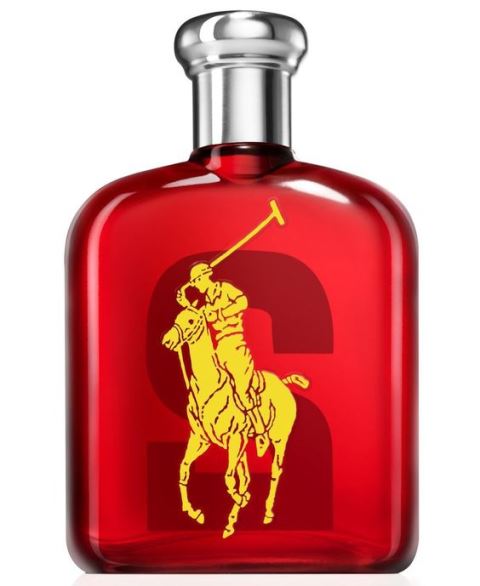 Image source: Pinterest
A favorite, this scent from Ralph Lauren has a lot going on even though it stems from very simple scents. But from simplicity comes elegance and a seductive yet comforting appeal. The mix of dark chocolate and musk completes you when you're heading out on a date. This one will not disappoint you or your beloved for that matter.
---
Suggested read: 16 failproof first date tips for men that are sure to work on the lady
---
Special mention: Cool Water by Davidoff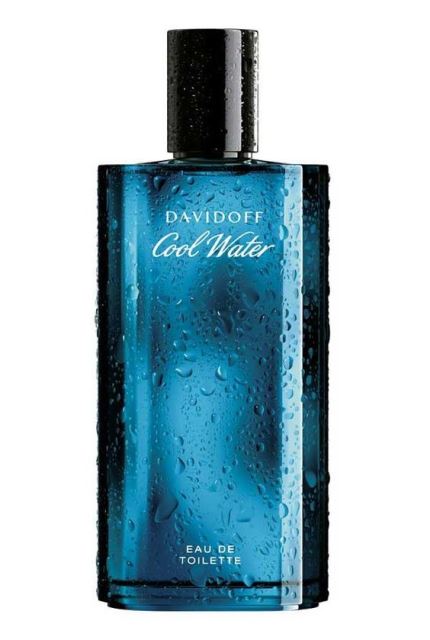 Image source: Pinterest
Cool Water has a fresh, sharp, yet simple scent with notes of mint, lavender, coriander, and rosemary. This perfect fragrance also has notes of jasmine, cedarwood, musk, and amber. This classic was created by Pierred Bourdon way back in 1988, and it still holds sway over many a man. With its spicy and marine tinge, it's the go-to fragrance for all your semi-formal and casual events.
So, there you go. You have some of the best fragrances for men listed out here – the newbies, the classics, the have-it-all, and the risk takers. You just need to pick the ones that define you. It's time to up your smelling game while you retire a few of those old scents. Everyone likes some good fragrance, huh?
Featured image source: Cheatsheet
Summary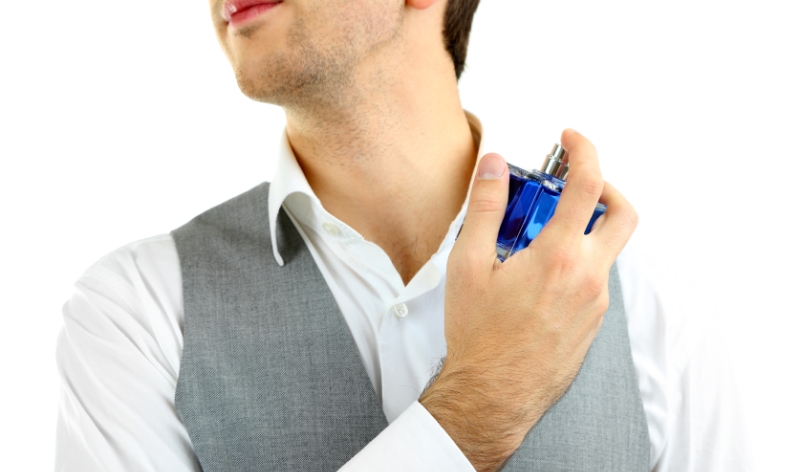 Article Name
15 Best Fragrances For Men That Are Classics
Author
Description
A man's outfit is incomplete without a spritz of some cologne. This list of 15 best fragrances for men will help you choose the one that suits you!