Street style has become increasingly important in the past few years, what with a whole, dedicated fashion genre in its name! Here are 15 street styles from all over the world, that are surprisingly easy to recreate for yourself with a few simple wardrobe essentials. No wonder we are head over heels in love with each one of them… and let's check out these stunning street style looks that will paint a smile on your face too, shall we?
1. Midnight blue midi dress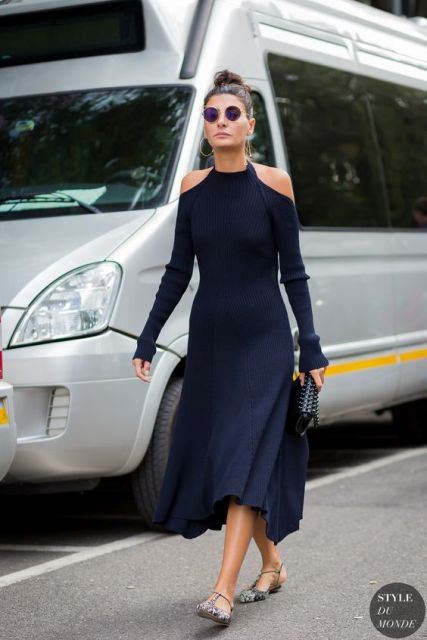 Image source: Pinterest
Any midi dress with the right hem and edge will look fabulous for a look like this, which you can enhance with a messy top bun, flat sandals and accessories in neutral or beige.
---
Suggested read: A beginner's guide on how to rock a skirt
---
2. Monochrome magic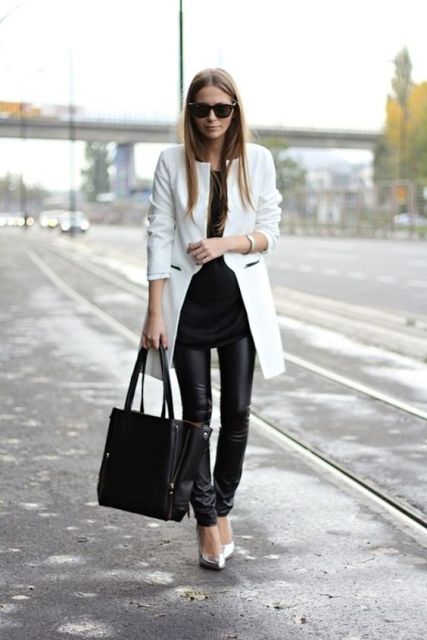 Image source: Pinterest
Leather leggings, a simple black tank top and a statement white overcoat with distinctive silver heels are all easy to find, but when worn together, create a deadly combination such as this, which is bound to enhance your street style game.
3. Animal print with monochromes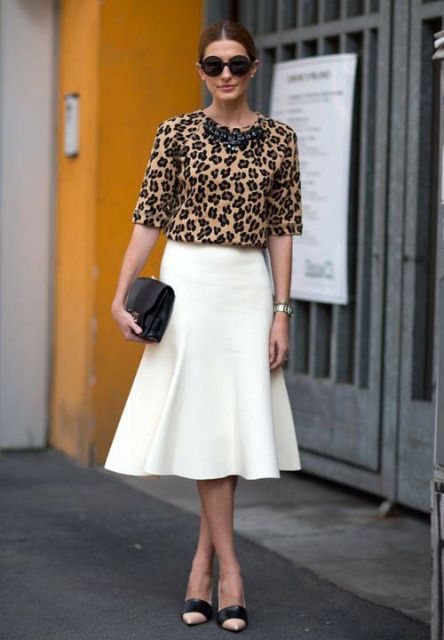 Image source: Pinterest
Animal print is meh  but when you wear it tucked into a simple white skirt and a statement neckpiece, you are bound to turn some heads on the road. Check out that statement neckpiece and killer nude and black shoes.
4. Denim and prints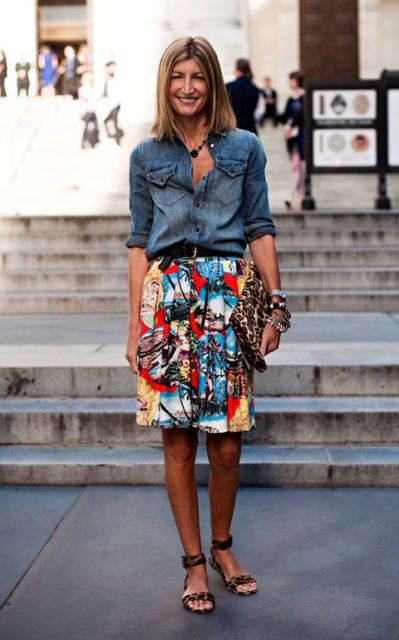 Image source: Pinterest
All you need for this fashionable street look straight out of the streets of London Fashion Week, is a printed skirt, a denim shirt, a standard belt, and a great pair of shoes. Literally that's it.
5. How to boost your cardigan game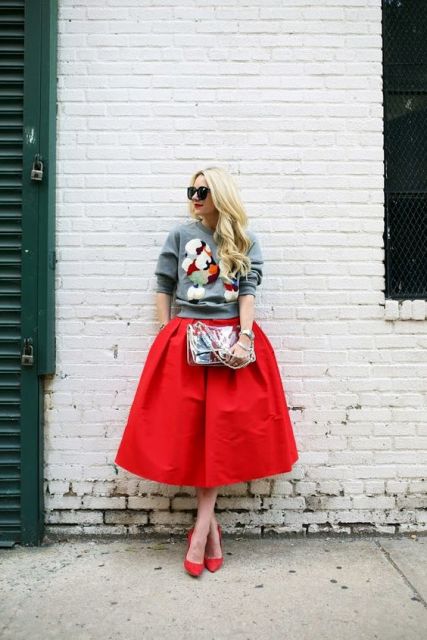 Image source: Pinterest
A cardigan, whether it is printed or written on or old or animated, paired with a flowing midi skirt in bright colours, a good splash of makeup and a great pair of heels can make you look like a queen on the streets.
6. Vintage lace look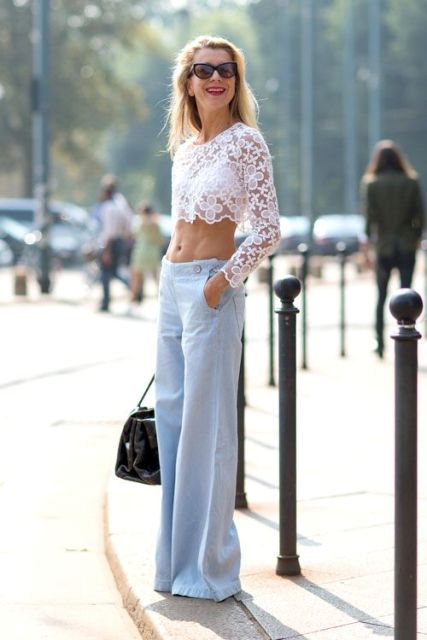 Image source: Pinterest
If you have a sexy lace top or crop top, pair it with the pair of baggy jeans that you were about to throw out. Simple accessories and a bright mouth are all you need to complete your rad street look.
7. To top it off with contrasts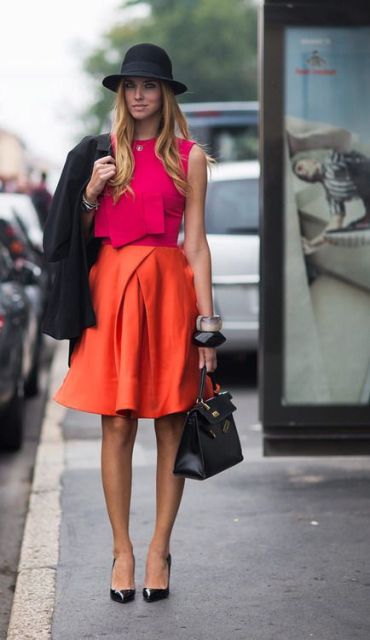 Image source: Pinterest
This is the year to experiment with bold and exciting combinations like orange and pink tops and skirts, which you can accessorize with stilettos, a black vanity bag and a jacket if you will. And let's face it, women look sexy as hell in fedoras.
8. Badass and beautiful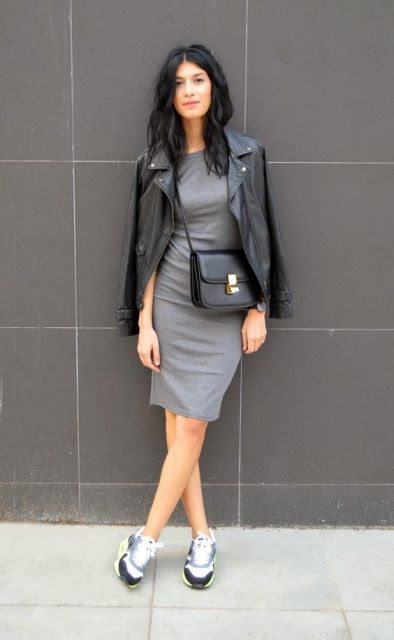 Image source: Pinterest
A dress with a leather jacket is a combination which is a gift to mankind, which you should make full use of. Even if you aren't a fan of black on grey, go for pop colored dresses and top it off with your leather jacket. You can choose stilettos or sneakers with this superb street style.
9. Casual fashionista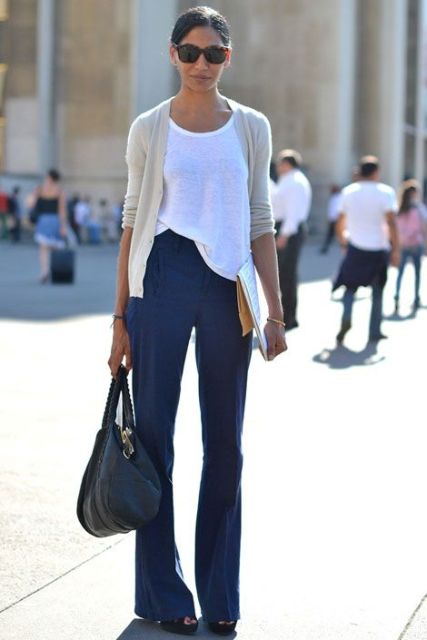 Image source: Pinterest
This is a live tutorial on how to make your wardrobe basics look like it came off a runway. Things you need include a white tank top, a beige or neutral coloured shrug and a pair of linen pants (plus heels) and you might just be looking at a diva.
10. White and pink summer pop street ensemble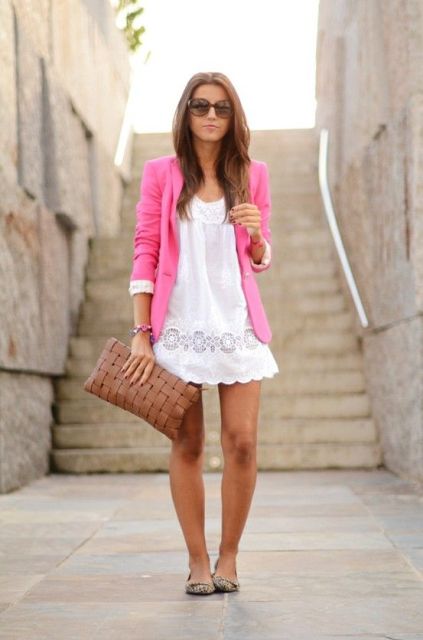 Image source: Pinterest
A look that helps you look cool and feel cool as well, pair your stenciled white dress with a pop colored linen jacket with a pair of sandal flats and flowing loose tresses for a look worth swooning over.
11. Promoting your love for the peplum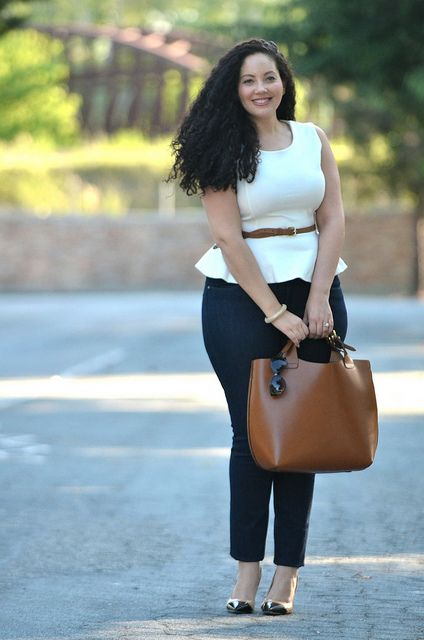 Image source: Pinterest
So you can only wear your fave peplum top at a party, says who? Pair it with a pair of comfortable jeans and sexy heels with you beige bag full of essentials, and leave you hair in all it's natural glory.
12. Check out lampshading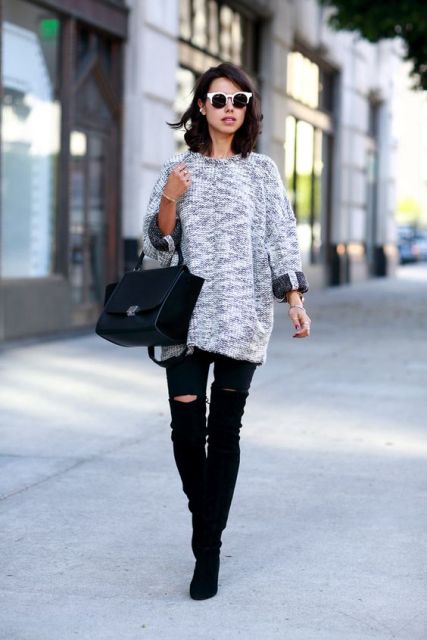 Image source: Pinterest
Legit, all you need for this look is the largest sweater you can find, with a pair of thigh-high boots. Accessorize with the most outlandish pair of sunnies that you can lay your hands on and a vanity bag in a color that preferably matches your shoes.
13. Semi formal and ingenious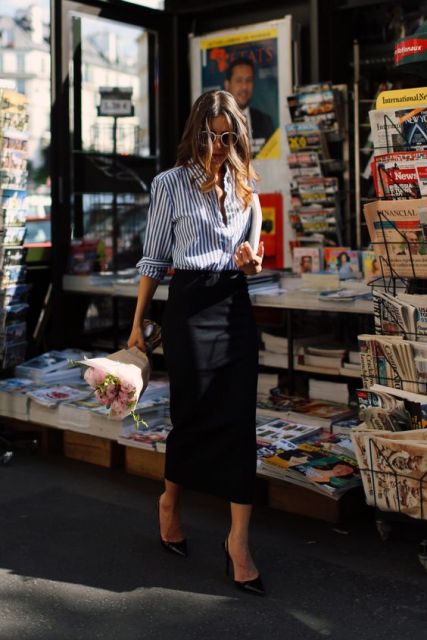 Image source: Pinterest
In case you are confused about whether you want to look formal or casual when you are stepping out, pair your average button down with a full-length pencil skirt, and couple with black pumps.
14. Maxi dress in black and nude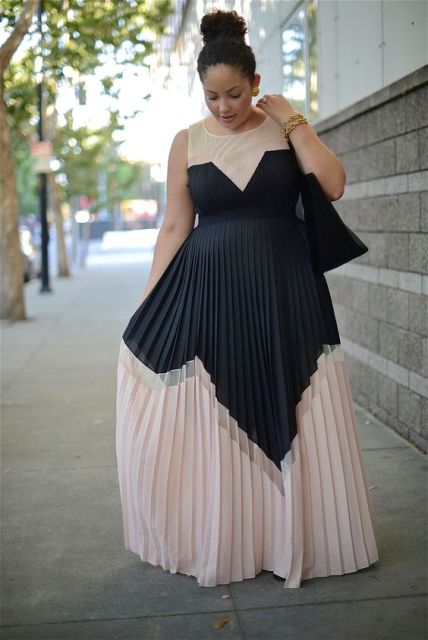 Image source: Pinterest
The essence of street fashion is to look great, but more importantly, feel comfortable, both of which can be achieved with the perfect maxi dress which flows around your body and feels like second skin. Flat shoes, simple makeup and tied up hair are all the add ons you require.
---
Suggested read: 16 ways to rock the crop top this season
---
15. Making a statement with the scarf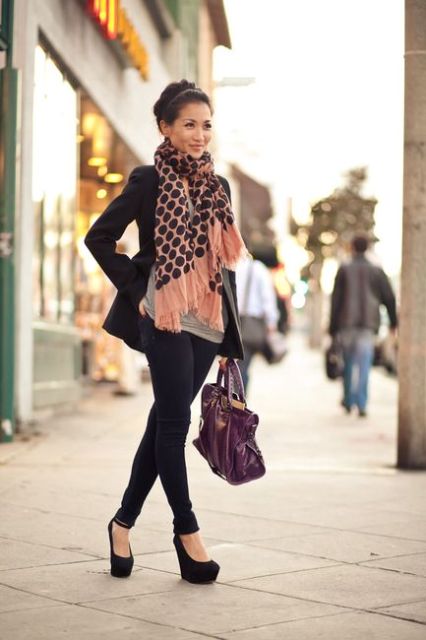 Image source: Pinterest
Sometimes all you need is one statement element in your whole outfit to completely change the way that you look. In this case, it is a massive infinity scarf which can highlight your boyfriend jacket, trousers and shirt along with a dependable pair of heels to make you look street smart and amazing.
I told ya- we'll make you smile!
Summary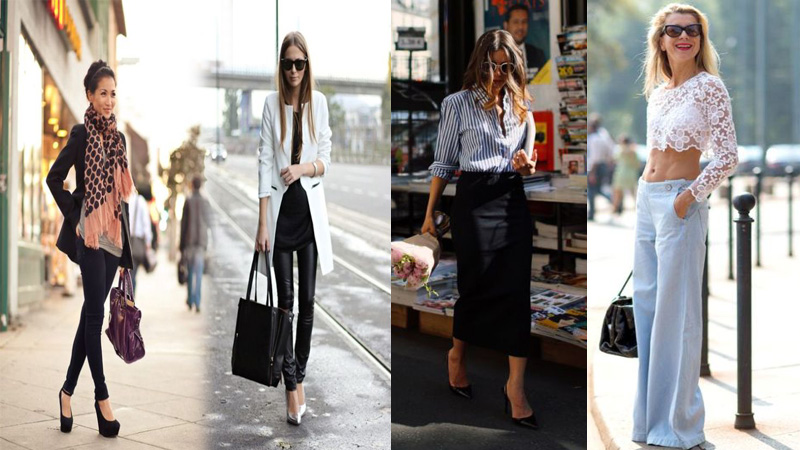 Article Name
15 Easy To Get Street Style Looks We Are In Love With
Author
Description
You'll fall in love with these street style looks too!