The wedding season is only months away now, and you must be busy mentally preparing yourself on how you would dress up on the big day of someone important to you. If you are going to be the bridesmaid at the wedding of a family member or a close friend, the task gets doubly tough for you. You cannot make any fashion errors and you must look your prettiest, if not prettier than the bride herself.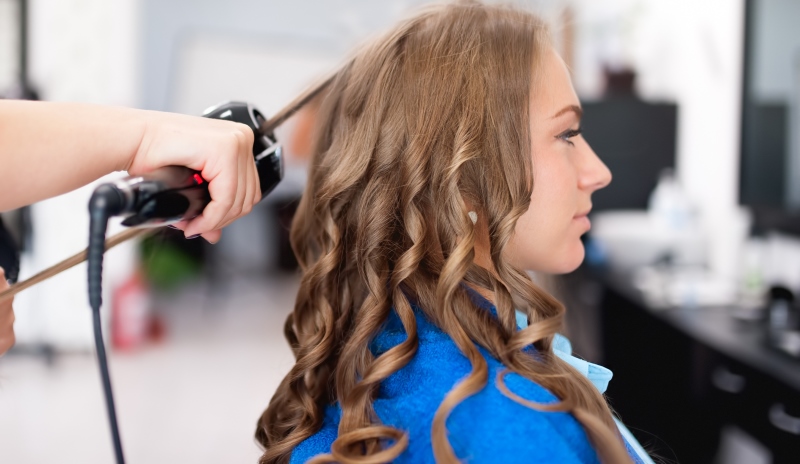 Image source: Shutterstock
So you got your gown ready and have even bought matching accessories, but what you are totally befuddled about is the kind of hairstyle that you are going to wear on the day of the wedding. You are even more confused and lost because you sport short hair. Short hair sure does suit you and your personality, and it goes without saying that it makes you feel extremely comfortable. But when it comes to weddings and special occasions, you may not feel the best about your do for you hardly have hairstyles to choose from for a formal occasion.
Here's positive news for all of you who have cute short hair. The era where there were no styling options for short hair is long gone. We present before you an assortment of the most attractive and glamorous bridesmaid hairstyles for short hair that have been handpicked by none other than famous hairstylists all over the globe.
---
Suggested read: 20 elegant wedding hairstyles for medium length hair
---
1. The messy bob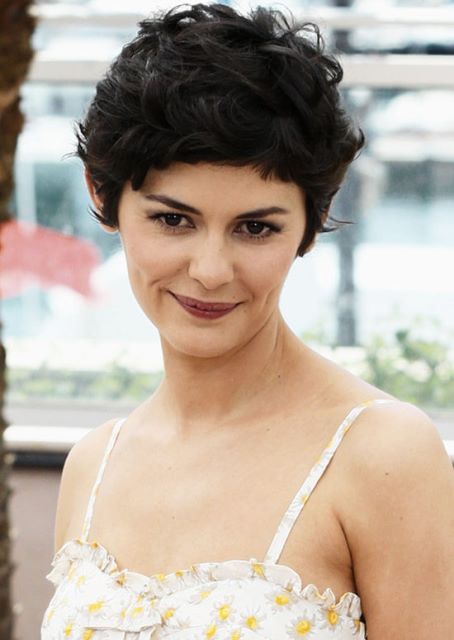 Image source: Pinterest
You have the cutest bob haircut and you don't really know how you could possibly pull it off if you are to be one of those princess-like bridesmaids. Here's an idea from the experts. All you have to do is mess it up – just enough, not too much – and use some hairspray to keep the messy look going for the entire event. You must try out this hairstyle to discover just how appealing it would look on you!
2. Puff up the top and add subtle texture to the curls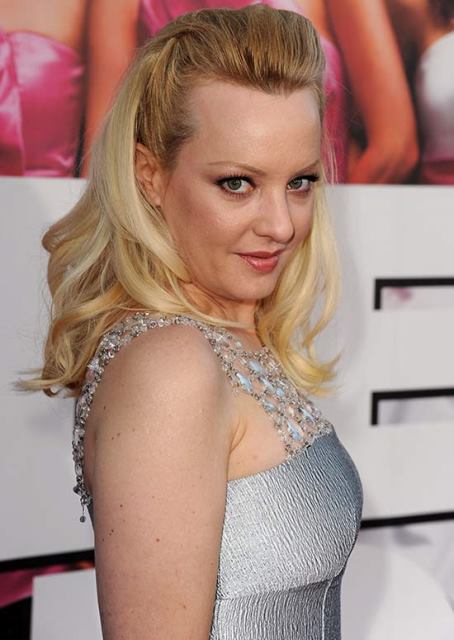 Image source: Pinterest
If you have shoulder length hair, then we suggest you bump up the volume to the hair that will sit on the top of your head. Give it a nice fluffy look by keeping it fixed in place, with the help of a few glittery hair clips. As for the hair that will fall on your shoulders, you can simply texturize it after curling. Your hair will definitely look voluminous and elegant.
3. Bob with cute side bangs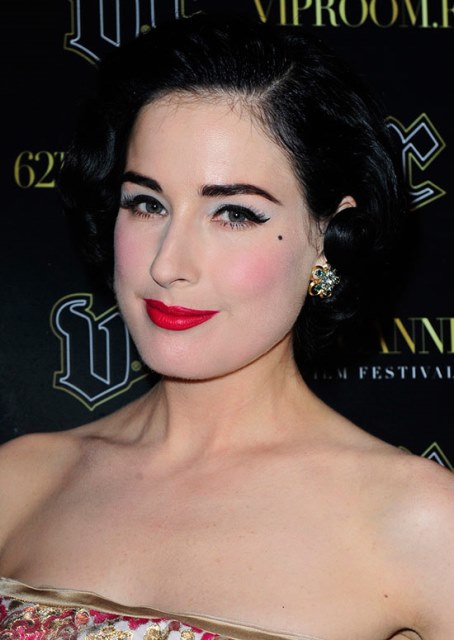 Image source: Pinterest
This is one of those bridesmaid hairstyles that will not need you to curl your hair. Moreover, this will suit you even more if you have chosen to wear a milky white gown for the wedding. All you have to do is style your hair to a smooth bob and let it fall around your face with sleek curvy edges. You can even have a side sweep that will cover just your eye brow to make your face look prettier.
4. Curly hair with twisted bangs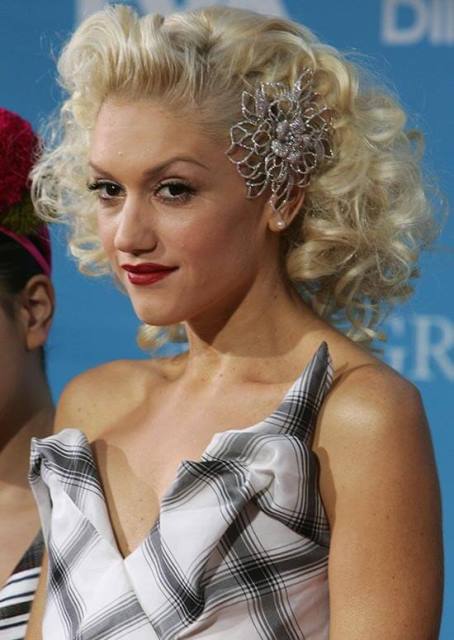 Image source: Pinterest
This will suit you the best if you are a natural blonde and will make you look somewhat like Marilyn Monroe in her famous bob. All that you have to do is curl your hair all over and have a part of it pinned up on the top with cute bobby pins. What would complement your look even more are shiny brooches with glittery stones embedded in them.
5. Puffy bob with layers ending in curvy fringes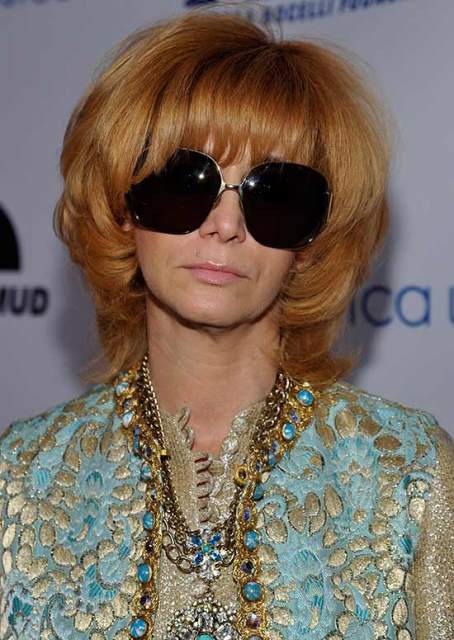 Image source: Pinterest
Among all the bridesmaid hairstyles, this is for you if you already have your bob hairstyle done in layers. In such a case all you have to do is carefully curl the end of your hair inward, leaving the shorter fringes to cover your brows. Add intense volume to the hair on your crown to perfectly pull off this hairstyle.
6. Textured bob with a messy finishing look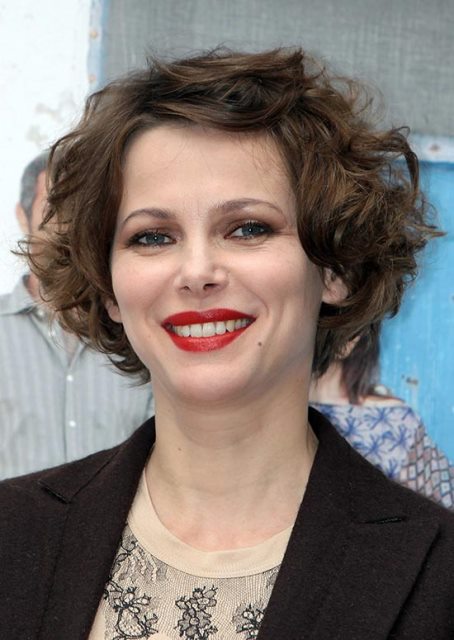 Image source: Pinterest
If you have a bob hairstyle then all you have to do is give your bangs a wavy look and make a side parting. You should then add proper texture to it, depending upon your complexion and then give your hair a very sexy messy finish. This hairstyle will really suit you if you have planned to wear a formal dress for the wedding.
7. A twisted top with soft wavy hair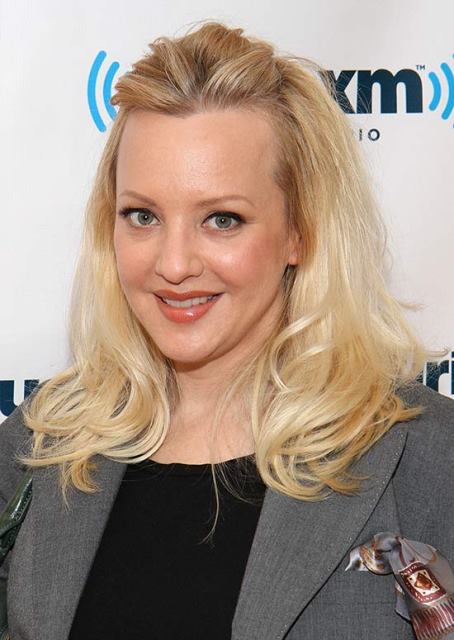 Image source: Pinterest
Out of all the bridesmaid hairstyles for short hair, this one is particularly for you if your locks fall to your shoulders. Assort some of your hair and clip it on the crown with dazzling shiny bobby pins. Let the rest of your hair fall to your shoulders to give yourself a true romantic look.
---
Suggested read: 15 fun wedding hairstyles for brides with short hair
---
8. Curly ends to your bob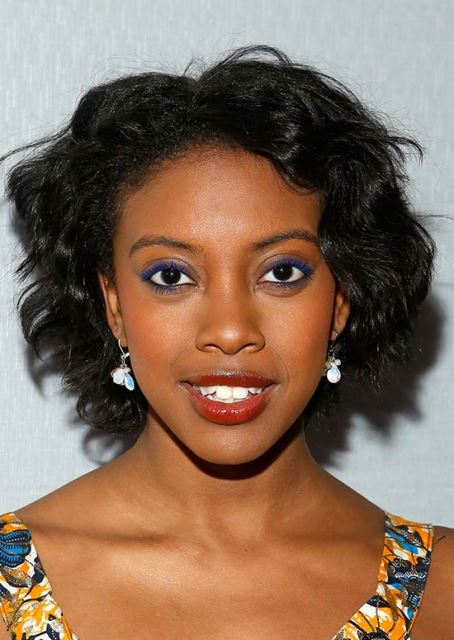 Image source: Pinterest
This will suit you irrespective of whether you are blonde, brunette or a redhead. Just give your hair a middle parting and give the ends of your hair a wispy touch. This is one of those classic bridesmaid hairstyles for short hair, where you can't go wrong.
9. Inverted bob coupled with long bangs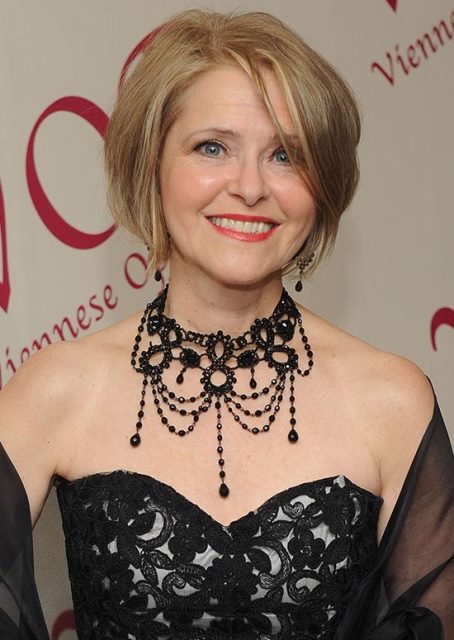 Image source: Pinterest
The look that this hairstyle gives has always been a great hit at weddings. All you have to do is style your hair into a graduated bob and add side bangs that are long enough to cover one of your brows. This hairstyle is specially meant for girls with golden blonde hair with streaks of caramel.
10. Wavy bob with strands neatly tucked behind your ear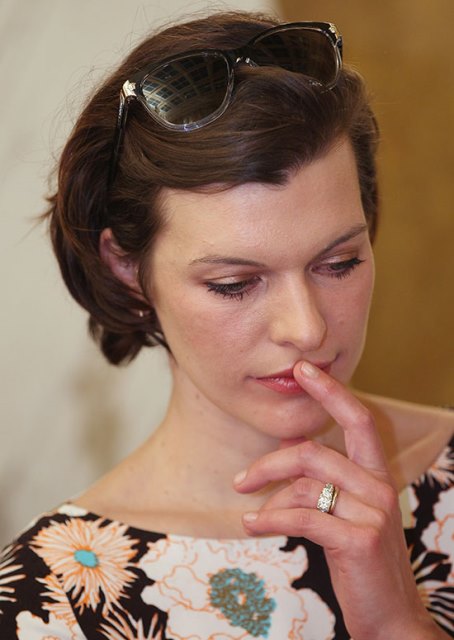 Image source: Pinterest
If your hair has a rich chocolate brown texture to it, then this hairstyle is ideal for you. Simply have your hair in a layered bob and tuck a few bangs behind your ears. You could add pretty waves to your hairstyle to make yourself look charming. Isn't this also the perfect hairstyle to show off your mesmerizing earrings?
11. High bun with a puffy look on the top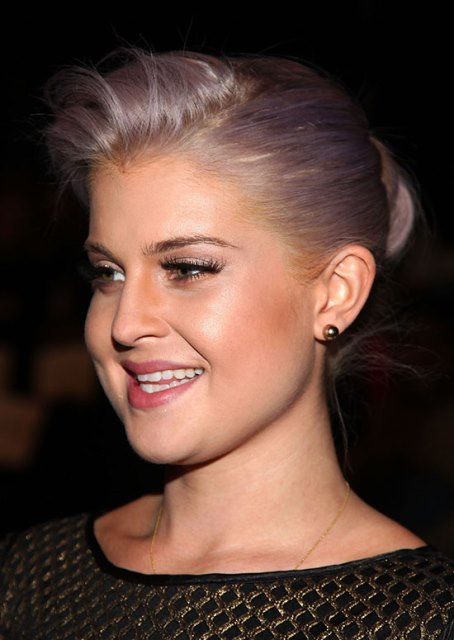 Image source: Pinterest
And this bridesmaid hairstyle is for you if the bridesmaid dress is of a darker shade. This bun will not be too high, but just high enough to give your hair a voluminous look. Pin the puffy part to the side and you are bound to look like a glam queen!
12. Lots of curls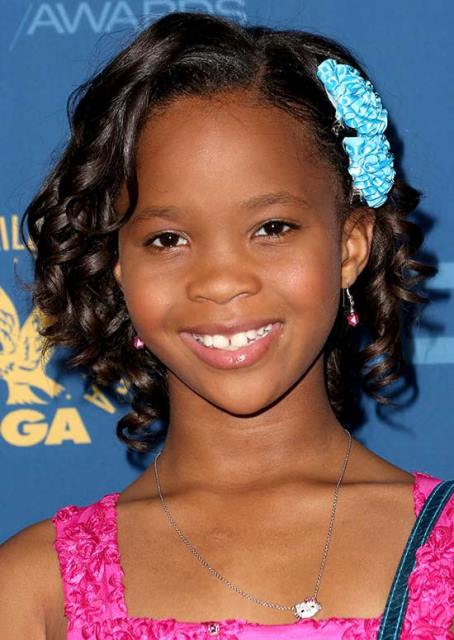 Image source: Pinterest
To make yourself look younger, you can simply curl all your hair thoroughly and leave them loose. If you want you can pin one side of your hair, but make sure that your pin matches your outfit.
13. Roses everywhere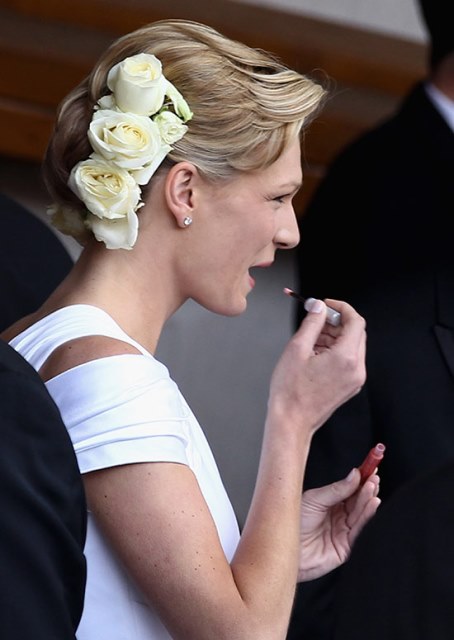 Image source: Pinterest
This is the most appropriate wedding hairstyle for bridesmaids. You needn't take too much trouble to style your hair or add volume to it. Since your hair is short, you should take full advantage of it and make it look naturally exquisite. Keep your hair the way it naturally is and just pin a few roses to one side of your hair. This will make you look no less charming than the bride herself. What's more, this hairstyle suits any hair color. Just choose the roses while keeping in the mind the color of your outfit.
14. Low bun, small puff, and side bangs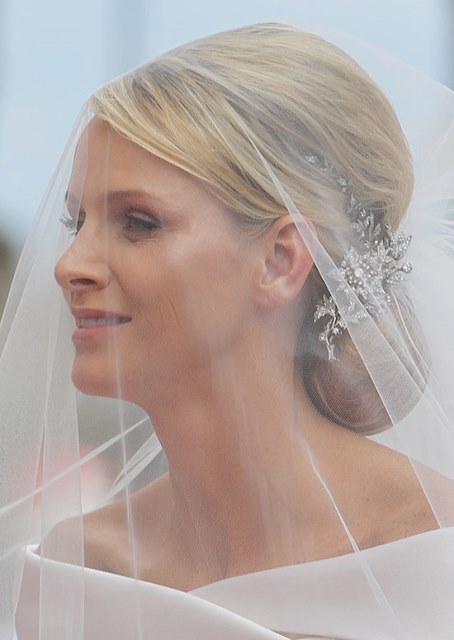 Image source: Pinterest
This is the most traditional hairdo of weddings all over the world. Tie your hair into a small bun and let it rest low on your neck. Then puff up the hair on your crown and let some loose curls be tucked behind the ear on one side. This can be pulled off by both the bride and the bridesmaid.
---
Suggested read: 10 creative floral hairstyles for a spring bride
---
15. A unique hairstyle just for you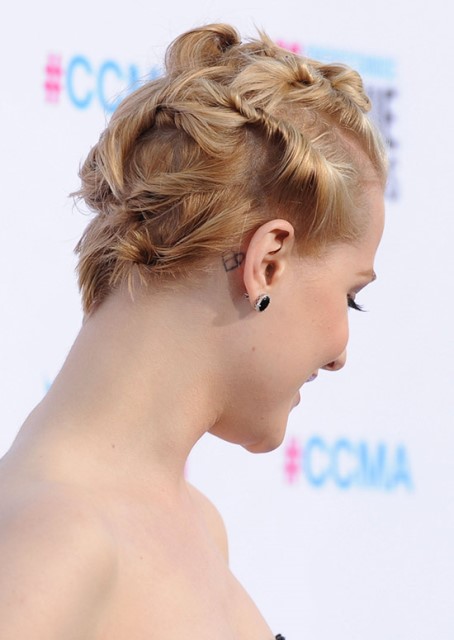 Image source: Pinterest
All that you have to do is take a small collection of the strands of your hair and twist them around your head, finally securing them with pretty pins. If you really want to stand out in the crowd, you should surely try and sport this glamorous hairstyle. This hairstyle will make you look like an absolute princess!
Featured image source: Shutterstock
Summary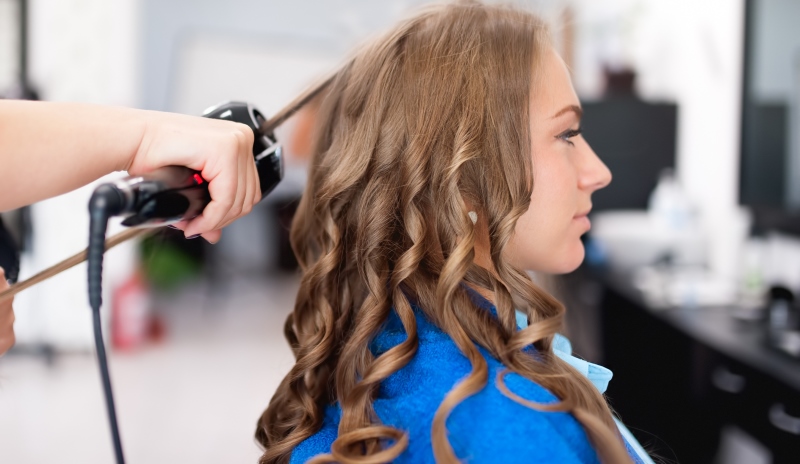 Article Name
15 Elegant Bridesmaid Hairstyles For Short Hair
Author
Description
Wondering how to wear your short hair for your friend's wedding where you're one of the bridesmaids? Check out these bridesmaid hairstyles for short hair.