Is your baby's big trip on the cards? And are you losing it over the preparations? Well, fret not! We are here to help!
The idea of going on a vacation with baby can be really overwhelming; it will load you with an equal measure of anxiety and excitement! But, trust us, you can do it! Here are 16 tips that will help you turn your vacation into a fun and easy experience.
Cue: Preparation is the key to success! 😉
---
Suggested read: 12 essential things you must do before the baby arrives
---
1. Pack way ahead of time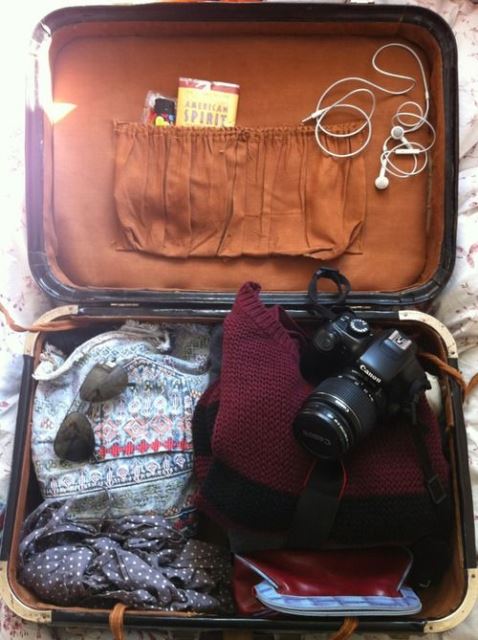 Image source: Tumblr
You need to keep a lot of things in mind when you plan a vacation with baby, the most important being, packing according to the weather of the new country or city you are visiting. You may live in a city that is hot during summers, but if you are going for a trip to the land where the Caribbean sun shines, you need some extra protection. A sun suit for the baby is highly advisable, because sunscreen wouldn't be enough. Also make certain you have plenty of travel-sized sunscreen for the baby, a couple of swim diapers, baby bug sprays, and bibs, among other essentials. Keep enough time on hand so that you don't miss out on these.
2. Your baby needs a passport too
If you are planning a trip abroad, get your baby a passport! Some airlines might allow you to lap your baby for free, but most of the others need you to purchase a ticket along with other required travel documents when you are traveling internationally.
3. Be aware of your rights
Some airlines allow mothers to carry on milk, formula, and also baby food exceeding 3.4 ounces. Medically essential liquids and gels are also allowed in reasonable measure. So pack all that your baby would need or want to eat or drink on the flight. You can also stash a nursing cover in the baby's diaper bag.
4.  Checking, not an issue!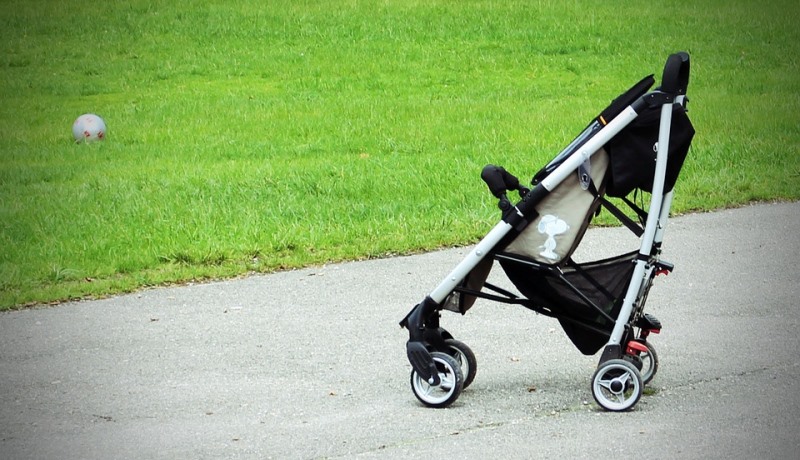 Image source: Pixabay, under Creative Commons License
If you have been worrying about lugging the car seat and the stroller attachment with the rest of your stuff, don't be! Most airlines provide you an option of gate checking the car seat and also the stroller. So it will be there, waiting, when you get off the plane!
Pro tip: Avoid carrying a huge or a non-foldable stroller, or else you will not be able to gate check with it when on a vacation with baby!
5. Be prepared with the sleeping arrangements
Are you thinking of using a crib at your hotel for your baby? Or have you already bought them a Pack n' Play? We would suggest that you book one way before the journey, in case they are out of stock! Also, have you thought of your baby's napping essentials? How about getting a light aden and anais blanket, so that when you take a dive into the pool, your baby can sleep on you in the poolside! Sounds like a plan, eh?!
6. Carry some entertainment!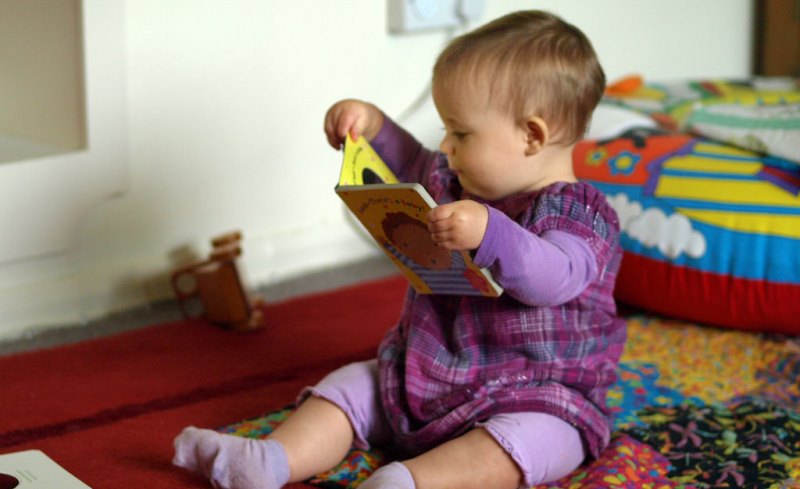 Image source: Google, copyright-free image under Creative Commons License
For the baby, of course! Don't forget to pack your baby's favorite story books and toys from home. This is necessary if you want to keep them entertained not only in the car but also on the flight! These will also help them pass the time without wailing in the hotel room. You should make the effort to help your kid feel secure by not disrupting their daily routine. The baby, unlike you, doesn't want change!
---
Suggested read: 30 awesomely cute maternity photo shoot ideas to show off that baby bump
---
7. Strategic and immediate unpacking
More than what you pack (use get-ready checklists, so that you don't miss out on things!), how you unpack is important. As soon as you check into your hotel room, you need to set it up and turn it as close to your room, back at home, as possible! Place your baby in the crib or the playpen, and occupy them with a toy. Now unpack. This is vital since settling in will allow you to stay organized and normal (!), throughout your vacation!
8. A baby-changing station, a play space, a feeding area, etc., are essential!
Image source: Pixabay, under Creative Commons License
For the baby changing station, bring some wipes and design a changing pad. Stack the diapers in one area so that you don't misplace them. Once you are done with it, you won't have to chase down the diaper bag across the room when your baby's first vacation poop occurs!
For the play space, stash the toys and story books in a drawer and keep the other playthings in a corner. Make the corner feel very homey.
For the feeding area, pick the spot that is closest to the bed and keep all the feeding bottles, dishes, snacks, baby cereal, dish soap and other goodies in the bathroom, since that's the only place with a sink!
9. Squeezing in the daytime sleep
If your baby doesn't get sleep in a strange crib (in case you are not carrying the 'original' one!), you can consider taking long strolls with them in the stroller! Experts advise that bringing a light, compact umbrella stroller along with you on your vacation can be a brilliant idea. In case you are planning on buying one, we suggest you get your baby a stroller which reclines so that the slumber gets easier. Going for a scenic drive might also help when it comes to putting your baby to sleep!
10. Carry a front carrier
A front carrier or baby back pack does not only help in putting them to sleep but also makes it very convenient for you to carry them around, since a stroller may not be suitable always. However, we suggest you try it out a couple of times before you go on the trip so that you and your baby are comfortable with it!
11. Alternate nap-sitting!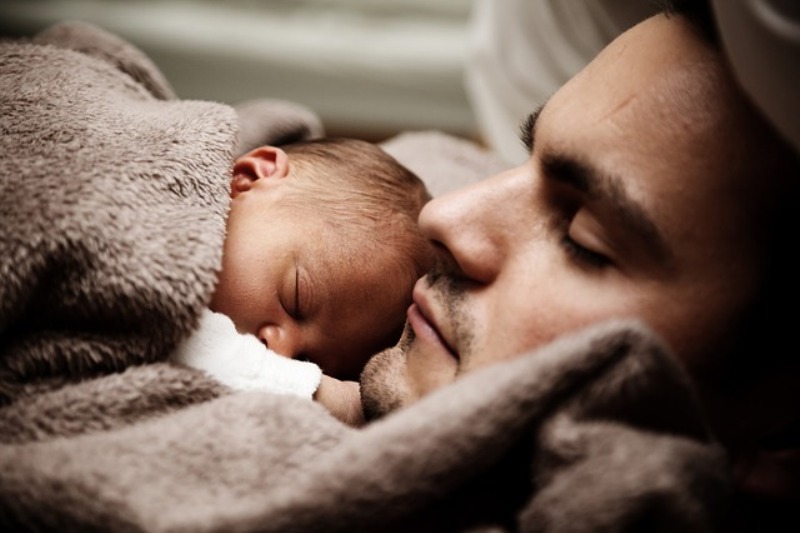 Image source: Google, copyright-free image under Creative Commons License
If you and your partner want to enjoy your vacation, you must take turns nap-sitting your baby. For this, schedule the naps. When on a vacation, an a.m. break or a post-lunch siesta can be really relaxing for the both of you. Consider the baby's sleeping style when you book your room. If you have to keep coming back to your room, try to get one that is closest to the beach even if it is relatively costlier. If possible, get yourself a room that has a balcony or a patio so that the parent in-charge can enjoy the view too!
12. Stick to your routine
All the rituals that the baby is used to, like a bath, lullabies, feeding time, etc., everything must be maintained in the same way during your holiday too. This will help the baby get adjusted to the changed environment and place quicker. You cannot expect your toddler to shift their internal clock and fine-tune to a different time zone!
13. Meals on the wheels!
Believe me, dining with babies is possible! So don't give up on simple vacation pleasures like trying out the local cuisine. Always carry a prepared lunchbox for the baby so you can relax and enjoy your exotic meal!
Also, since your time to visit places, hike, swim, splurge on clothes, etc., will be limited by the morning and post-lunch naps that we recommended, we suggest you eat your breakfast in bed rather than going downstairs to gobble down the complimentary breakfast!
14. Carry unlimited baby food!
Image source: Google, copyright-free image under Creative Commons License
Always pack more baby food than you think your baby will need. If you are running short on space, empty the powdered contents of the formula in zipper-lock packets. You can even book the deliveries on a site that will bring them to your hotel once you arrive. Now, isn't that smart?!
Also, nurse your baby wherever you feel comfy! You are legally allowed to breastfeed anywhere and everywhere!
15. Baby-friendly resorts!
Some resorts are so baby-friendly that you can get all essentials waiting for you in your room! Also, the other gears that you wouldn't want to spend a fortune on just for a week or so, you get to borrow them from the resort itself! Now, isn't that great news?! Also, find out if the resort can provide you with a daytime nanny service so that you can go places with your babe while you know your baby is fine!
---
Suggested read: 15 celebrities who rocked bikinis with their baby bumps
---
16. Don't forget about yourself!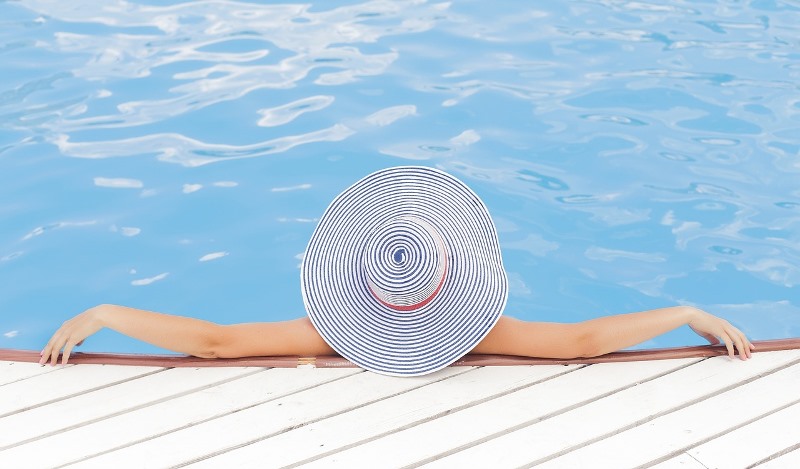 Image source: Pixabay, under Creative Commons License
We know you are busy ensuring that your baby has a good time on the break (No wonder you are reading this! ;)), but it is essential that you enjoy your vacay too, dear! So load up the e-reader and hit the beach when your partner babysits. Spend time in the pool while your baby is in the crib, without feeling guilty because you know your baby is wrapped in a cozy blanket. Finally, take out some time and enjoy the moment coz the baby's gonna grow up soon and then it will be the two of you again. That's when you will miss the little one!
Enough of prepping! Go enjoy your trip! Embrace the craziness! Remember to laugh at the little misses. Click as many pictures as you can. Freeze the moment in time, and do let us know how it was!
Featured image source: Pixabay, under Creative Commons License
Summary
Article Name
16 Tips To Plan The Perfect Vacation With Baby In Tow
Author
Description
Planning a vacation is cumbersome, but a vacation with baby? Not as complicated as it sounds. Here are all the things you need to take care of.