With 2015 ending so soon, we decided to bring to you a journey that will leave you with an ache so bad you'll HAVE to let the wanderlust in your soul soar high and higher still. Yes, our journey today starts out at Bollywood celebs vacation diaries and might be destined to reach a trip of your own.  We don't guarantee that you aren't going to burn your bank balance, though! 😉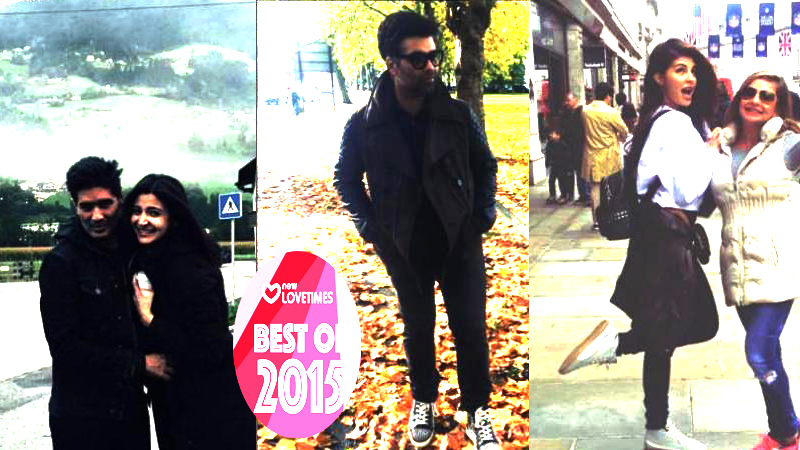 Still excited, right?
Let's get going, shall we?
1. Shilpa Shetty Kundra at Maldives
Shilpa Shetty Kundra, the woman who can claim UP and Bihar with a single thumka, gives us some major vacation goals by…
…parasailing with hubby dearest on his birthday… Romance in the air, eh? 😉
…beating the sun at raising temperatures.. Such hotness, much wow…
…and letting us know that nothing is impossible, if you so determine.. <sleeping on the sea>
2. Jacqueline Fernandez in London
If there is one woman who looks gorgeous all the friggin' time, 'tis Jackie baby… Look at her…
…umm… letting her mischievous side out with her sister…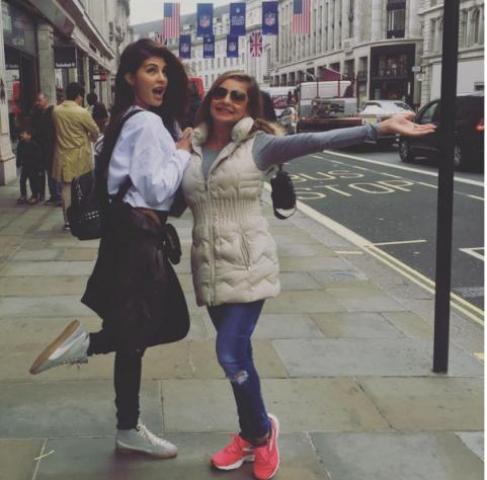 Image source: Instagram
And ooh, let's not forget Karan was there too- fall season…
…look at the beauty…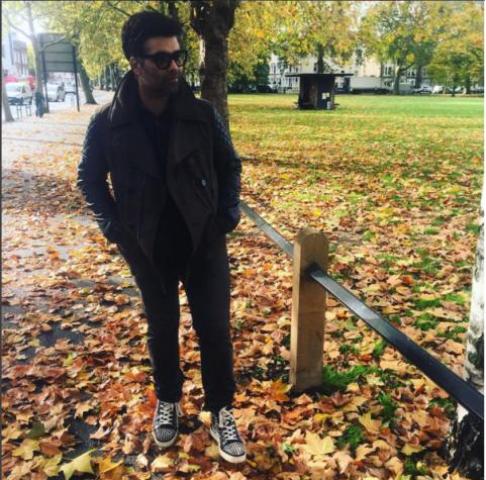 Image source: Instagram
3. Malaika Arora Khan in Greece
The hottest mommy around, I wonder what is the secret behind this mommy being so 'mamma-mia.' Spotted partying in Greece, reliving her bachelorette days, she makes all of us single gals go green with envy when…
…she lives out the 'Crazy girlfriends. Crazy times' dream…
…and oozes THE sexy-licious swag ever-so-perfectly…
Guess Munni badnaam hui *girlfriend* tere liye 😛
4. Arpita Khan in Europe
The most pampered sister of Bollywood gives us a major Europe crush when adding to the Europe *feels* with her beau. Does it remind anyone of SRK's DDLJ Europe tour? *SIGH*
Here's Bhaijaan's sister …erm… chillin'…
…with her hubby…
Guess Europe is romantic as they! *Aw*
5. Anushka Sharma in Austria
This Limca pataka girl knows how to chill like no tomorrow, anywhere, everywhere. Watch her romance Austria- coz all work and no play make Anushka a dull gal- and that ain't happening, matey. And oh, yes, in case you were wondering- that is the stylish Manish Malhotra by her side…
Ek pose toh banta hai. Austria is austere, eh?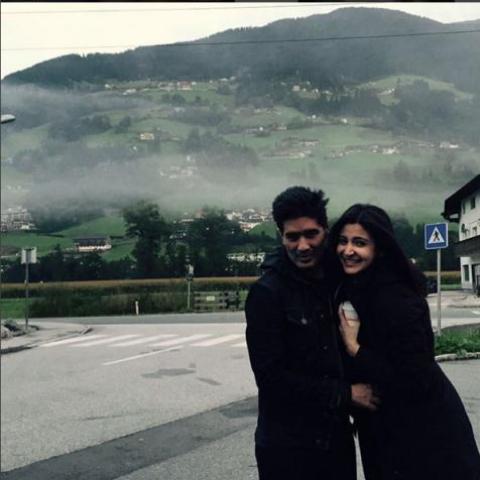 Image source: Instagram
---
Suggested read: Top 10 killer POUTS of 2015
---
6. Sonakshi Sinha in US
Known for her outrageous selfies with funky pouts and funkier faces, Sona darling nails it with this US tour. She looks every bit the confident beauty she is…
The selfie queen knows how to give you a major vacay crush.
Charlie's 'desi' angels??? 😉
Okay, that's it Sona… US, here I come.
7. Varun Dhawan at Maldives
Was Maldives always so sexy or is it because of Varun in the mix? *Plans next vacation*
I love Maldives but I love this guy more than my heart can take. *strong stalker alert*
8. Ileana D'Cruz scaling the Chinese dragon
Ileana D'Cruz is always PRETTY. Her vacation diary adds some vacay 101 lessons on how to be effortlessly stylish and romance China like never before…of course, the 'Pretty Pretty' way…
If only the wall could talk, it'd tell you it loves you…
9. Ram Kapoor in Dubai
The TV star turned star actor shows us how to balance acting and family in style. Look at the doting dad in Dubai…
Is it me or are they both absolutely adorable!! *packs bag furiously*
#FamilyFun
10. The Deshmukhs in Bangkok
The Deskmukhs are responsible for making me wait for a fairytale of my own. Why u do this- Riteish and Genelia? Okay, okay- NO- keep doing it. You guys are adorable..
Here's Mommie Genelia looking aww-worthy with daddy cool. Don't forget Riaan… <melts>
Daddy, diapers and THE dude. Is it me or the high mush alert seriously sends out #HubbyGoals? 😉 😛
Now, now, there- yes, you can go pack!