2017 is truly the year of liquid lipsticks, especially those that come in mattes. Even though lip glosses are still a thing, it has become imperative to own some of the best liquid lipsticks that too in matte shades. Liquid lipsticks are easy to apply, are precise in their application, last forever and look like the absolute bomb. Because they are such a popular choice, the market is flooded with various brands with their various lipsticks that come in all sorts of shades. This can be slightly overwhelming if you have no idea where to start and what to do when it comes to liquid lipsticks. If you don't have a liquid lipstick yet, don't worry because we have rounded up some of the best liquid lipsticks in the market right now!
---
Suggested read: The Ultimate Beginner's Guide On How To Apply Liquid Lipstick Like A Pro
---
1. Stila Stay All Day Liquid Lipstick- Venezia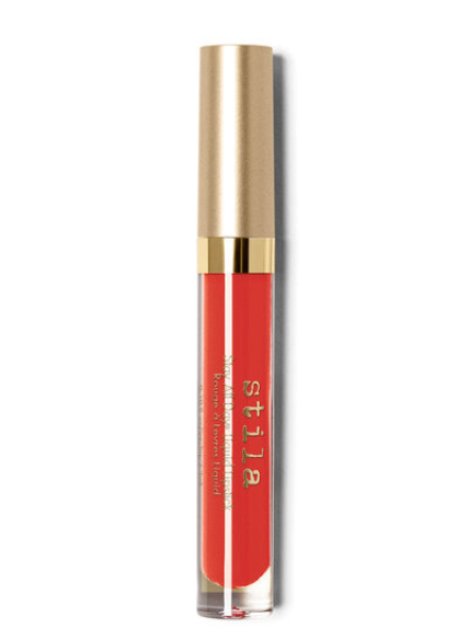 Image source: Stila Cosmetics
This gorgeous shade of bright, vermillion red is the perfect shade for summer. The long-lasting, fast-drying formula is also a major bonus and staying true to its name, the lipstick stays on for over 6 hours without flaking or fading.
2. Anastasia Beverly Hills Liquid Lipstick- American Doll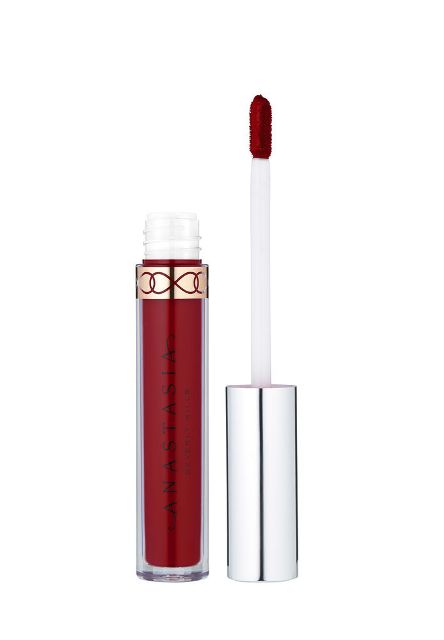 Image source: Anastasia Beverly Hills
It is a fact that you can't do without a trusted dark red lipstick, and when it comes from Anastasia Beverly Hills, you know it is going to be good. The smooth, long-lasting formula in this particular shade is the ultimate red that you can rock pretty much anywhere.
3. Kat Von D Everlasting Liquid Lipstick- Nosferatu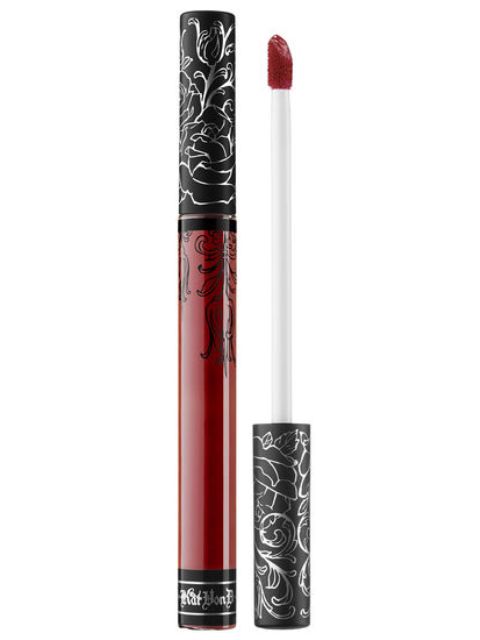 Image source: Kat Von D Beauty
A dark, vampy red is also an imperative inclusion in your makeup kit. This gorgeous shade with slight blue undertones is the perfect cool colour for those nights when you want to look like a bold and beautiful diva. The formula is smooth and long-lasting and doesn't budge, even with intense action.
4. Milani Amore Matte Metallic Lip Creme- Pretty Problematic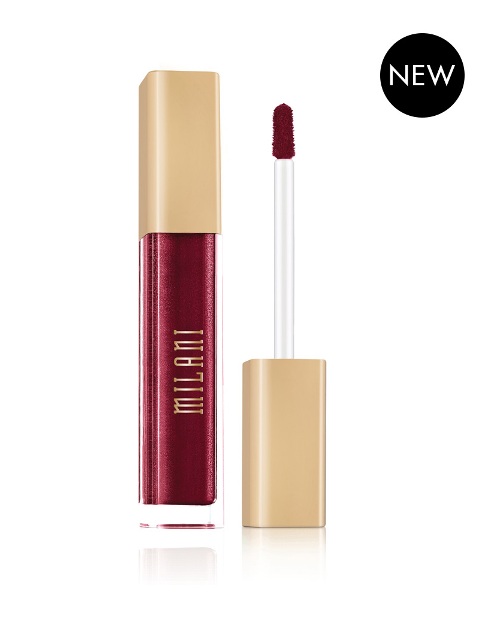 Image source: Milani Cosmetics
Milani is one of those underrated brands that deliver big without emptying out your pockets. This range is metallic matte liquids don't disappoint, and are in fact some of the sexiest matte metallic shades out there. This one in particular is a metallic, shimmery red which a high matte finish that gives you the perfect polished and intense look.
5. MAC Retro Matte Liquid Lipcolour- To Matte With Love
Image source: MAC Cosmetics
This super cute pinkish raspberry color from the house of MAC is a must-have for any liquid lipstick lover. The color is a bright red with intense pink undertones and has a super-smooth formula which is also super easy to apply. It has an intense matte, suede finish which will add that extra pop of color to even the most boring outfits!
6. NYX Liquid Suede Creme Lipstick- Pink Lust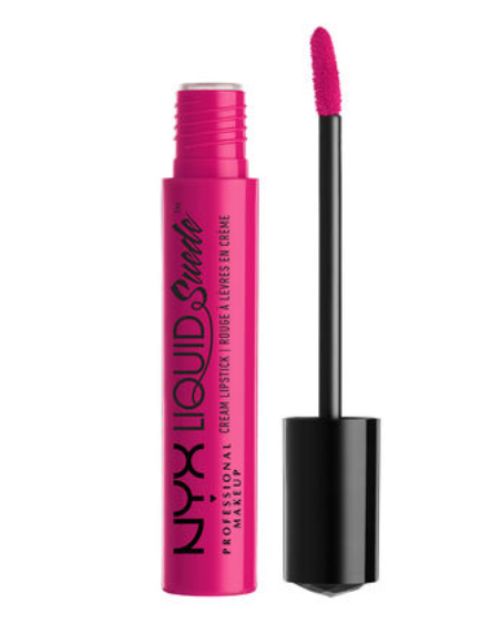 Image source: NYX Cosmetics
The perfect pink lipstick comes in the form of NYX Liquid Suede Creme Lipstick in the shade called Pink Lust, which is a bright and striking pink, with the slightest shimmery finish. It is perfect for summertime day outings and has a lovely, creamy formula that lasts forever!
7. NARS Velvet Lip Glide- Stripped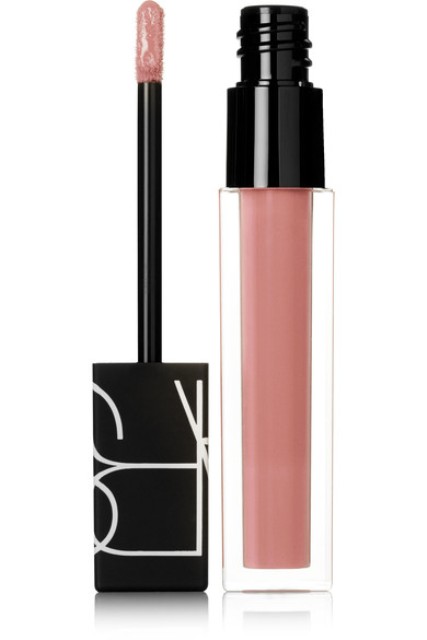 Image source: NARS Cosmetics
NARS has some of the most amazing liquid lipstick shades, but this pinkish nude is especially favored because of the neutral color which look good on anyone, and the creamy formula which is super pigmented, meaning even after hours of intense usage, you won't need to get yourself a retouch or a reapplication.
8. Too Faced Long Lasting Liquid Lipstain- It's Happening!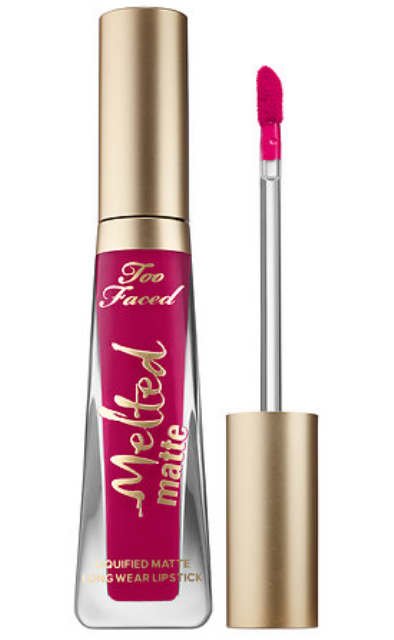 Image source: Too Faced 
This stunning pinkish magenta shade will look good on everyone for sure. Even though the shade is a bright, bold, color, the matte finish and the intense pigmentation will make you look classy and elegant all at once. Too Faced also has an incredibly creamy and hydrating formula, so you don't have to worry about your lips drying out during the day.
9. ColourPop Ultra Matte Lip- Mama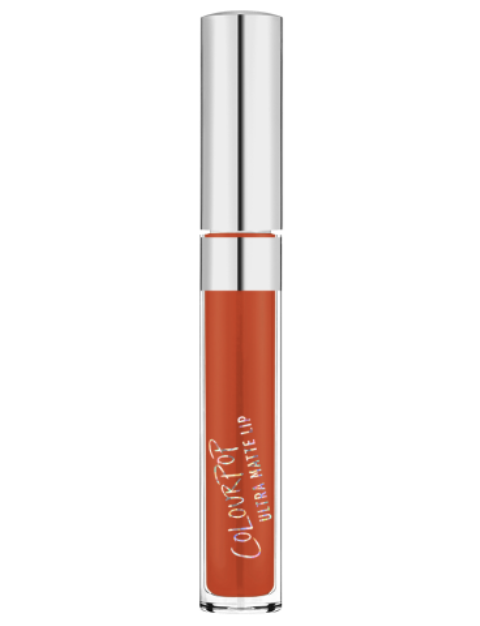 Image source: ColourPop
Say hello to this gorgeous brown based orange which is you just want to sink your teeth into. The neutral shade looks good on every skin tone, and ColourPop is known for their affordable, yet high quality products, with long-lasting and stunning effect.
---
Suggested read: 13 Best Dark Lipsticks For All Occasions You MUST Own
---
10. Huda Beauty Liquid Matte Lipstick- Material Girl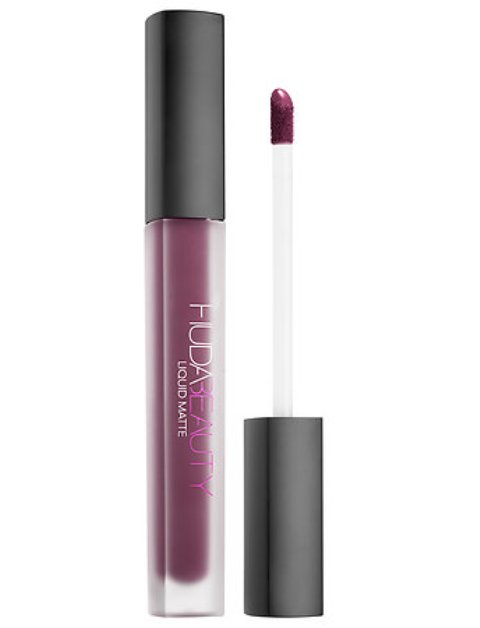 Image source: Huda Beauty
Huda Beauty has some of the best liquid lipsticks, and this shade in a deep rich plum color called Material Girl, totally takes the cake. The color is super intense and super long-lasting and looks good on everyone. It is also super hydrating, despite drying pretty quickly after application.
11. Sephora Collection Cream Lip Stain- Pretty Auburn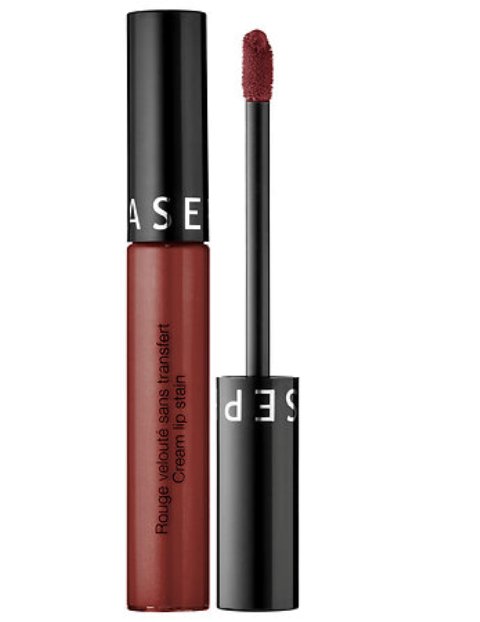 Image source: Sephora
You can't do without a gorgeous brown in the richest shade in your makeup kit. This one, which is a lovely rich nude for those with dark skin and an intense, black-ish brown for those with lighter skin is the perfect fit for any outfit. The color glides on smoothly and dries super fast, without drying out your lips.
12. Kylie Cosmetics Lip Kit- Ginger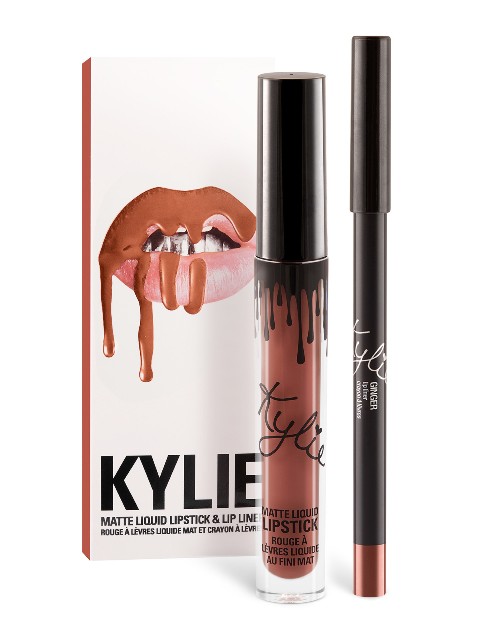 Image source: Kylie Cosmetics
Kylie Cosmetics was probably responsible for liquid lipsticks becoming so famous, so it is only likely that they have some of the best liquid lipstick ever. Ginger, especially, is a gorgeous peachy brown, which has a light-weight, but supremely pigmented formula that keeps your lips hydrated. If you are going to invest in Kylie Lip Kit, I suggest it be this one.
13. Smashbox Always On Liquid Lipstick- Thrill Seeker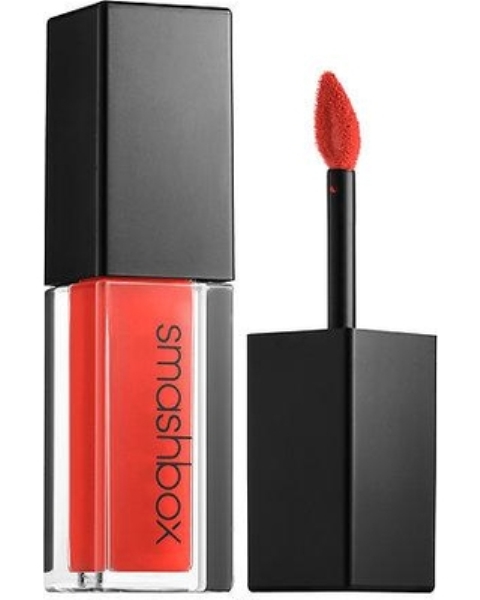 Image source: Smashbox Cosmetics
You absolutely must have a flaming red orange for when you are feeling feisty and wild. This gorgeous orange shade from Smashbox is totally a winner when it comes to orange liquid lipsticks, because of the incredible texture and pigment, and also because this range if lipsticks don't dry your lips out and stay forever!
14. Tarte Quick Dry Matte Lip Paint- Delish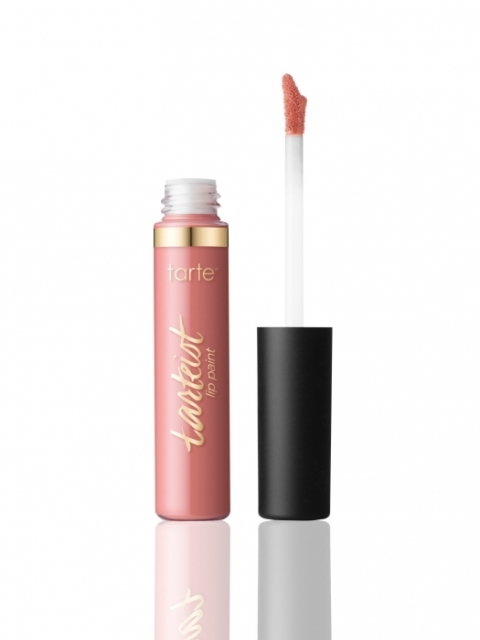 Image source: Tarte Cosmetics
This intense coverage lip pigment from Tarte is a game-changer for your work days, and those times when you want to look gorgeous without overdoing your makeup. It is a subtle pinkish brown which is super pigmented to give you that intense, classic nude lip, without being too ostentatious about it. The rosy tint to this nude lipstick is the perfect amount of glamour you need to oomph out an outfit.
15. Dose of Colours Matte Liquid Lipstick- Mood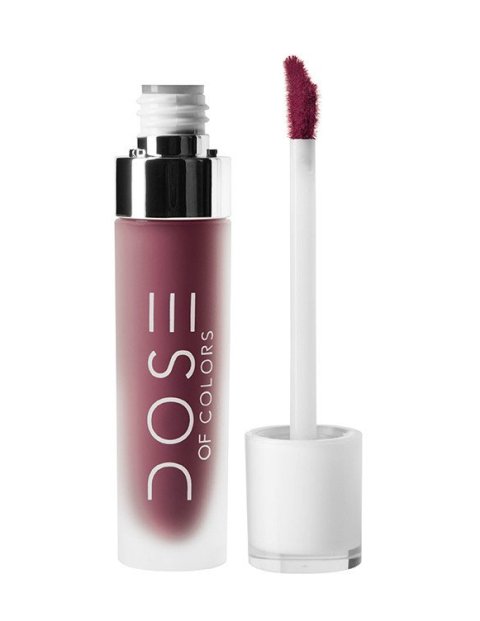 Image source: Dose of Colours
Dose is another underrated independent brand that packs in a good punch in terms of color, longevity and affordability. Even though they have a host of colors you can choose from, the darker shades pop the most, and if you are looking for a subtle, muted plum which also works as a dark, rich berry shade, nothing beats this one, which is appropriately called Mood. The stay-forever texture and formula are an added bonus.
16. Beauty Bakerie Liquid Matte Lipstick- Syruptitious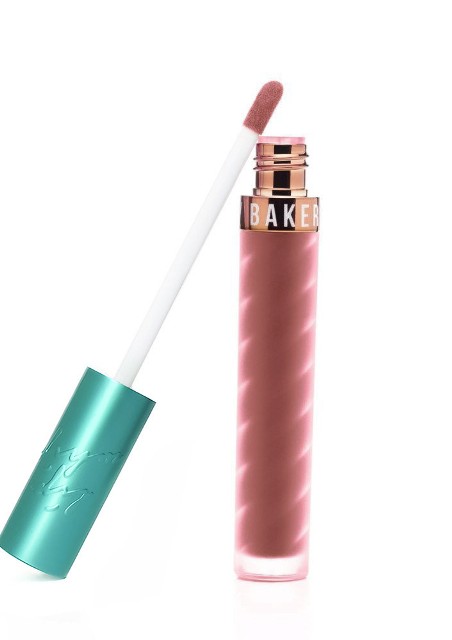 Image source: Beauty Bakerie
Beauty Bakerie's products have multiple advantages. They are long lasting. They have a creamy and hydrating formula. They are super affordable. They smell like the bomb. Syruptitious is a gorgeous pinkish nude shade which makes you feel like a total diva without even trying. The formula has a creamy matte finish, leaving just the slightest shine which adds the perfect amount of glamour to your look.
17. Lime Crime Velvetines Liquid Matte Lipstick- Cement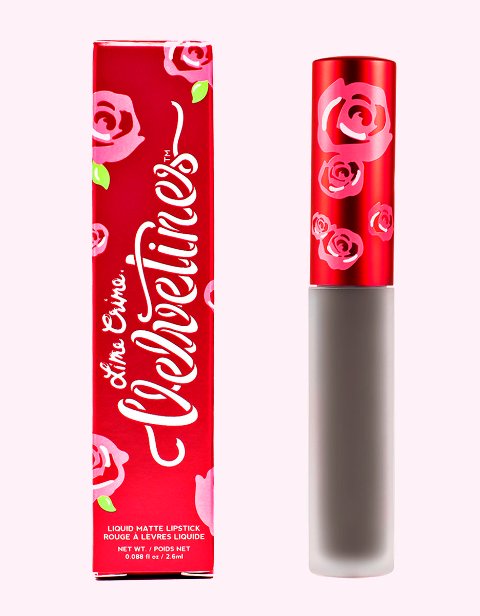 Image source: Lime Crime
If you are looking for something more renegade, few other lipstick brands beat the gorgeous collection that Lime Crime has to offer. This cool blue grey lipstick is stunning in more than one way. It's dense, matte finish is light on your lips, but heavy on impact. It has a long-lasting application and is buildable depending on how intense you want your look to be.  
18. Jeffree Star Velour Liquid Lipstick- No Tea, No Shade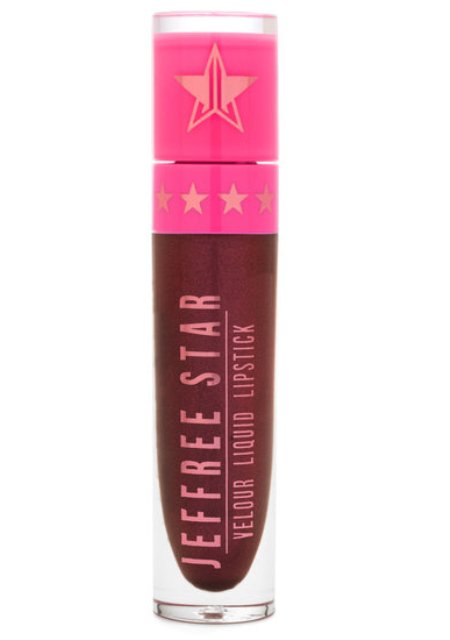 Image source: Jeffree Star Cosmetics
A good metallic lipstick can change your entire look, and make you look super badass. And when it comes to badass looks, few beat the collection that Jeffree Star Cosmetics has to offer. The lipstick is opaque and has a super-fast drying formula, which leaves the moistest residue on your lips. It stays on for hours, and has a metallic sheen finish which just makes you look so sexy and elegant.
---
Suggested read: The Ultimate Step-By-Step Guide On How To Apply Lip Gloss
---
19. Coloured Raine Matte Lip Paint- Ivy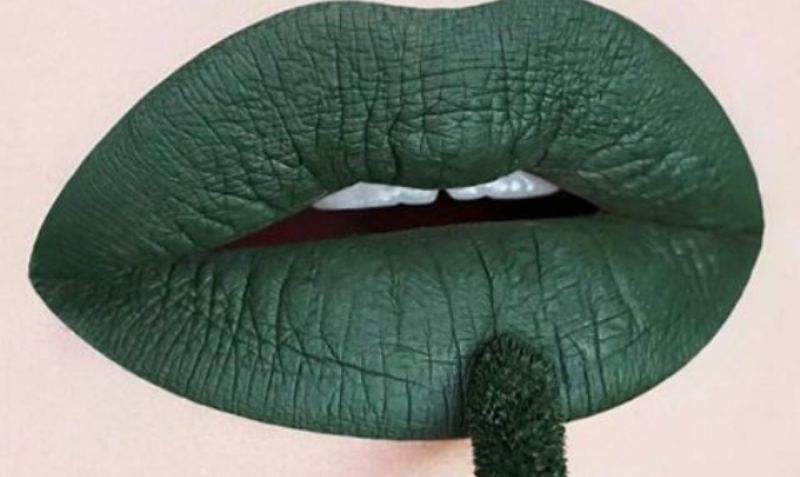 Image source: Coloured Raine
For a stunning, vibrant green lip color, check out the Matte Lip Paints from Coloured Raine, which are dark, highly pigmented and lasts for hours. The intense matte finish also makes the color pop, and if you are looking for a dark, intense green to spice up your normal look, this particular shade called Ivy is so totally perfect.
Now that you are equipped with a list of some of the best, most popular and long-lasting liquid lipsticks, it is time to go on the spending spree which you have been trying to hold off for so long and look fabulous as hell!
Feature image source: Instagram 
Summary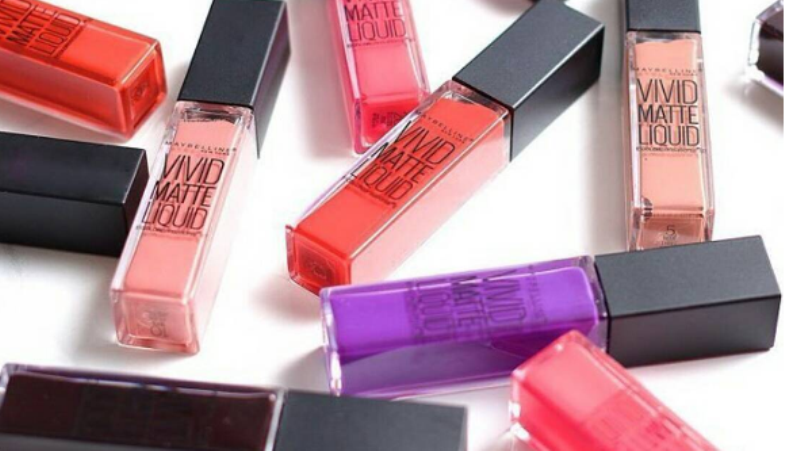 Article Name
19 Best Liquid Lipsticks That Will Make You Reconsider Your Spending Limit
Author
Description
Liquid lipsticks are the ultimate go-to product this year. Here are the best liquid lipsticks in the market right now to help you choose the right one!