Matte liquid lipsticks are the newest trend right now, and by the looks of it, it is a trend that is here to stay. The rule is to be on-trend at all times, which is why you need to know how to pick the best matte liquid lipstick like a true professional, and rock the trend like one. A lot of people have trouble picking the right liquid lipstick, and then handling them in all their matte glory, which is why today, we are going to go through a step-by-step guide on how you can rock your matte liquid lipstick like a true diva.
Before I can tell you how you can get yourself the best matte liquid lipstick, let me tell you why you need one in the first place. Liquid lipsticks are a new rage, and it is quite understandable why everyone wants to jump into the liquid lipstick bandwagon. Before the reign of liquid lipsticks, there existed only traditional bullet shaped lipsticks, which are still available now. The traditional lipsticks are only getting better with time, with more options and colors that people can choose from, but when it comes to being matte, nothing quite beats the liquid lipsticks. Here are all the reasons why liquid lipsticks are the infinitely better than traditional lipsticks when you want to rock that matte look.
---
Suggested read: The Ultimate Beginner's Guide On How To Apply Liquid Lipstick Like A Pro
---
1. You don't need a liner
In most cases, a lipstick isn't a solitary investment. You also have to buy a liner along with it, so that you can draw properly within the lines. When you get liquid lipstick, however, you don't have to invest in a liner at all, because they come with an application stick which is thin, and manageable.
You can not only draw within the lines, but if you have a darker shade of matte liquid lipstick, then you can even overdraw without a liner, because the application is so absolutely wonderful and precise. As opposed to these, a traditional bullet lipstick has a blunt edge, which makes the utility of the liner indispensible.
2. Liquid lipsticks are super pigmented
One of the reasons why people choose liquid lipsticks is because they are immensely pigmented. The color is striking and even if you choose the palest of shades, you don't have to worry about the color and the shade being irregular or faded. When you apply a matte liquid lipstick, you can expect a complete color coverage, which will feel weightless on the natural color of your lips.
3. They have a smooth formula
Because a traditional lipstick is usually made of fat and wax, the formula can be a little difficult to apply. It drags on your lips and leaves a sticky texture behind, even if it is of the best brand. When you are using liquid lipsticks, you don't have to worry about that problem because the liquid nature of the thing allows the lipstick to be smooth and light.
It barely feels like you have anything on your lips, and the formula has a light matte finish, instead of a creamy matte finish. The latter can sometimes feel heavy, which is why when you are going for matte, it is always better to choose the liquid lipstick version of your favorite color.
4. Liquid lipsticks dry up instantly
One of the primary complaints that people have against traditional bullet lipsticks is the fact that they take a really long time to dry, and even when they are semi-dry, they tend to shift around a lot. When you choose matte liquid lipsticks instead of normal matte lipsticks, you don't have to worry about the drying problem at all.
These lipsticks tend to dry up within seconds because of their intense liquid formula. You don't have to reapply liquid lipsticks several times a day because they don't budge at all.
A glossy lipstick or a lipstick which has a shimmery opaque finish doesn't have to be perfect, but a matte lipstick highlight every single nook and cranny and line on your lips, which is why it needs to have full coverage, needs to dry fast without drying up your lips and have a manageable and smooth formula. All these features are incorporated in a matte liquid lipstick, which makes it the ideal choice for your matte lip looks.
---
Suggested read: 19 Best Liquid Lipsticks That Will Make You Reconsider Your Spending Limit
---
Choosing The Best Matte Liquid Lipstick 
Now that you know why matte liquid lipsticks are the best option, you need to know how to choose the perfect matte liquid lipstick for yourself. The problem is, because these products are so popular, there are about a million brands out there. You need to know which colors and which formulas to choose, in order to get the most out of your liquid lipstick.
STEP 1: Check the formula
When picking the perfect matte liquid lipstick, check the formula of your lipstick. Because liquid lipsticks are made to dry at a super fast rate, some can dry out your lips and leave them cracked and dehydrated. Before purchasing your liquid lipstick, make sure you do your research and pick the ones which have a hydrating formula. Even if they do have moisturizing properties, moisturize your lips before application, just in case.
STEP 2: Pick the right shade
Choosing the right lipstick shade is of prime importance, especially when you are buying matte liquid lipstick. This is because the shade and color of the lipstick is extra visible when you are using this kind of lipstick, because of the formula, which dries fast and highlights every single part of your lips.
Before buying, swatch the lipstick on the darkest part of your hands, preferably on the surface under your knuckles to check what the shade would look like on your lips.
STEP 3: Use a lip liner to plump up your lips
If you are trying to play around with your matte lips look, then you can do that with your liquid lipstick and a liner. Buy a lip liner in the same shade as your lipstick, and before you apply the lipstick, fill in your lips with a lip liner. This is a technique called lip contouring. The liner helps give the lipstick a more full-bodied look, and your lips look plump and healthy.
The Best Matte Liquid Lipstick: Most Popular Matte Liquid Lipstick Ranges 
You simply can't do without your own collection of matte liquid lipsticks. Once you know how to buy your lipsticks, you can check out some of the more popular liquid lipstick ranges which are available in the market right now.
1. Kat von D Everlasting Liquid Lipstick
Kat von D is one of the more well known liquid lipstick brands which have some of the most gorgeous matte shades in their Everlasting Liquid Lipstick collection. Starting from nudes, right to your greens and blacks, you can find the best lipstick shades which have the most gorgeous matte finish.
2. Smashbox Always On Matte
Smashbox not only has a range of traditional mattes in their Always On Matte collection, but also 12 stunning shades of metallic mattes which is your one-way-ticket to diva-land. Not only is the formula perfectly smooth and luscious, but it also comes in a super cute packaging that is going to make you crave the entire collection.
3. MAC Retro Matte Liquid Lipcolor
You can't go wrong with MAC, which is truly one of the undisputed authorities on lipstick. The Retro Matte collection is MAC's range of matte liquid lipsticks, which have some of the most luscious pink, brown and nude shades. They have 15 shades, all of which comes with a smooth velvet-y finish and an easy applicator.
4. Huda Beauty Liquid Matte Lipsticks
The formula of Huda Beauty's Matte Liquid Lipsticks is lightweight, smooth and doesn't dry out your lips. What more could you possibly ask for in a liquid lipstick? They have some of the most amazing shades, including a badass grey called Silver Fox. People who are experts on liquid lipsticks and own practically every brand that ever made one swear by Huda Beauty's products, which makes it good enough for us, I think!
---
Suggested read: 15 Gorgeous Matte Lipstick Shades You Simply Can't Do Without!
---
5. ColourPop Ultra Matte Lip
If you are looking for a quality matte lipstick which won't empty out your pockets, then nothing beats ColourPop. It is one of the most popular brands on earth, because they have over 20 shades to satisfy your lust for matte lipsticks. The formula offers excellent coverage and you can choose your pick from several standard and unique shades, that the brand over.
There are several more liquid lipstick brands which have incredible matte shades such as Lime Crime, Bite Beauty, Kylie Cosmetics, Sephora, Dose of Colors, etc. You can take your pick from some of the more well known brands as well. As long as you have this handy guide you can refer to, there is nothing stopping you from conquering the Instagram game, and looking your best!
Featured image source: Instagram
Summary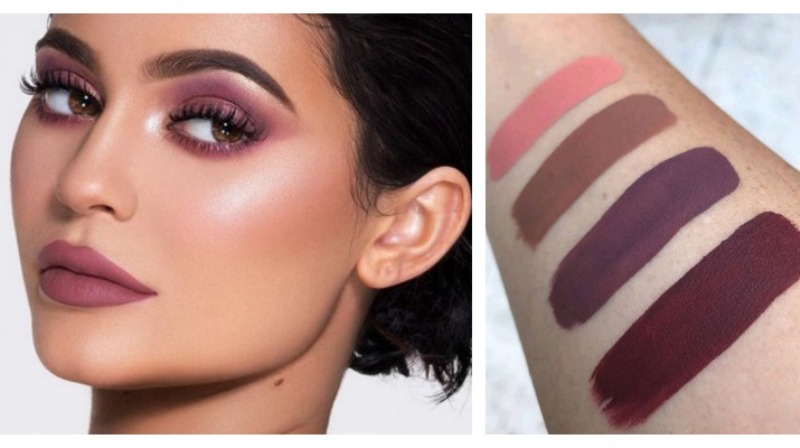 Article Name
How To Choose The Best Matte Liquid Lipstick
Author
Description
Stay on trend with your own collection of liquid lipsticks. Check out this guide to understand how to choose the best matte liquid lipstick in the market.