Huda beauty is one of the most sought after makeup brands in the entire world. This is mostly because people from the world over have forever associated the brand with one of the most beautiful faces in the world- Huda Kattan, who established this brand in 2013 with her sisters Alya and Mona.
Image source: Instagram
Apart from being a perennial source of some of the best and most effective makeup hacks internet users have been blessed with, her brand Huda Beauty also boasts of some of the most affordable and good quality makeup products, which have impressed the likes of super picky high profile celebs like Kim Kardashian. The beauty mogul has created a tsunami with her influence in the beauty world, and here are some of the most lust-worthy, must-have Huda Beauty products.
---
Suggested read: 15 Best Liquid Lipsticks You CANNOT Afford To Miss
---
1. Huda Beauty Classic Collection Lashes-  Samantha
Here is Huda wearing some of the most luscious lashes (which she happened to invent). One of the reasons Huda Beauty became famous is because of their false eyelashes, which are to die for. They come in various shapes, sized and designs, even within the Classic Collection and are double stacked and are the perfect fit for any face or eye shape, for anyone in any part of the world. Even though all the lashes in the range are perfect, Huda's personal favorites include Giselle and Samantha (in picture). Samantha is especially great for dramatic eyes when you have a muted natural makeup on, so that your lashes don't look unnatural in comparison with the rest of your makeup, but are attractive and striking nonetheless.
2. Huda Beauty Lash Glue
Even though this is a weird inclusion in a list of must have Huda beauty products, it is imperative that you bag this one. This lash glue is not only Huda Kattan's personal favorite makeup item, which she carries around everywhere, but it is also one of the best lash glues available in the market right now. It is also one of the favorite lash glues among makeup artists and Instagrammers, because of the easy application and the good quality, which dried in around 7 seconds after application, and doesn't dry out your skin.
3. Huda Beauty Liquid Matte- Girlfriend
One of the beat things Huda has done for the world is release her Huda Beauty Liquid Matte lipsticks, which set the trend for a thousand other people to follow suit and release their own ranges of liquid matte lipsticks, but there is nothing quite like Huda Beauty products, is there? A shade that is particularly universally appealing is Girlfriend, which is a brown-based nude suitable for almost all skin types. It has the most gorgeous color, an easy peasy application and stays on forever because of the light formula which dries super fast, without drying out your lips. Also, this is Huda's personal favorite, and we totally get why.
4. Huda Beauty Liquid Matte- Showgirl
Showgirl is another shade which is drop dead gorgeous, and should definitely be in your kitty. While Girlfriend is a more sober nude which you can wear daily, especially during the day, Showgirl is a much more bold and bright shade, with a pearly, shimmery finish. It is a deep red with magenta undertones, which is the perfect shade to make your night time outfit look like the bomb, and the color will perfectly suit your wild child alter ego. If you want a totally matte finish with this one, simply draw over it with a Lip Contour Pencil, or press your lips after application, with a tissue paper and brush it with a makeup brush.
 5. Huda Beauty 3D Highlight
Huda's 3D Highlighter set is one of the most sought after highlighters, especially because her area of specialization includes how to contour and highlight your face like a pro, and inspired by her ingenious knowledge regarding the subject, she created this palette, which has a combination of two textures and 4 colors, to give you the perfect highlight. The four shades are called Fiji, Seychelles, Tahiti and Zanzibar. Alternatively, there is a Huda Beauty 3D Highlighter in PINK, but this one is an absolute must have in your makeup kitty.
---
Suggested read: 17 MAC Products Every Makeup Buff SHOULD Own!
---
6. Huda Beauty Rose Gold Palette
This is the kind of eye shadow palette you cannot live without, because no matter what kind of eye makeup you are going for, it has your back covered. The palette is a combination of some of the most gorgeous matte shades that are super pigmented, some pearly pressed shades with shimmery finish and of course, her signature 3D metal shadows. All the colors are buildable, and applicable for long-wear. If there was one makeup product Huda created that was truly timeless and indispensable, it would be this one.
7. Huda Beauty Lip Contour-Venus
Apart from showing the world how to do your eyebrows right and how to highlight like a queen, Huda is also famous because she started the trend of lip contouring- a simple process of coloring the lips to make them look bigger, without getting surgery. She released a gorgeous line of lip pencils and lipstick shades to make your lips look plumper, and among them, one of the cutest shades is, of course, Venus. It is a beige based purplish nude, which is the perfect shade for all those times you want to overdraw your lips. It also has a smooth application because of the easy to apply formula, and blends in really well with her matte range of lippies as well.
8. Huda Beauty Lip Contour- Material Girl
Material Girl is one of the prettiest, most intense shade of purple in all of Huda's products, and can give a lot of other lipstick shades in different brands a run for their money. The color beautifully balances and evens out the shape of your lips, and is especially useless if you have dark lip lines naturally. Not only is the color the most intense shade of plum ever, it is also transfer-proof and water-proof, meaning it will last forever, without fading out in odd places after your first meal.
9. Huda Beauty Faux Mink Lashes- Farah
Here is another pair of lashes I simply can't do without, for whenever I am feeling extra dramatic. In fact, makeup lovers everywhere have agreed this is the most intense pair of false eyelashes in faux mink they have ever had. The length of the eyelashes is such that they literally touch your eyebrows and make your eyes look huge and doll-like. These are triple stacked and are perfect id you have heavy eyelids, which tend to make even double stacked false lashes look inadequate. If you are looking to paint the town red and have people stare into the depth of your beauty large eyes, then Farah is something you absolutely cannot do without.
10. Huda Beauty Henna Tattoo- Delhi
So henna tattoos are all the rage right now and they go absolutely perfectly with ethnic or Western wear. The best thing about these tattoos is that they are easily transferable, and unlike real henna tattoos, which take at least 2 days to dry, they set in less than a minute, so that you are ready to go as soon as you have applied it. These are long lasting and look beautiful with Huda Beauty Stick-On Nails. The designs are inspired by the actual art of henna tattoos, and the best part is, they are available in both black and white versions.
Huda beauty is one of the leading brands in makeup and beauty, and their position as a global leader in one of the world's most competitive and widespread industries is totally justified. As claimed by Huda Kattan herself, all Huda beauty products are made with love, care and attention, after carefully constructing them and bringing the concepts into life.
Whether it is the quality, the range of products available or the cost at which the products are priced, it is an undeniable truth that Huda Beauty has it all covered, and does it better than most other stalwarts in the industry. Even with tough competition from other makeup brands that became internet sensations like Kylie Jenner and The Power of Makeup and Jeffree Star, Huda beauty has managed to hold its own, and managed to remain on top of their game. The products are available on Huda's official website, as well as on the website and retail stores of some of the leading makeup shops and chains in the world, namely Sephora, Harrod's, Cult Makeup, etc. The products are available worldwide, and are inclusive of people belonging to all races, ethnicities and nationalities, making it one of our most favourite brands ever, in terms of its product ethics, as well as the product quality.
Summary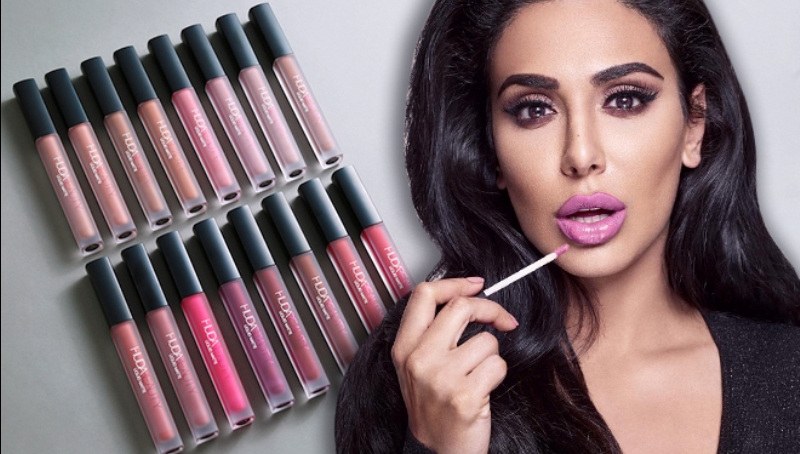 Article Name
10 Huda Beauty Products Your Makeup Bag Is Incomplete Without
Author
Description
Huda Beauty has some of the most lust-worthy and affordable products to choose from. Read on to find out the 10 must-have Huda beauty products!