Even though understating how to apply lip gloss isn't that difficult, it is nonetheless true that learning a few tips and tricks about it could help you accomplish the task much more gracefully. Lip gloss is a makeup staple for most people, but if you don't the right way to apply lip gloss, you might end up looking like Paris Hilton from 2005, which is not a good thing.
Even though you might be thinking this is the time for matte lipsticks, gloss never really has gone out of fashion, and is still considered a genius invention that has helped people achieve plumper looking lips without reaching out for those painful lip fillers. Dabbing on a tiny bit of shimmer on your lippies has shown effective results in making you look like a regular diva, and we are totally on board with this trend, even in 2017. Here is a comprehensive, understandable, simple and fool-proof guide on how to apply lip gloss the right way, so that you can avoid gloopy, extra shiny lips, and look super sexy instead.
---
Suggested read: A Beginner's Guide On How To Wear Lipstick Like A Bawse
---
Before you can start piling on gloss on your lips, there are a couple of things you should (ideally) do, so that you have a soft, smooth, fluffy base to work on.
This way, when you actually put on your lip gloss, you can apply it evenly, and it won't be clumpy on some areas. Here is everything you need to do to apply lip gloss like a pro.
STEP 1. Get rid of the all the dry skin
If you think you have super soft, dry skin-less sips, think again. Dry skin isn't always flaky, and even going one day without exfoliating can lead to a build of dead and dry skin cells on your lips, leading to an uneven surface for you to work with. You can get a cosmetic lip scrub, or make one yourself with a little brown sugar, honey and olive oil. The friction helps you get rid of the dryness and dead cells without straining your lips.
STEP 2. Moisturize your lips
Moisturizing is an indispensable part of the whole lip gloss applying process. Without moisturizing, your lips will dry out, no matter what kind of lipstick you are wearing, whether it is matte or gloss. You can use petroleum jelly to lock in the softness and moisture in your lips. You can also use a lip balm to moisture. There are also great lip creams available which act as a great first base for your lips, before you apply anything else.
STEP 3. Pat dry the excess cream/moisturizer
Once you have lathered on a generous amount of cream or moisturizer on your lips, you have to pat dry the excess, so that you don't have too much product on your lips. This could be uncomfortable and unsightly, so it is important to understand the proportions in which you will be using your products. Take a paper towel and press it against both your lips. You can also bite down on the towel with your lips (not your teeth) so that the excess is transferred on to the towel, and you have a thin but dependable layer of moisturizer on your lips.
STEP 4: Gather your paraphernalia
Step 4 of the process is getting hold of all the things you need to actually apply your gloss. If you're confused, then let me clarify that you just not need lip gloss to make your lips look like the bomb. You need a couple of other things to make sure that you get the right look, and your lip gloss last the longest. Here is a handy list of the things you need to make sure your lip gloss is on point.
Lip liner
Lipstick
Lipstick brush (thin and pointy)
Lip gloss
Concealer
STEP 5. Line your lips
The next step is getting your lips lines, so that your lipstick and gloss doesn't spill over. It is especially important for lip gloss because of the viscous nature of the formula, which might lead to a greater chance of bleeding over your natural lip line. Use a neutral or clear color lip pencil to line your lips. If you want a darker, more striking color, fill your lips in with your liner. This way, you will have a more stable base for the layers that will follow. If you have trouble lining and filling your lips in, make a structure with your pencil, by drawing a little 'X' in your cupid's bow, so that you have better guidance.
---
Suggested read: A Step-By-Step Guide On How To Wear Matte Lipstick Like A Diva
---
STEP 6. Fill in your lips with lipstick  
After you have lined your lips, and ensured that there aren't any lines and bumps that haven't been filled, take a lipstick in whatever shade you like, and fill your lips in carefully, while keeping track of the lines you made in the previous step. It is important to note that this is the stage that is going to give you the ultimate color of your lips. You can choose a glossy lipstick, or one with a slight sheen, or a shimmery, metallic lipstick, or even a matte lipstick for this step, because the next step is going to ensure you get a gorgeous gloss over your lippies.
If you want a more precise application, you can fill your lips in with a lipstick brush, instead of the lipstick, so that you don't have trouble applying. Using a brush will ensure you apply the color evenly on your lips.
STEP 7. Apply lip gloss as the final coat
Even though applying lip gloss might seem like the easiest thing in the world, it is actually tricky, and a lot of people end up looking tacky because they apply lip gloss way beyond their natural lip line, which makes it look shoddy. After your lipstick has dried sufficiently, pat dry the excess gently with a paper towel. Usually, lip glosses come with their own wands, so you should have no trouble applying.
Be careful not to take too much at a time, because it can drip from your lips and ruin your base makeup with the lining and lipstick. Start applying your gloss from the centre of your upper lip and gently drag it to the corners. Repeat this with your lower lip, so that you get an even, non-clumpy look. The only rule you need to remember is more gloss does not mean more shine on your lips. The right amount can make you look sexy and classy, while too much will turn into a nasty throwback to the fashion disasters of the 2000s.
STEP 8: Apply concealer around your lips
Even though, with lip gloss, you can forgo this step, it is still an extra precautionary measure you can take to ensure that your lip gloss doesn't bleed and stays in place, and the color pops a little extra. Use your beauty blender or finger to dab a little concealer over and under your lips, for an enhanced effect for your lips.
Now that you have successfully applied your lip gloss, and are prepared to look like a drop dead glam diva, here are some more pointers to ensure that your gloss pops, and stays in place for the longest time.
If you have a pale, light-colored lip gloss, and you want your lips to pop, while looking shiny and glossy at the same time, you can just choose a darker shade of the same color of lipstick. Apply gloss over that for a bolder look.
To make pale glosses pop on your lips
Making your lip gloss pop, especially when you have light skin, can be quite a problem, especially when the color is pale like pink or beige. Make your lip gloss shine brighter, and make the color look more pronounced by applying a layer of concealer on your lips before you apply your lip gloss.
To make your lip gloss last longer
Lip gloss is infamous for not being very long-lasting. When you are out for a fabulous night out, you would want your lip gloss to give long-lasting duty without rushing to the washroom for a touch up every single time you eat or lick your lips. To make your lip gloss last longer, apply a dab of setting powder on your lip-lines lips, so that the powder can hold on to the gloss and have a more long-lasting effect.
---
Suggested read: 15 Best Liquid Lipsticks You CANNOT Afford To Miss
---
Understanding how to apply lip gloss is pretty easy, once you get the hand of the steps that have been enumerated above. The best thing about lip gloss is that it is timeless, suitable for all ages, and a one-way ticket to looking glamorous, instantly.
Featured image source: Google copyright-free image, under Creative Commons License 
Summary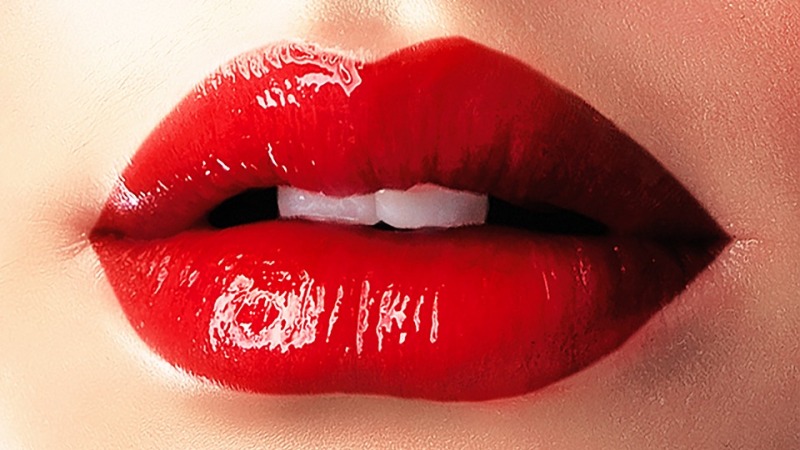 Article Name
The Ultimate Step-By-Step Guide On How To Apply Lip Gloss
Author
Description
Lip gloss can make you look sexy and classy immediately. Here is a simple, all-encompassing step-by-step guide on how to apply lip gloss, just for you!