One of the most easily recognized face shapes is the square-shaped face. If your forehead, cheekbones, and jaw line are all of the same width, then chances are you have a square face. Square faces tend to look broader than most other shapes because of the exceptionally broad forehead and jaw line. But having a square face means you have a jaw line sharp enough to KILL somebody, and honestly, what else can a person need? 😛
Ideally, people would suggest you keep long hair to hide the shape of your face behind your hair. But we like to go against the flow a bit.
---
Suggested read: 20 trendy short hairstyles for round faces you can try this summer
---
So here are 20 of the cutest and most badass short hairstyles for square faces:
1. Tousled wavy bob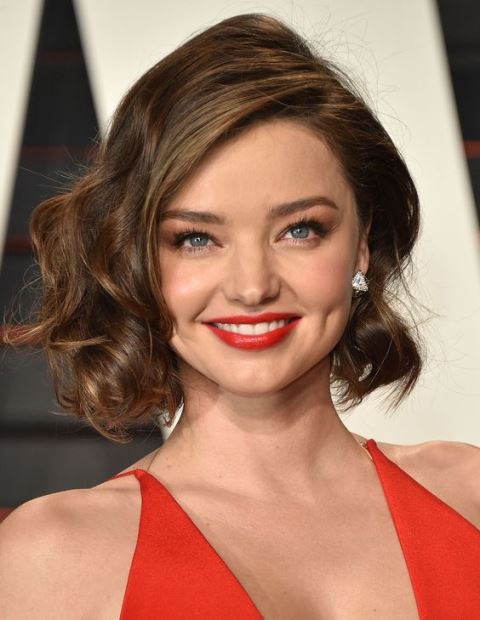 Image source: Pinterest
The tousled bob, like the one sported by supermodel Miranda Kerr, is probably one of the most popular short haircuts of the season. The soft curls make the cut look feminine and very chic. Also, they soften the sharp edges of her face. The side-part is recommended for people with square faces because it breaks the symmetry of the face, making it look a lot narrower.
2. Clavicut
Image source: Pinterest
This incredibly sexy haircut on the incredibly good-looking supermodel Rosie Huntington-Whitely is called the clavicut. It's essentially a lob, and it ends at the clavicles (collarbones). This hairstyle has everything going for it – the face-elongating length, the tousled waves, the gorgeous soft ombré hair color, and the wavy bangs. Ugh! So perfect. The clavicut is extremely popular and can be seen on celebrities like Khloe Kardashian and Elizabeth Olsen. This length is extremely flattering on square faces because it elongates the face, making it look slimmer.
3. Lob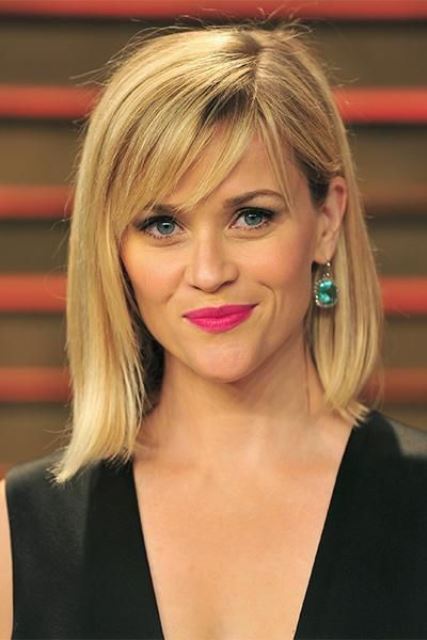 Image source: Pinterest
We can't get enough of this sleek lob on actress Reese Witherspoon, who played the iconic character of Elle Woods in the Legally Blonde series. The sleek, straight hair goes against one of the most fundamental rules of square face hairstyles. Waves tend to soften the sharp features while straight hair tends to make your face look broad. But Elle Woods clearly knew what she was doing as she pulled off this flawless sleek lob with the side-swept bangs (which balanced the look by making her forehead look narrower). We love how chic and feminine this lob is.
4. The blunt bob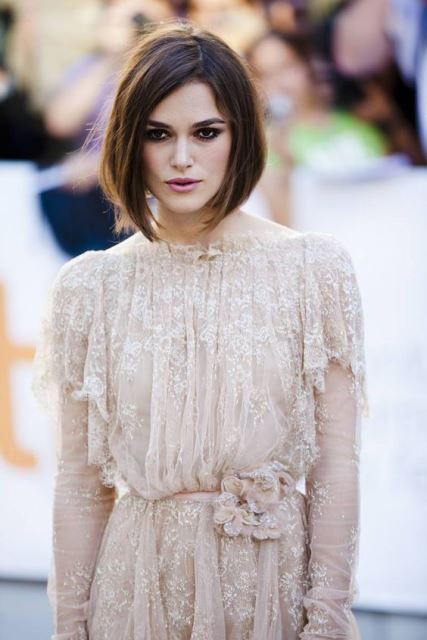 Image source: Pinterest
Take cues from Keira Knightley's bomb af blunt bob! We love the asymmetrical cut, especially since the bangs end right below her chin, elongating her face and making it look softer and narrower (not that that gorgeous face needs to look any narrower). The shorter length at the back flaunts her beautiful swan-like neck, making her look even taller. Extra points for the tousled/messy finish, which is what makes this haircut so modern and edgy.
5. The messy bob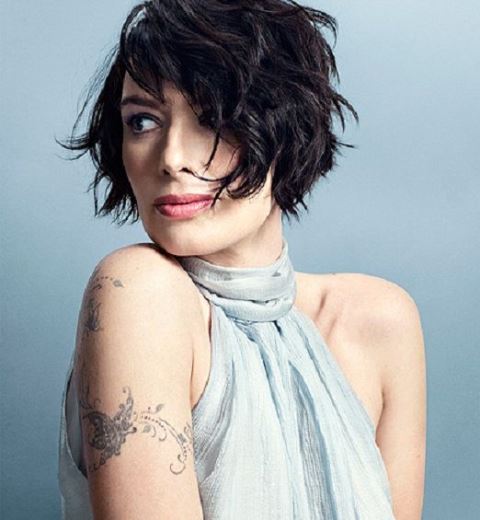 Image source: Pinterest
We'd just like to thank the Gods (the Old and the New) for this jaw-dropping bob (and of course, for the lady with the bob). This messy bob sported by Cersei Lannister (Lena Headey) is just the style you need if you want to look like a modern-day warrior queen.  This cut goes against a very important rule – that your hair should end below your chin so as to soften the edges. Go ahead and embrace your sharp jaw lines with this jaw-length bob with the side-swept bangs ending at the apple of your cheeks. The messy curls add volume to the hair and make it look edgy and fierce!
6. The slick back
Image source: Pinterest
This slicked back lob is sexy as it is badass. The look exudes confidence and power. Go for this look if you want to make an epic first impression as somebody who is not to be messed with. We love how unapologetic the hairstyle is as it flaunts the square shape of Demi Lovato's striking face, instead of softening the edges. The teased top gives the style some height, essentially making the face look longer and making it look even more striking.
7. The tousled bob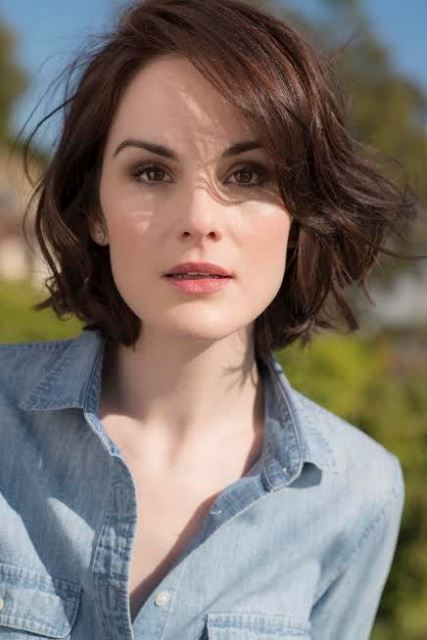 Image source: Pinterest
We love this tousled bob on Downton Abbey star Michelle Dockery. This is a very soft and elegant alternative to the edgy bobs sported by Keira Knightley and Lena Headey. The length is very flattering as it ends just slightly below the jaw, thus flaunting the shape of her face, without making it look too edgy. The soft tousled waves are just what you need to look like an absolute dream in your summer dresses and boho-chic jewelry. This haircut is safer than most of the other looks we've shown so far, but is just as beautiful.
8. The layered bob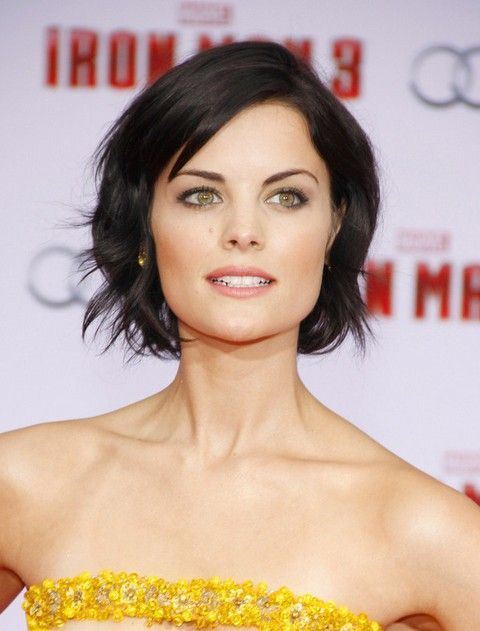 Image source: Pinterest
This bob is a lot similar to Michelle Dockery's tousled bob, but is a bit messier. We love the layers, which add some volume to the hair. What really stands out though, are the unusually short brow-length bangs. It's new and cute and something we haven't seen before. So needless to say, you'll turn a few heads if you are brave enough to try out this quirky haircut.
9. The pixie cut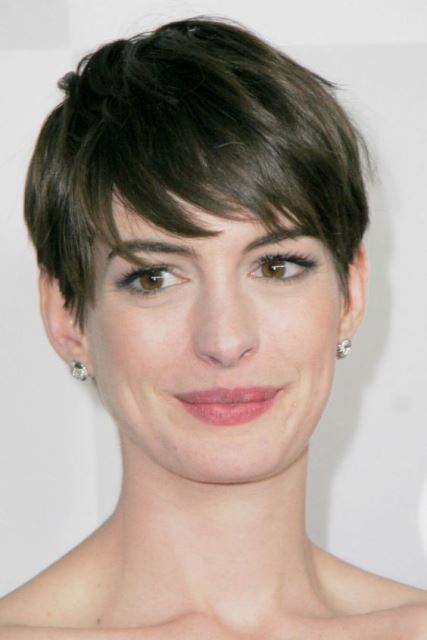 Image source: Pinterest
Can a list of short hairstyles ever truly be complete without a pixie cut? And who better to inspire us, than the queen of Genovia herself? Albeit her facial features aren't as sharp as most square-faced people, a pixie is more forgiving on her face. But we sorta can't get over the Beiber-inspired side-swept bangs. Those bangs give us life. This look is perfect if you're petite but with a square face and if you want to look like a real-life pixie (let's be honest. We all wanna look like real-life pixies).
---
Suggested read: 16 stunning and easy Game of Thrones hairstyles you can try NOW
---
10. The center part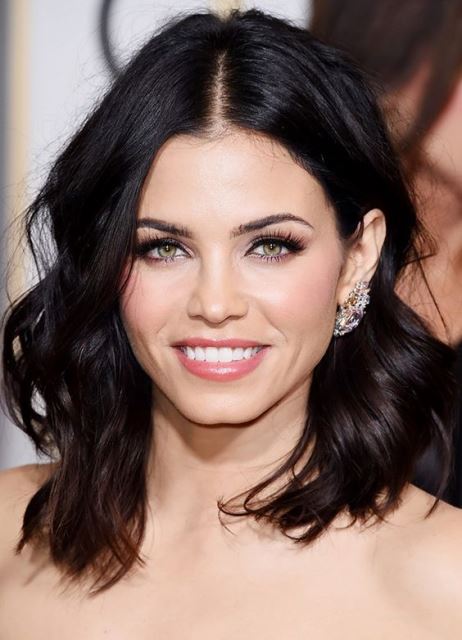 Image source: Pinterest
Before we start talking about that sexy hairstyle, can we please have a moment's silence for that breath-taking face… in all it's flawless, dimple-chinned glory? Jenna Dewan Tatum is an absolute goddess. So it makes sense that she broke a big big biiiig square-face-hairstyle rule by doing a center part, and got away with it. A center part is usually a big no no for square faces because it adds symmetry to the face, thus making an already broad face look broader. So the safer option is to opt for the side-part. But why not take cues from this absolute diva and slay that center part? The little trick she did pull though is that she tucked one half of her bangs, behind her ear and left the other half to fall nonchalantly over her face. This balanced the harsh center part and kept it from looking out of place and unflattering.
11. The tight-pixie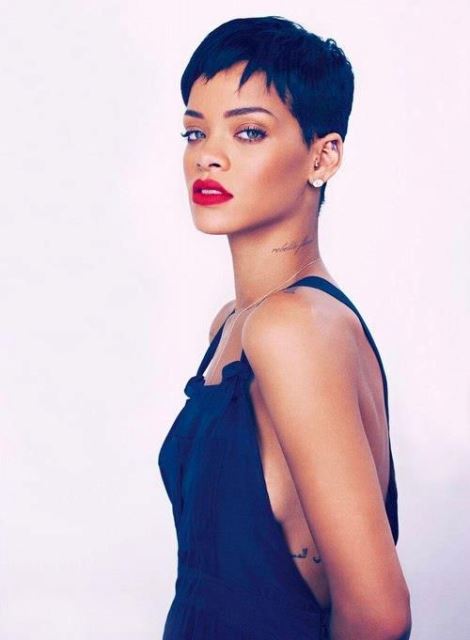 Image source: Pinterest
Trust RiRi to pull off such a brave look so flawlessly! This haircut is not for the faint-hearted. There are a billion things that can go wrong with this look, but if you can actually pull it off, you will be the biggest badass in all the land. We love how striking the cut is and how it exposes every single feature of the face. This style is perfect for those of you with long, slender necks. This look simply exudes power and confidence.
12. The tight-pixie-not-edgy-enough-for-you-? cut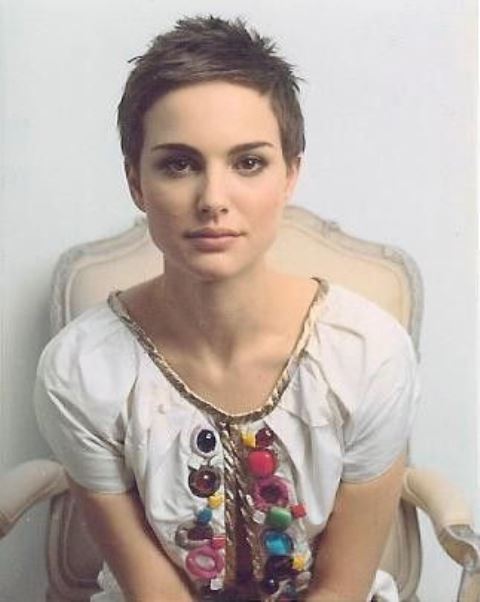 Image source: Pinterest
We are unconditionally and irrevocably in love with this haircut (and Edward Cullen, in case anybody was wondering! :P). This haircut isn't so much a hair cut as it is a grown out after a shave (post V for Vendetta), but that doesn't mean Natalie Portman didn't know what she was doing. We love how it bares all her sharp yet petite features, including the tiny pixie ears. But what we love the best are the incredibly cute spiked bits. This look is actually pretty androgynous, and is perfect for somebody who wants a really short haircut that isn't overly feminine.
13. Retro waves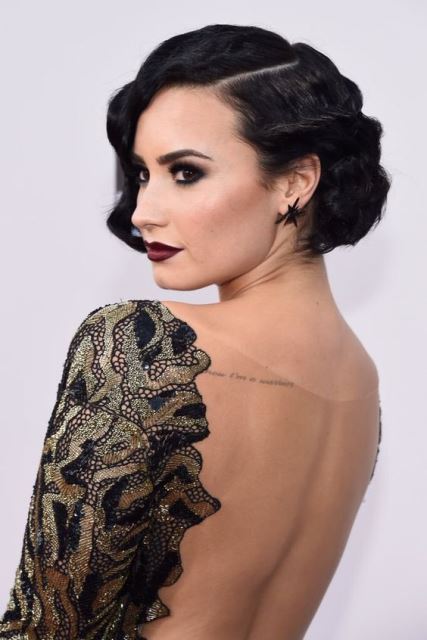 Image source: Pinterest
Just because you have short hair doesn't mean you can't go retro! We love the retro-inspired waves on trendsetter Demi Lovato. The short bob, like we've shown before, is very trendy and very cute. Demi edges it up a bit with the gelled-up Gothic waves. We love how feminine the look is. While Demi has gone for a Gothic look, you could go for some old Hollywood charm, by swapping the dark makeup for something a bit more natural and dewy and with a different dress. One warning though, you will need a ton of hairspray and a LOT of time to execute these gorgeous retro waves perfectly. So we'd recommend trying this out if you're going to a posh event (charity function, product launch, etc) because this look is pretty high-maintenance.
14. The hipster lob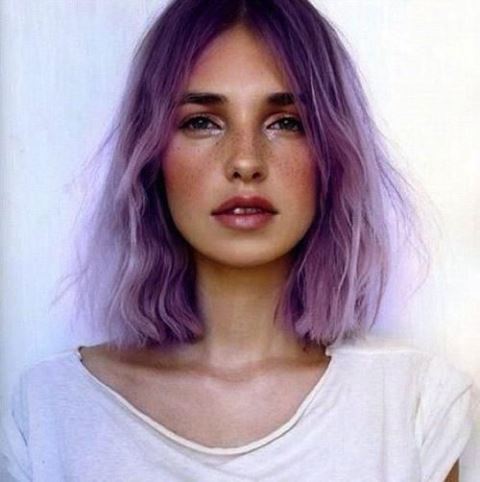 Image source: Pinterest
Oh, for the love of everything that is good and pure… This is probably one of the most beautiful hairstyles we have ever seen! There is nothing we don't love about this look. The straight-edged lob with jaw-length bangs is chic and trendy. The messy finish and the center part are edgy and fierce. BUT OH SWEET LORD, THAT COLOR! Sure, the purple color is absolutely breath-taking, but she's done a vertical ombré! The hair is darker near her face and the color lightens outwards! Let us tell you why that is pure genius. The darker bits frame the face, making it look narrow and long, while the lighter bits on the outside give the illusion of fuller and thicker hair. This. This is what perfection looks like.
15. The coiffed high-and-tight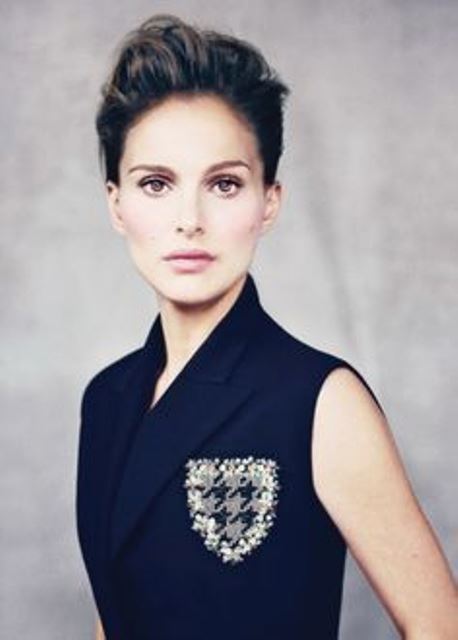 Image source: Pinterest
The high-and-tight has been one of the most popular hairstyles these past couple of years. The tight part is essentially the slicked-back hair on the sides of the head (you could shave the sides if you're feeling particularly brave), while the high part is the teased bit at the top of the head. The slicked back (or shaved) sides make the face look narrower, while the teased top adds height and elongates the face. This look caught our eye because of the incredibly chic way the hair on top has been coiffed into this messy perfection.
16. The faux chignon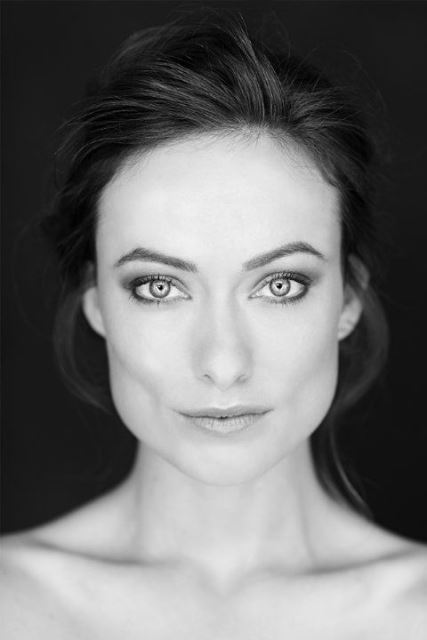 Image source: Pinterest
You may think that having a square face means that you always need to have hair covering the sides of your face. But that's not true. Take your calvicle-length hair, some hairspray, and a boatload of bobby pins to pull off this breath-taking faux-chignon look. A chignon is essentially a loose bun tied at the nape of your neck. All you need to do to elevate the look into something this chic and flawless, is pull out a few strands of hair from the bun, from behind your ears, and little strands from your bangs. These wayward strands will not only make the look modern yet feminine, they will also frame your face and soften your features a bit.
17. The boyish pixie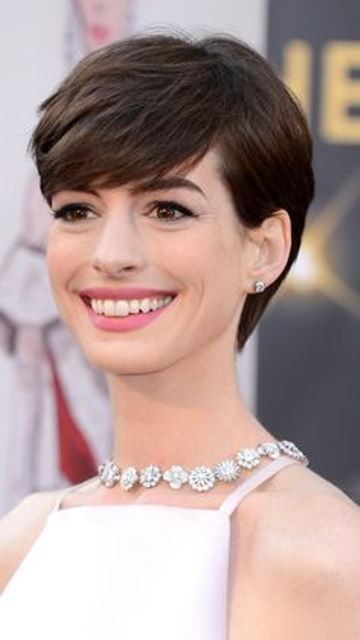 Image source: Pinterest
This look is incredibly versatile and that is why we are completely obsessed with it. You can dress it up with a pair of beautiful earrings or an exquisite neckpiece like the one Anne Hathaway is wearing in the picture. Or you could mess up the hair a bit for a just-out-of-bed look, and it transforms into something a lot more androgynous. The boyish pixie is an underrated gem as far as short hairstyles for square faces go. While the side-swept bangs are incredibly chic, you could even do a slick-back or a faux high-and-tight if you wanted a more androgynous look!
18. The straight blunt cut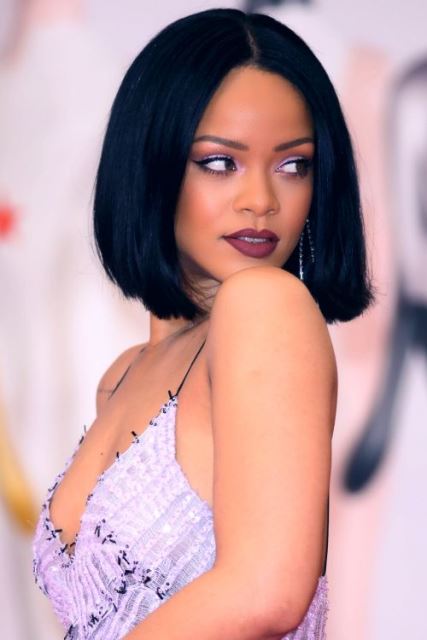 Image source: Pinterest
RiRi slaying it as usual with this edgy straight blunt bob. We love the jet black hair and the lack of layering. The center part gets additional points for amp-ing up the cool quotient of the look. It is simple, chic, and not as high-maintenance as it looks. All you need is a trip to the salon every 2-3 months!
19. The outgrown pixie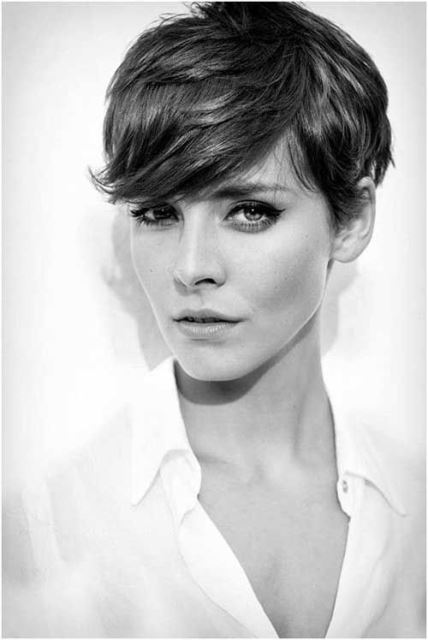 Image source: Pinterest
Another incredibly sexy pixie cut. This hairstyle is a bit more grown up and a lot sexier than other pixies. We love the feathered layers which add volume and a classy element to the look. The longer bangs that end just below the eyebrows elevate this look from any regular old pixie cut to an edgy and stylish one. Once again, this pixie is also pretty versatile in the sense that if you back-brushed it or messed it up a bit, the look could be transformed from something feminine and chic to an edgy, androgynous look.
---
Suggested read: Find out the best hairstyle that suits your face shape
---
20. The curly haired pixie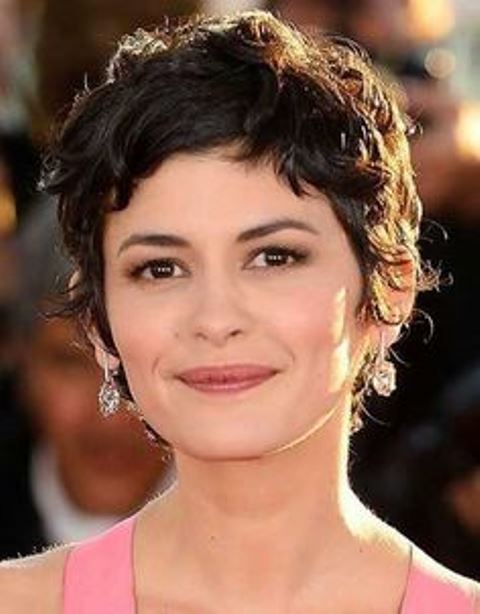 Image source: Pinterest
Whoever said that pixies aren't for curly haired people, had obviously never seen Audrey Tatou slay this pixie cut in all its curly glory. This look is so romantic and so incredibly chic. It's something you'd see in Paris during fashion week. While this tight pixie cut complements her angelic face, the curls add a wild and rebellious element to the look, making it all the more perfect!
Long story short, having a square face doesn't restrict your hairstyling options. Keep your long tresses or chop them off this summer for a chic pixie, a trendy lob or a super edgy bob!
Which of these short hairstyles for square faces caught your eye?
Summary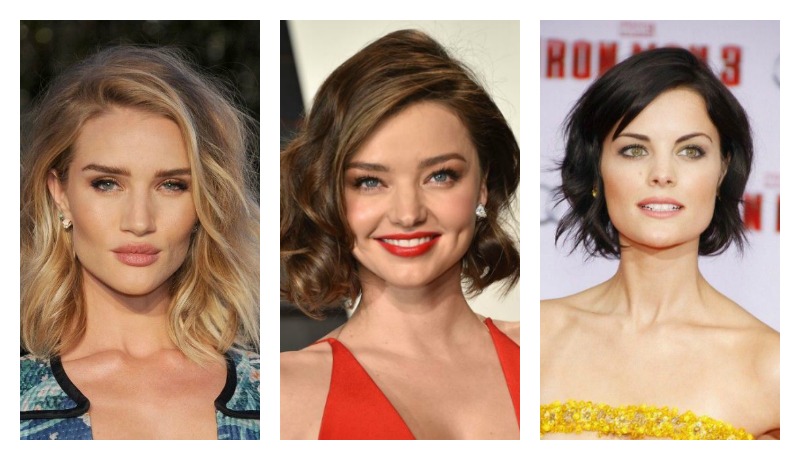 Article Name
20 Short Hairstyles For Square Faces To Try This Summer
Author
Description
Check out these short hairstyles for square faces that will help you look like the edgy diva that you truly are!