If there is one item in your wardrobe that sits right at the top of the list that blends comfort and style together in an unbelievable blend, it's that plaid flannel shirt. Shirts are always a cool way to rock the style department while never compromising on comfort. A few tweaks here and there can make all the difference. So, if you have got yourself a plaid flannel shirt and are wondering what other experiments are possible beyond the traditional look, you've landed at the right place!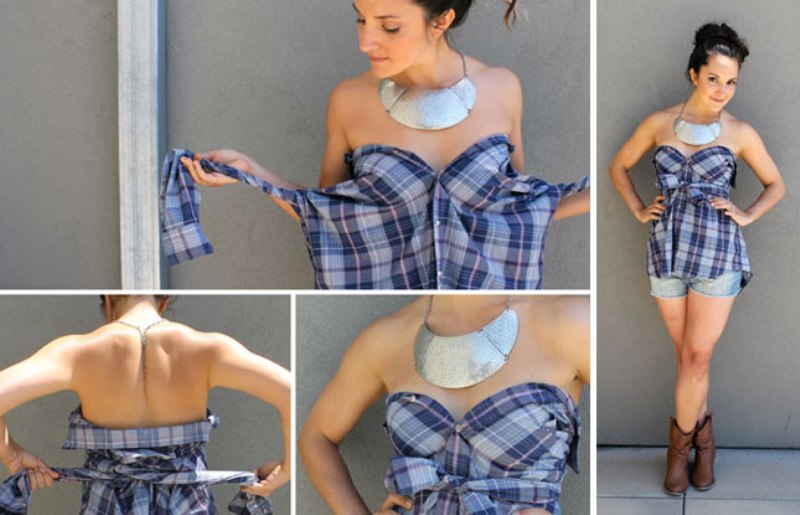 Image source: Pinterest
Here are 20 stunning ways to style that plaid flannel shirt:
1. The rockstar next door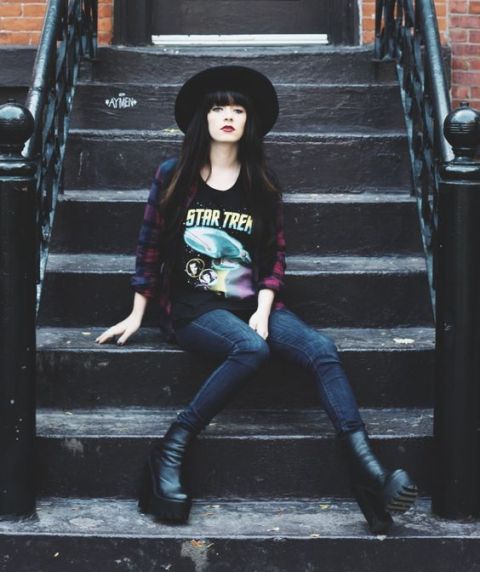 Image source: Pinterest
Coz who does not want to make a few heartbeats beat in sync? You shall get most revving once you don this…
2. Tie the knot of cool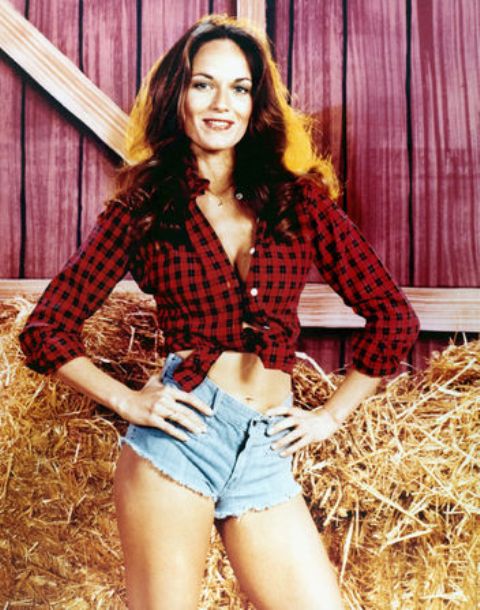 Image source: Pinterest
There's no telling how stylish a flannel can look knotted at your waist. If you wish to go from cool to sexy, let the waist show a little more maybe!
---
Suggested read: 15 super-stylish ways to wear a scarf
---
3. Nail it the glam doll style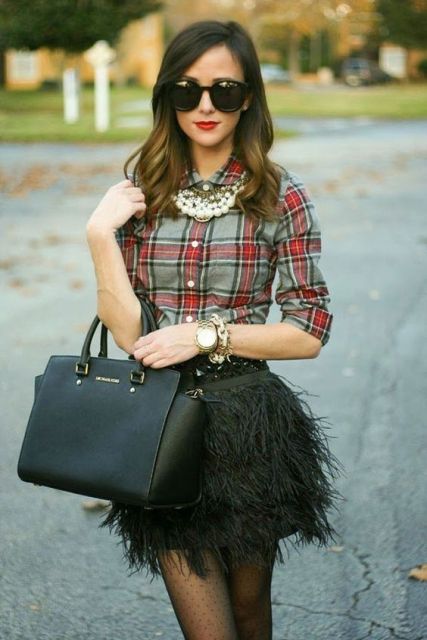 Image source: Pinterest
Don't the glamorous accessories make you forget that it's 'just a flannel?' Don't forget to finish the look with the sweetest smile worn on your lovely red lips.
4.  The fall-perfect getup
Image source: Pinterest
It's amazing how wrapping a nice muffler over your flannel can fuel the look with such graceful energy. That belt is the piece I'm rooting for.
5. Coolest bride in town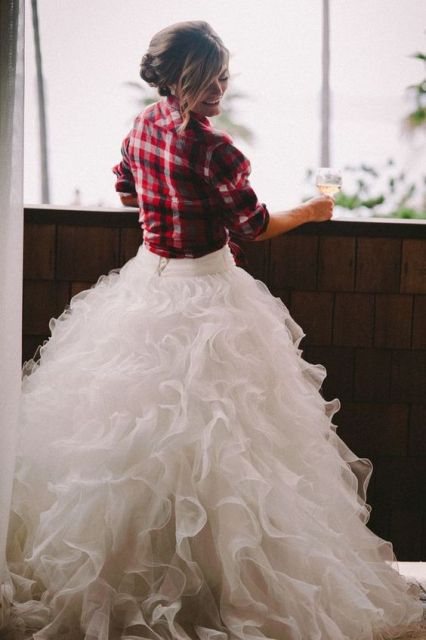 Image source: Pinterest
Trust me I know how crazy it looks like, but insane is the secret ingredient of style here. Wear the flannel over you pretty white and see the magic for yourself… not for the faint of heart! 😉
6. Window of your heart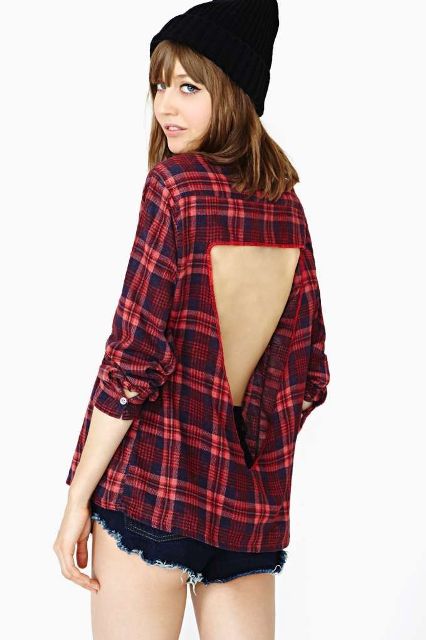 Image source: Pinterest
Getting a little creative with your flannel can get you a cool look like this and nothing complements it better than short shorts!
7. The elegant you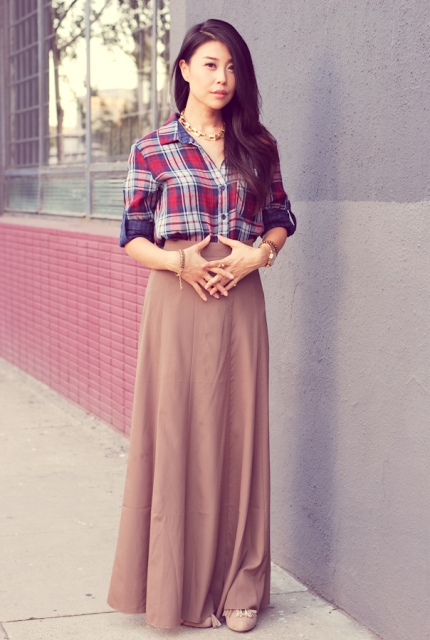 Image source: Pinterest
Tuck your flannel inside the flawless length of your high-waisted skirt and see how the look brings out a graceful side with your lovely locks.
8. Belt the dress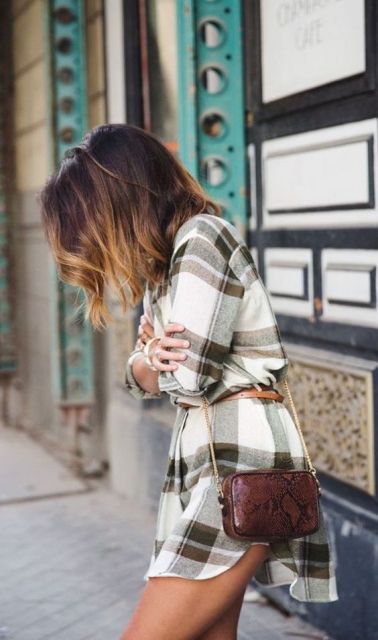 Image source: Pinterest
Just wear a nice flannel and belt it firm to your slender frame for the dress-like appeal. A cool purse will take care of the rest for you.
9. For your sexy side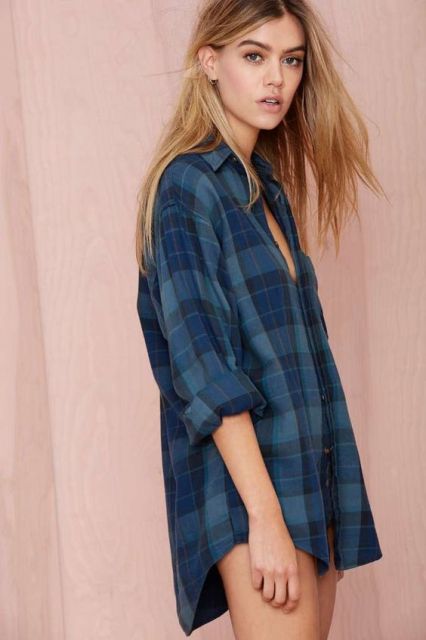 Image source: Pinterest
Ever wondered how hot the plaid flannel from your closet could be? Just the shirt will steal all hearts for you. Don't forget the cute quotient of your messy hair..and you will be dressed and tressed to impress!
10. Playing the beautiful chick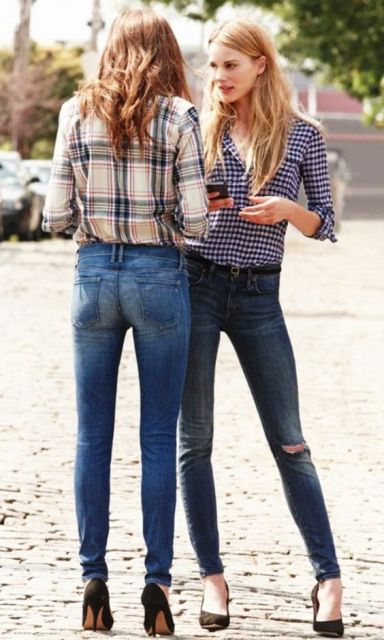 Image source: Pinterest
All you have got to do is get ready with your skinny jeans and the tucked in flannel. The heels and the charm of your worn-off denim will take care of the rest.
11. Glittering glamour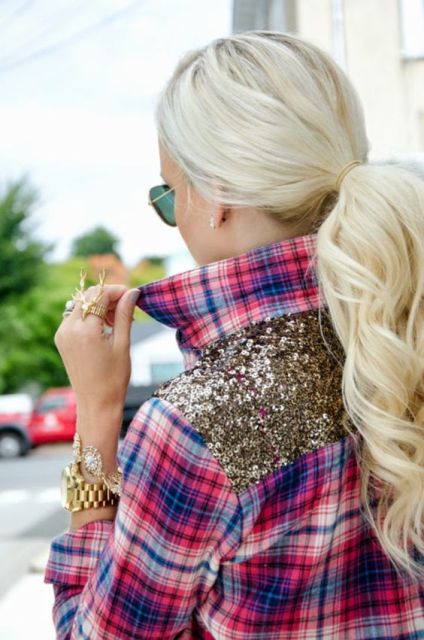 Image source: Pinterest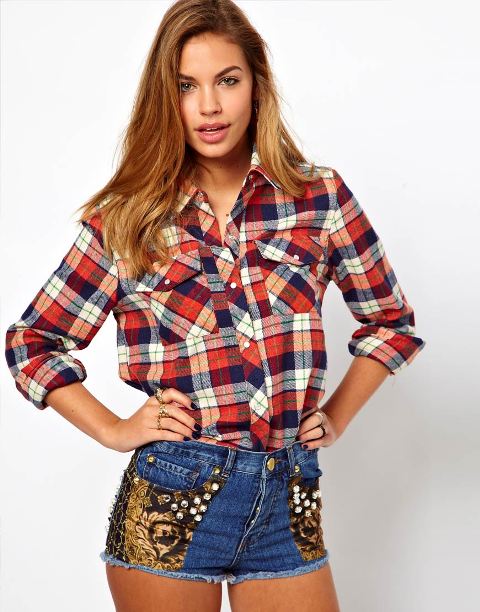 Image source: Pinterest
Let the artist in you sprinkle some pixie magic on the flannel. Shining with party-perfection, your outfit will steal all hearts.
12. Nerdy no-more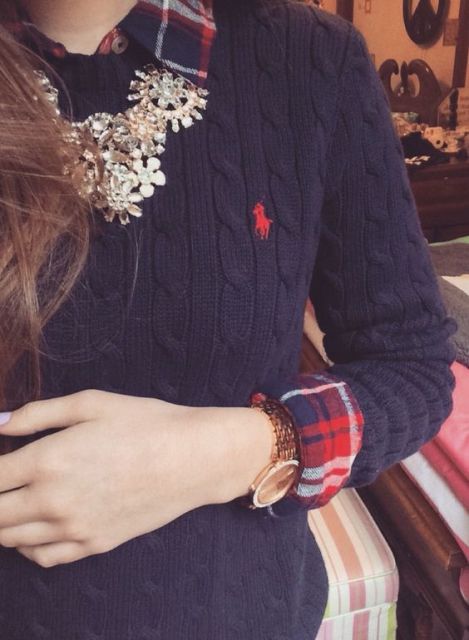 Image source: Pinterest
This fall-perfect look not only inspires a cheerful holiday spirit but also adds a matchless glamour to the otherwise 'nerdy' getup. FYI: that neckpiece is a charm.
13. The Taylor Swift-y sweetness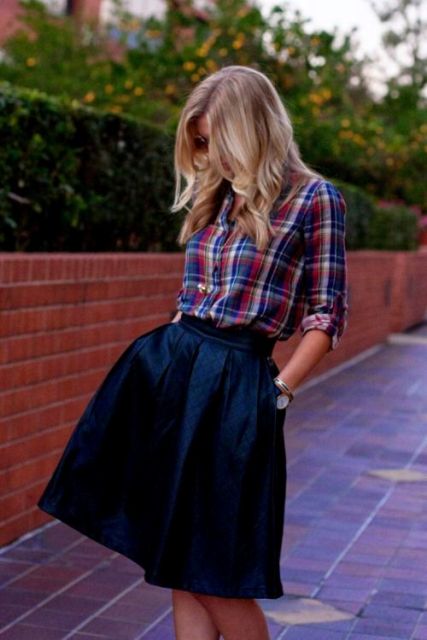 Image source: Pinterest
The evergreen combination of a knee-length skirt and flannel is THE versatile get up to celebrate your happiness. Just say yes to those curls and a dial too!
14. The 90s swag
Image source: Pinterest
The trick is to conjure your funny side. For the coolest look, I'll root for a rich contrast in color.
15. The pretty girl tunic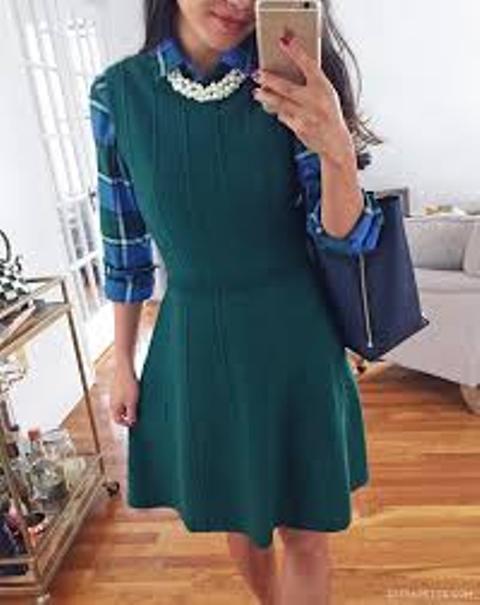 Image source: Pinterest
Who would have thought this could look SO hot and cute at the same time? Add that exquisite neckpiece and glamour takes on a new name- you!
16. Fashion of the west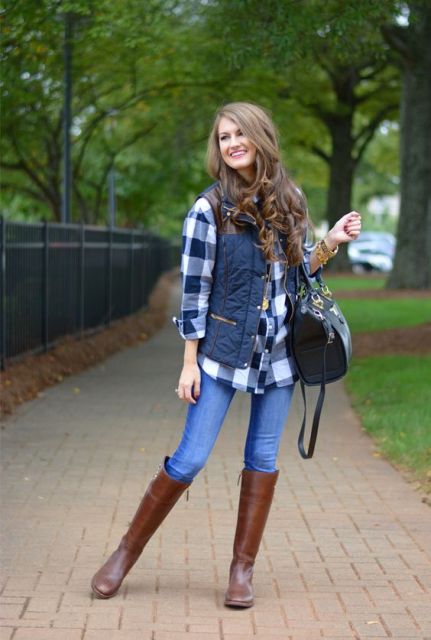 Image source: Pinterest
The matchless winter-ready combination of your flannel shirt and vest that'll always work best with a tempting pair of long boots to fall for.
17. Wearing it Miley style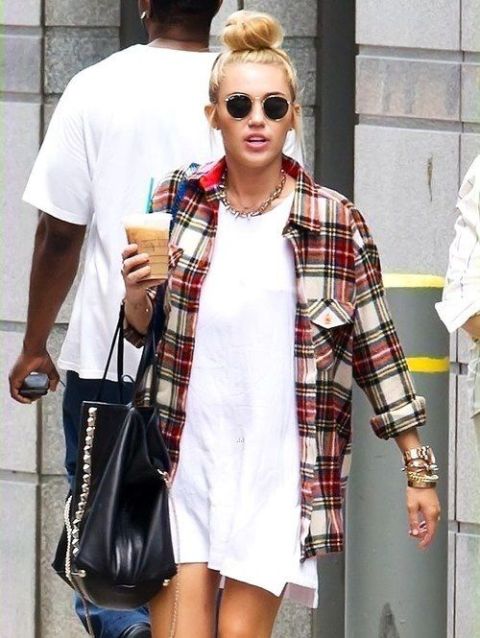 Image source: Pinterest
Add the color and crispness of good old times over your fabulous white dress. Just a touch of trendy accessories and you'll be the glam doll of the hour.
18. Cover the crops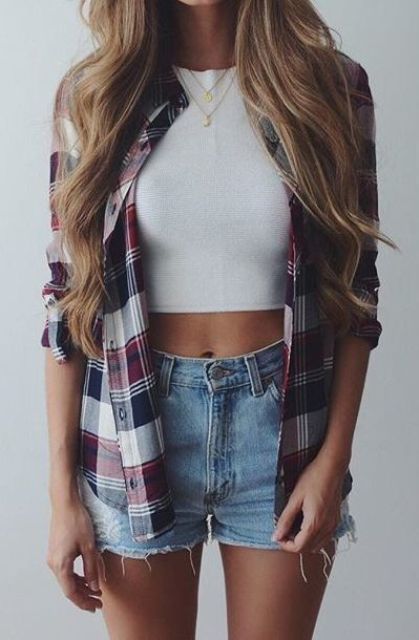 Image source: Pinterest
How better to blend the authenticity of the flannel with swag of a crop?
---
Suggested read: 10 fashion lessons I learned from my stylish corporate lawyer boyfriend
---
19. The cool cardigan craze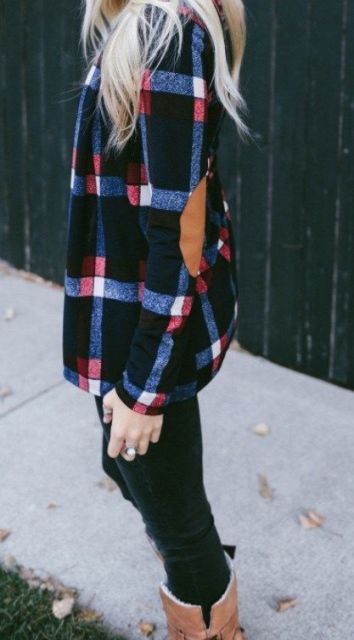 Image source: Pinterest
You can dress the old-school way by pairing your timeless flannel with a nice little cardigan. Your cool shorts or awesome boots will balance your style just fine.
20. Long flannel – the dress style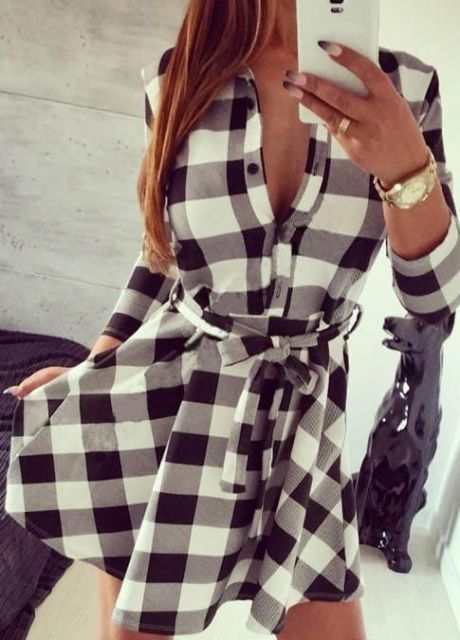 Image source: Pinterest
Just pick that long shirt from your closet, gather, and tie it fitting perfectly on your sleek frame. A nice watch should do your look good.
Bring the plaid flannel shirt out already!
Featured image source: Pinterest
Summary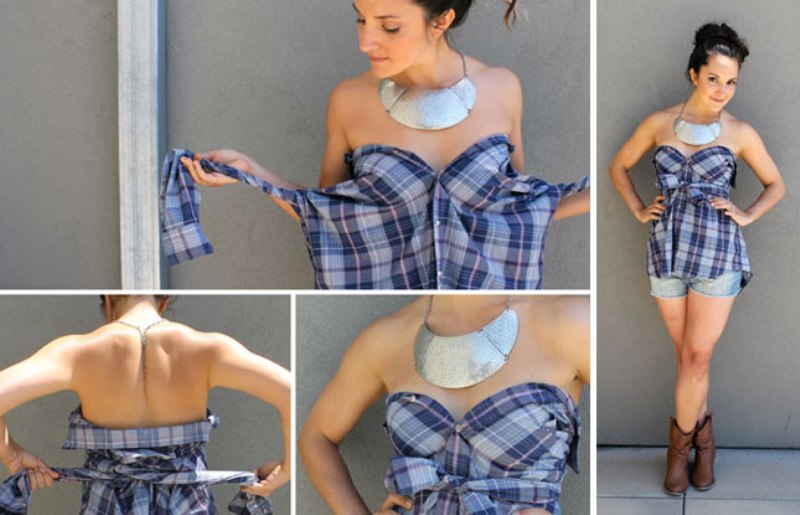 Article Name
20 Chic Ways To Style That Plaid Flannel Shirt Hiding In Your Closet
Author
Description
There isn't any need to hide that plaid flannel shirt in the closet anymore!