Dating is challenging enough on its own, but dating a stylish boyfriend can be an even more difficult 'dispute' to face! Pardon the law terms that have pervaded my vocabulary – they are courtesy of my current 'bae,' who is a corporate lawyer! However, it's not only my vocabulary that he's influenced. My smart 'legal' boyfriend, who invests heavily in suits, gold cufflinks, designer timepieces, and tailored shoes, has also given me some amazing fashion tips to consider!
I found my knight in shining Ar'mani' in a metropolitan city that is a major contributor to the ever-changing runway, and he never fails to bring all the best fashion advice to the table! My guy looks sharp and dapper no matter where he's headed, and of course, expects the same from me. Fair enough! As a result, I now have an impeccably curated wardrobe to match his, and so "I'm just trying to change the world, one sequin at a time,"a la Lady Gaga.
---
Suggested read: A beginner's guide on how to rock a skirt!
---
Below are ten fashion lessons that he has bestowed on me that I am happy to share with all the women who relentlessly cry in front of a bloated closet, "I have nothing to wear!"
1. Fit is key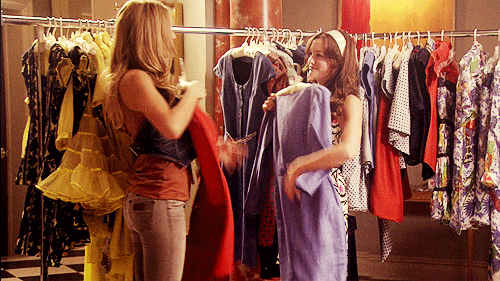 "I wanted to give a woman comfortable clothes that would flow with her body." – Coco Chanel
No matter what the size on the tag says, you should always go for the most flattering and best-fitting size for your body type. Choosing the right apparel is not about satisfying your ego, but about looking good. Simple! Also, different brands size their clothes in different ways, so keep that in mind when shopping at various stores and boutiques. Plus, purchasing a pair of size 2 pants won't make you appear size 2 unless you fit into them, babe! You will only end up with an unflattering and probably uncomfortable look. So, dress yourself in the correct fit and you will definitely look and feel your best! Moreover, once you hit gold, buy in multiple – a pair of jeans that fits like a glove doesn't come around very often!
2. Beautiful on the inside and out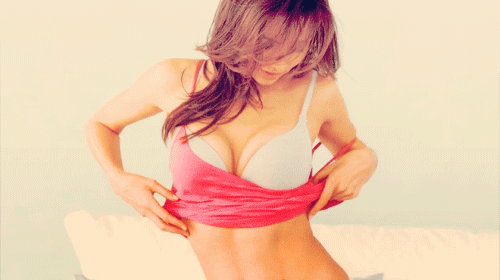 It is what lies underneath that counts! 😉 We cannot stress the importance of picking the right lingerie enough, but we've noticed that some women still miss the mark in this area! Finding a bra that fits properly is much easier than it seems. Measure your cup size and the bust size, and there you have it! Squeezing a 38 D into a 34 B will definitely throw off your look, and you will probably feel uncomfortable as well. A proper bra will lift your chest, improving your figure! One of the fashion tips that you'll definitely thank me (and my boyfriend) for is investing in the right lingerie because it will help you look and feel even more beautiful!
3. "Black is such a happy color!"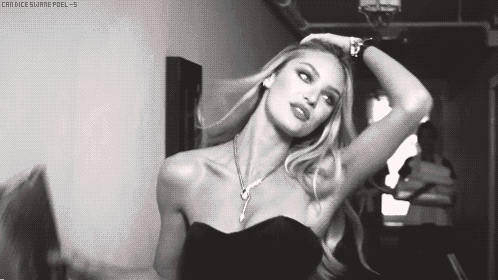 "A girl should be two things: classy and fabulous." ― Coco Chanel
No matter what color is considered the 'trend du jour,' none can replicate black when it comes to looking classy! Also, wearing black creates a slimming effect by elongating the body frame and creating a beautiful silhouette. A black pair of jeans, a black leather jacket, or even a black jumpsuit will always look chic and flattering. If going all black seems unexciting to you, you can add cheerful ballerina flats, a color-saturated shoulder bag, or even a neon green beanie for a lovely pop!
4. "Every move you make…"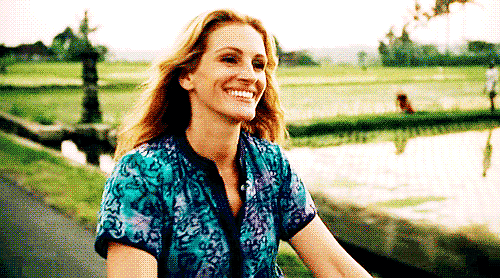 Image source: Paramount Pictures
Your wardrobe should be ready for every event that you will be attending. Yes, it needs some planning in advance! While you have a set of outfits marked as "work" and another as "play," you need to devote some portion of your budget to pieces that will turn heads at a black-tie event or on an exotic vacation. Your fashion sense will be tested the most at the events where you typically shun your daily uniform! So for those last-minute scrambles, stop buying something you'll never even look at again!
5. Be yourself over being trendy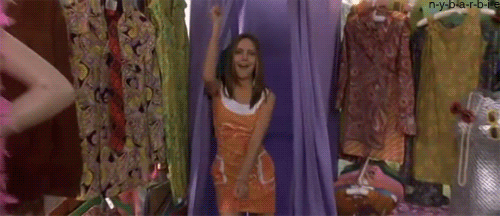 Image source: Youtube
Do not ever follow a trend just for the sake of following it! To be honest, if you dislike the way retro clothes make you look, leave them for others! High-waist jeans or bell-bottom pants don't flatter everybody; and after all, clothes are a preference just like anything else. Women should dodge the temptation to use a 'flash-in-the-pan approach' for making their clothing selections. If you don't want to be arrested by the fashion police, buy only what makes you look sophisticated and nothing will ever go wrong!
---
Suggested read: 15 chic black dresses you can rock at your friend's wedding
---
6. Tailor 'mate'!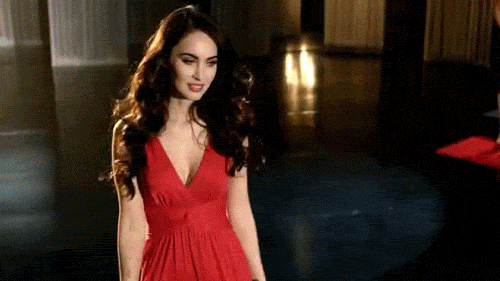 Yep, you read it right. You MUST become best friends with your tailor! He (or she) is the answer to looking slimmer, regardless of your body size! He can alter any piece that you possess to custom fit you perfectly, because let's face it; we aren't all built to look like Eva Mendes! From shortening the sleeves, squeezing in the waist, or even altering your summer jacket, your tailor friend can create miracles out of your wardrobe!
7. Around the world in 80 styles!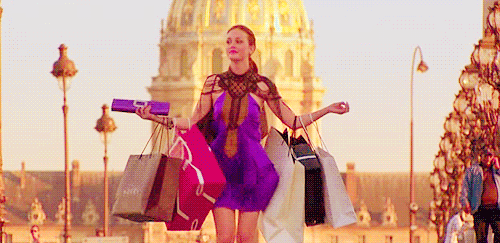 You have to shop globally! From New York to Italy to Russia to Dubai to India, the world is your market! Put your research cap on before setting sail for a new land and purchasing the country's specific brands or styles. Your closet will reflect your escapades and you don't even have to pay premium prices to import what you find! Even if you cannot invest in the expensive voyages, you can go to the right stores for the right thing. Every brand is famous for something, so focus on those things to really give your wardrobe a boost!
8. Quality vs. Quantity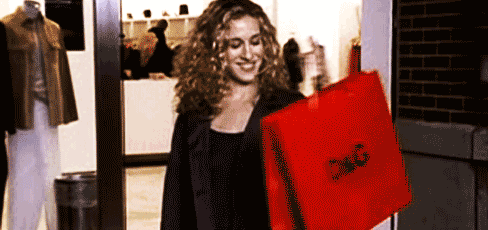 You need to care about the creation above everything else! The construction and quality of the fabric cannot be neglected. If you have seen some of your girlfriends inspect the seams of their pants and shirts, you should start following their lead! It may have a designer label, but that doesn't mean it is authentic! Instead of wasting your dollars on a bulk of Re'buk' t-shirts, buy one genuine Chanel jacket! The fabric and cut of the piece will speak for itself.
9. 'Heel' the world!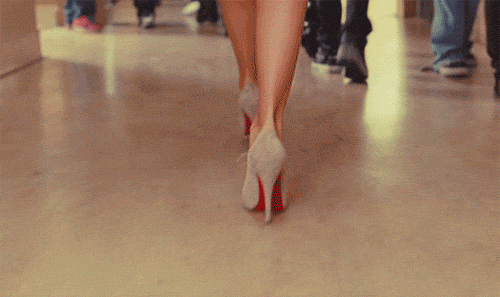 Image source: Pinterest
"I don't know who invented high heels, but all women owe him a lot!" ― Marilyn Monroe
I say, give a girl a pair of heels and watch her rule the world! Many women love the way high heels make them look and feel. While some feel poised and buoyant in heels, some love the attention they command. Some women relish the way high heels complement their physique by elongating their legs. Heels can take the form of pumps, stilettos, or wedges – or you can add all of them to your collection! 😉 But your task does not end with buying the right pair, but also carrying them well too. That is the tricky part. But as the cliché goes, practice makes a (wo)man perfect!
10. "The scent of a woman!"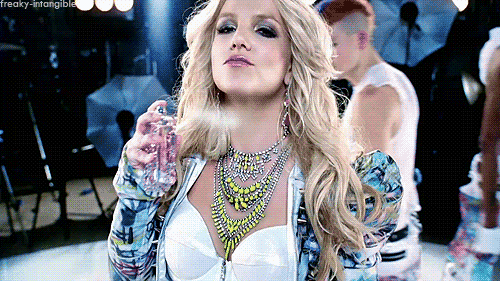 "A woman who doesn't wear perfume has no future." ― Coco Chanel
Let me tell you one important fashion tip that will save your soul: a lady's choice of fragrance speaks volumes about her, maybe even more than her handwriting! Christian Dior would stand by me on this one. How do you choose your perfume? Decide if you want a specific "one scent fits all" or different eau de toilette for different events. It can be tempting to purchase perfumes on the basis of how pretty the bottle is! But as they are fairly expensive, you should be selective!  From crisp and clean to floral to earthy musk, you have an array to pick from! Pick shrewdly!
---
Suggested read: Find your perfect street style with these 13 amazing and affordable looks
---
In the beginning, I, like many other women, thought that some people are well dressed because they are rich or by some fluke! But boy was I wrong! Being trendy can be a struggle, but it can also be fun to experiment with your look! When looking for up-to-the-minute wardrobe items, study all accessible attire selections before making any purchases. Along with this, you need to figure out the best ways to flatter your specific body type and also what will work with your personal budget.
If you are a novice and don't know the ABCs of fashion, keeping it simple can work best! When in doubt, keep your accessories to a minimum. Begin with the timeless classics such as a black dress coupled with red pumps and you won't go wrong! Hope these fashion tips for women have helped you. Do let us know in the comments section below!
Summary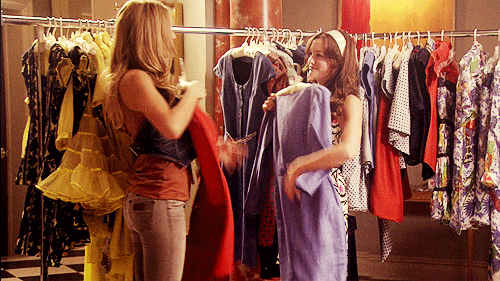 Article Name
10 Fashion Tips I Picked Up From My Stylish Boyfriend
Author
Description
Having a stylish corporate lawyer boyfriend is bound to rub off on me, ain't it? Here are the fashion tips I gleaned from him. Thanks, hon!