There is so much that we can learn from our dog: Fidelity, love, compassion.
But the only thing we learnt: Position! 😉
Humans will be humans!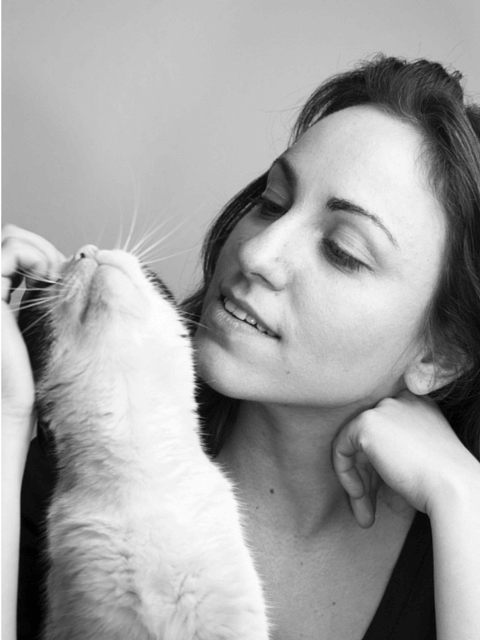 Image source: Pixabay, under Creative Commons License
But on a serious note, it is so great to have a pet. Sometimes I feel as though it is better than being in a relationship! Yeah, I mean, you don't need to tell your pet where you are going, who you are going with, or what time you will be back! Your pet will never ever give you a 'sermon' on some miscommunication, which now is a quarrel! I call them the real 'friends with benefits'! Celebrating this friendship, NLT brings you 20 heart-warming pet quotes that will make you feel, "Thank God for you, my pet"!
---
Suggested read: 25 cutesy quotes about first love to make you nostalgic
---
P.S.:  The 'better than your partner' part is true as heck coz you also don't need to meet your pet's parents or deal with the weird in-laws, if you think about it! 😉
1. "There is no psychiatrist in the world like a puppy licking your face." – Ben Williams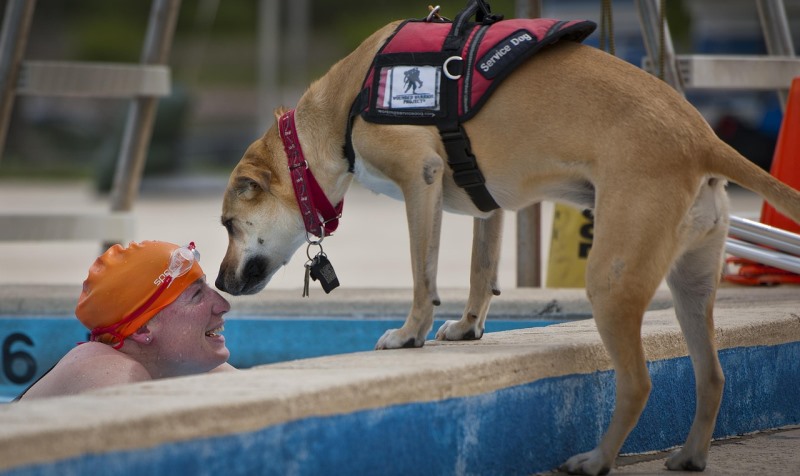 Image source: Pixabay, under Creative Commons License
This is one of those pet quotes which summarize: 'why must one have a pet?' I have nothing against psychiatrists and their ilk, but they will be rendered redundant once you have a pet! A pet is better than an apple, if you know what I mean ;)! From treating us like a superstar walking down a red carpet when we come home, to snuggling up with us on the couch, pets have no competition at all!
2. "Animals never worry about heaven or hell. Neither do I. Maybe that's why we get along." – Charles Bukowski
What is with all this humbug about Heaven and Hell that, we humans, bog ourselves down with? It is all about how you live your life and how you let others live! Heaven and Hell, you experience both in this world! Our pets get this simple logic, and hence make the best companions!
3. "I think dogs are the most amazing creatures: They give unconditional love. For me they are the role model for being alive." – Gilda Radner
Image source: Pixabay, under Creative Commons License
Pets make us laugh like crazy. When you have a pet, you always have a reason to laugh about! Haven't you watched those super cute pet YouTube videos which go viral, and fairly so? Do you know why they make us laugh? Coz they love us come hell or high water! Yes, there can be no idol superior to a pet. Period!
4. "Animals are such agreeable friends – they ask no questions; they pass no criticisms." – George Eliot
I would love to come back to the 'pet is better than your partner' issue with this quote. 😉 No questions, no criticisms; could you show me any mate like this? Your goal in life should be to become the person that your pet thinks you already are!
5. "There's no need for a piece of sculpture in a home that has a cat." – Wesley Bates
I hope Wesley is not talking about the cat jumping around and smashing sculptures! Nah, just kidding! A cat is an amazing being in itself: mysterious, sleek, and powerful. A cat is a Scorpio woman? Well, I don't know about that! But Edgar Allan Poe did hope to write as mysteriously as a cat. That's quite a popular pet!
6. "The average dog is a nicer person than an average person." – Andrew A. Rooney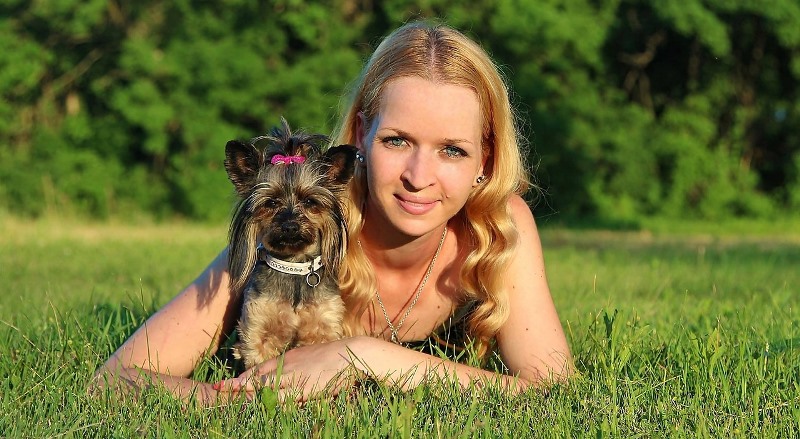 Image source: Pixabay, under Creative Commons License
How 'mean' of him? Nope, truth is bitter! Even an average dog knows that you need someone to vent to, and more importantly, someone who won't interrupt a conversation with unimportant things. Basically, you are looking for a monologue, and your pet will understand that and be the greatest listener for you. Note that this is the most minimalist help it is offering you!
7. "Animals are friends and I don't eat my friends." – George Bernard Shaw
*A PETA salute for the gentlemen playwright*
8. "Kind old ladies assure us that cats are often the best judges of character. A cat will always go to a good man they say." – Virginia Woolf
Cats have been taking care of old ladies for centuries (immediately after the cats stopped being Gods!). And when it comes to experiential knowledge, old ladies are THE authority. If they are the ones who are certifying cats as good judges of character, I wouldn't be a fool to question that. Would you?
9. "Happiness is a warm puppy." – Charles Schulz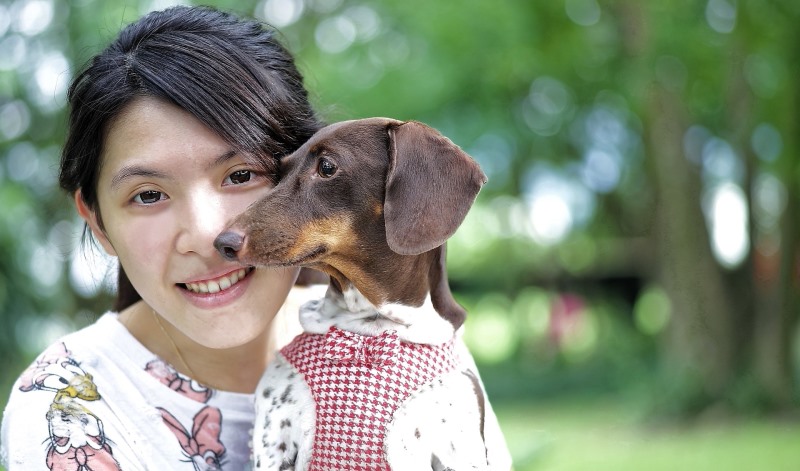 Image source: Pixabay, under Creative Commons License
Well, we pet lovers think that a warm puppy would be better any day, especially, on a hard day's night! 😀 Plus, there can be no bad day if you have a pet waiting for you at home!
10. "If having a soul means being able to feel love and loyalty and gratitude, then animals are better off than a lot of humans." – James Herriot
And again, all we learnt was 'position'! I mean, dude, they know who you are (a human!) and live with you, so they know everything about you, especially, the bad things coz you don't pretend in front of them; still, still, they show such loyalty and love, and more importantly, gratitude! There you have it!
---
Suggested read: 25 quotes about heartbreak that perfectly express your pain
---
11. "To err is human. To forgive, canine!" – Anonymous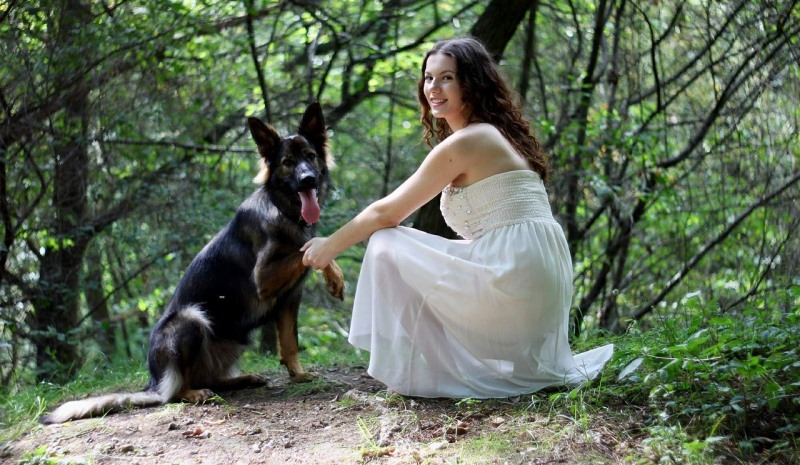 Image source: Pixabay, under Creative Commons License
Now, this is the 'beast' pun of all time! Oops ;), I just could not control myself! Jokes aside, there are no two doubts about a dog's forgiveness! They are never mad at you and will love you for who you are!
12. "Time spent with cats is never wasted." – Sigmund Freud
Sigmund Freud's theories captured our dreams while his were taken over by cats! But I would say, not just cats, spending time, cuddling up, goofing around with any pet is time well spent. It's said that spending time with a pet helps you empathize better and learn to be more compassionate too. Try it for yourselves.
13. "I am fond of pigs. Dogs look up to us. Cats look down on us. Pigs treat us as equals." – Winston Churchill
This statement itself is discriminating, don't you think! Well, a human said it, after all!  😛
14. "A dog is the only thing on earth that loves you more than you love yourself." – Josh Billings
Image source: Pixabay, under Creative Commons License
Watch the movie Hachiko if these quotes on pets make no sense to you! Or Marley and me, Beethoven, Black Beauty, or even Harry Potter, to understand the love a pet and its 'parent' share.
15. "My little dog- a heartbeat at my feet." – Edith Warton
Art director Irvine, a pet lover says, "When I cry, my dogs know I'm sad and will actually lick my tears and sit with me until they know I'm better. If I'm sick, they always curl up next to me and keep me warm all day." A heartbeat? Well, more precious than that!
16. "The greatest pleasure of a dog is that you may make a fool of yourself with him and not only he will not scold you but he will make a fool of himself too." – Samuel Butler
'Beast Friend for Life,' I say! Run in circles with it, exercise with it, watch a Netflix marathon with it; a dog is always up for fun, and no judgments whatsoever!
17. "The more I learn about people, the more I like my dog." – Mark Twain
Image source: Pixabay, under Creative Commons License
Now this is the sentiment I endorse! The adoring look that you will receive whenever you open your eyes and before you shut them (unless you have a disciplined pet that sleeps early!) will remind you that you are treasured and that is something people easily forget!
18. "There are two means of refuge from the miseries of life: music and cats." – Albert Schweitzer 
Miseries, you won't know any, once you have a pet. Like you don't need brains to enjoy music, all you need is a heart to love and be loved by a pet.
19. "I love cats because I enjoy my home; and little by little they become its visible soul." – Jean Cocteau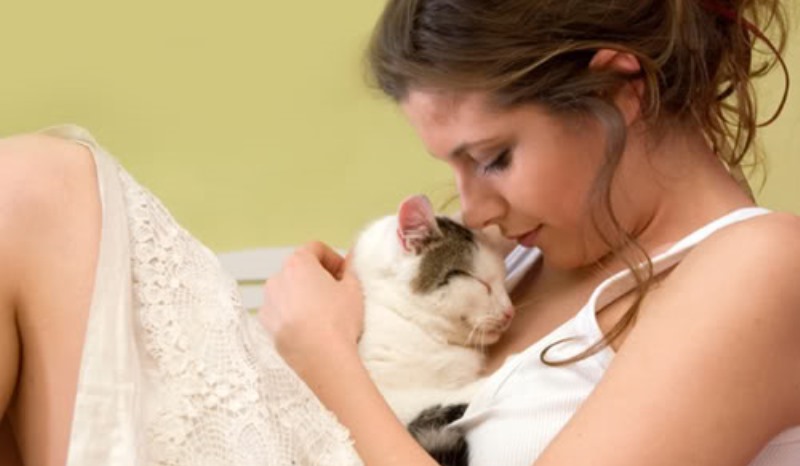 Image source: Google, copyright-free image under Creative Commons License
A house becomes a home only when it harbors a pet! It gives the house, made of bricks and stones, a soul, a life! And you do need some barking, meowing, grunting, neighing, et al or all of them, to give your house the fun vibe!
20. "Dogs never bite me. Just humans." – Marilyn Monroe
Now, this is like declaring a crusade against all of human kind! But the fact that our pets love us, must mean that we did something right, doesn't it? Or, are they too good to notice? Hmmm. Wish they could talk!
So basically, your pet will always value the heck out of you; do anything to protect you (watch how the direwolves protect the Starks on Game of Thrones!); your cooking will always be appreciated and relished (your partner's losing it now!), and though it has a few bad (dirty) habits, they are in no way deal breakers, even if they were, how long could you be mad at your pet, huh?!
---
Suggested read: 20 best Beau Taplin quotes that will make you fall in love… again!
---
Barbie in Toy Story had a hyena, a crocodile and what not as her pets. Well, we don't expect you to be a daredevil like Barbs, but yep, having a pet is a must, even if you have to swear an oath of celibacy and become a member of the Night's Watch! Hope these pet quotes have talked you into taking the plunge!
Happy cuddling with your pet!
Featured image source: Pixabay, under Creative Commons License
Summary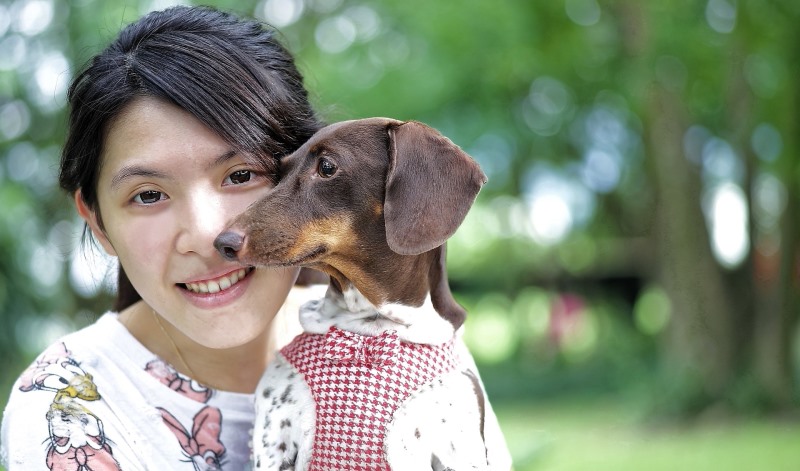 Article Name
20 Pet Quotes That Will Make You Hug Your Pet A Little Tighter
Author
Description
Whether you're a dog lover or a cat lover, these pet quotes will make you hug them a little tighter for their unconditional love you receive.