It's totally understandable how it's not only impossible, but unkind to leave your friends (i.e. phone, camera, laptop, the makeup, water bottle, snack supplier, a spare 'return-in' outfit, your favorite magazine, and maybe even your pet chimp, ha!) behind while heading out. So, here's the good news – with our handpicked collection of fabulous carryalls, you won't ever have to!
Let's carry'em all now, shall we?
1. The classic cowboy leather bag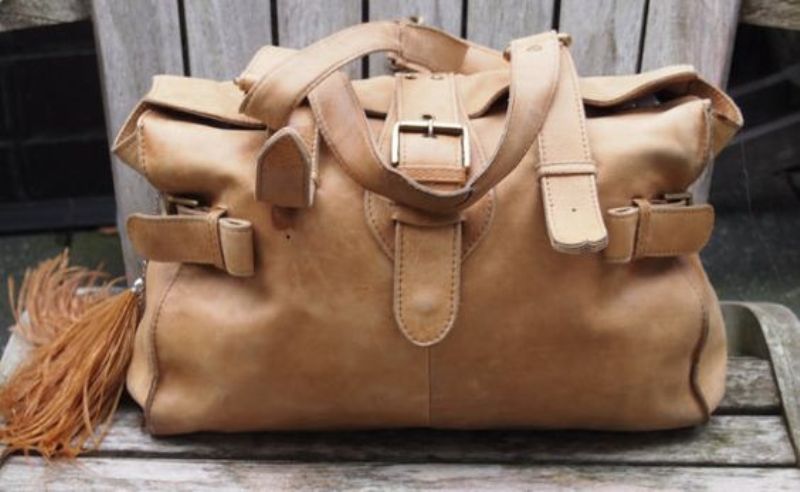 Image source: Pinterest
The first styling choice from decades, the vintage appeal of this bag is perfect for all occasions possible – a definite must-have on our list!
2. A bag that speaks the truth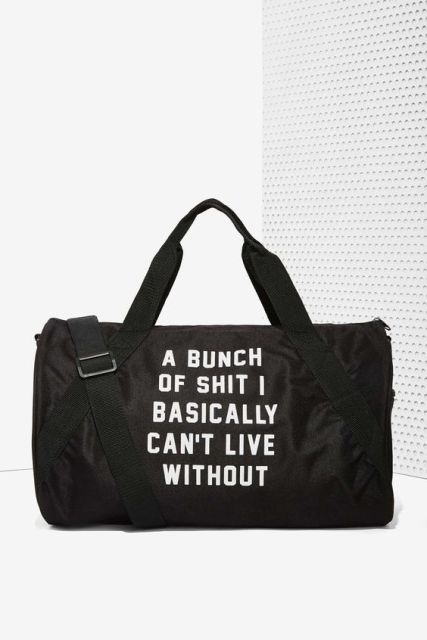 Image source: Pinterest
Be it an overnighter at a friend's place or a camping trip, there's no bag that packs your essentials like this one. Plus, it's HONEST AF!
3. The reused best!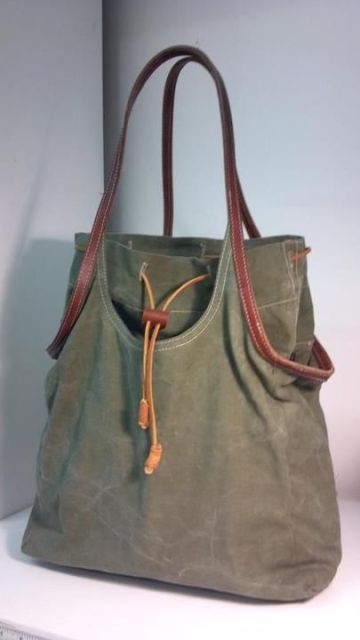 Image source: Pinterest
Carrying all the belongings you need in this spacious fabulous bag (that MUST have been tent in its past life :D) is going to be a piece of cake!
---
Suggested read: 10 must-have red handbags that will turn your girlfriends green with envy
---
4. 'Crashing the party' bag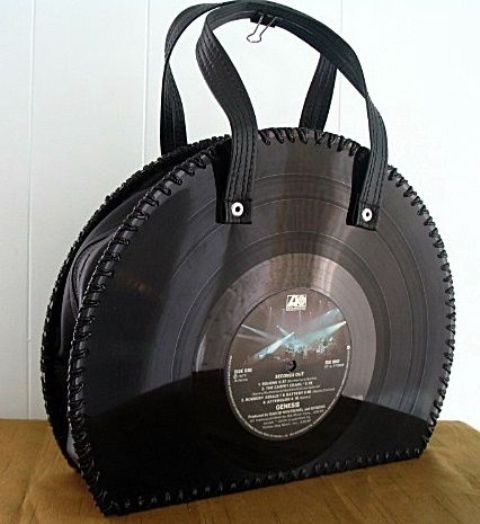 Image source: Pinterest
Matchlessly cool in look, when an awesome bag like this comes with enough space for everything from your records to even your record player – it's Christmas!
5. Bag that takes you grocery shopping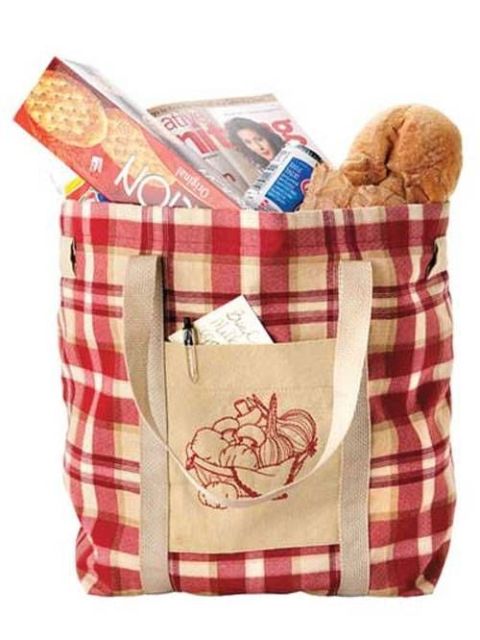 Image source: Pinterest
Doesn't matter if it's a bakery, the farmer's market, or just the supermarket, if you have this bag, you can take all the fresh and healthy goodness home.
6. The beauty-perfect bag #HideItAway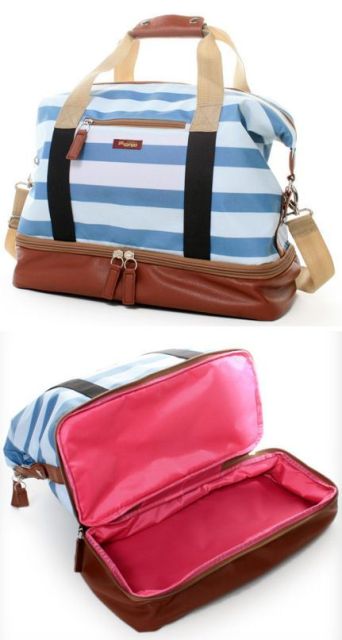 Image source: Pinterest
Ladies, this one's a must must-have with the secured treasure box it has to take care of all your specials separately! FYI: your bottles of perfume and nail paints are going nowhere now! Say goodbye to sweat and chipped nails!
7. The eco-friendly companion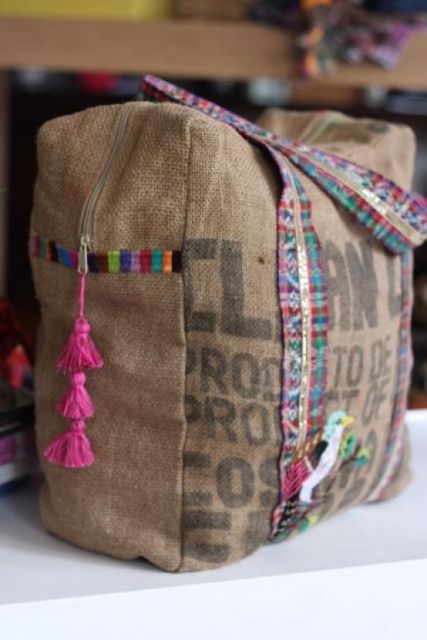 Image source: Pinterest
Fashioned from the finest jute, this awesome-looking bag will make you stand out – stylish AF! Go boho!
8. The heart-stealer bag
Image source: Pinterest
Fashioned just for stealing all hearts, this roomy bag can supply everything you need to make your day perfect. And a great choice for shopping as well, don't you think?
9. The bottomless length of black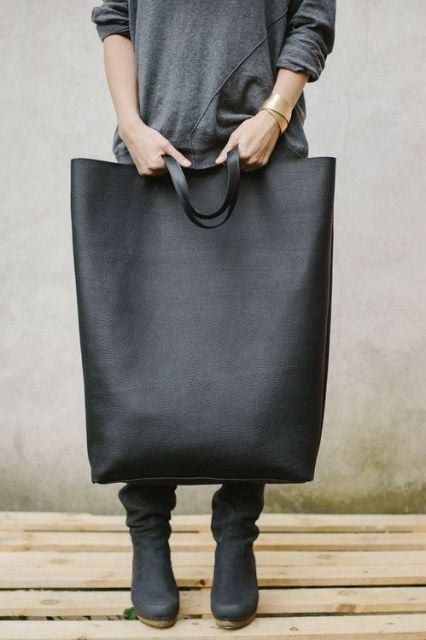 Image source: Pinterest
With a classy perfection for both work and show-off, this leather bag will become your best bud when it digests everything you put in with a barely-there presence.
10. Blending-in cultures with a carpet tote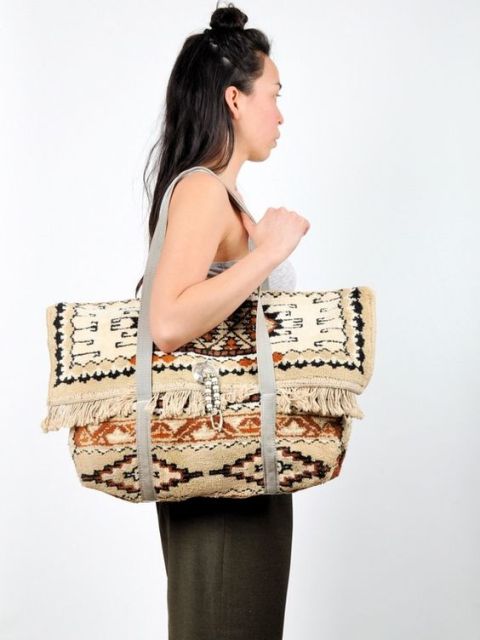 Image source: Pinterest
A breathtaking design, with more room than you'll ever need, this bag is the perfect choice for a cultural get-together.
11. The gym bag EVERYONE needs!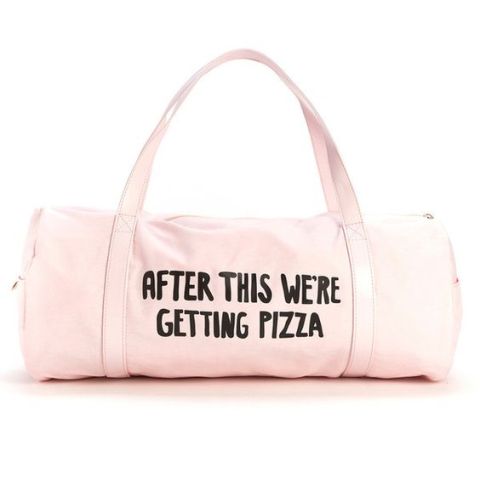 Image source: Pinterest
Call it motivation or letting the world know of your cheesy plans later, this is the bag that complements your personality like no other.
12. The bag with an 'at-your-convenience' zipper magic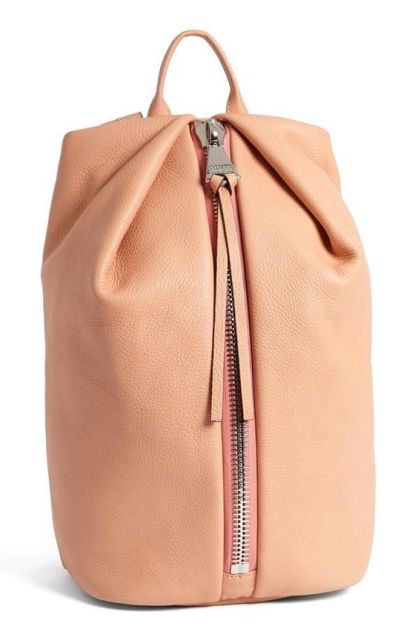 Image source: Pinterest
When you want the room, zip it open and when not, zip it up!
13. Pack along the vogue perfection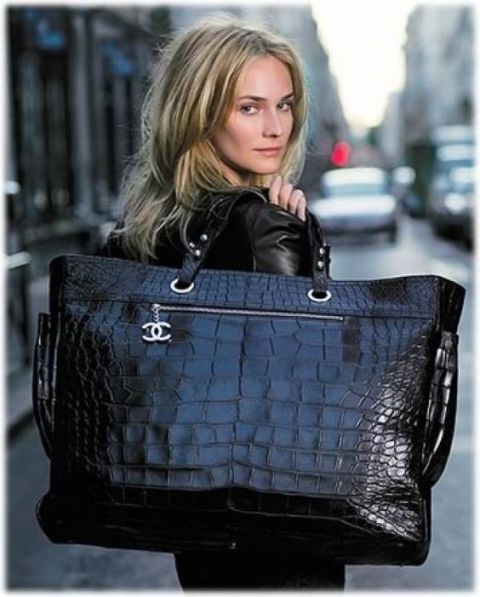 Image source: Pinterest
Be it a black-tie occasion or just you in your vogue mood, with this splendid bag on, you'll steal the show for sure.
14. The delightful 'you-don't-even-know-it's-there' bag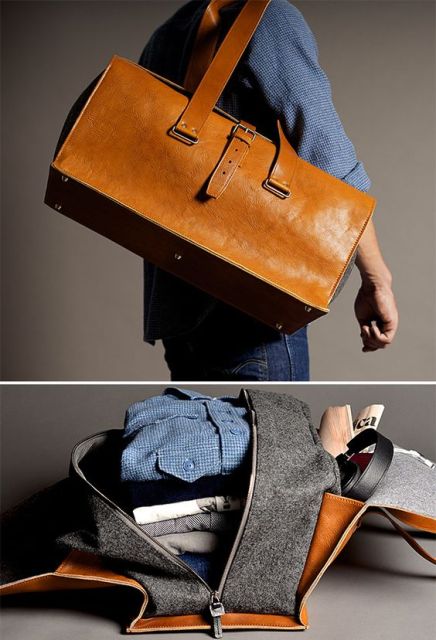 Image source: Pinterest
Along with an outstanding fashion appeal, this bag also promises you that no one will know you're carrying it all!
15. The all-purpose 'anyway' bag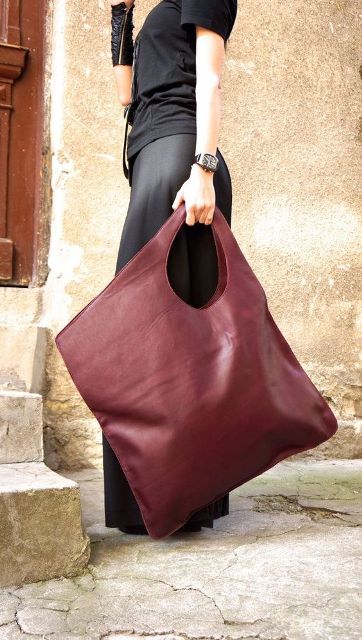 Image source: Pinterest
A bag PERFECT in every sense. Why am I suggesting you carry this any time and at all times? Well, because you can!
16. The 'addictive' shopping bag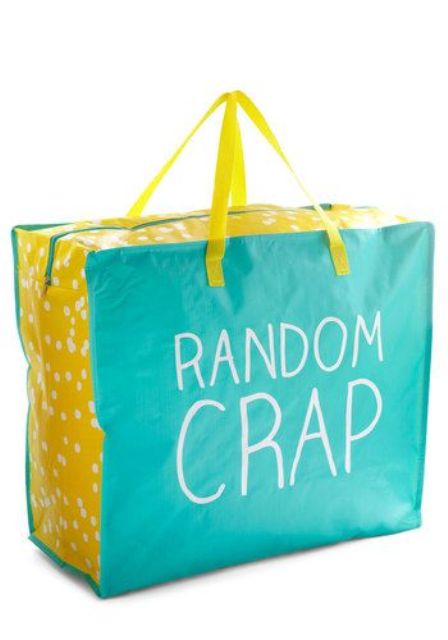 Image source: Pinterest
So, you're a victim of addictive shopping too? Here's the beyond-perfect company for you!
17. Bag the gorgeousness of geometry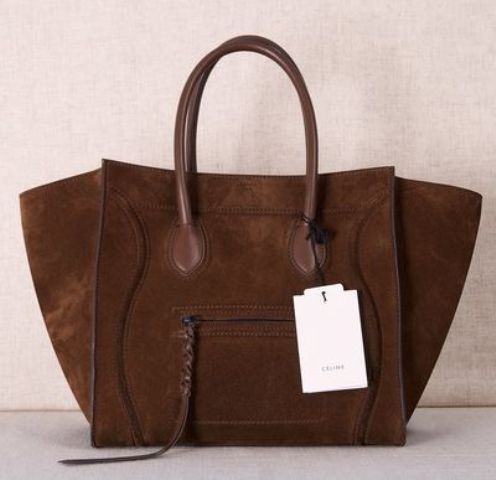 Image source: Pinterest
Flawless in style and matchless in the exciting space it provides you, you should grab yours before anybody else does!
---
Suggested read: 16 makeup tips and tricks for people who wear glasses
---
18.  The beach holiday bag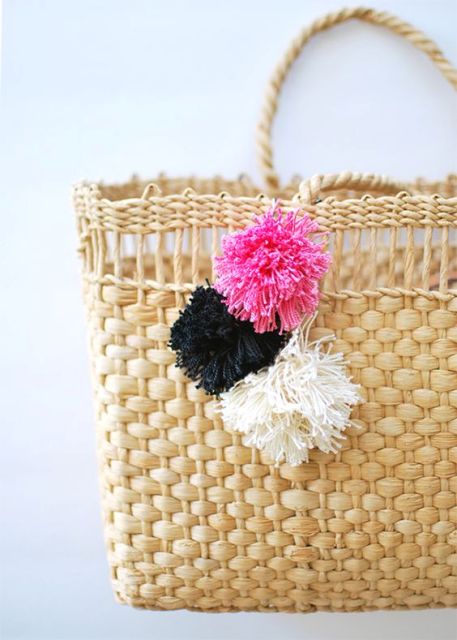 Image source: Pinterest
Manufactured with timeless straw and pom-pom (anything with pom-poms is a must-have this season) meant for the beach ease, this one's an unbeatable choice for a sunny day on the sands.
19. Bag with a yoga grab!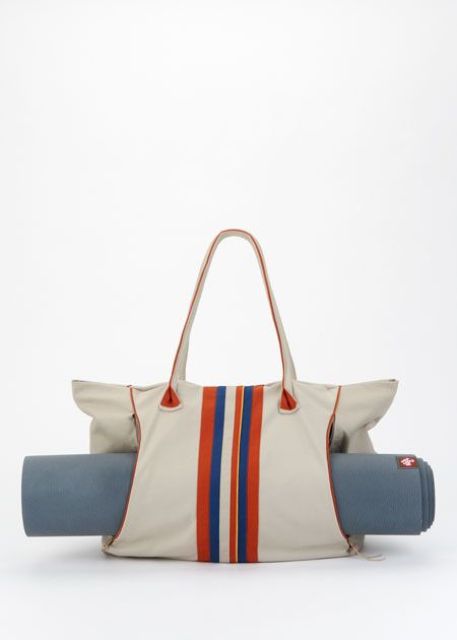 Image source: Pinterest
With room for everything from the massive mat to your shower-after-yoga supplies, this is a sweet bag of effortless ease.
20. A bag that motivates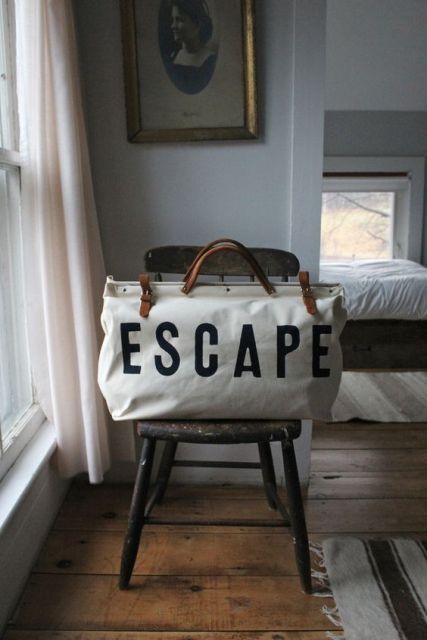 Image source: Pinterest
You NEED this bag to make you pack all your stuff and take the much-needed escape from the chaos of life!
Featured image source: Pinterest
Summary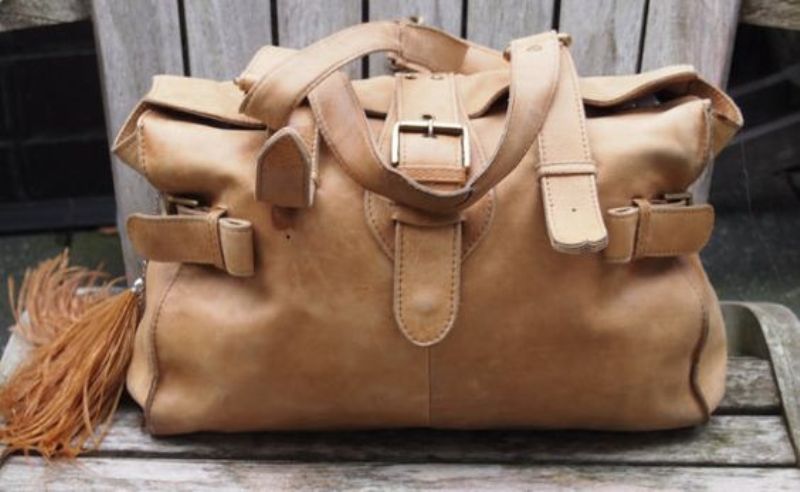 Article Name
We've Got It Covered: All The Carryalls You Will Ever Need
Author
Description
Because some carryalls will carry all the sh*t you NEED, in style!