Let us cut to the chase and get to the point, shall we? Here's why you need to love your body, just the way it is. Your life is not going to be any different if you grow skinnier or taller or prettier… People who love you now are going to love you just as much when all those things happen! Meryl Streep (we love her, don't we?!) was absolutely spot-on when she said, "Don't worry so much about your weight. Girls spend way too much time thinking about that. For young men, and women too, what makes you different or weird, that's your strength. Everyone tries to look like a cookie-cutter kind of way, and actually the people who look different are the ones who get picked up."
The "perfect body" is a myth, because perfection is nothing but relative. What would you choose – happiness, which is completely in your hands, or perfection, that is a mirage? All of us deserve to be happy in our own skin.
---
Suggested read: 25 inspiring quotes about loving yourself that will make you fall in love with yourself
---
So, who is making you strive for anorexia? Is it Hollywood? Because, many celebrities have owned their flaws and are pleading that all of us should alter our perception about ourselves and our bodies.
Here are 25 quotes about loving your body that will make you realize that you are beautiful regardless of what others say. You are as beautiful as you think you are.
1. Melissa McCarthy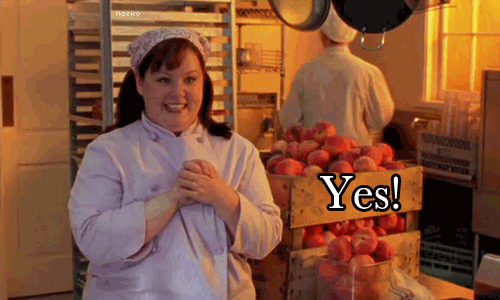 Image source: marysue
"My weight? It is what it is. You could be hit by a bus tomorrow. It's about being content. And sometimes other priorities win."
Life is about living in the moment, enjoy each tick of the clock, and that has nothing to do with what you weigh on that dreaded weighing scale!
2. America Ferrera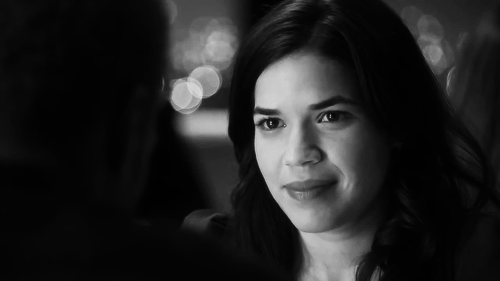 Image source: Tumblr
"Take your time and your talent and figure out what you have to contribute to this world. And get the hell over what your butt looks like in those jeans."
Do we even comprehend what petty issues we are beating ourselves over? We need to start investing our energies into things that need attention, and by attention, you know I am talking about anything but the butt!
3. Lea Michele

Image source: Tumblr
"I was told to get a nose job and that I would never make it on television. But ambition is about not listening to those people, and believing in yourself… Now if someone said I wasn't pretty enough, I would say, 'Shut the f*** up!'"
The shamers have got to get a taste of their own medicine by being politely asked to f*** off! Simple!
4. Adele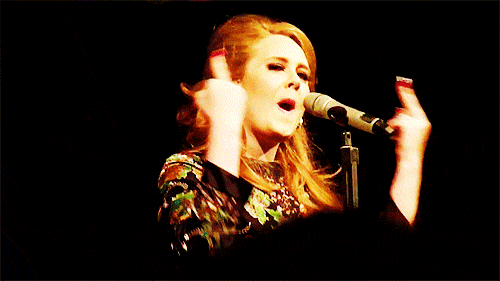 Image source: Tumblr
"My life is full of drama, and I don't have time to worry about something as petty as what I look like. I don't like going to the gym. I like eating fine foods and drinking nice wine."
Unless your weight is bringing health issues, and hindering your performance in bed, do not give a damn about it!
5. Kendall Jenner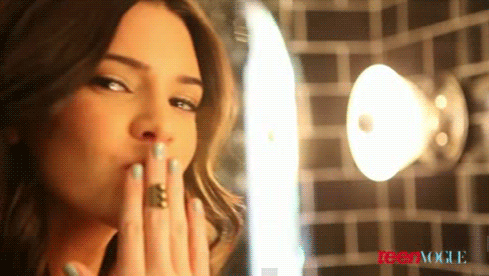 Image source: Giphy
"What people don't understand is that calling someone too skinny is the same as calling someone too fat. It's not a nice feeling."
Calling someone too-anything is not a happy feeling if you think of it! 'Too smart' is derogatory for that matter!
6. Selena Gomez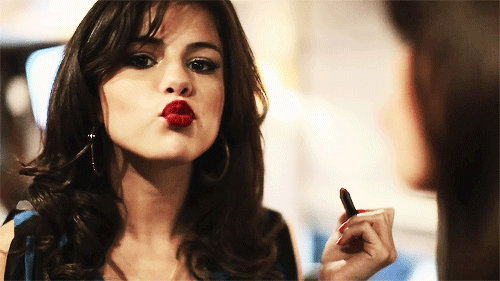 Image source: Giphy
"I realize everybody wants what they don't have. But at the end of the day, what you have inside is much more beautiful than what's on the outside."
The grass is always greener on the other side! Focusing on and channeling your inner diva is what you must do!
7. Taylor Swift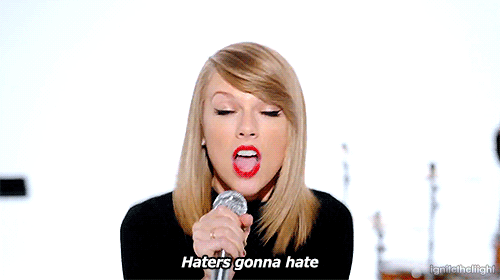 Image source: Tumblr
"I definitely have body issues, but everybody does. When you come to the realization that everybody does that – even the people I consider flawless – you can start to live with the way you are."
Empathy, that is the key! When you think someone has a better life than yours, think deeper. You are sure to identify their struggles.
8. Demi Lovato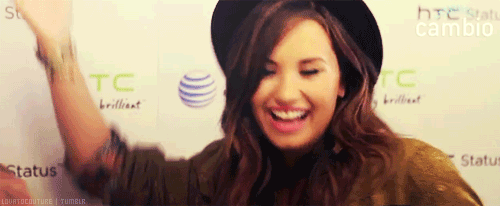 Image source: Tumblr
"Instead of looking in the mirror and focusing on your flaws, look in the mirror and appreciate your best features… everyone has them."
Whatever you focus your energies on, grows. That is a powerful thought and had to be included in our list of quotes about loving your body.
9. Robyn Lawley
"We could be getting angry about unequal pay and unequal opportunities, but we're too busy being told we're not thin enough or curvy enough. We're holding ourselves back."  
Not paying attention to the things that need to be brought to everyone's notice because we are busy cribbing about things that don't matter! How true is that!!!
10. Lena Dunham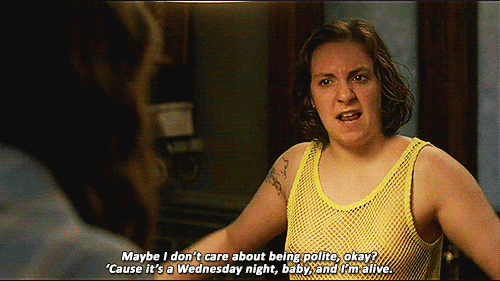 Image source: Tumblr
"My fears came true: people called me fat and hideous, and I lived. And now I keep living." 
Let us become the people that loved and lived, instead of the ones that got bogged down by niggling comments of people who mean no good.
11. Emma Stone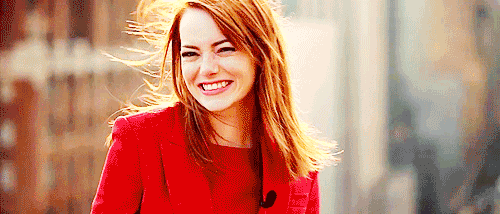 Image source: moviefone
"My great hope for us as young women is to start being kinder to ourselves so that we can be kinder to each other. To stop shaming ourselves and other people: too fat, too skinny, too short, too tall, too anything. There's a sense that we're all too something, and we're all not enough. This is life. Our bodies change. Our minds change. Our hearts change."
You know how studies show that homophobes are closet homosexuals themselves? Haters who body shame, have been, in most cases, shamed by others. And to hide their sting and soreness, they turn haters themselves. We need some healing here!
12. Amy Schumer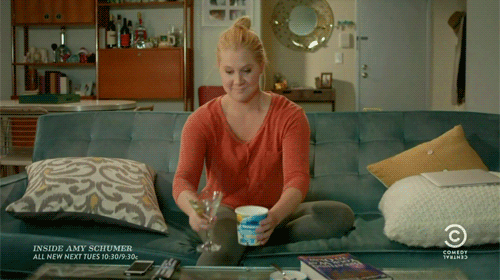 Image source: Giphy
"I have a belly. And I have cellulite. And I still deserve love."
And the first love that we need is, most definitely, self-love.
---
Suggested read: 20 inspirational quotes about being single that you will LOVE!
---
13. Beyoncé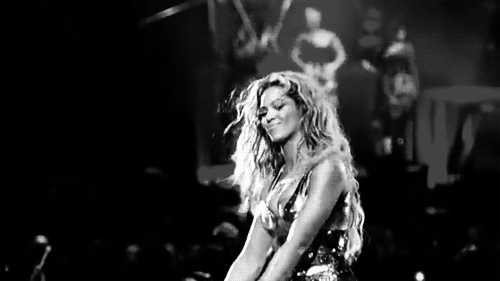 Image source: Tumblr
"We all have our imperfections. But I'm human, and you know, it's important to concentrate on other qualities besides our outer beauty."  
It is our imperfections that make us unique, that get us "picked"!
14. Mary Lambert
"I am allowed to look sexy, feel sexy, and be in love. I am worthy of all those things, and so are you."
And you decide your worth. Period!
15. Jennifer Lawrence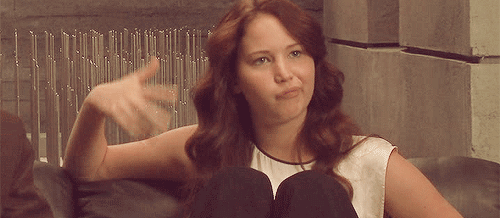 Image source: Giphy
"In Hollywood, I'm obese. I'm considered a fat actress. I eat like a caveman. I'll be the only actress that doesn't have anorexia rumors! I'm never going to starve myself for a part. I'm invincible. I don't want little girls to be like, 'Oh I want to look like Katniss, so I'm going to skip dinner.'"
Celebrities, too, need to be very careful about what they represent. They are role models to many, and hence, there is a huge responsibility they shoulder when it comes to the message they are conveying to the masses. Lawrence seems to be doing her bit to rescind the idea of 'perfection'.
16. Zoe Kravitz
"March to your own beat. It's easy to feel like you want to change according to what's cool at that moment."
Because that is a fleeting moment, and as soon as you achieve something that is in vogue now, it will get outmoded! This is exactly what makes happiness transient, when you base it on things that are impermanent.
17. Lady Gaga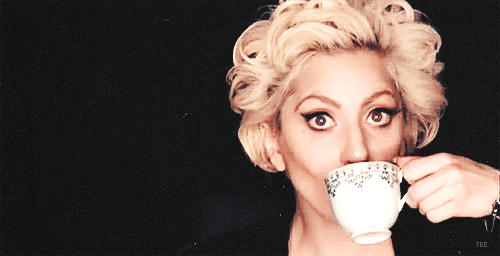 Image source: popcrush
"At the end of the day, you won't be happy until you love yourself."
Put that up on your list of things to do! Love yourself, first!
18. Katy Perry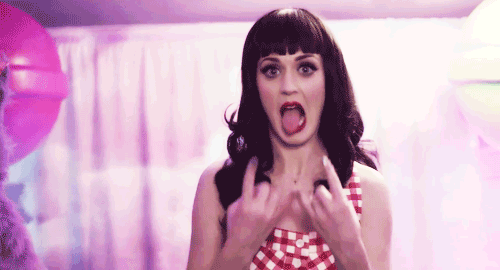 Image source: Giphy
"If you're presenting yourself with confidence, you can pull off pretty much anything."
Remember what Barney Stinson once said on How I Met Your Mother? If you carry yourself with an attitude, you can make anything happen!
19. Drake
"Smile and let everyone know that today, you're a lot stronger than you were yesterday."
What doesn't kill you makes you stronger, right?!
20. Britney Spears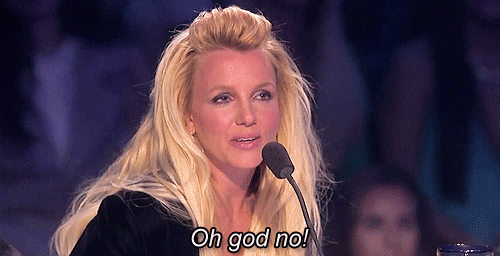 Image source: technologytell
"Who cares what people think? Just believe in yourself. That's all that matters."
And in this case, you are the only one who matters!
21. Alicia Keys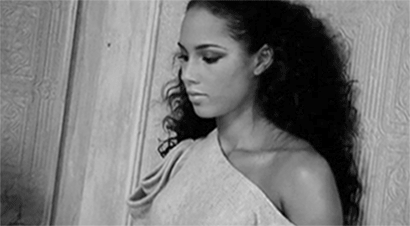 Image source: Tumblr
"No one will take care of you if you don't take care of yourself."
And funnily, when you do start loving yourself, the world starts loving you! #TrueStory
22. Adam Levine
"It's much more interesting to embrace who you really are rather than waste energy pretending to be someone else."
And why would you want to be someone else when you can be the very beautiful you?!  
23. Rihanna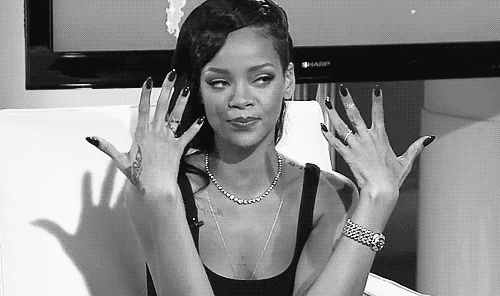 Image source: Giphy
"Being size zero is a career in itself, so we shouldn't try and be like models. It's not realistic and it's not healthy."
By the way, you don't even get paid for it, do you?  
24. Ashley Greene
"A lot of women like to be super-tiny. But I don't want a child's body. I want a woman's body that is extremely fit. It's so much sexier."
Be happy in your body, whether it is skinny or curvy, is what I would like you to take away from this one.
---
Suggested read: 14 empowering quotes for the women unafraid to break rules
---
25. Keke Palmer
"Love yourself. Nobody's perfect. Your imperfections make you beautiful."
To end the listicle, Keke Palmer does a terrific job with this quote about being imperfectly perfect!
That's a wrap on the best celebrity quotes about loving your body. If you are looking for the most feted quotes on love, or inspirational sayings that you would want to share with people you care for, look no further. Sign up for our daily newsletter today.
Summary
Article Name
25 Celebrity Quotes About Loving Your Body As It Is
Author
Description
These 25 quotes about loving your body will make you realize that you are beautiful regardless of what others say.