Proposing marriage to your beloved is one of the most important questions you'll ask in your life. Whether you do it writ large across the skies with a large white banner trailing a plane, or keep it simple by going down on one knee at your birthday party, a marriage proposal is one for the memory books. If you do it right – elaborate or note – and your sweetheart can't help but say 'YES,' then you've got a winner! Here's a list of best marriage proposals that were received well by the intended. Check them out here:
1. Austin made his proposal in a unique fashion.The proposal was set up around LAX where a group of singers serenaded his girlfriend, Malia, with different songs written especially for her. As she arrived into LAX following her visit home in from Michigan, she walked from singer to singer until she met her man, who serenaded her too. When he got down on his knee and proposed, it was one of the most beautiful moments I've ever seen! Check out the video here:
2. On 20th September, Tyler Walsh proposed his girlfriend in front of his family and friends with a very sweet marriage proposal. The sweet part of it was that it very well-planned, completely surprising, and very well-executed. He told his girlfriend that they would be going to a restaurant with some friends, and the proposal came as a surprise when she saw their friends and family when they were supposed to be 'waiting for their reservations.' His girlfriend passed through every person present there, each of them offering her a flower before finally meeting her boyfriend, who went down on one knee and proposed. Check out the video here:
---
Suggested read: 6 marriage proposal fails which will leave you cringing!
---
3. Matt Still made up an excuse to his girlfriend, Ginny, that he had to work on a Saturday and asked Ginny's brother to take her out for the movie 'Fast 5.' At the movie hall, as the trailers begin, Ginny heard a familiar voice and was overwhelmed with what happened next. This proposal made appearances on CNN, The Today Show, The Ellen Degeneres Show, and many more national and worldwide platforms. Truly one of a kind and one of the best marriage proposals of all time. Check it out here:
4. Catch up with a few old friends along with a few close ones, ride a wicked limousine, get your nails done, grab some good lunch at a nice restaurant, shopping, and meet up with parents, is it not enough for a perfect day for any woman? But wait – Levy not only planned all this for his girlfriend Tiffany, there is something more. Check out this next video which took 17 months to put together, and it is more than a perfect day any girl can imagine.
5. Jamin found that just going down on one knee to propose to his girlfriend too … ordinary. So, he called up some of his friends, danced, and proposed his girlfriend at Downtown Disney. This made-up flash mob proposal worked very well and his girlfriend said 'YES.' Check out this video for not only the dance but the reaction of the lady after she figures out what's happening, which is simply awesome!
So, you just read through our list of 5 best marriage proposals that melted our hearts. Tell us what you thought of these in the comments below!
Featured image source: Google, copyright-free image under Creative Commons License
Summary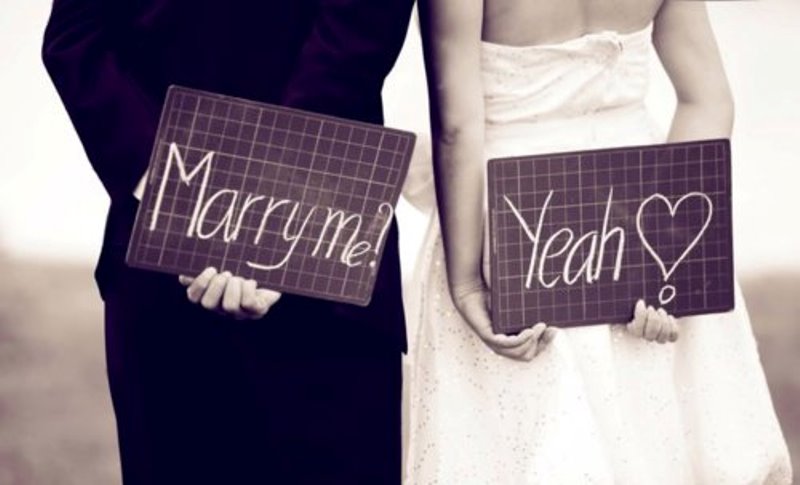 Article Name
5 Best Marriage Proposals That Were Well-accepted
Author
Description
Whether you go big or keep it short and simple, this list of 5 best marriage proposals will surely melt your heart! Check them out.