The Oscars are always a spellbinding phenomenon. With the Oscars 2016 night having just concluded, critics, analysts, experts, and laymen alike are trying to find the right dose of Oscars Red Carpet 2016 commentary even now. Amidst all the hullaballoo over who won what award and how we bled #LeoLove, there is an important aspect of Oscars night that we swear by. Yes, that is the fashion quotient of this night.
From thigh-high slits to white lace gowns to see-through ensembles to sparkly numbers, and much more, celebs stunned us in ways both good and bad. However, we choose to highlight the men today and salute them for pulling off a few cool fashion tricks on the red carpet with ease. Always remember, there is nothing too pricey about looking fashionable.
---
Suggested read: 15 versatile looks that will cover all kinds of weekend plans you may have
---
As Karl Lagerfeld puts it, "Never use the word 'cheap.' Today everybody can look chic in inexpensive clothes (the rich buy them too). There is good clothing design on every level today. You can be the chicest thing in the world in a T-shirt and jeans, it's up to you."
1. Bleaching the hair blond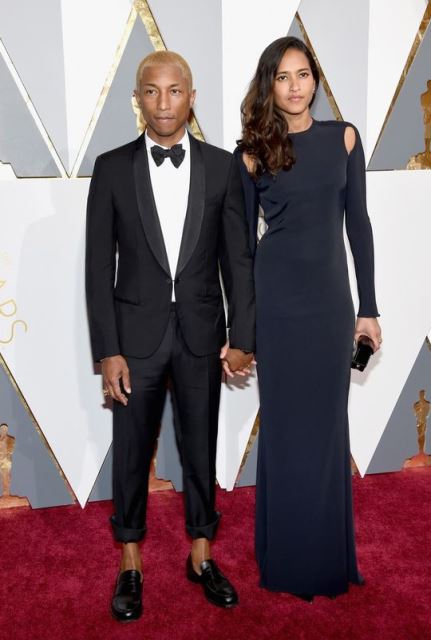 Image source: Pinterest
Not many would dare do this. After all, bleaching your hair always seems like a big risk, atleast before a big night like the Oscars. However, Pharrell Williams pulled off a superbly bleached blond look, and choosing to wear a classic tux to go with it. Menswear might not have many options, but this time around, the outfits and the styles flaunted on the red carpet clearly showed that the men pulled it off perfectly. You could be more daring and add a shocking shade too, but the idea here is to play around with hues that sharply contrast against your skin tone.
2. What's with the corsage?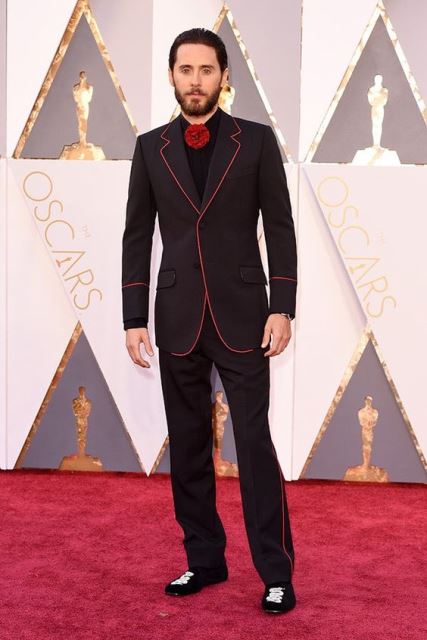 Image source: Pinterest
Well, move over stylish pastel accessories of women, the fashion hack that men pulled off on the Oscars Red Carpet 2016 is to flaunt a red corsage, courtesy, Oscar winner Jared Leto, with a suit. Suit up is no longer the motto men should swear by. Suit up with a red corsage should be it, no? Trust the red carpet to create some ripples in red!
3. Get the right partner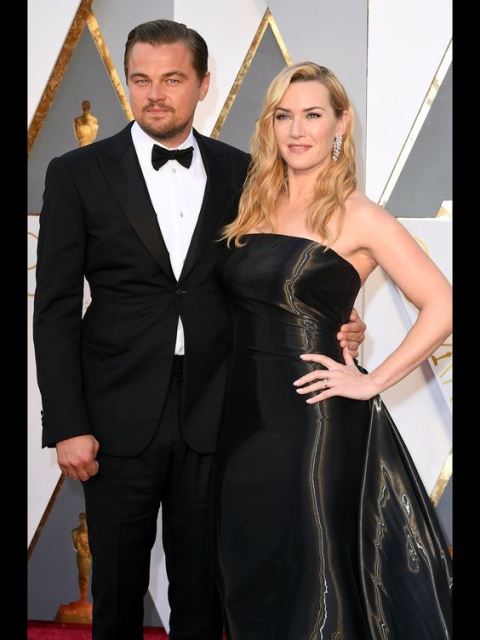 Image source: Pinterest
We are not uncouth enough to suggest a trophy partner to hang on to your arm to a big event, but men's fashion quotient can be taken higher if they have a lovely plus one on their arm. Kate Winslet and Leo DiCaprio set this example as the Titanic pair rekindled our craze for loving good-looking couples. Look at the color contrast that the couple has unconsciously created. That looks like power dressing with a sense of haute fashion.
4. The glares are here to stay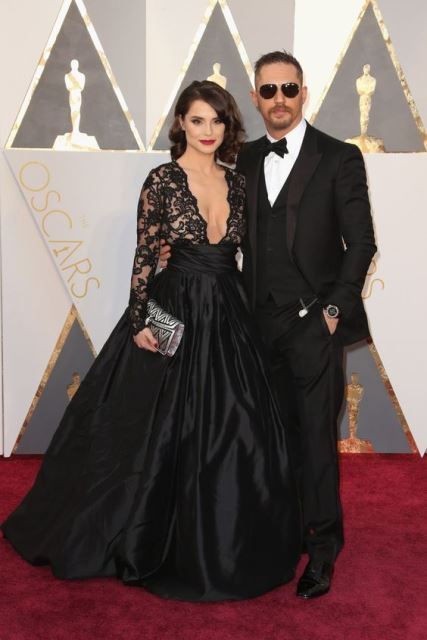 Image source: Pinterest
Men look like Greek Gods when they flaunt the right gear. This is one of the best fashion tricks you can pull off.  Tom Hardy was a fair bit of an icon in this context. A goatee, the glares, a careless windswept hairdo, and a killer smile—what's not to like? Just ensure that you pick a pair of shades that bring out your best features. The chiselled look, the highlight on the jawline or the cheekbone—there is a lot of work that needs to be ticked off before you choose to don your sunglasses.
5. Slip into slippers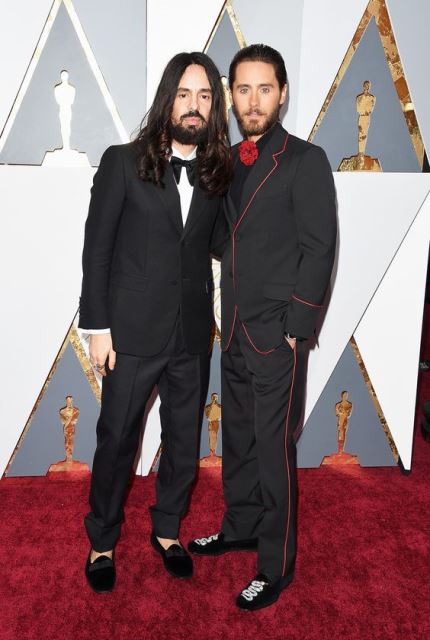 Image source: Pinterest
So you thought red carpet appearances were all about suiting up and a pair of good shoes, eh? Well, flaunting slippers, open house style, is the new fashion it-thing to try. The men on the Oscars Red Carpet, two in particular, Jared Leto and Abraham Attah, flaunted crazily sexy slippers. While these are upmarket Gucci, we suggest you get the best slippers you can afford and dare to style it with something that you always thought needed a formal pair of shoes. More power to such daring fashionable men!
---
Suggested read: 8 chic fashion trends we want to flaunt this season
---
6. Break the tux rules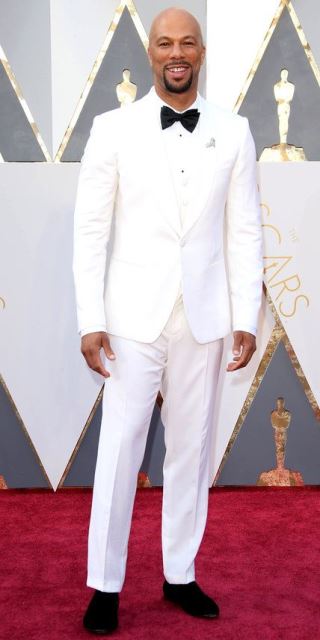 Image source: Pinterest
There is something about breaking rules that gives us a high. And this exact trait has been seen at the Oscars Red Carpet 2016. The most awesome among the fashion tricks men pulled off at the big Academy Awards night is to flaunt a tuxedo, but in white. Move over good old black. Play around with a risky tone and flaunt your choice with élan.
Fashion tricks that male celebrities pulled off at the Oscars remind us that fashion is not a rulebook. It is how you perceive it and how comfortable you are with what you're wearing. Men love to play around with their style but lack the guts to do so more often. With so many gutsy fashion forays that our celeb icons made, we are sure you too can pull these fashion tricks off with finesse.
An apt quote will sum up our take on men's fashion, especially after such stylish Oscar inspirations at hand: "A man should look as if he has bought his clothes with intelligence, put them on with care and then forgotten all about them." – Hardy Amies
Summary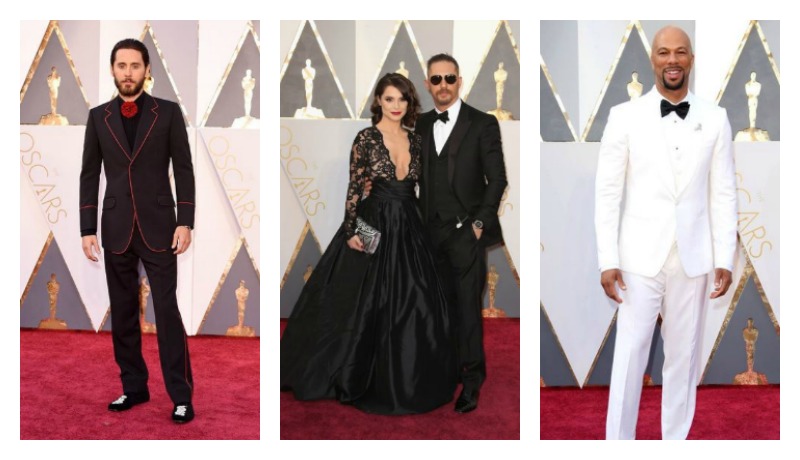 Article Name
6 Fashion Tricks Male Celebs Pulled Off On The Oscars Red Carpet 2016
Author
Description
Men's fashion has certainly evolved over the years. Proof of the same was on the Oscars Red Carpet 2016, where male celebs pulled off these fashion tricks!