"I always feel that if you're gonna be uncomfortable and unhappy in something, just because you think it's in or it's chic, I would advise you to be happy rather than well-dressed. It's better to be happy." — Iris Apfel
Fashion trends are frivolous. What is hot today might be dull tomorrow. Similarly, whatever is not awesome today could be a big thing in a few years. With fans, critics, experts, and practitioners being hooked to these evolving trends in fashion, it is essential to know that fashion trends might not always be the best in terms of safety. True, there have been barely much attention shown over how healthy or unhealthy fashion is sometimes. Then again, it is always better to be safe than sorry.
---
Suggested read: Grunge fashion is here to set the town on fire!
---
Avoid these 7 fashion trends that might have an adverse impact on your health.
1. Skinny jeans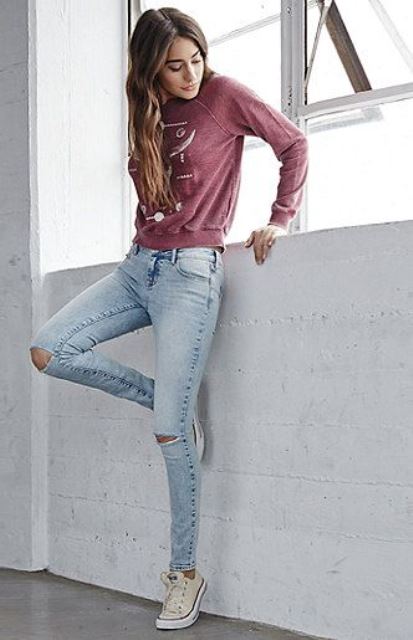 Image source: Pinterest
A pair of skinny or super skinny jeans is one must-have item for most wardrobes. From busy fashionistas to even men who swear by making a fashionable impact, skinny jeans is a great pick. The sad news here is that skinny jeans might not always be as healthy as you want it to be. There are umpteen issues such as an infection of the urinary tract and even rashes on the inner thigh and the like that you could suffer from by wearing skinny jeans. The best way forward will be to wear well-fitted jeans instead of focusing on something too skinny for comfort.
2. Underwired bras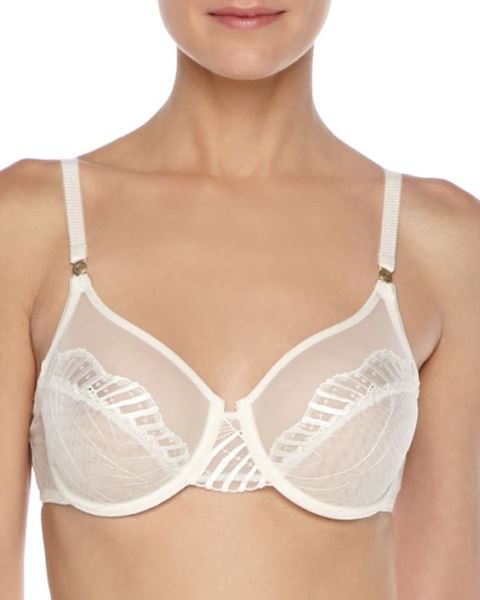 Image source: Pinterest
We all know that these trending lingerie picks look beautiful and yet do not go down well with your health. The pain and the sharp twinge such lingerie cause can only be felt to be believed. In addition, these could cause issues with your bust line and cause soreness on your sensitive breasts. After all, these are glands and need delicate protection. The best way forward will be to get stylish designs that look brilliant but come with no wired support. If you want extra support, sports bras are the best fit. Even if you do have to wear them, remove them as soon as you get home. But never, ever sleep with an underwired bra on.
3. Stilettos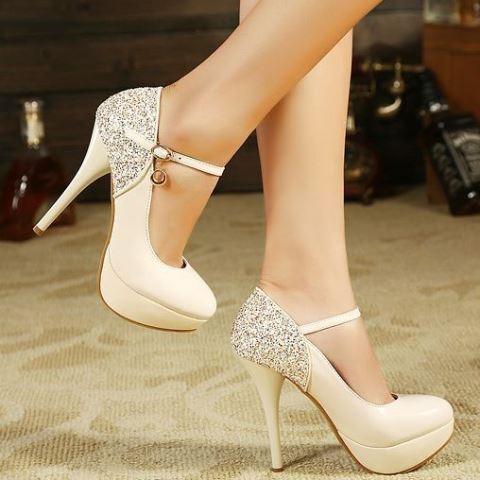 Image source: Pinterest
High heels are every girl's BFF (apart from diamonds, of course ;)). However, wearing these for long hours at a stretch or even on a regular basis is foolhardy. The structure of these shoes makes your knees and back feel extra pressure. As a result, your muscles will feel an immense strain. The result is severe back pain and the early onset of arthritis. In addition to these ailments, a hundred other worse things could develop for putting so much strain onto your feet and back.
4. Shapewear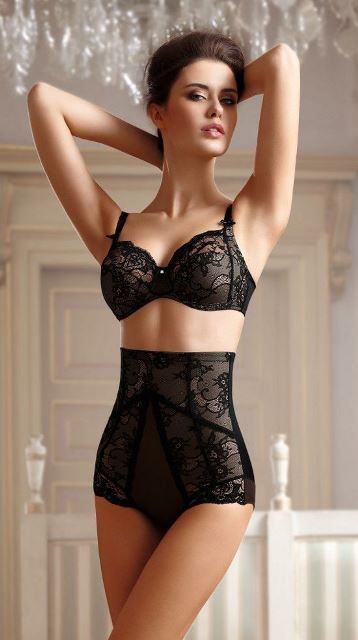 Image source: Pinterest
This is one fashion trend that has come into our worlds with a bang and is surely here to stay. With the body shaping and toning characteristics, the shapewear we are flaunting these days might not always be a boon. Wearing of these inners for prolonged periods of time and constant use could lead to rashes on the skin as well as cramps around your pelvic area. Remember, even if you have to wear shapewear, you need to pick something of a reputed brand while ensuring that you wear it for short durations.
5. Tight underwear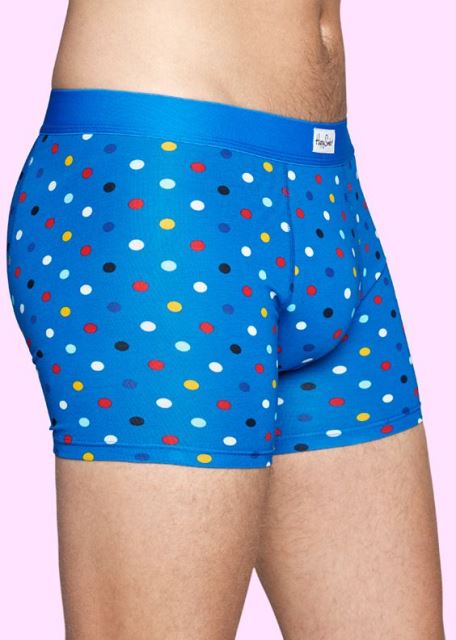 Image source: Pinterest
This is especially relevant to men who like to wear very cringed up and tight underwear down there. While these may look good and feel snug, it could actually be a hotbed for jock rash and similar issues. The fact that you might perspire and the sweat seems to get stored on your skin without a chance of it drying out, is another reason for rashes and the like.
6. Flip flops
Image source: Pinterest
Sandals are summery, but flip flops seem to be relevant all through the year. Perhaps that is why so many people have taken to wearing these super comfy footwear all over the world. Surely, these look quirky, feel comfy, and allow you to step out in comfortable style. However, flip flops make your feet and leg muscles strain more, thanks to having no strap in the back to help carry the shoe carried around easily. Flip flops also leave your feet open, making them vulnerable to infections, bruises, and cuts!
---
Suggested read: 10 plus sized fashion tips you MUST be aware of
---
7. Body piercing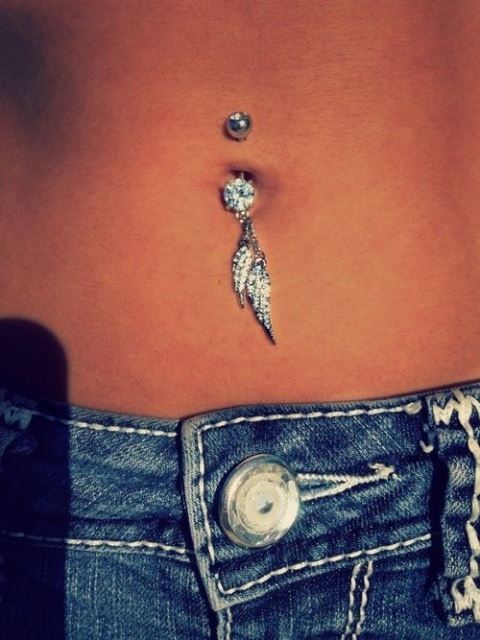 Image source: Pinterest
Another surprise fashion choice that makes it to the list is the trend of body piercing. Despite the raging trend that these piercings have come to be, you better keep these at bay. What is worse is these can cause internal infections that might even go undetected until some major damage occurs. Body piercing might also cause cellulitis and impetigo. Now these are indeed worrisome, and we are sure nobody would like to go to such extremes just for the sake of fashion!
Remember this Alexander McQueen quote the next time you let your fashion sense try to overrule your common sense: "Fashion should be a form of escapism, and not a form of imprisonment."
Summary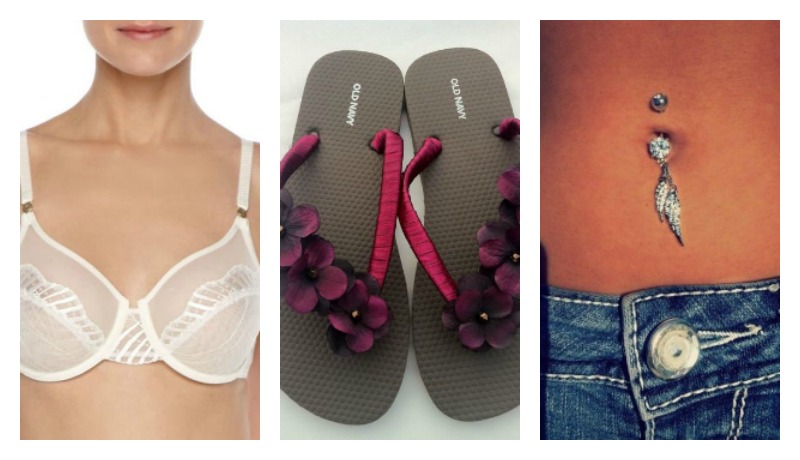 Article Name
7 Fashion Trends That Could Be Harmful For Your Health
Author
Description
Are you one of those who hops on the latest fashion trends bandwagon just to be on point? Beware of these trends which can cause harm to your health.